Thailand is one of the most popular destinations among tourists. As it offers a lot to explore around without getting bored with one thing. To experience unique things around Thailand, Phuket is the best place for you to add in your Phuket Tour Packages. Since you can get things to do in Phuket with family here. Although, if you are planning to visit to relax your mind and go on a budget trip. Then, Phuket tourist attractions are the best things to do in Thailand on vacation.
Here is the list of things you can try on your holiday vacation as well as on honeymoon. And plan your trip to travel to the place which is located in the Andaman Sea of Southern Thailand. Thus, this place is definitely not for the miss out by everyone.
Top 8 Things To Do In Phuket, Thailand
By exploring these places, you can feel the luxury vibes around you. Being one of the best places for experiencing activities and going to parties is basically endless for vacationers in Phuket. The place is larger than most people realise about while planning the Thailand Tour Package. Afterwards, pack your bags and ready to go to these amazing places with your loved ones.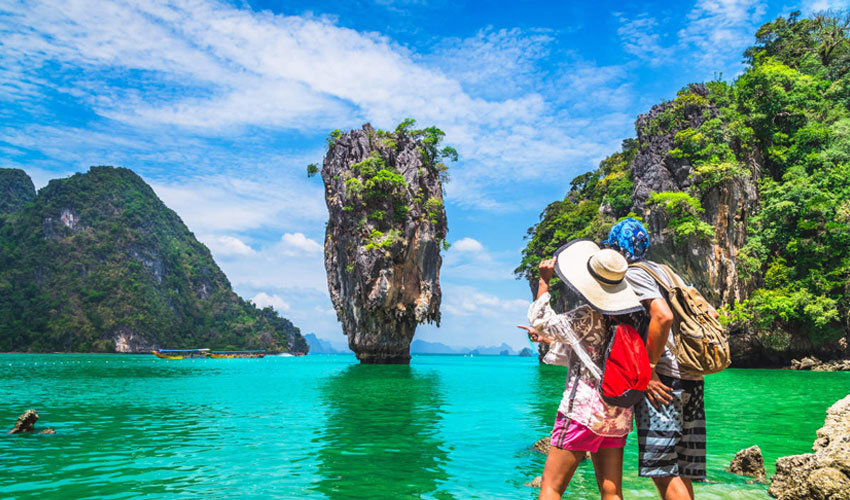 It is one of the best islands in Thailand to experience karst (limestone) topography. James Bond Island has a lot to offer to tourists like picturesque stalactites, stalagmites, pillars, and helictites. Moreover, Khao Phing Kan is the second name of this island. It is located in Phang Nga National Park. So, you can also explore the park to see wildlife and creatures to the closest. Also, to get fun vibes around then this island is a must things to do in Phuket with family. Here, you can try swimming, kayaking and so many things with quite aesthetic views while exploring on a boat.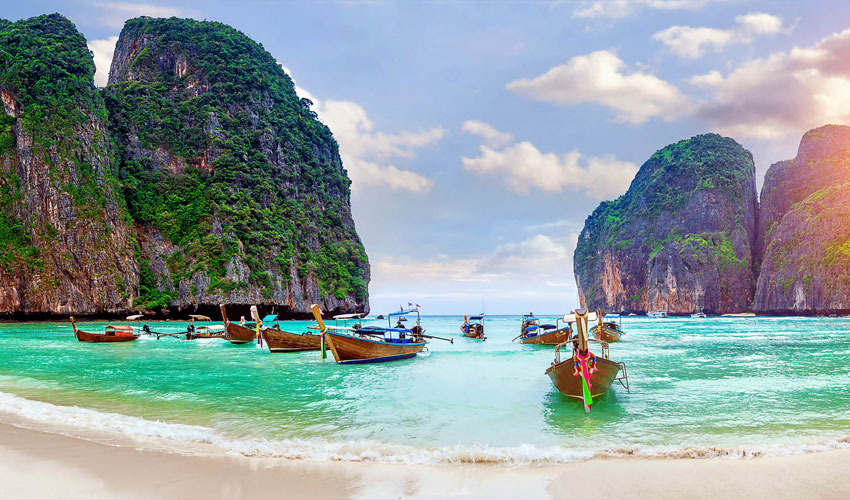 This Island is best for vacationers who want to explore more beaches and island in less time. As the place is a group of islands in Thailand so to bless yourself with mesmerizing holiday place in Krabi Province. This island is a good choice to experience the best of nature and stunning views. Additionally, you can take a ferry or speedboat to explore elegant beach view and exotic marine species. And here, the picturesque view definitely captures your heart and present you a good collection of pictures for memories. Don't forget to capture the highest fame of Phi Phi Don and Phi Phi Leh maintain.      
Must Read Also: Top 10 Tourist Places in Thailand for Couples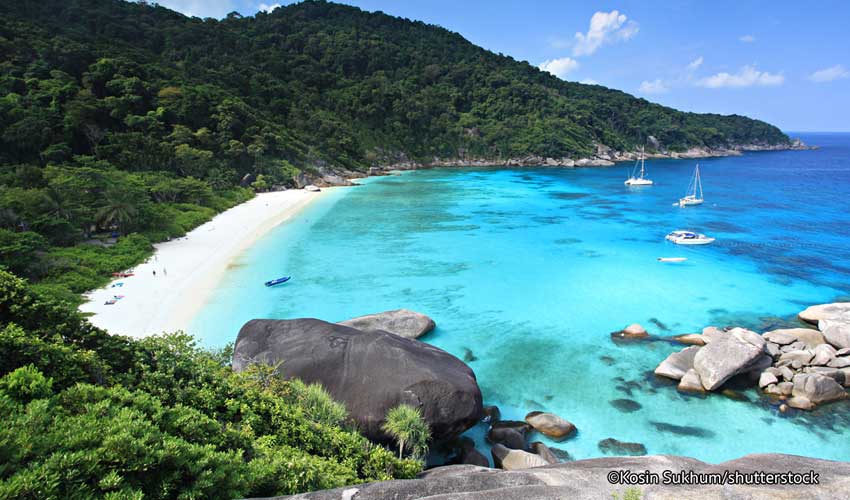 To feel romantic vibes around then Similan Island is the best place to visit as it is a group of islands. In Thailand, Similan Island is also a certified national park by which it is recognized as the best Thailand tourism scene. Likewise, the richness of biodiversity and exotic scenery in Thailand becomes a great consequence for tourism. Also, speedboat tour is a must-to-do activity here as it offers the island chain. That surely feels some thrill and amazement around while exploring the island on a boat.
The white sand and clear water makes it one of the best places to try snorkelling and other water activities on the island. You can also experience seeing some pristine beaches around these islands like Racha Island and Coral Island. Do visit this place in winter season to get more of it with your family or friends.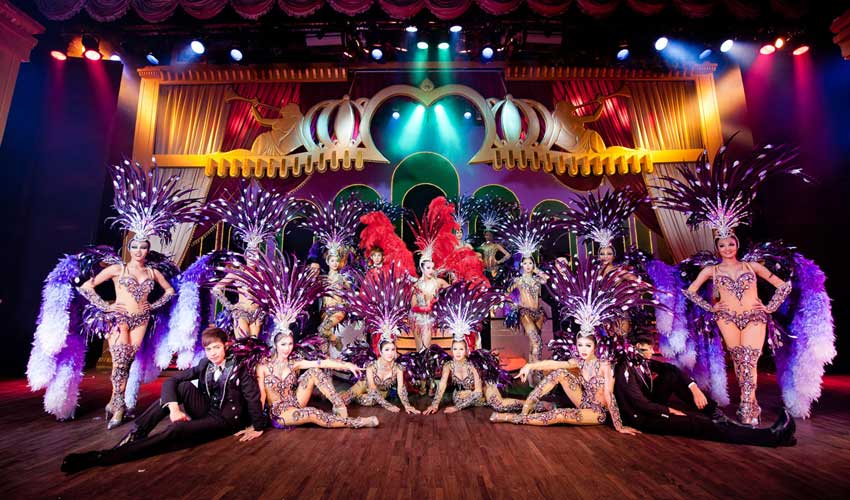 To fall into delight and joyful surrounding in Phuket, then Simon Cabaret Show is for you to explore. This fantastic show definitely raises you to be part of it as it shows great performances. So, if you want to try one of the most intriguing things to do in Thailand. This show is definitely yes yes for you, there you can enjoy the variety of contemporary and traditional acts presenting by lady boys. There are various countries that are participating in the acts consist of Japan, Korea, China, and itself Thailand. You can feel amazing around from the performance to the sets. As well, the use of lights and costumes in the show is just worthy for tourists in Thailand. But, attending the show in the evening is the best time to visit so you can also explore the nightlife in Phuket.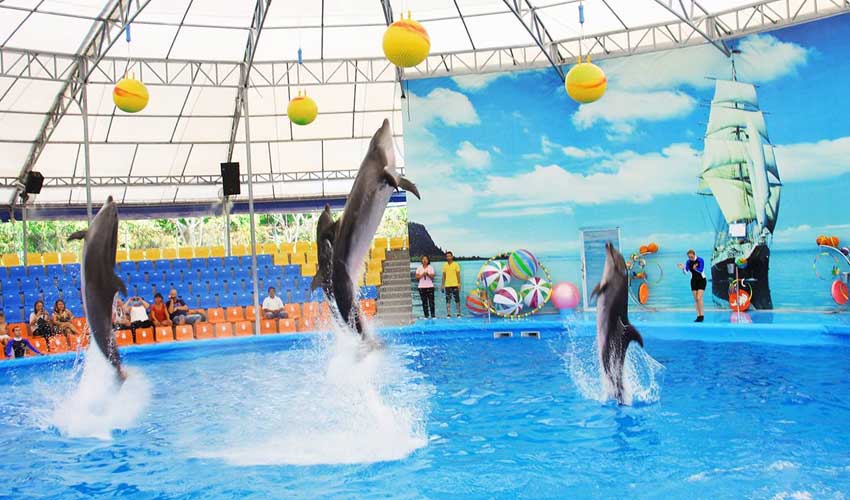 To experience catching adorable creatures performing and winning hearts then visiting Phuket Dolphin Show is a must thing to do in Phuket. This place is one of the most popular aquatic theme parks that offer a full day fun for adults as well as for kids. Phuket Dolphin show is also known as Dolphins Bay Nemo. You can also explore seeing other aquatic species here but it is known only for dolphins because of its playful acts. Besides, you can swim, feed, clicked and interact with these inhabitants apart from learning some facts about them. It is also known as royal diving activity as you get a chance to interact with the instructor to swim and do many more things.
Must Read Also: Best Things to Do in Bangkok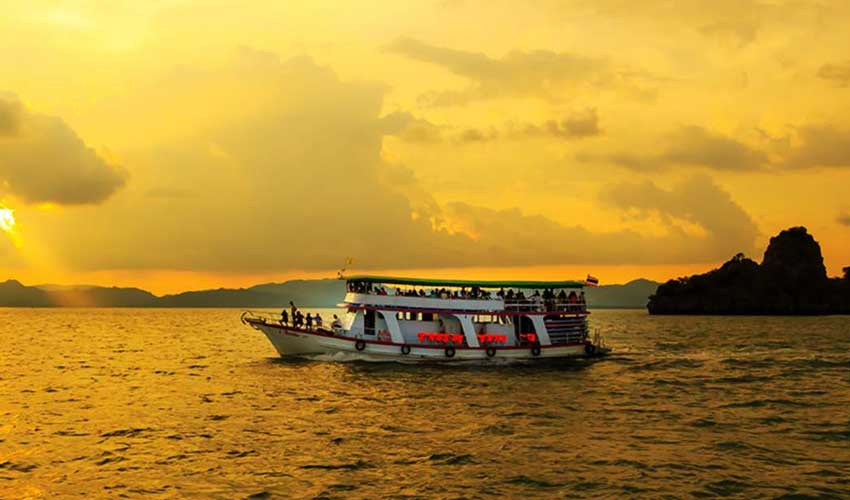 If you are visiting Phuket to spend your honeymoon together more than Sunset Dinner is the best things to do on Phang Nga Bay. Since the sunset over this place is just magical aura and there is no sight can beat it. The view is truly heaven while kayaking around on a boat with your loved ones. During the sunset hours, this place is the most picturesque spots for honeymooners to experience a romantic dinner date. Thus, travelling through Phang Nga Bay Sunset Dinner tour is the best choice for you and make memories by the seam creating a riot of colours in the sky.
Visiting Thailand and not exploring their culture is like impossible for tourists. So to deep down in the culture vultures of Thailand. The Big Buddha is one of the best places to visit which is a 140-foot tall statue of Lord Budhha. And the view of the statue sitting on top of Nakkerd hills is a sight to behold and captures a picture with amazing view to keep as memories. It shows the divine dominance of Buddhism in the culture and architecture of Phuket. To get the stunning 360-degree views of the statue then hiking to the hilltop location to reach Phuket Town and Karon Beach Viewpoint is the best way to bless your eyes.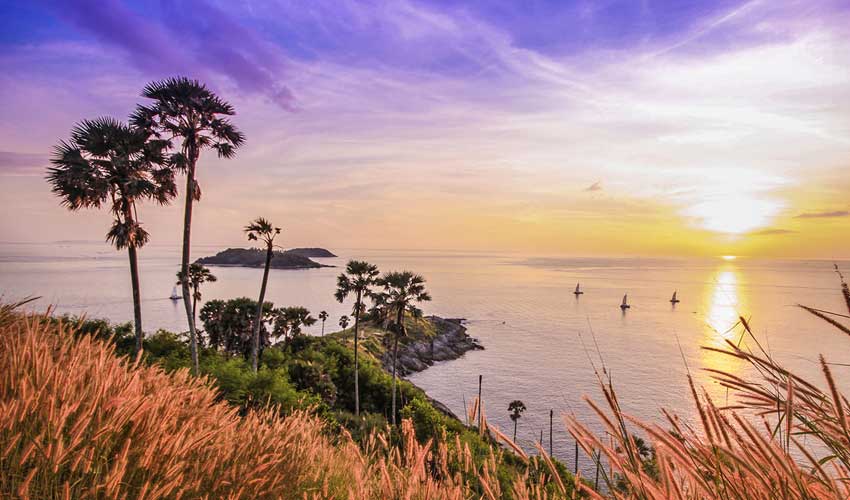 To see the city view then Promthep Cape Viewpoint is the best spot for tourists to witnessing a sunset. This point is known as the southernmost of Phuket that offers all-embracing sea views which look surreal during sunsets. Moreover, this viewpoint observes hundreds of tourists at the sunset time with their cameras to capture the stunning view from viewpoint. So, don't miss a chance to watch the sunset and experience the magic of nature. As well, you get the chance to get picturesque sunset views in the Andaman sea. Besides, don't forget to try elephant trekking in Phuket.
Abundance of attractions and things to do in Phuket, make it the kind of place that never let down the tourists. So, are you ready to travel? Plan Thailand Honeymoon Package for an extraordinary vacation experience with your partner.
Frequently Asked Questions
Q. What is the best time to visit Phuket, Thailand?
Ans: In the winter season, you can explore more in this season from November to May. Basically known as the picking season for tourists to visit this destination to collect memories with beautiful weather views.
Q. Best things to do in Phuket for couples?
Ans: Explore these places to make your vacation romantic one. Some of the romantic places to visit are as follows:
● Patong Beach
● Private Pool Villa
● Racha Island
● Surin Island
Q. Unique things to do in Phuket at Night?
Ans:
● Check out Simon Cabaret
● Shop at Phuket night markets
● Watch cultural shows at Siam Niramit
● Visit Quip Sky Bar
● Go beach clubbing at Dream Beach Club
● Listen to live music at Patong
● Visit FantaSea
Q. Where to stay in Phuket to get the best views?
Ans: There are a lot of luxurious resorts and hotels where you can stay in Phuket on your honeymoon vacation. Here is a list of the cheapest and best location to stay in Phuket as well as a luxurious hotel for tourists:
● Sea Sun Sand Resort & Spa
● The Bliss Hotel
● The Nap Patong Hotel
● Kalima Resort & Spa
● Centara Grand Beach Resort
● Kata Palm Resort & Spa
Q. Which is better Krabi or Phuket?
It's not about a better place as it depends on your requirements. So, you can decide what you want. To explore sandy beaches then Phuket is best for you. And to enjoy the nightlife more, Krabi is the perfect place for you.