Thailand is one of the most enchanting places that will totally woo you and let you in for a crazy journey of a lifetime. There are many great diverse experiences awaiting you in this charming place, especially if you are a young couple seeking some thrill and excitement in your life. This place is totally remarkable for the options that it provides to the honeymooners, letting them enjoy a stay filled with bliss and adventure. These are the best tourist places in Thailand for couples.
Bangkok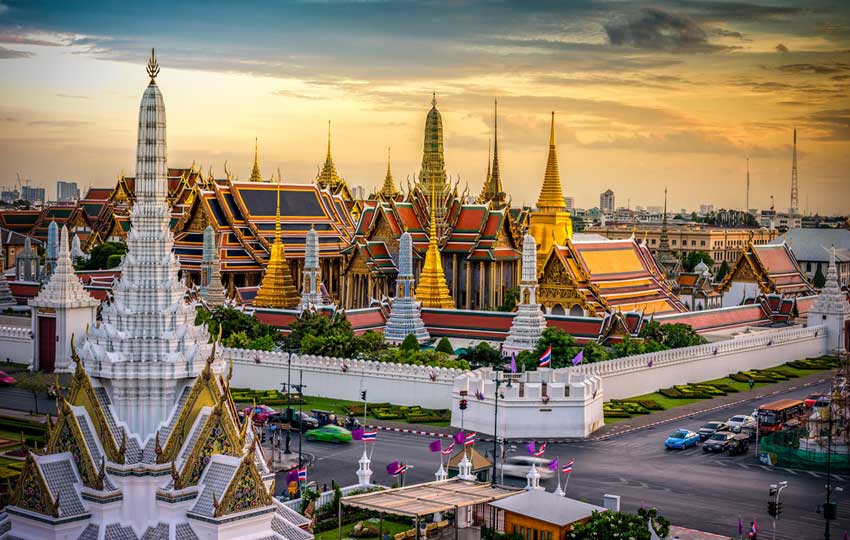 Bangkok is a heaven for every Shopaholic. This place is truly a famous place, most probably, the most famous place in Thailand. This place has a cosmopolitan set up that makes it one of the best places to visit in order to experience luxury. Bangkok is also known for its food, one can enjoy the best of food to give a treat to their taste buds being here, enjoy Thailand vacation packages all inclusive. Also there are many amazing beaches and islands that couples can have a great time being in. enjoy a perfect dining experience being here. Spend about 3 days here to have a perfect holiday experience and explore some amazing Things to do in Thailand Bangkok.
There are many great travel places that you can explore being in Bangkok such as the temple of the reclining Buddha, the famous grand palace and many other Buddhist temples. Also, one can enjoy a fascinating experience of dining at the best and the most amazing rooftop restaurants that will let you have an amazing time in Bangkok.
Must Read also: Best Things to Do in Bangkok
Pattaya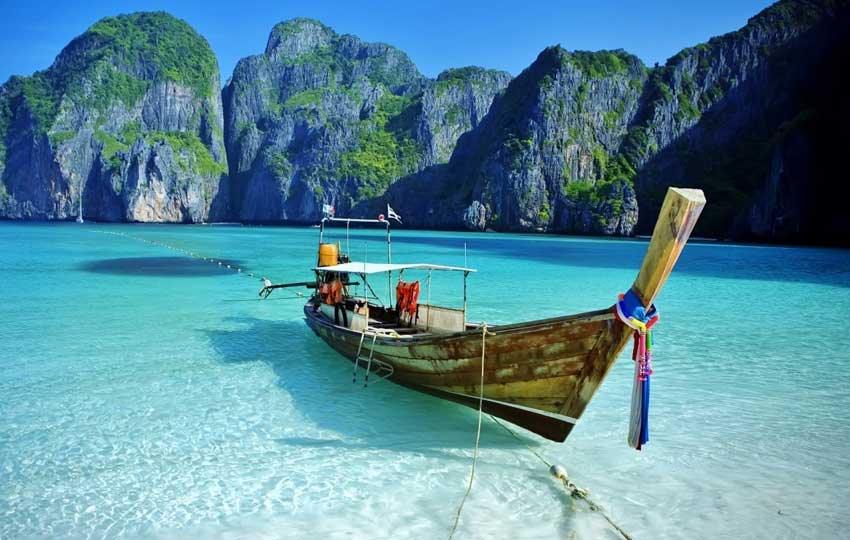 Pattaya is a gorgeous city in the eastern Gulf coast that will let you enjoy a perfect time being here in this exotic set up. Enjoy a wonderful Thailand honeymoon experience being in Pattaya. This place will let you enjoy the best beaches on a Thailand Budget Tour Package. Enjoy a great trip in the wonderful time in the shopping malls. The most ideal duration of this holiday would be around 4 days. Have fun at the famous beaches and also enjoy the best time in the famous walking street, Sanctuary of Truth, Sriracha Tiger Zoo, and a lot more destinations.
Phuket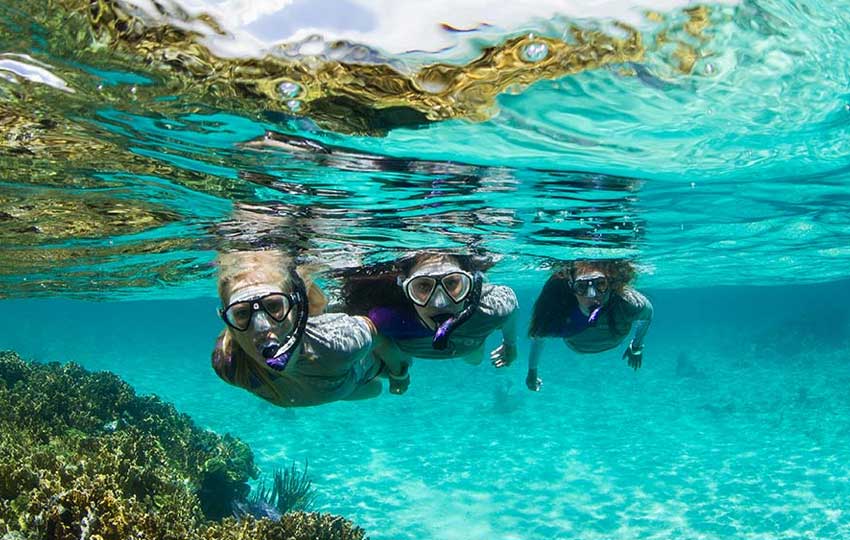 One of the most fascinating destinations of Thailand, Phuket is truly the best of all. This place will give you the best of time. Witness the famous crystal clear beaches along with the palm fringed coastline that will create a wonderful romantic holiday for you. Enjoy a three day long honeymoon being here in Phuket. One can enjoy a great four island tour from Phuket and enjoy a great party on Bangla road in Patang. Also, one can enjoy the famous lady-boy show being here or simply relax and rejuvenate enjoying a couple massage and spa. Also, one can try Scuba diving in Phuket.
Krabi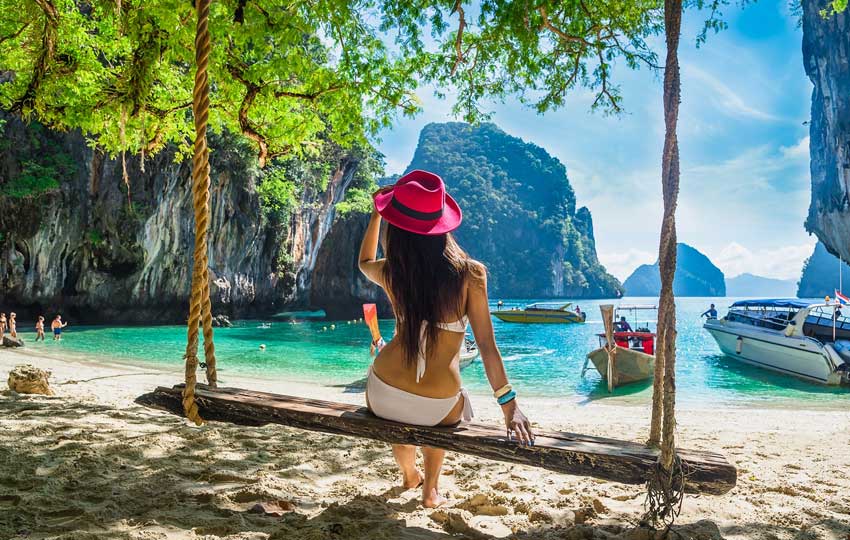 Krabi is one of the most enchanting lands that will let you have a wonderful time in the peaceful islands that will surely win your heart. Enjoy this paradisaical land that will fill your heart with happiness and ecstasy , explore Thailand Tour for Couples. One would find a lot of romantic options to explore being here such as wonderful islands, coral reefs, beaches and a lot more. The ideal stay here for a honeymoon would be around 2 days, Krabi also offers the best Food in Thailand.
Enjoy the magnificent rejuvenation and relaxation options that one would get being in Krabi. There are also some of the most amazing islands that one would find being here. Along with that, one can enjoy some great candle light dinners with their partner being here.
Koh Nang Yuan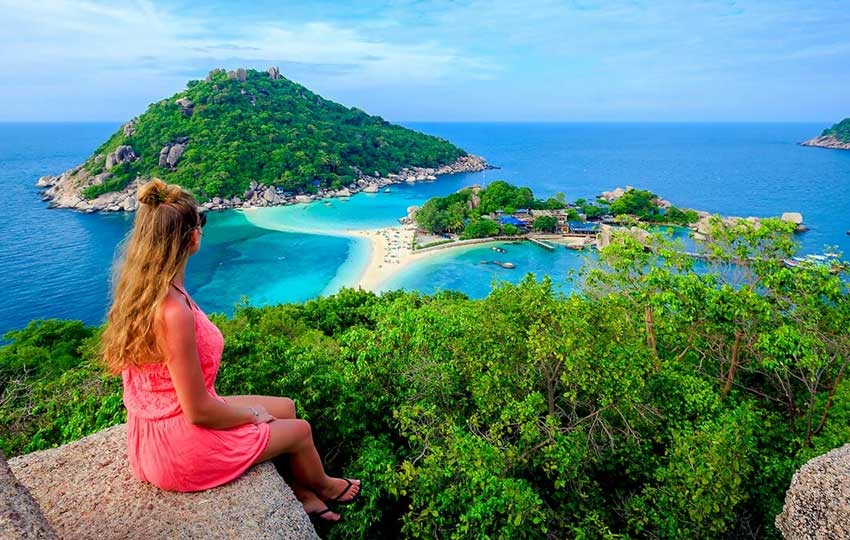 A gorgeous place for the honeymooners, Koh Nang Yuan will take your heart away and will make you implore for more. There are some incredible options that one gets here while being on a honeymoon such as many adventure sports, there are three lands plot that is connected through a huge sand strip. The ideal stay here for honeymoon would be 4 days for a honeymoon being here. Try snorkeling and enjoy meeting the great coral reefs, experience zip lining, enjoy at the resort and enjoy some magnificent views.
Phi Phi Islands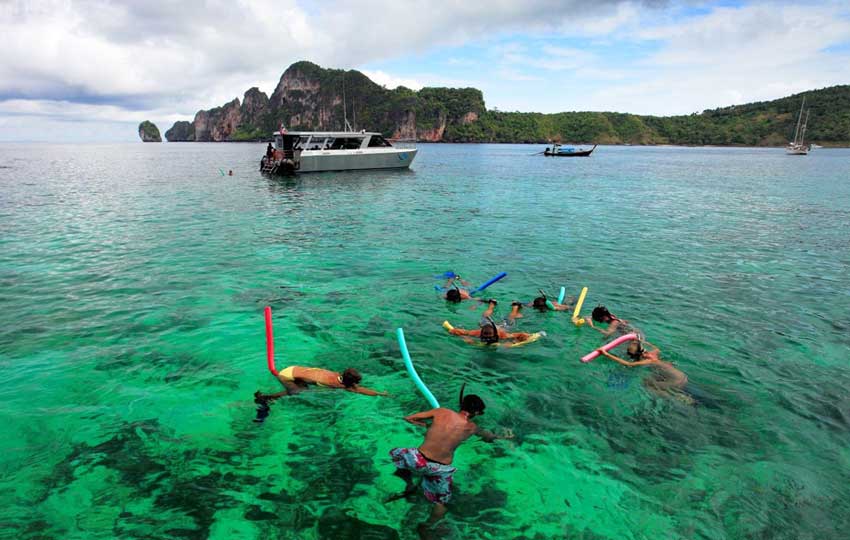 If one can enjoy a magnificent stay in these amazing For an impeccable honeymoon in Thailand, there's no place better than Phi Phi Islands. Apart from its gorgeous beaches, the exotic Thailand honeymoon resorts and villas here add on to the luxury, peace, and comfort that couples get to experience while holidaying here. The ideal duration of your honeymoon would be around 3 days. One can try island hopping being here. And enjoy some great moments in the company of your love. Also, one can try some exciting water sports.
Koh Samui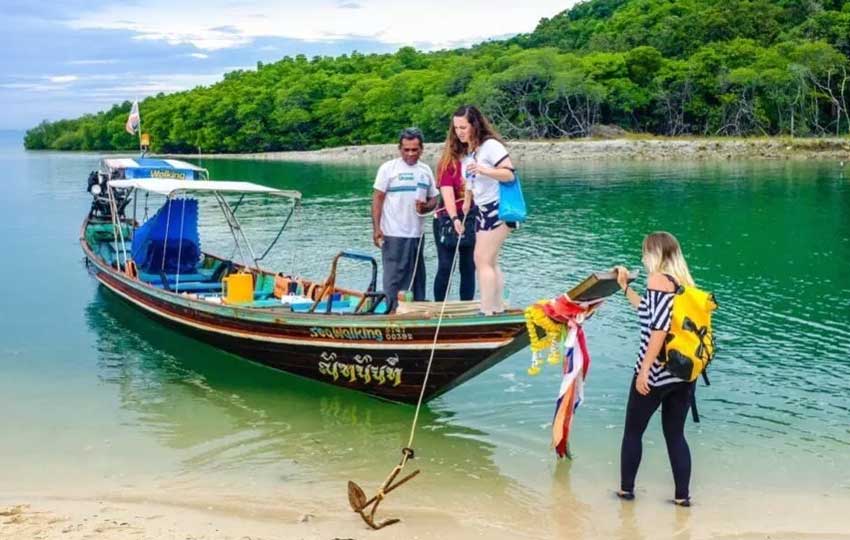 Koh Samui is an idyllic escape that will let you have an amazing and beautiful time. Koh Samui happens to be one of the major Thailand Tourist Attractions. One can enjoy a perfect time being here in this romantic setup. One can enjoy a perfect and a blissful honeymoon experience in Koh Samui. This is one amazing destination that will truly win you over by its diverse landscapes and happening party scenes. This is the place where the best parties are held, the biggest ones such as the full moon parties. So, make merry with your partner in the wonderful escape in an ideal duration of around 3 days in Koh Samui. Visit the famous Big Buddha shrine and get the blessings of the almighty being there or witness the famous Namuang waterfalls or pay a visit to the Ang Thong National Marine Park and meet the rare marine and wildlife species. Also, make sure to try snorkeling in the wonderful deep sea blue clear beaches r try Kayaking in the famous Ang Thong National Marine Park.
Chiang Mai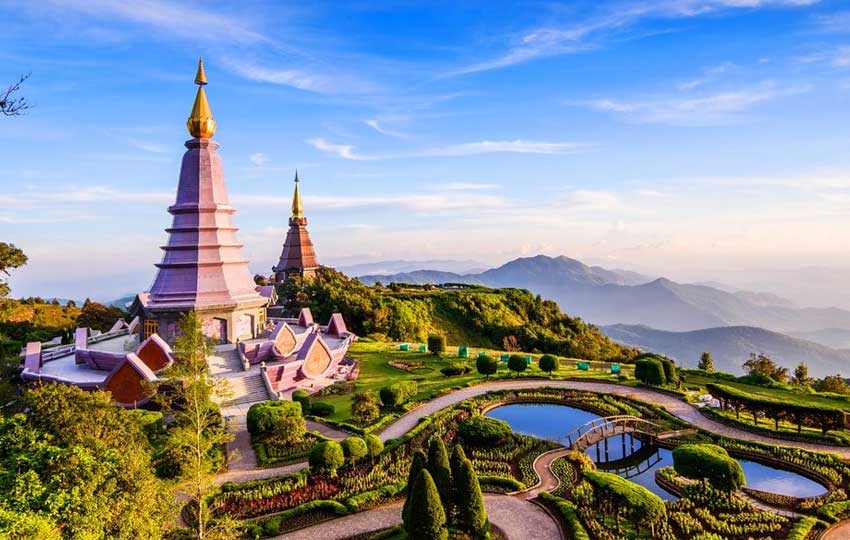 One of the best places in Thailand, Chiang Mai has the best high range mountains and tribal villages that will let you get the feeling of entering in the magnificent heaven. This is one ideal place for honeymooners because of the impeccable beauty that one can find in this gorgeous land. Chiang Mai has the best greenery and the best locations for an amazing holiday. The most ideal time to spend being on your honeymoon here would be 3 days. Witness the amazing Doi Inthanon National Park which is a great natural delight that will let you enjoy a perfect escape with your partner being in Chiang Mai.
Koh Tao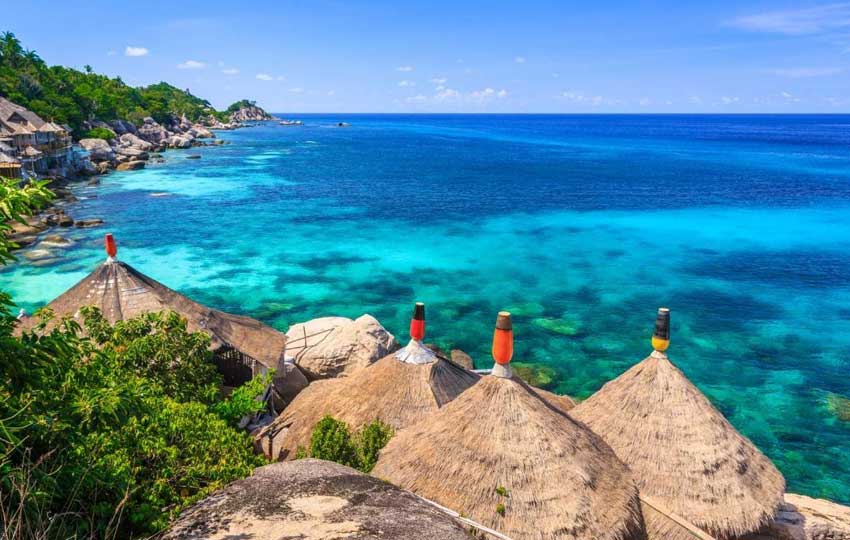 This is another spectacular destination for the couples that will let them have a heavenly time that will guarantee you a fascinating stay and will truly win your heart. There are many great adventure opportunities that one can enjoy being in Koh Tao. Also, enjoy some great romantic dinners being in Koh Tao and enjoy a wonderful time being here. The most ideal time to stay here would be 2 days for the honeymooners. You can enjoy a fabulous time being here enjoying some great snorkeling activities.
Patong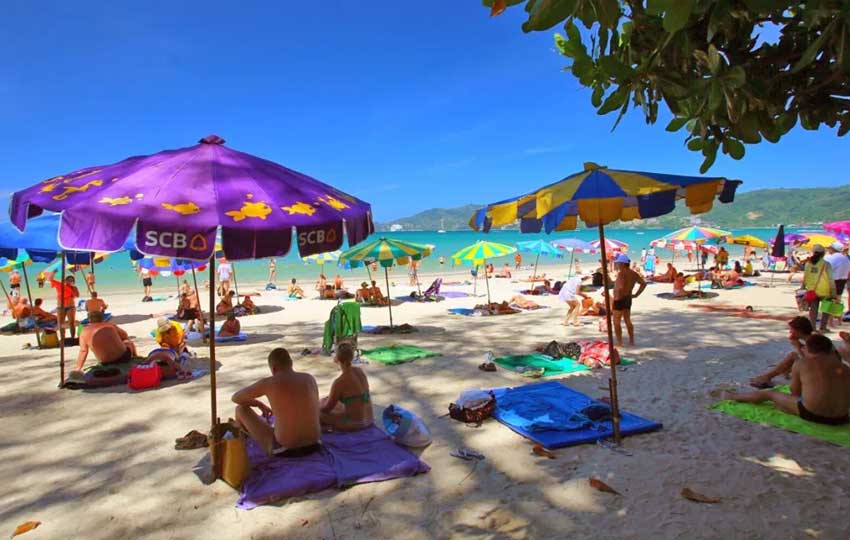 Patong Beach is one of the best destinations in Phuket Island, this is one of the most popular places for an ideal escape that will let you enjoy the best in this wonderful place. Patong is another gorgeous place which is busy for a happening nightlife, there are also some of the best natural and man made attractions that one can find being in Patong. Reach the famous Bangla Road and enjoy the best enchanting and secluded beaches and enjoy the most magnificent waterfalls and rain forests being here. Enjoy grooving to the best music and dancing the night away in the best nightclubs and bars in Patong.
Thus, these are the best places to visit in Thailand for a wonderful time when you Book Thailand Honeymoon Package at Best Price. Make sure to do your bookings in time to avoid last minute hassles.
Relative Post:
Best Things to Do in Bangkok
Thailand Beaches – Everything You Need to Know About Beaches in Thailand