Everyone knows Singapore is one of the most expensive destinations in Southeast Asia. Although, you can get plenty of things to do in Singapore that are free of cost. To explore the beautiful places around you do not need to spend money. So, if you are planning a Singapore budget tour then here is the top free attractions in Singapore for vacationers. There are an abundance of free things to do in Singapore actually makes the place perfect destinations for budget travelers. Likewise, you can make your trip to Singapore on a budget by exploring free places to go in Singapore without spending money.
Here is the list of things which is free for tourists to explore and experience the Singapore Attractions. Whether you are a solo traveler or going on a family trip. Below mentioned places are the best to spend your vacation with full enjoyment.
1. Explore the Gardens by the Bay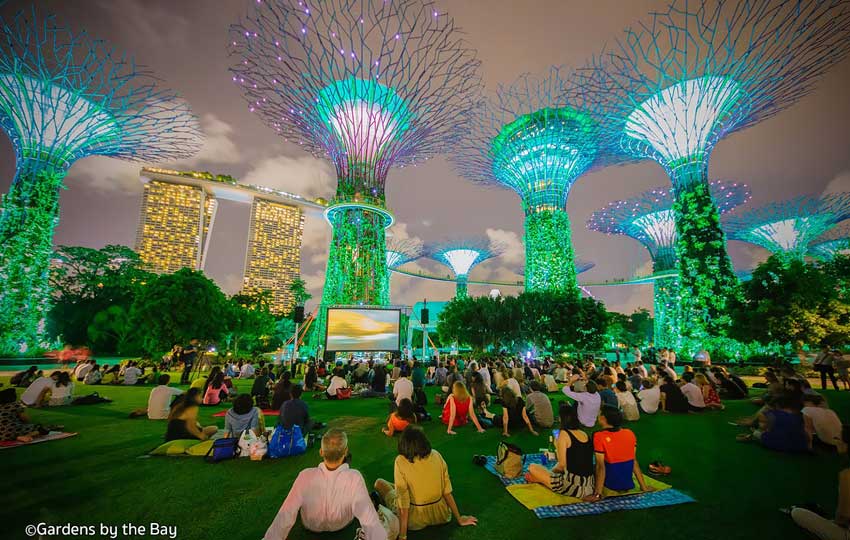 Gardens by the Bay is one of the best attractions of Singapore to explore without spending money. This place consists of mega-sized horticulture haven, giant supertree grove, and waterfront views. It offers a picturesque scenery to tourists to explore the park for free. The beautiful feeling is a must to experience around Gardens by the Bay by seeing unique plants, trees, and flowers. And the best time to visit the bay is at night to see the light show which lit up the gardens at another level.
Opening Timing: 5 am to 2 am
Must Read Also: Best Places in Singapore for an Ultimate Vacation with Kids
2. Experience Singapore Festivals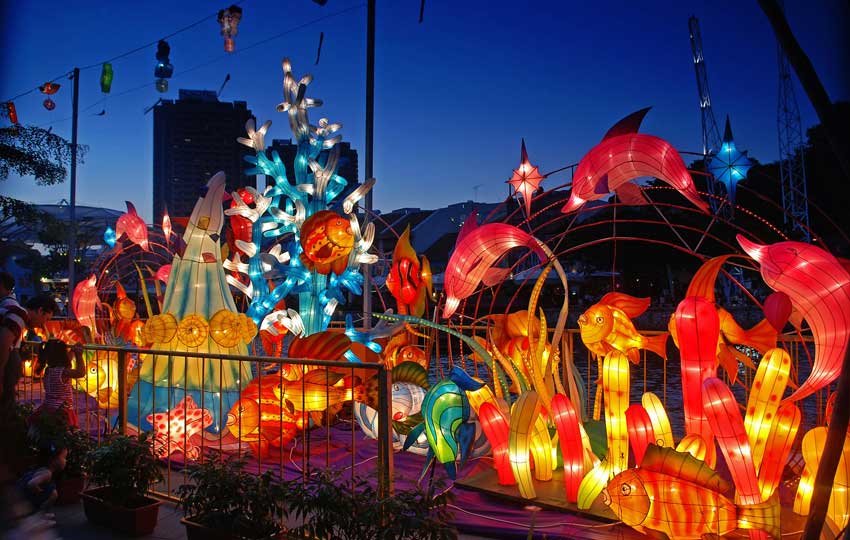 To travel the Singapore streets without spending money. Then Singapore festivals is the best and cheapest places in Singapore to enjoy your vacation time. You can also deep into the vibes full of color, vibrant, crowded and hip by visiting the famous place where most of the festivals held. Apart from this, you can also attend Singapore carnivals and be a part of fun celebrations. Some of the festivals which tourist don't miss on the visit to Singapore are Lunar New Year, Deepavali, Hari Raya Puasa and Mid-autumn festival. To be a part of festivals, plan your trip around the major festivals so that you can experience the fun.
3. Buddha Tooth Relic Temple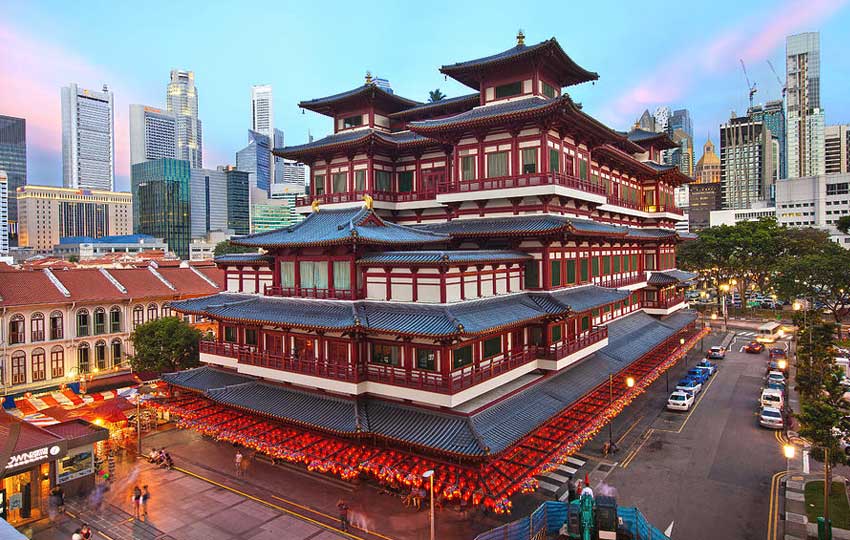 Singapore temples are the best thing you can do on your visit to make your budget trip to Singapore. One of the best temples to explore on holiday is Buddha Tooth Relic temple. This temple gives worship vibes to the tourist to relax their mind and experiencing the culture by bringing yourself to devotees chanting in the large hall. Temple's architecture will surely capture your heart to stay there and spend a whole day. This place of Lord Buddha introduces you with a peaceful mind and calm your body.
Must Read Also: Best Things to do in Singapore
4. Visit Haw Par Villa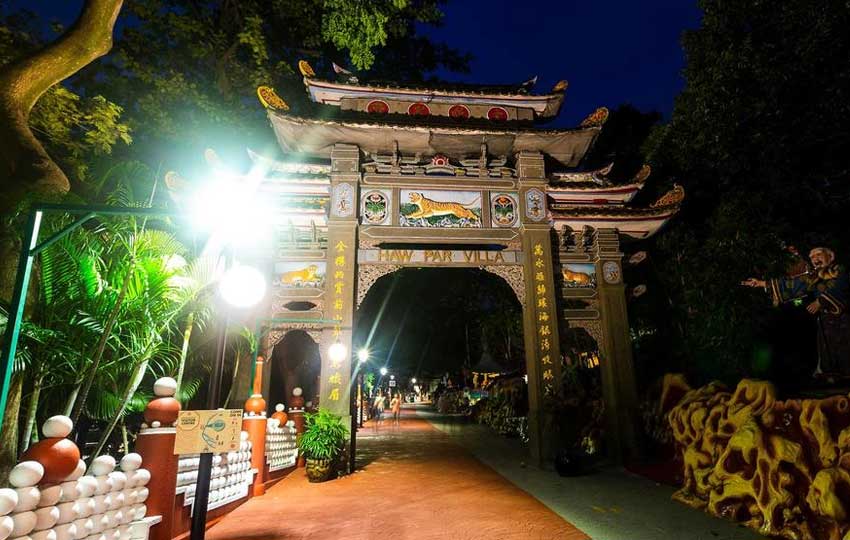 This theme park is also known as the Tiger Balm Gardens which consists of 1000 statues of Chinese folklore and mythology. It has a different section for tourists to explore for free and depiction of the ten courts of hell is the famous section of the park. Likewise, to experience each court of the park you can try a boat ride which explores you in a better way. And the best thing about the place is that tourists do not have to pay for making entry in the park. But the opening timing of the theme park is daily from 9 am to 6 pm. So, you can see the 1000 statues lined across Haw Par Villa 150 diorama.     
However, if you want to take a tour then there are two types of tours available for tourists in the park. Daily Tour and Weekly Twilight Tour are two of the tours you can try on your visit. For that, you have to pay money which is like next to nothing. You can also be a part of events that includes food and music to enjoy being around the villa to the fullest.
5. Post with the Merlion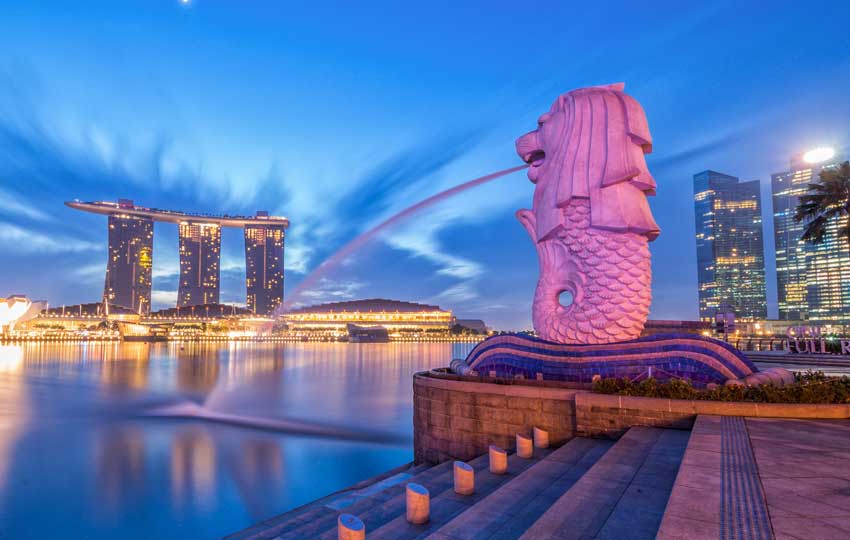 The Merlion is one of the cheapest places in Singapore to explore on your vacation. There are 8 merlions that adorn the city on the next level. This location is the perfect spot for photoholic to pose a stunning picture with the statue and background of Singapore flyer. It is an Insta-worthy place to make your feed amazing. To see the mythical creature that has the body of a fish and head of a lion then visit the Merlion.
The merlion is a must-visit on your budget trip to Singapore. You can also travel to nearby spots like the merlion park and merlion hunt for free. It is recommended that you visit the two famous Merlion namely mommy and daughter merlion. The famous two Merlion is located at Sentosa which is one of the most popular places in Singapore.
6. Relax at Sentosa Islands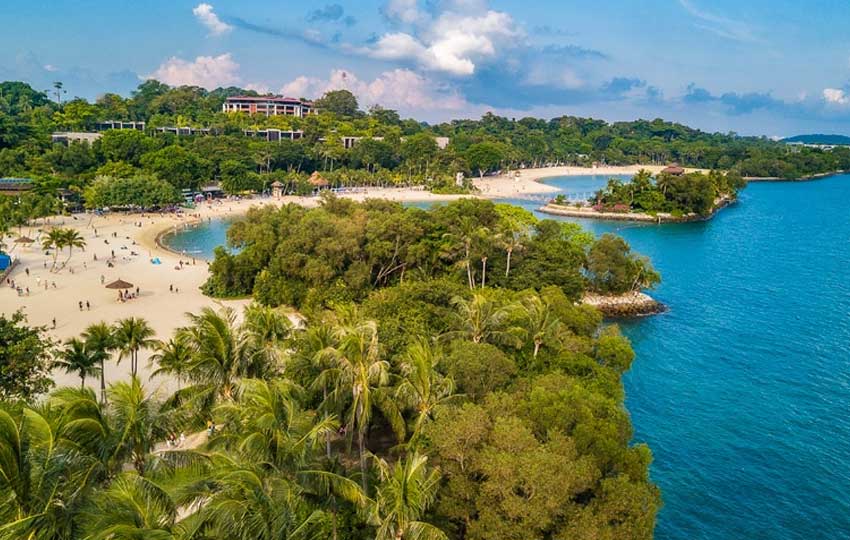 There is no better place to chill and relax on your vacation other than visiting islands. Sentosa Island is one of the popular tourist attractions to experience without spending money. It is also a picture-perfect place for vacationers who love to take pictures with a beautiful frame. In the night around the islands, you can also enjoy the lights and music shows organized on the beach. And don't miss out to be the part of the fantasy rainforest as Sentosa islands are famous among vacationers for this. You can also enjoy walking with your family or partner on the beach at night to feel the breeze cold wind. 
Additionally, you can also visit the famous sister island to spot dolphins. You can watch the wild dolphins playing in the water in the afternoon by visiting the place. And the best thing about the place is that tourists are not to pay to watch the play as it is absolutely free.
7. Experience climbing Fort Canning Park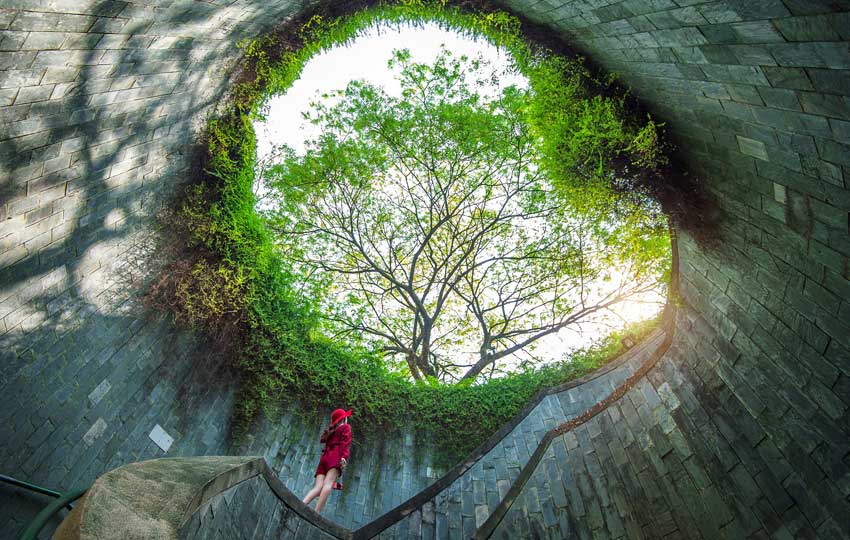 To make your budget trip to Singapore more adventure without spending money. Fort Canning Park is the must-visit place to experience climbing and sightseeing the historic of the park. To get the stunning views you should climb to the top and bless your eyes with a lush green space around you. You can also dig-in to nearby beauty such as jogger, dog-walkers, history geeks and nature to escape from your hectic schedules.  
There is a lot to explore around the park-like River Valley Road. You can explore Flora & Fauna and BBQ camping. Get a chance to get close to heritage, culture and immense love to nature of Singapore.
8. Watch Sunset and Light Show at Marina Bay
Apart from islands and parks, you can also experience the sunset and light show at Marina Bay which is free for tourists. You can also stay in the ultra-luxurious resort to get the stunning views of Marina Bay. This place spectra is one of the finest Singapore tourist attractions to explore. It also comes among where to go in Singapore when bored category. You can also experience the water fountains and laser beams show and the best time to visit marina bay is in the evening to watch the sunset view. Although the shows daily starts from 8 pm to 9 pm on weekdays and on weekends the show starts onwards at 9 pm.
Must Read Also: Best Places to Visit in Singapore for Vacations
9. Spend Time at Chek Jawa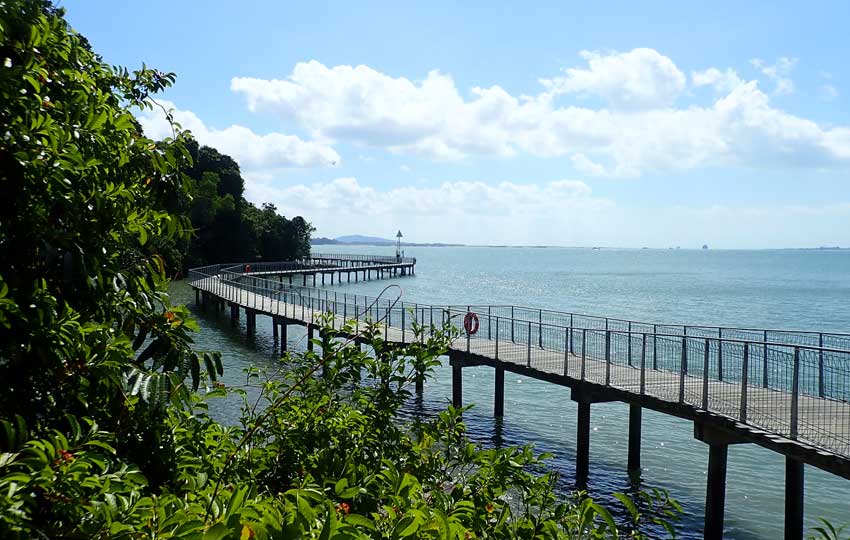 Chek Jawa is located at the Eastern edge of Pulau Ubin. It is a good place to spend your evening which costs next to nothing. You can also explore the Chek Jawa wetlands nature area overflowing with biodiversity. Apart, you can experience the boardwalk with your family or partner with cool wind between the beach. It is one of the cheapest places in Singapore to visit on your cheap Singapore tour package. 
Moreover, Chek Jawa is the most popular Singapore sightseeing spot for tourist who is a nature lover and bird watchers. You can here experience six major habitats meet and mix. Natural heritage, Jejawi tower, and Mangrove loops are the things you can explore around this mesmerizing place with your family or partner.
10. Explore Singapore's beaches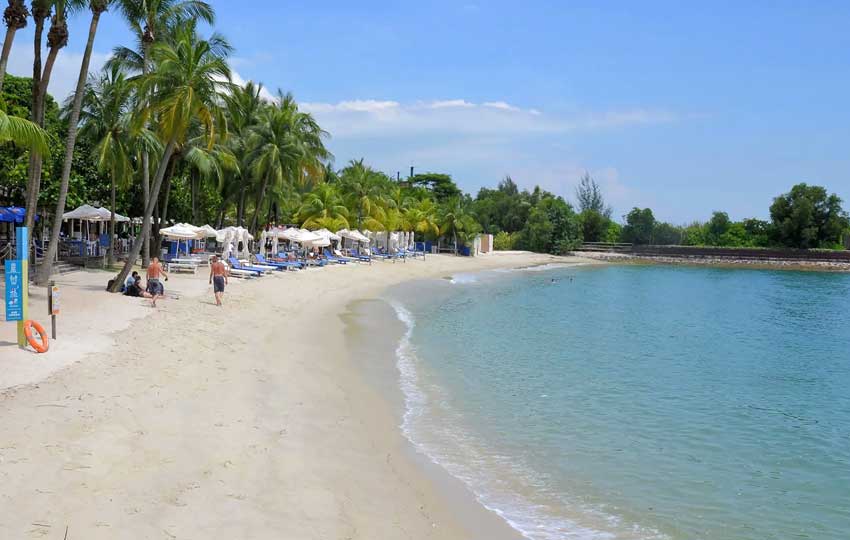 Last but not least, Singapore beaches are famous among tourists to must-visit on a budget trip to Singapore. Some of the beautiful beaches you can explore are Palawan, Siloso, Tanjong, Changi, Kusu and so on. Besides, if getting confused with beaches then you can take help from Singapore Travel Guide. Furthermore, the best beaches of Singapore is located in Sentosa. So, you can visit Sentosa and experience barefoot walk over Sentosa beaches. And the white sand coast makes it the perfect vacation spot to chill out. Thus, you can spend a wonderful evening while watching the sunset.
Singapore has plenty of tourists attraction for free. Fascinated by the variety and beauty of Singapore places? Plan your budget trip to Singapore now and have a blast!! Sharp Holidays offers customized and cheap Singapore tour packages for you. For more details drop your query in the comment section and get a free quote.