Are you planning to visit Dubai on your next trip? But confused with your decision to make it to Dubai? You have landed at the right place to clear your doubts. Everyone wants to know the travel tips before they land to an unknown country. Here, we are giving you Dubai Travel Guide so you can explore Dubai on a good note. Dubai is the most popular tourist destination as it has a lot to offer to the vacationers. There are so many things you can do such as visiting top Dubai Sightseeing, experiencing fun activities, trying Dubai food and shopping with your family.
Tourist Attractions In Dubai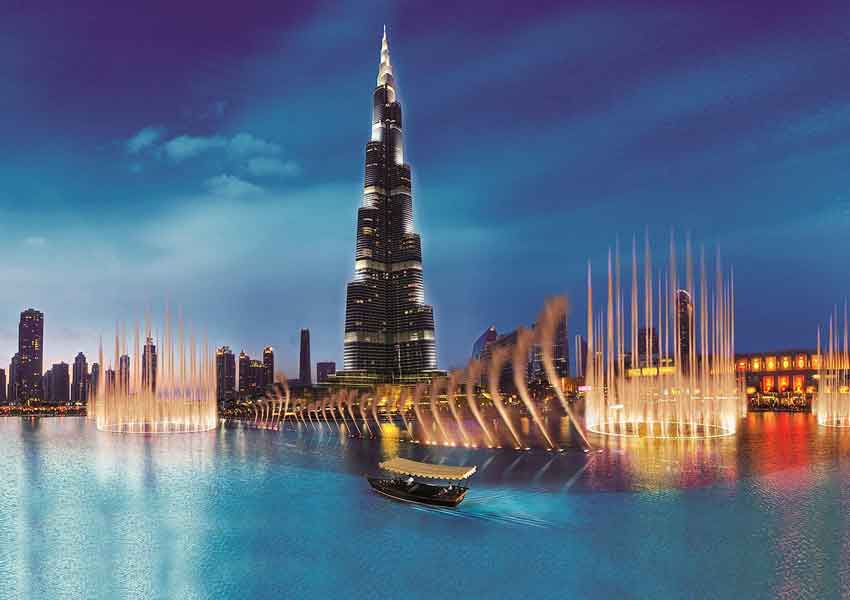 To make wonderful memories on your holiday trip, Dubai Tourist Attractions are must-to-visit with your family. There are loads of things you can explore such as Burj Khalifa, Bastakiya district, Dubai creek and many more. Although, the city has plenty of cultural highlights as well as the glamorous modern add-ons for tourists. So, you can experience from desert safari to enjoy water activities on beaches like Jumeirah Beach Park. Explore the cities to enjoy nightlife scenes, beaches, highrise buildings, luxury hotels, unique museums, shopping malls and a lot more.       
Must Read Also: Top three places to visit in Dubai that will change your view about the city
Food in Dubai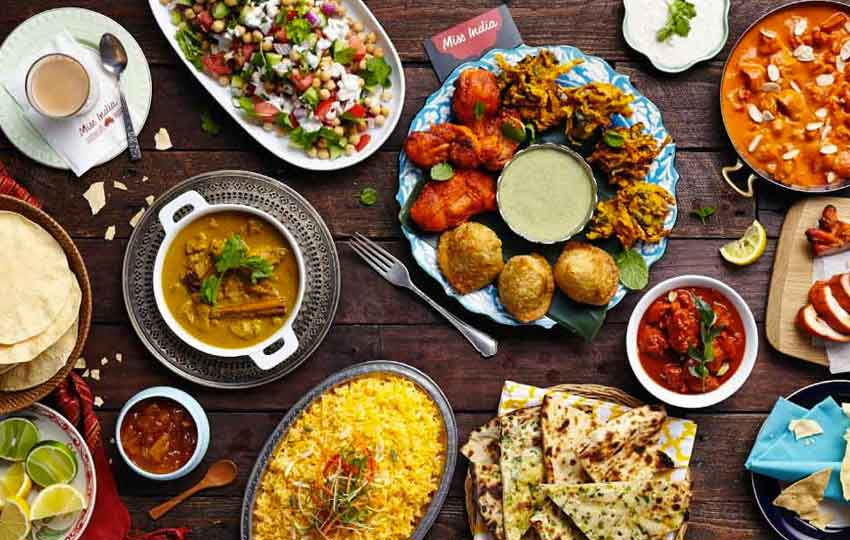 In Dubai, you can taste plenty of combinations of Lebanese, Iranian and Arabic food. The city surely craves you to eat Dubai cuisine. There are loads of luscious flavors that you can try even if you are a foodie or not. You can also get foodgasm for sure around the titillating aroma of the piquant delicacies. So, to fall in love with Dubai food here is the list of delicious dishes you can try in Dubai.
Manousheh
Iranian Sangak
Chelo Kebab
Al Harees
Al Machboos
Tabbouleh
Shirin Polo
Baba Ganoush
Kellaj
Shish Tawook
The list is not ending here, you can also try dessert as the meal is not complete without it. There are loads of options for you to pick the best. So, here are some of the famous dessert that Dubai offers to the tourist. Such as Mahalabiya, Luqaimat, Knafeh, Khanfaroosh and a lot more. That you can try on your Dubai Tour Package.
Must Read Also: Top 7 Must Visit Amazing Places in Dubai for Family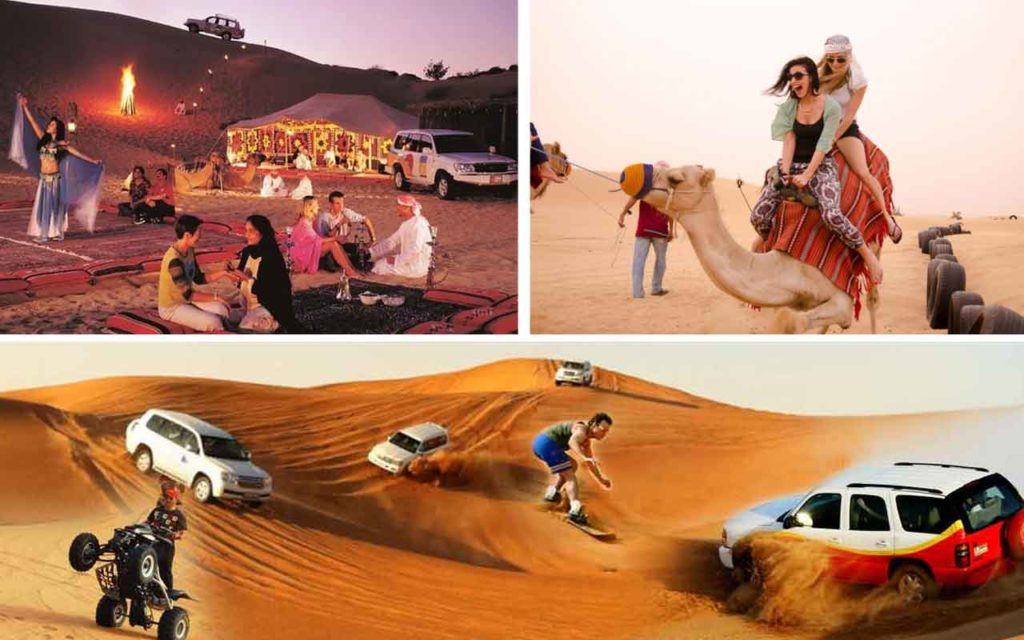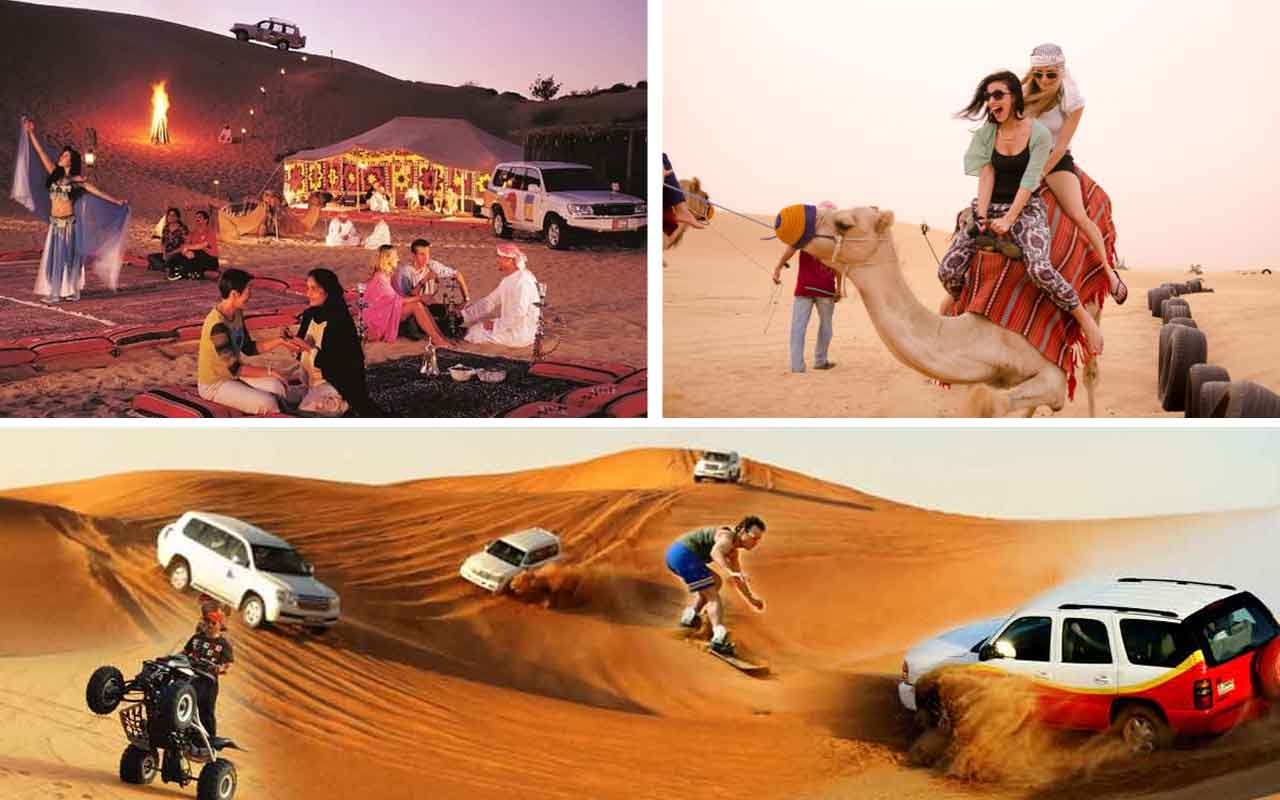 Best Time To Visit Dubai
Before you plan your trip to Dubai, checking the best time to visit is a must-to-do thing to explore the city to the fullest. The visiting timing depends on your things to do in Dubai such as sightseeing, shopping, hotel rates, etc. Some of the tourist wants to visit the city to only explore beaches. So, it's upon you to when you get down to the city.
Peak Season (November – April)
From November to April, you can see most of the tourist around these months as it is the best time to explore beaches, visiting shopping malls and roaming around Dubai sightseeing. Since the weather during the season is just perfect for vacationers. They can roam without feeling any humidity.
Off-Season (June – August)
During this season, you can take benefit of low rate booking of hotels and save money on water activities. As the weather is so unpredictable, you have to check the climate before stepping out. And you can also unable to do water activities this season. But, you can enjoy the New Year celebrations in Dubai by visiting Burj Khalifa.
Summer Season (April – October)
The best thing about the season is that you can explore peacefully as the crowd is not that much. However, you can feel the heat during this season as the temperature rises to 23-36 degrees. But, you can experience the swimming to beat the heat around to chill your mind.
Shopping In Dubai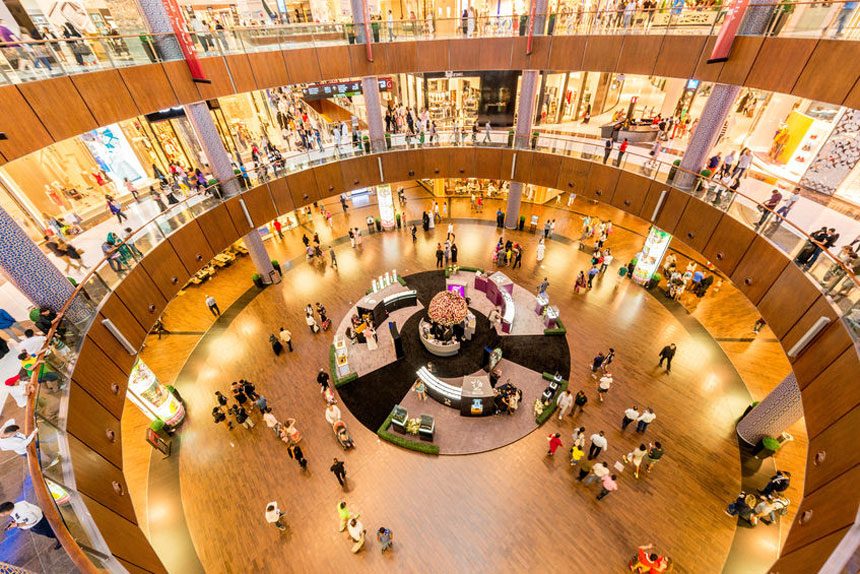 While enjoying the shopping time you can explore Dubai. As it is the best way to travel to the city to the fullest. There are so many places to visit in Dubai for shopping with your family or loved ones. Moreover, if you don't know that Dubai is one of the most popular places for shopping due to its tax-free factor. Here is a list of some of the famous spots where you can get the best rates.
Top 5 shopping malls in Dubai
Mall of the Emirates
Wafi Mall
Dubai Mall
Ibn Battuta Mall
Deira City Centre
Top 5 Souks in Dubai
Gold Souk
Spice Souk
Perfume Souk
Textile Souk
Meena Bazaar Dubai
UAE Visa Policy for Indians
Indians need to apply Visa on arrival to visit Dubai. This visa will be valid for a span of 14 days and can be increased for a similar period one time only. The visa on arrival of Dubai fees is approximately AED 100. Thus, to get the visa you can apply for a visa on arrival online and after approving you will get the email that contains the visa link.
Must Read Also: Why should you visit Dubai at least once before you die?
How to Reach
You have only one option to reach Dubai. So, if you are looking for how to reach Dubai from India. Below is the best way to reach easily to explore amazing places in Dubai with family.
By Air
To land in the metropolis area, Dubai International Airport is the only one for tourists to land from the popular cities like Delhi, Mumbai, Bengaluru, Chennai, Hyderabad and Kolkata. There are three more airports located in Dubai namely Al Maktoum International Airport, Sharjah International Airport and Abu Dhabi International Airport. So, you can also land to these airports and then take taxis to reach your hotels.
On the other hand, to travel in Dubai you have two options which are mentioned in the below section.
By Train
To explore the cities with your family or partner the best mode of transport is the train. Since you can travel the places within the UAE by Emirates express which runs between Emirate countries and will also take you to Dubai.
By Bus/Taxi
You can travel the places in Dubai by bus as well as by taxi. Also, self drive but for that, you must have a license of international cities. And to enter the Onam you don't have to take permit. But you have to pay exit charge of OMR 3000.
Travel Tips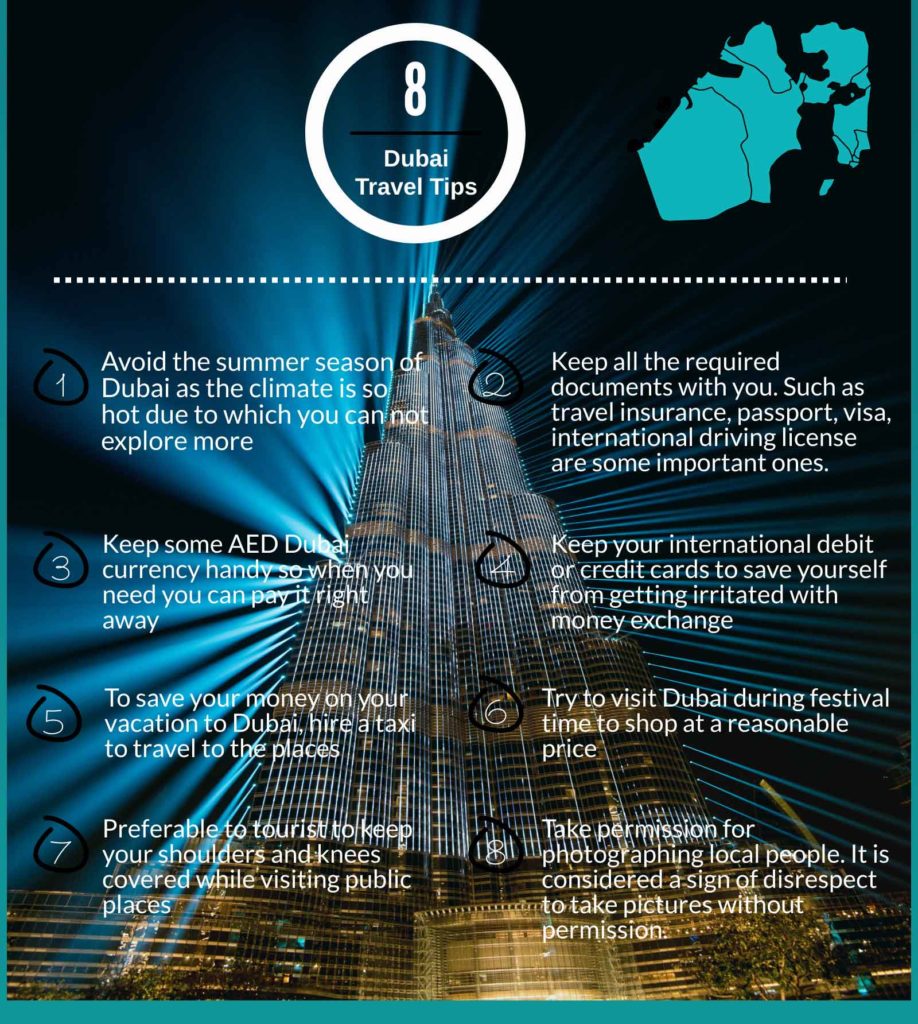 Avoid the summer season of Dubai as the climate is so hot due to which you can not explore more.
Keep all the required documents with you. Such as travel insurance, passport, visa, international driving license are some important ones.
Keep some AED Dubai currency handy so when you need you can pay it right away.
Keep your international debit or credit cards to save yourself from getting irritated with money exchange.
To save your money on your vacation to Dubai, hire a taxi to travel to the places.
Try to visit Dubai during festival time to shop at a reasonable price
Preferable to tourist to keep your shoulders and knees covered while visiting public places.
Take permission for photographing local people. It is considered a sign of disrespect to take pictures without permission.
These essential Dubai travel guide will make sure a pleasant and hassle-free Dubai Tour Package to one of the top-rated places in the world. And to make it even better, plan and book a Dubai Packages from Sharp Holidays and enjoy a wonderful trip with your family.
Frequently Asked Questions
Q. Cheapest time to visit Dubai with family?

Ans. Off-season which is from June to August to get the cheapest deals on hotels, airfare and sightseeing tour. Visit Dubai during this season to experience cheap Dubai Tour Packages.

Q. What is the best month to fly to Dubai?
Ans. January and February are the best months to fly to Dubai to explore the top tourist attractions with your family. It is also the festival season in Dubai you can experience the new year, Christmas celebrations.
Q. How much will a Dubai trip cost?
Ans. The cost depends on the day you want to spend in Dubai. Dubai Tour packages range between Rs 30,931 to Rs 80,000 per person. Sharp Holidays offers some of the most famous packages as follows:

Dubai Dhamaka
Exotic Dubai Holiday Tour
Hello Dubai Tour Package
Fascinating Dubai Vacation
Best Of Dubai Adventure 5N/6D
Arabian Nights (Dubai)
Sparkling Dubai
Q. Can you wear shorts in Dubai?
Ans. You can wear whatever you want to wear but you have to focus on the place. Since some dress code is not allowed around places. But where the dress code is to cover the knees and shoulders. You have to wear knee-length dresses and shorts that are a bit above the knee.
Q. How many days should you spend in Dubai?
Ans. The ideal days to spend in Dubai to explore top places to visit in Dubai is 3 – 5 days. But it depends on your Dubai package what is the length of stay in Dubai. As some of the tourists only visit the place to explore the sightseeing for 3 to 5 days are enough. However, if you are planning to visit the place also for shopping then days might differ according to you to make it a budget trip to Dubai also.