Dubai is surely one of the most famous places to visit in the world. This place attracts a lot of tourists all over the world and is famous for its beauty and the unlimited options that it offers, Dubai is no longer just another Arab country, it has become one of the tourist destinations over the time. It has also gained a lot of fame in being one of the favorite honeymoon places in the world. You can also book a honeymoon package to Dubai from Delhi, Mumbai Kerala, Kolkata.
Best Places to Visit in Dubai
Burj Khalifa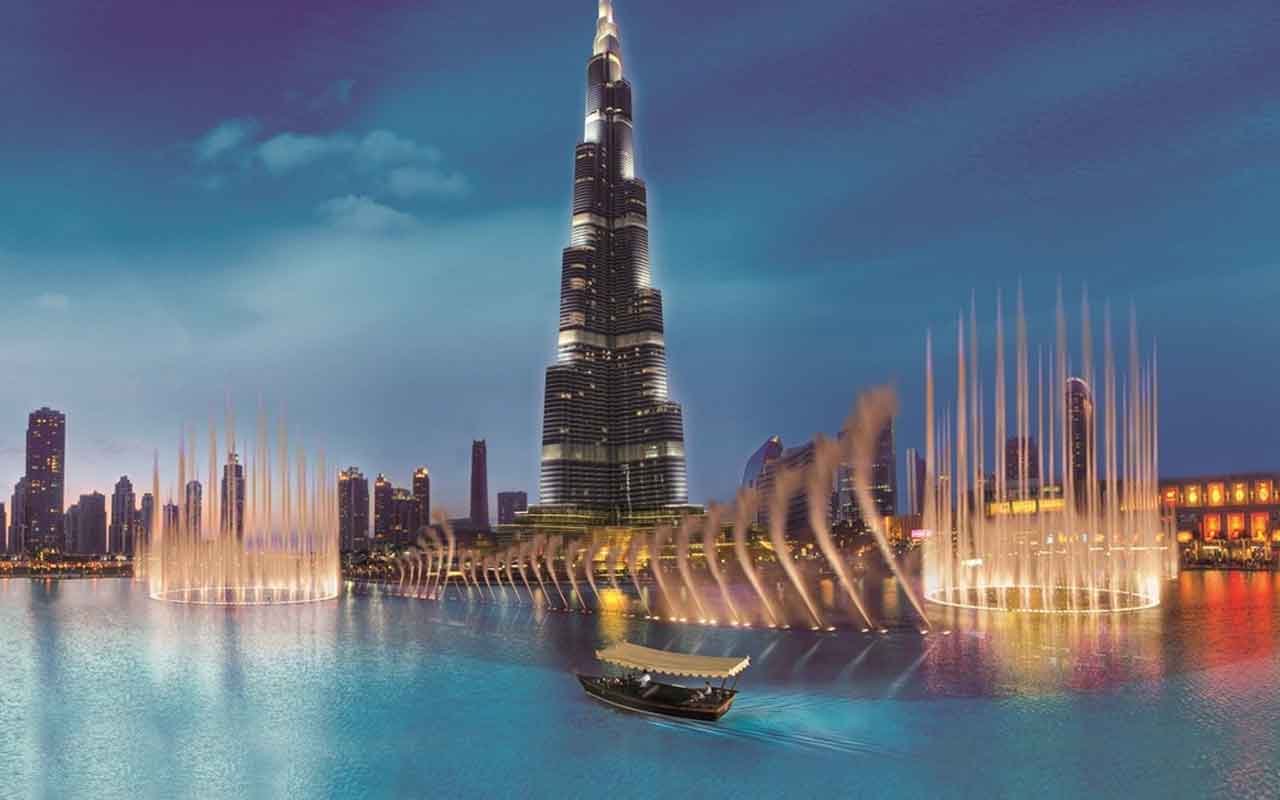 Burj Khalifa is no doubt one of the most popular places in the entire Dubai, this place attracts a lot of tourists all over the year, this place attracts tourists for its spectacular beauty and great view. This place is at a height of 829.8 m which will give the tourists a 360 degree view of the city making you fall in love with it all over again. You will see skyscrapers to Desert to ocean while being on the top of Burj Khalifa and will get the view you will not forget for the rest of your life. The day time view of this place is really great however the night time view of this place is completely out of the world.
Must Read Also: Top 7 Must Visit Amazing Places in Dubai for Family
Dubai Mall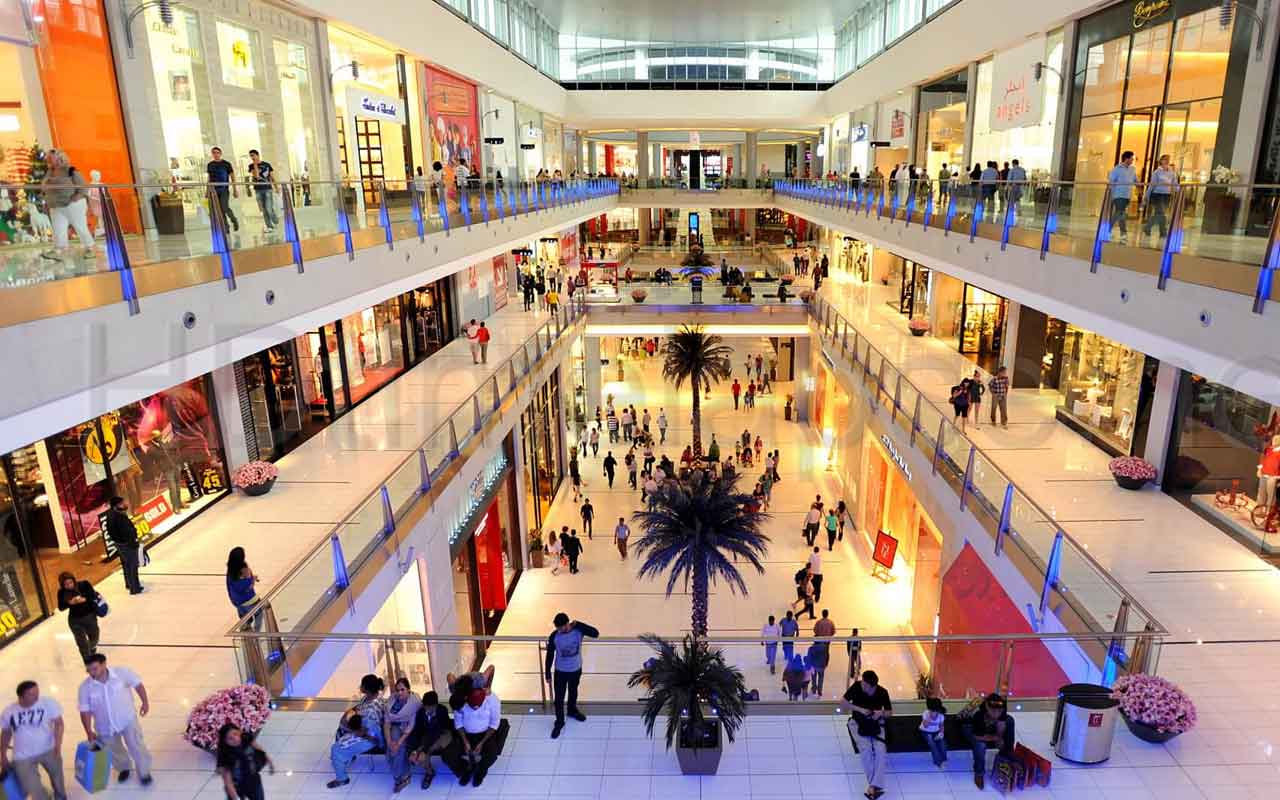 Dubai Mall is one of the most happening places in Dubai, this place is really grand and very different from the malls in the rest of the world. There are a lot of options to explore while being in this mall apart from exploring all the high end brands of the world, you can try out ice skating, play games and even go to the cinema complex to enjoy the best of Dubai mall. Also this place serves the best food that you can get your hands on and is really famous in Dubai for its charm and magnificence. The best time to visit this place is during the famous shopping festival that takes place every year and you will get the best deals ever.
Dubai Aquarium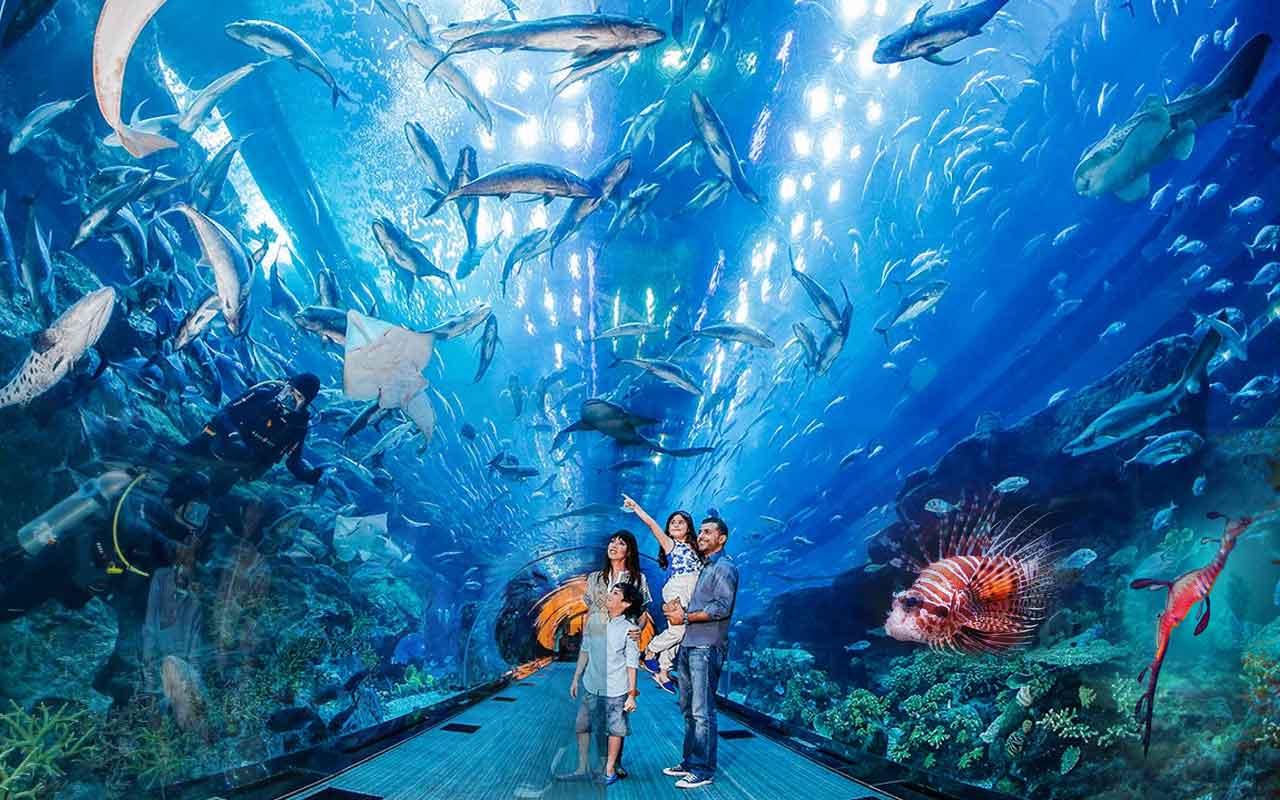 You can go to the famous Dubai Aquarium and be inside water where there is just a difference of a glass wall separating you and the marine life. This is one of the most exciting experience to get while being in Dubai. You can enter this place through the Dubai mall. The entry to this place is through the Dubai Mall. You can even experience some great cage snorkeling and shark diving activities while being in Dubai.
Must Read: Top three places to visit in Dubai that will change your view about the city
Best Things to Do in Dubai
Enjoy the experience of shopping in Dubai
You cannot imagine the crazy discounts you can get during the shopping festival in Dubai that surely gives you another reason to shop.
Try exotic food.
You can try some lip smacking food in Dubai which will provide you with a multitude of taste and options. You can book a tour to Dubai with your loved one.
Thrill in store for adventure lovers.
You can also try various activities like Scuba diving, hot-air balloon ride, skydiving, desert safari in Dubai.

Best Time to Visit Dubai
The best time to visit Dubai is during the winter especially in the time of November to April.
Thus, you can book a trip to Dubai with your family for exciting adventures.