Dubai is definitely one of the favourite places among travelers if you think that Dubai is all about sands and hijabs then you are deeply mistaken. It is one of the most dynamic places in the world where you can enjoy the best things in the world and have out of the world experiences to treasure for the rest of your life. You can book yourself a Dubai Holiday package from India.
If you are thinking about visiting Dubai, make sure that you visit these best places in Dubai and it will definitely change the way you think about Dubai and will destroy all your pre conceived notions about it.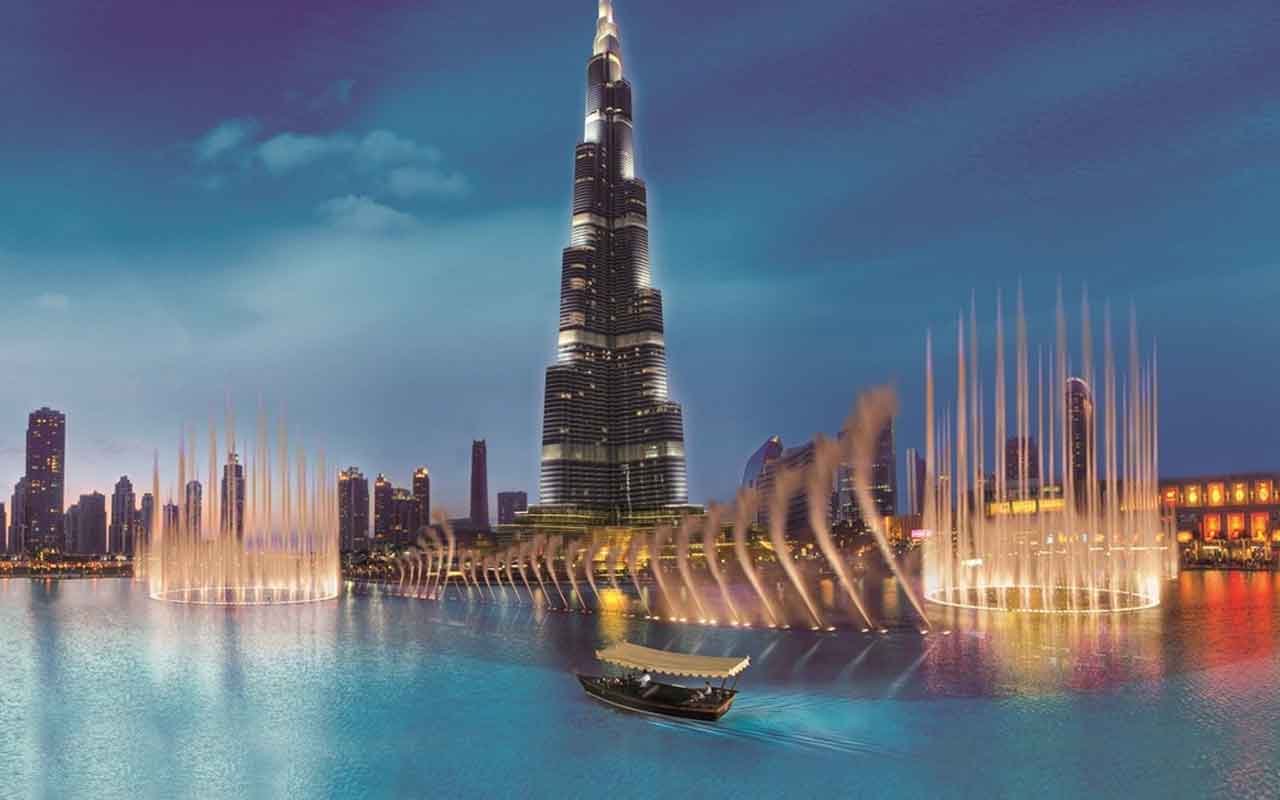 Burj Khalifa
If you ever happen to visit Dubai and you didn't visit this landmark building then definitely there is no point going to Dubai. Burj Khalifa is at 829.8 meters, it happens to be the tallest building in the world and you would already know how famous it is all over the world; it is also the most talked about place in Dubai. So if you ever happen to visit Dubai, make sure that you go on a trip to this observation deck which is on the 124th floor here while you are in the city. The views that you can get across the city skyline from this observation deck which gives you a bird's-eye perspective are simply out of the world. There is also a slick observation deck experience that you get on Burj Khalifa where you can get a multimedia presentation which is so informative about both Dubai and also the building of the Burj Khalifa which was completed in 2010 and then a high-speed elevator will whizz you up to the observation deck where you will get a 360-degree view out across the skyscrapers to even the desert on one side and also the ocean on the other. This view is certainly the one to die for. Usually people visit Burj Khalifa during night time as the night time view is better than the day time here. During nights, you get to see the lights of the city which makes it so worthwhile and definitely an experience you shouldn't miss out on.
But remember that you get your tickets in advance because otherwise there is a really long queue you have to wait in.
Dubai Holidays and Tour Packages Starting @ ₹19,950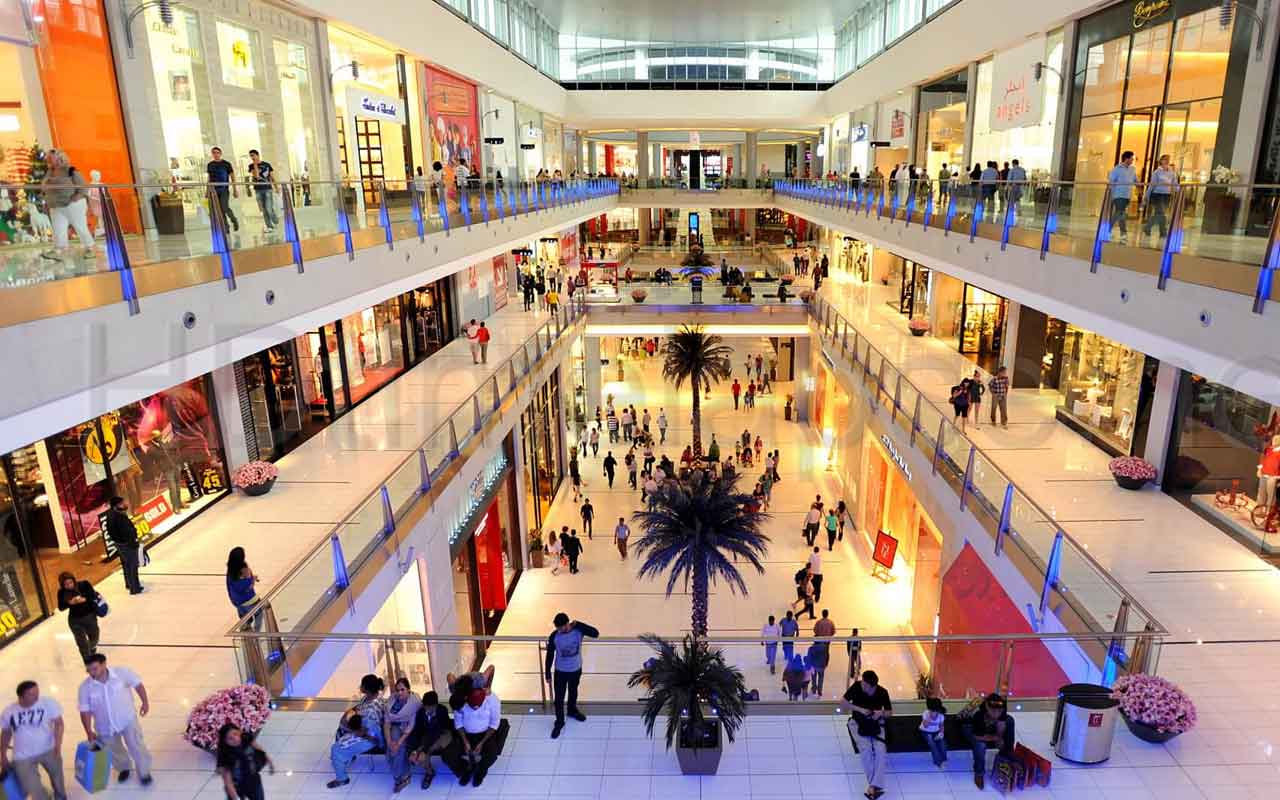 Dubai Mall
If you ever happen to visit Dubai, then definitely you shouldn't skip out on a visit to Dubai Mall which is the city's premier mall and it will also provide entry to the Burj Khalifa and also to the famous Dubai Aquarium. You will also see an ice-skating rink, gaming zone and cinema complex which will provide you with a lot of options for entertainment. You can also enjoy shopping and eating in Dubai mall as the shopping that one can do in Dubai mall is already world famous and this mall will also serve you with the best exotic food you can ever have to satiate your taste buds. There are also a lot of special events that are always happening in the Dubai mall that you can enjoy in Dubai Mall.
The best time to visit this mall is during the Dubai Shopping festival which is famous all over the world and takes place in January or February every year. Also there is a Dubai Summer surprises festival that happens in every July and August. So these are the times when you can get maximum variety and not to mention maximum discounts.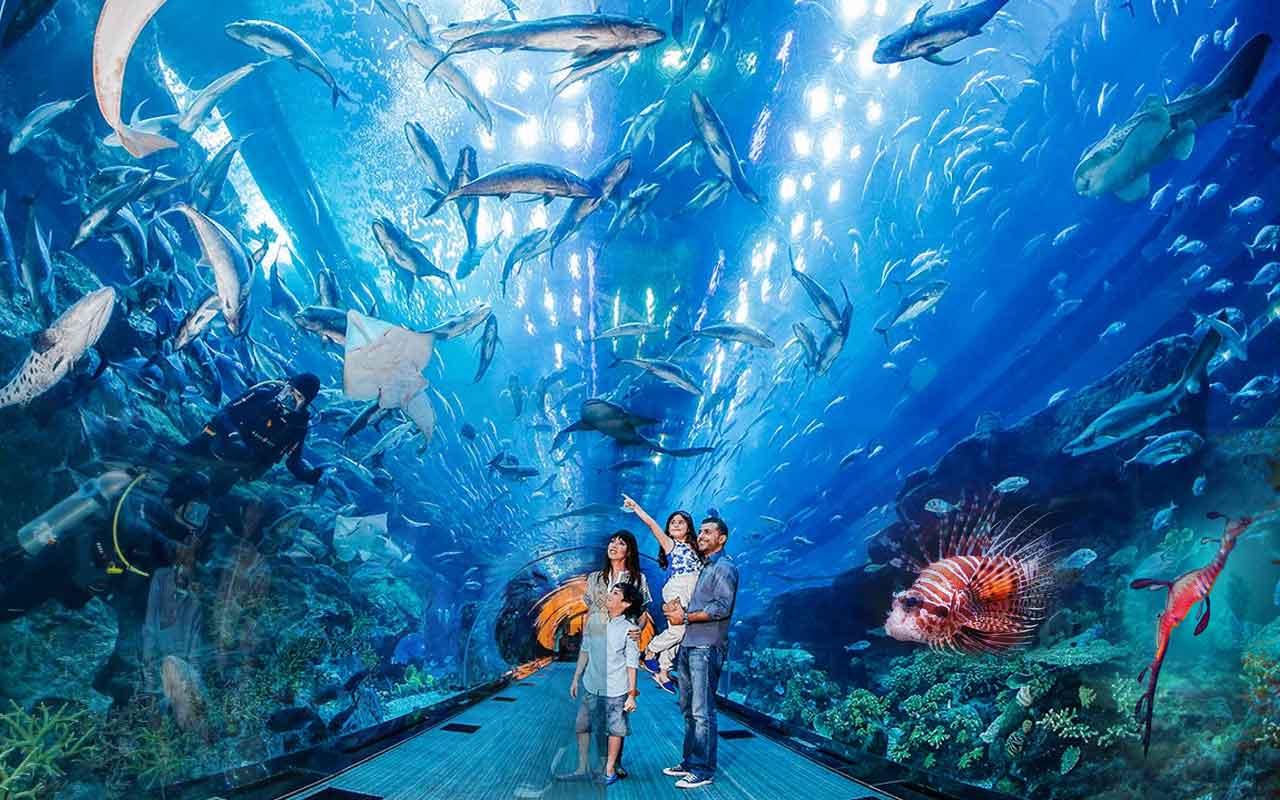 Dubai Aquarium
Now this one is one helluva experience, just close your eyes and imagine this for a minute that you are inside water and can see all the aquatic life around you, isn't this an experience that one could never forget in his/ her lifetime. Well this Dubai aquarium gives you exactly that. This is one of the favourite places among the tourists, there is an underwater zoo that you can experience, the entry to this place is through the Dubai mall and you can easily walk through the aquarium tunnels. If you are someone seeking adventure then you can also enjoy Cage snorkeling and shark diving activities.
You can book yourself a Cheap holiday Dubai package for couples to have an experience that you can not forget in a lifetime.