Whenever we talk about incredible places to shop from, it is Dubai that comes in the top of the list. Dubai is famous for its shopping options that one would get being here. Find some of the most appealing places that will make you want to empty your wallets at the slightest chance in the form of souks and malls that are both a specialty to Dubai.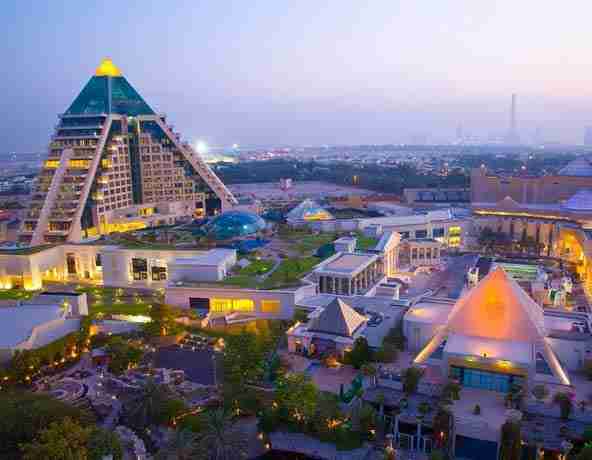 Wafi Mall is one of its kinds on the Oud Medha Road, and stands apart from the other shopping malls of Dubai. The Wafi Mall has a pyramid shaped façade structure, a great collection of artwork and a wonderful Egyptian theme all through the mall. Find the best of 350 stores in the area with the best of options regarding the crafts, clothes, home décor options as well as the accessories. There are also some really famous spas inside where you can let your body relax and rejuvenate, for example, the Cleopatra's Spa.
How can you reach here?: This mall is just 10 minutes away from Dubai International Airport and the famous Sheikh Zayed Road. Board a cab or one would also enjoy the option of using the shuttle bus that runs from the airport in order to reach this amazing Wafi Mall.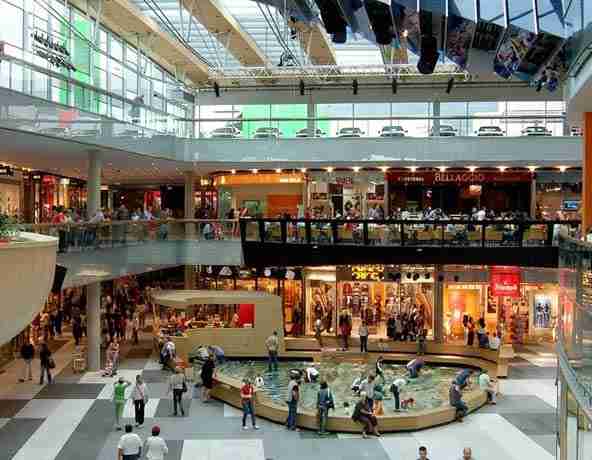 Dubai Mall
One of the most famous landmarks of Dubai, reach the famous Dubai Mall that shares a proximity to Burj Khalifa, near the famous Financial Centre Road and happens to be the largest mall of the world. Find some of the best places to shop from in terms of luxury and amazing brand stores to splurge on while being in Dubai. Also there are many great entertainment options lined up for you in the form of Dubai Aquarium, an Underwater Zoo, Theme Park, Dubai Fountains, Ice rink, Dubai Zoo as well as one can have a great time eating out at the amazing restaurants that one can find being in the Dubai Mall. Also, if you are traveling with your kids, make sure to take them to Hershey's Chocolate World and the Candylicious store.
How can you reach this mall? One can board a cab directly to the mall or even board the metro till the famous Burj Khalifa station after which one can take a cab or even a shuttle bus to reach the mall.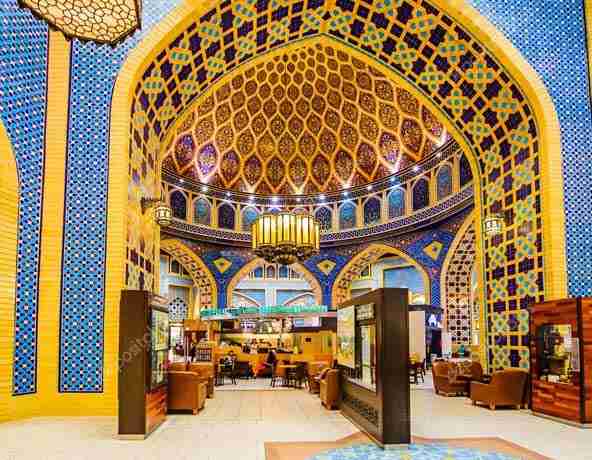 Ibn Battuta Mall
Ibn Batuta Mall is the largest themed mall in the world and is on the famous Sheikh Zayed Road that was made to commemorate the famous Arabian explorer Ibn Battuta; deriving this name for the mall. Find six sections that this mall is divided in named China, Andalusia India, Egypt, Persia, Tunisia, featuring about 275 shops, with each of these sections representing the places that Batuta has traveled to.
How can you reach this mall?: Ibn Battuta mall is opposite the metro station of Ibn Battuta so traveling by metro would be the wisest thing to do to reach here.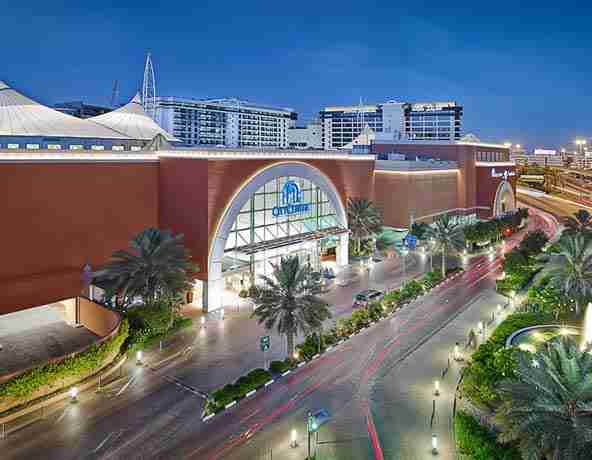 Deira City Centre
Diera City center is one of the oldest shopping malls in Dubai on the famous Port Saeed Road. One would find many great shops with all the famous brands selling jewelry, electronics, apparels etc. Apart from that, one can find many great outlets of silk, cashmere and rugs being in this mall. For entertainment purpose, there is a bowling alley, movie theatre, along with a magic planet for kids.
How can you reach this mall?: Take the metro till Deira City Centre and or a direct cab. Also, the mall authority runs shuttle buses from 11 major hotels in Dubai.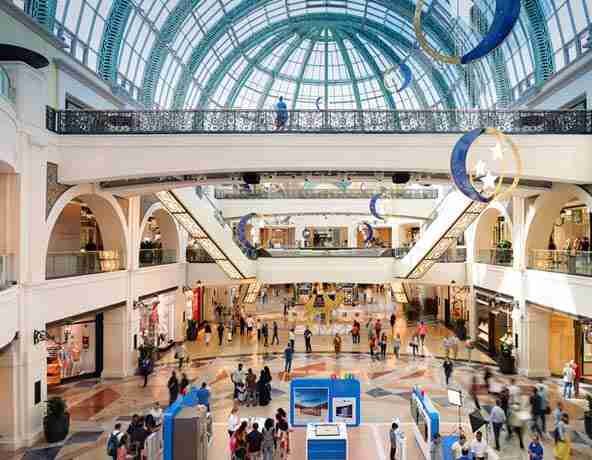 Mall of the Emirates
Find the best things lined up with over 475 amazing stores where one can shop for the best lifestyle, sports, electronics, home decor, magic planet's kids play zone, multiplex cinema, lifestyle etc. Also pay a visit to the famous Ski Resort and try some of the best experiences of skiing being in this mall.
How can you reach this mall?: Take a metro to the Mall of Emirates station and then take the skywalk to reach the mall.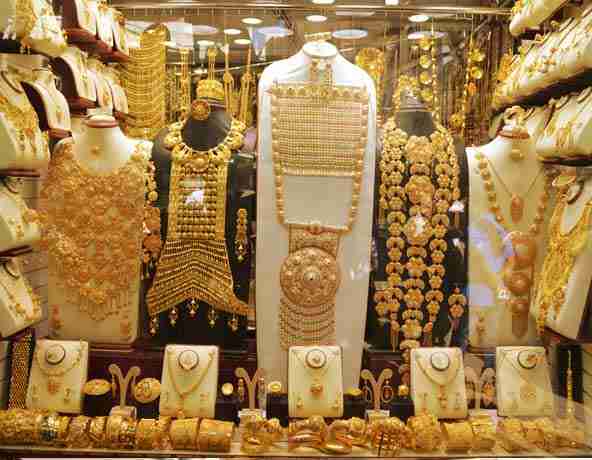 Gold Souk
One of the most popular markets in Dubai, Gold Souk is a really famous souk that one can find in Dubai, make sure to visit this souk, even if you are not looking for buying anything, this market will gift you some amazing experiences. Gold Souk is in Deira, adjacent to the famous Dubai creek, one would find covered walkways along with many jewelry shops nearby.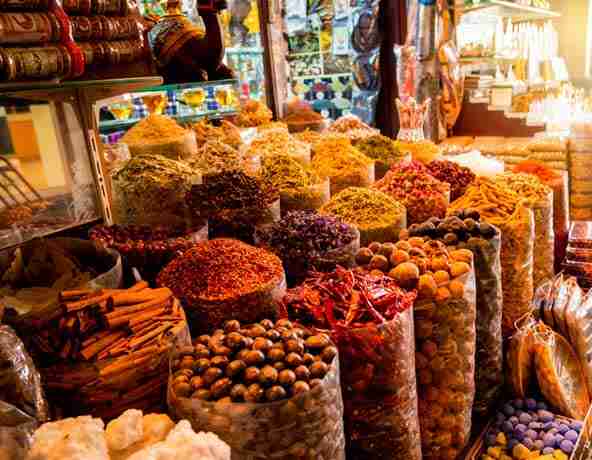 Spice Souk
Spice souk is another famous market that is in proximity to the famous Gold Souk, spice souk will let you shop from a lot of small shops that sell a variety of spices and herbs such as turmeric, pepper, cardamom, cloves, saffron, cinnamon, coriander, nutmeg, and sumac. An entry in this souk will let you be enchanted by the aroma of spices such as the dry fruits, hookah masala, nuts, basmati rice, flavoured tobacco etc.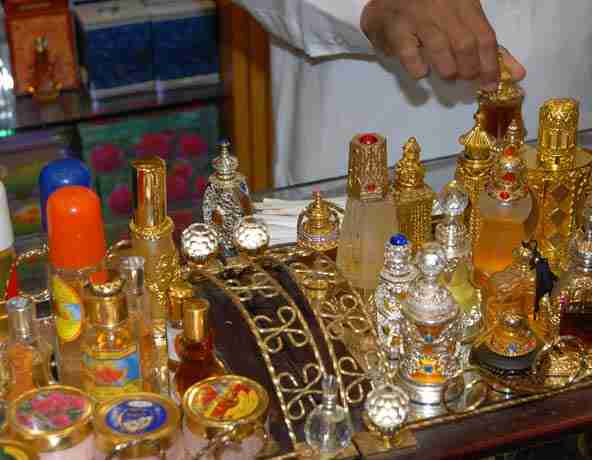 Perfume Souk
Make sure to pay a visit to this one of the most spell bounding markets of Dubai, this souk will let you walk through the narrow passageway which has small shops that sell you the best perfumes starting from the local Arabic ittars to the best branded international perfumes that one. Also, one can find the best scented incense in the form of crystal, wood, powder, rock form etc.
How can you reach this souk?: You can board a bus or even a cab to reach this market. Also find the Spice souk, Perfume Souk and Gold souk nearby. All of these markets share proximity to the Al Ras Metro Station, so travelling via metro would be an easy option.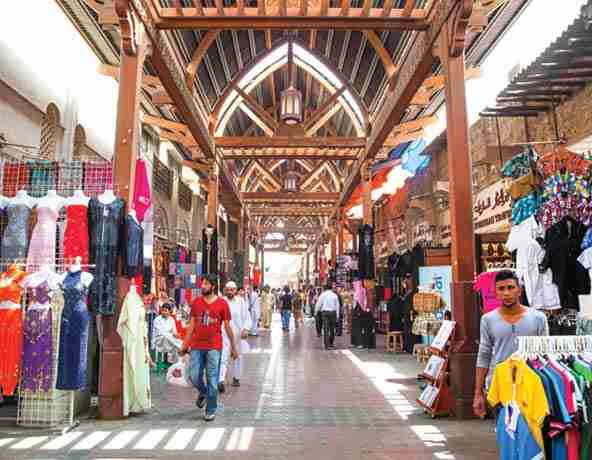 Textile Souk
Textile souk is another wonderful market in Bur Dubai, one would find a lot of wonderful shops to choose from while being here. There are some of the best textiles that one can find being here such as cashmere, silk, cotton, wool. Also you can shop for some intriguing footwear and souvenir.
How can you reach here?: You can first reach Deira and cross the waterway while being in a water taxi or even you can take metro till the Al Fahidi Metro Station.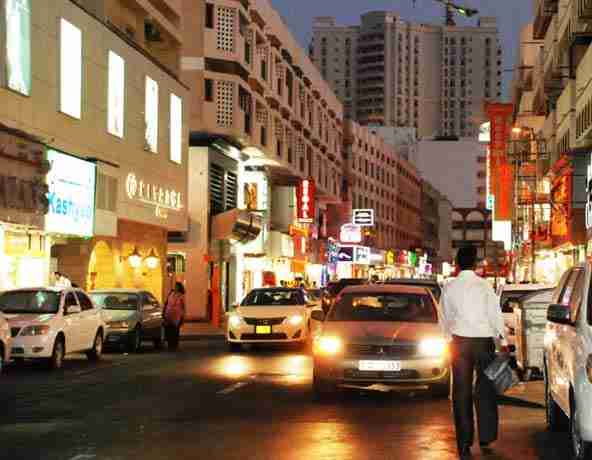 Meena Bazaar Dubai
Visit the famous Meena Bazaar which is a wonderful place to shop for jewelry and wedding jewelry, textiles, accessories, watches etc. Also find the best spices to be lost in the aroma of while being here. Meena Bazaar is a local market place which is in Bur Dubai, opposite the Al Bastakiya area.
How can you reach here?: This famous market, Meena Bazaar, is adjacent to the famous Al- Fahidi metro station which is in the green line.