Bali is surely one of the most popular places in the whole of Indonesia with people from all over the world visiting this place; this place is gaining more prominence by the passing minute. There are a lot of experience that might be waiting for u in the scenic beaches of Bali waiting for you to explore them and get to know them better. You can indulge yourself in a lot of things in Bali. It is also a really famous Honeymoon destination with people from all over the world visiting Bali to experience the beauty of it and spending some quality time with their beloved. You can get yourself Bali Honeymoon Packages and experience all of this.
So these are the things that you can do on a Bali sightseeing package.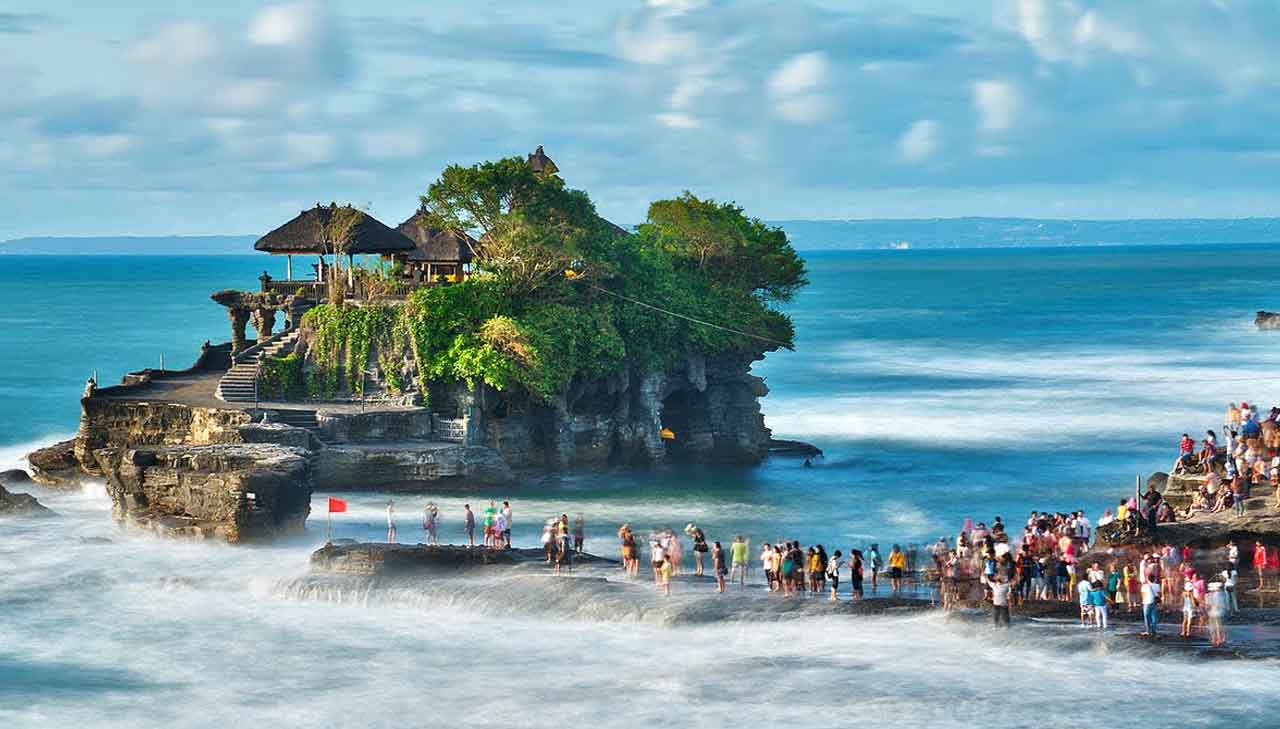 1. Get some blessings at the Tanah Lot Temple, Tabanan
Well, Tanah Lot is the most famous temple in the whole of Bali. This temple is placed on a huge rock and has sea on the sides along with the waves that would simply wash away the bottom of the temple making it more scenic and enhancing its spirituality. This temple basically makes people worship the guardian spirits of the sea and you can actually witness the most spectacular sunsets from here.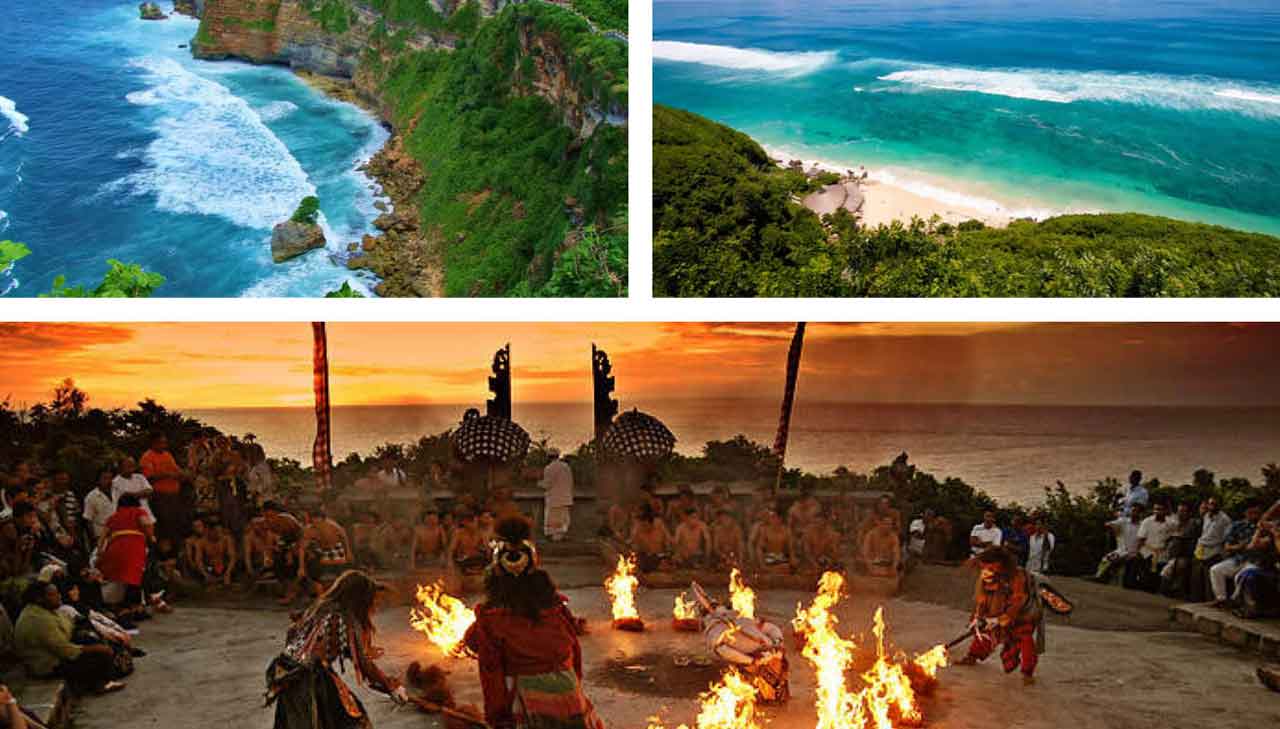 2. Uluwatu
Uluwatu is again a really famous temple in Bali with people from all over the world visiting this place. It is one of the most important sea temples were again you can witness stunning sun sets and also go to the open amphitheatre which is quite close.
3. Besakih Temple, East Bali
Now this temple is again a really famous one in Bali, it is popularly known as Besakih Temple and is also popular by the name of 'mother temple' of Bali, you can surely go there with your partner or your family at visit this temple which is one of the largest temples in Bali.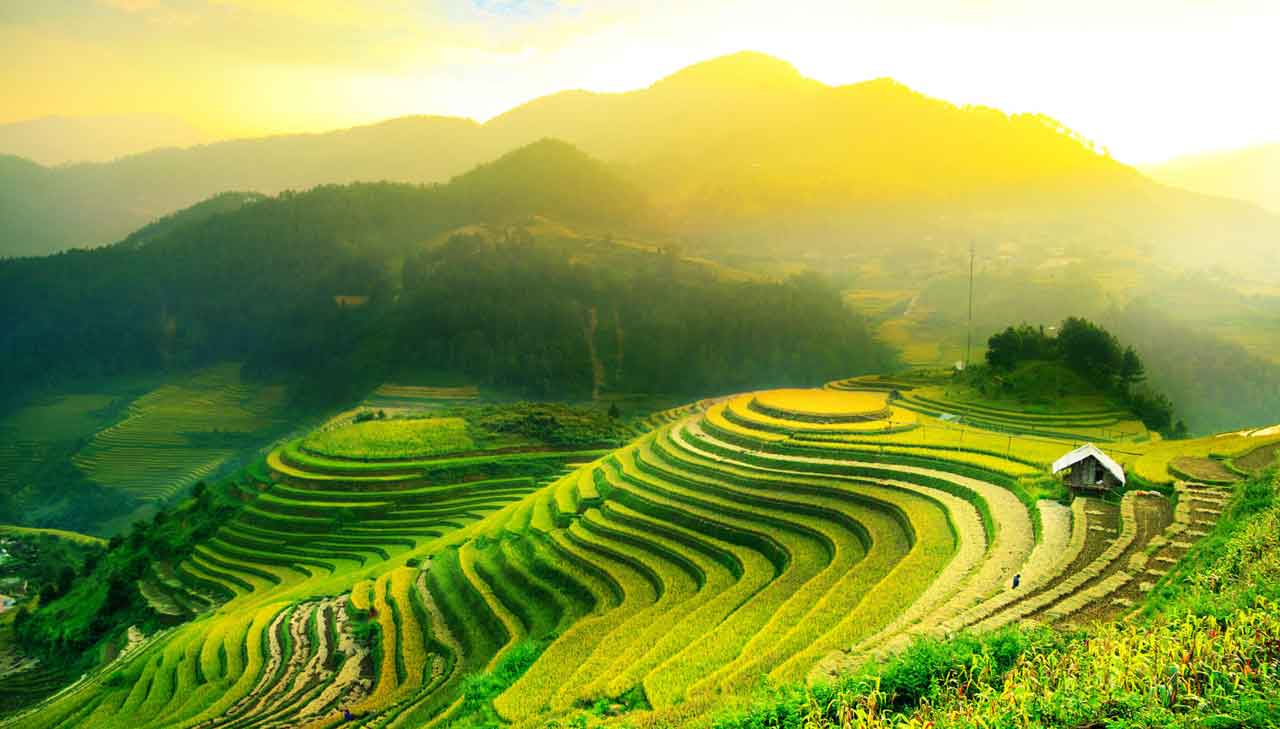 4. Tegallalang Rice Terraces Ubud
We know how Ubud is so popular because of the beautiful rice fields that enhance its beauty. You can visit these rice fields and get the beauty of them captured forever in our arms. Be creative and get a lot of pictures in the rice field like DDLJ has in the Mustard fields! You can savour your taste buds here at the roadside stalls and even explore the art shops getting to know them better.
 5. Ubud Monkey Forest Ubud
This one is again a famous place in Bali. It is on the outskirts of the main center of Ubud, Many grey long-tailed macaque live in the forest named as Ubud Monkey Forest and makes this place really famous. People also call this place as really sacred. This place is famous not only just as a spiritual place because of the temples and the local beliefs but is also a site for scientific research and exploration.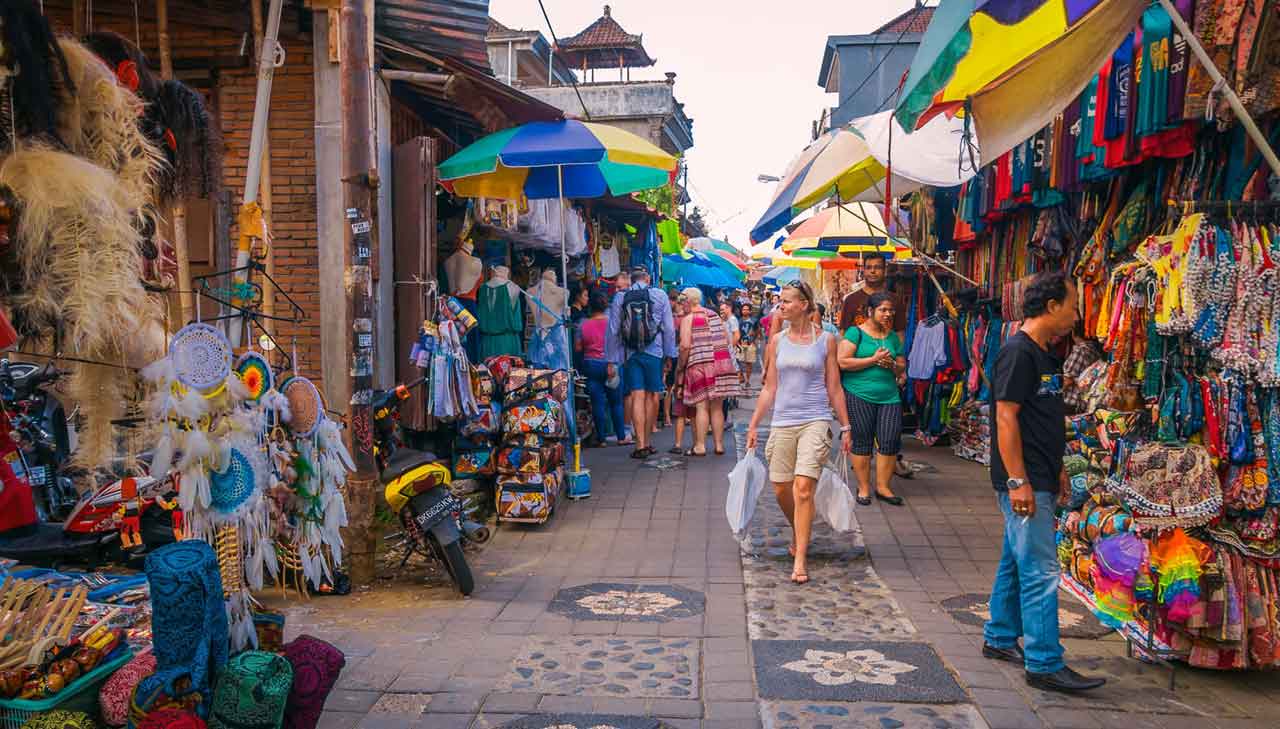 6. Ubud Art Market
When you are in Bali and if you happen to be an art lover then visiting Ubud is a must, this place has a really enchanting art market which is also called as 'Pasar Seni Ubud'  and is situated just opposite the the Puri Saren Royal Ubud Palace, you can visit this market anyday as it is open all days.You can get yourself a lot of great things from this market such as beautiful silk scarves, lightweight shirts, handmade woven bags, and a lot of other handicrafts which will make you think about Bali whenever you look at them.
7 .Kintamani and Mount Batur, Central Bali
Kintamani and Mount Batur are two really famous places to visit in Bali. While Kintamani is situated in the Karangasem Regency, it houses the mesmerising Mount Batur and  also the enchanting Caldera Lake. You can also enjoy a great time just getting to know this majestic place called Penelokan,  the meaning of whose name is 'scenic stopover'. You would also be fascinated to know that Moount Batur Volcano is still an active volcano which has erupted about 24 times since the 1800 and everytime it erupts, it gives a different look to the surroundings.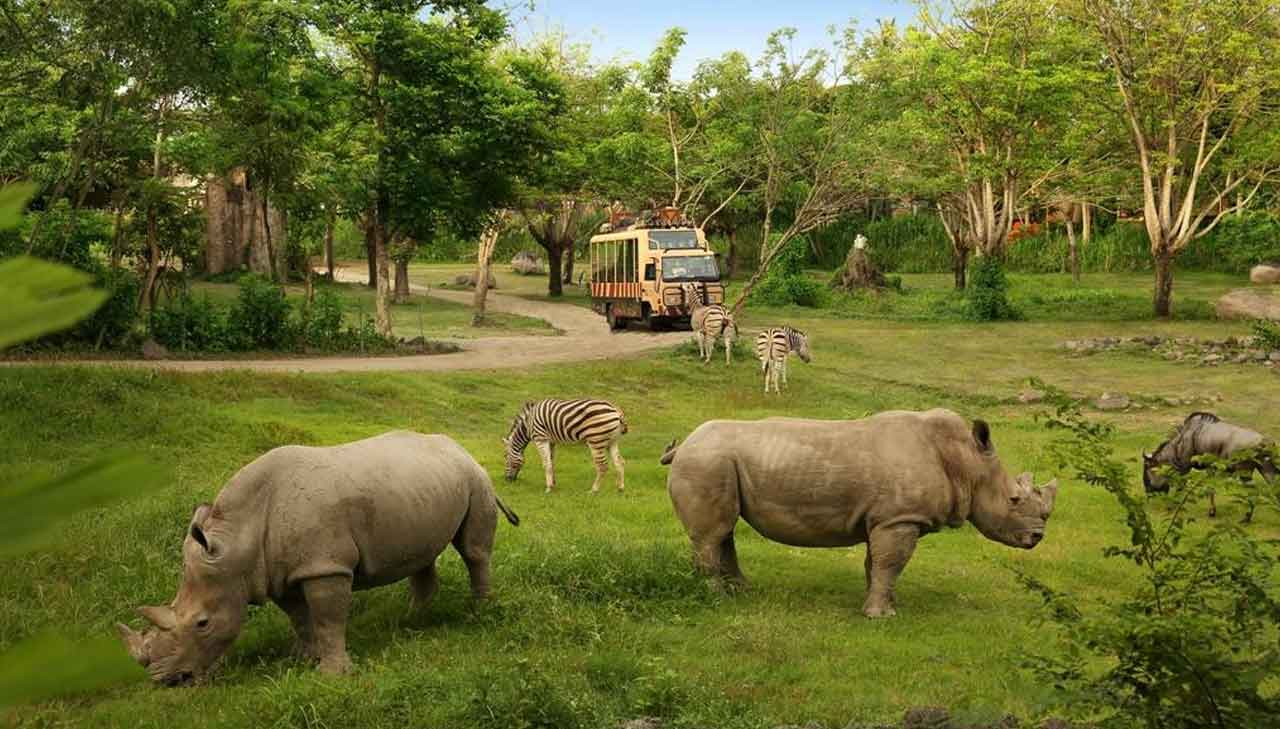 8. Bali Safari and Marine Park Gianyar
Safari & Marine Park is actually the most magnificent and also the largest animal theme park in the whole of Bali. 60 species have their habitat in this park, which gives ample amount of space for the animals to roam around and feel like they are in their natural habitat. It is being taken care of that the animals should feel more at home while being in this park. Also there are bus safaris that would take visitors on  trip towards this natural park. There are many talent shows which are being held regularly which displays he animals performing in them getting loud cheers from the audience. Also there are many aquariums in the park which displays the beautiful fishes.
 9. Jatiluwih Rice Terraces Tabanan
Jatiluwih rice terraces actually practically cover up the beautiful namesake upland village in Bali, this place is really famous for its landscapes which are very stunning and would make for a treat to your eyes. There are many majestic places in this island such as Mount Batur and Kintamani caldera. Other than that, the landscapes o this place will surely make you fall in love with this place, You can get beautiful pictures while being in this island also spending some time in this place will make you feel more connected to yourself and will surely help you out in uplifting yourself.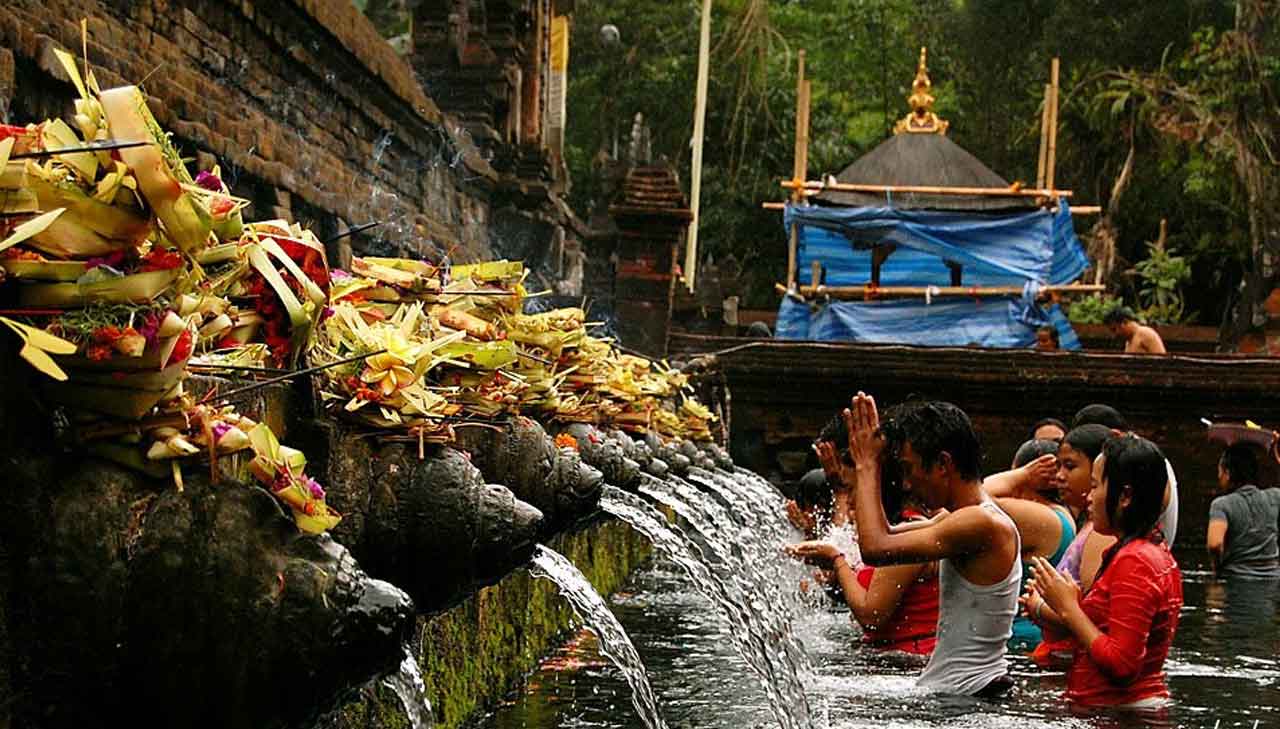 10. Goa Gajah Gianyar
Goa Gajah 'Elephant Cave' is an archaeological site which has a great historical significance, it is frequented y tourists.  This place is located on the western part of Bedulu village, it takes the tourists about an hour to reach to the courtyard of this place and enjoy the magnificent site of the  rock carvings. His place is a meditational cave in the center.
We hope knowing about Bali has excited you enough, you can book yourself a Bali Holiday Vacation Package to pamper yourself and travel to this exotic beach and make yourself familiar to its ambience.
Leave a comment