Dubai is one of the most popular places in the world that is often marked for the wonders that this place exhibits; there are many luxurious escapes that one needs to try in this exotic land which are surely one of its kind. Being blessed with some of the best artifacts, the city will not disappoint you. Dubai is also incredibly famous for its food, so if you are planning a trip to Dubai, going there without trying these lip smacking foods is surely a waste of the trip. One can gorge on the authentic combination of the best Iranian, Lebanese and Arabic food in Dubai that can truly make you crave for more.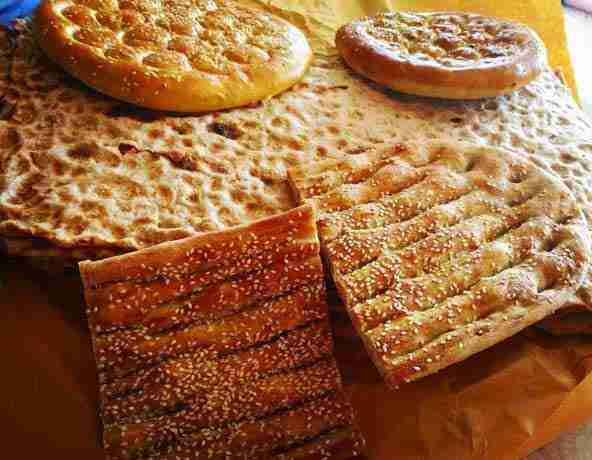 If you also happen to be a bread lover then Iranian Sangak is one of the best things to try while being in Dubai. This is one of the best Dubai cuisines to try, this dish will easily make its way into your heart making you fall in love with it, it is actually an Iranian leavened flatbread which is made out of whole wheat and happens to be served plain or sometimes in a rectangular shape. Iranian Sangak happens to be the most famous food to try in Dubai. Also, it tastes even better if you try this dish with basil and Bulgarian feta.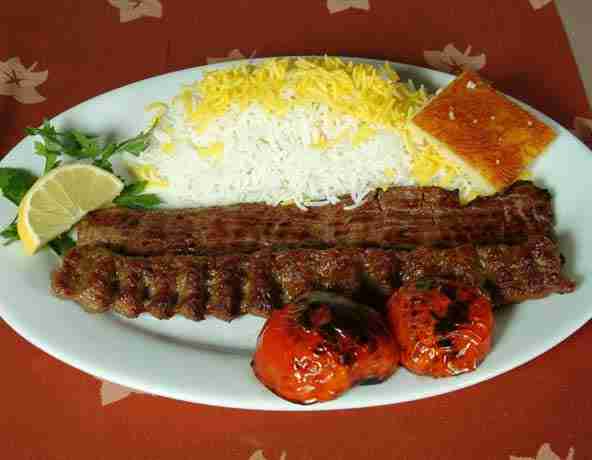 Munch on some Chelo Kebab
Another famous dish to try in Dubai, Chelo Kebab is one really aromatic chalo saffron-scented basmati rice that happens to be served with a nice dropping of butter on these yum kebabs. This dish tastes the best when it is tried after being spiked with sour zereshk berries or may be some fragrant dill.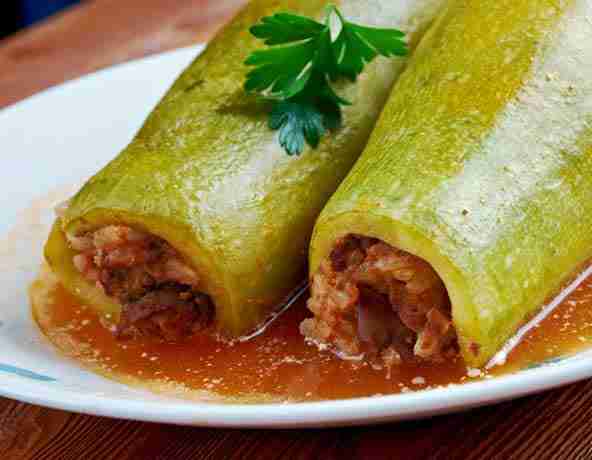 How can one not try the classic Kousa Mahshi?
It is one of the most classical dishes to try in Dubai, this dish is often tried as a main course and actually happens to be courgettes or zucchini which is stuffed with rice. It has the amazing lip-smacking taste that has made this food so popular. The best to try with this dish is the Lebanese wine.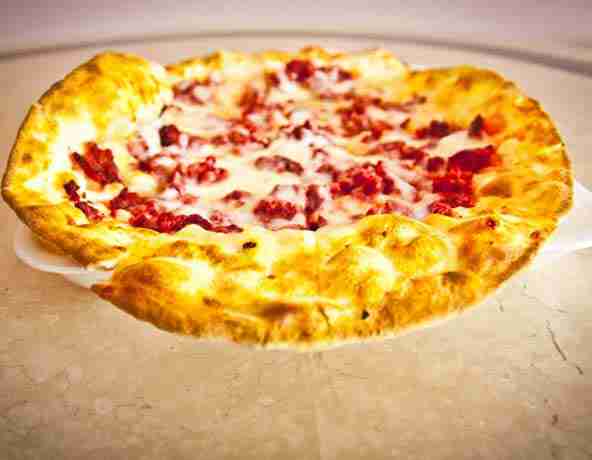 Fall in love with the lip smacking taste of Manousheh
Well, if you are also a pizza lover then Manousheh is your own little piece of heaven. It is a really delicious local pizza that you are going to fall in love with the taste of. A great tantalising feel for your taste buds, Manousheh is one amazing dish that would make your taste buds dance with joy! This dish is a great choice for an amazing breakfast. One would fall in love with the stretched dough or flatbread that has its own fillings of exotic toppings such as the salty Akkawi cheese, earthy zaatar herbs and not to mention the olive oil. The most famous variant out of all has to be the one that has creamy sour labneh, sweet jam, eggs, minced lamb etc on the top of it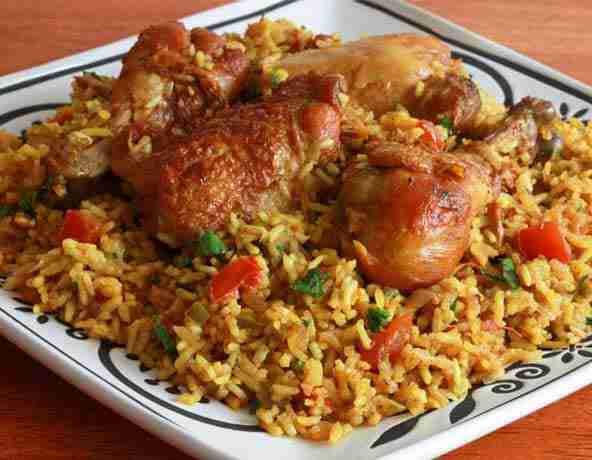 Savour the taste of Al Machboos
An intensive combination of rice, onions and meat, one can never have enough of this yum dish which is made all the more yum with spices, salt and dried lemon, this is one of the most popular foods that you can try in Dubai and you would surely appreciate the taste of it. This dish tastes the best with some great salad and yogurt raita to have the taste of it in the most traditional way possible.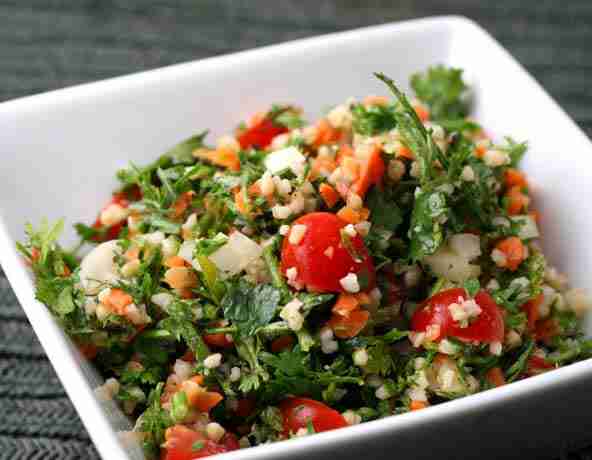 Enjoy the exotic Tabbouleh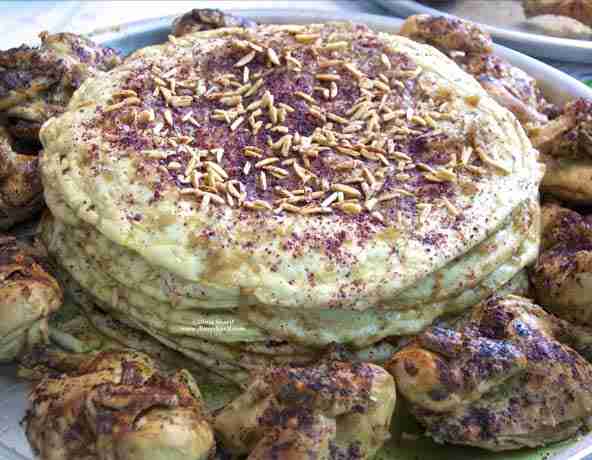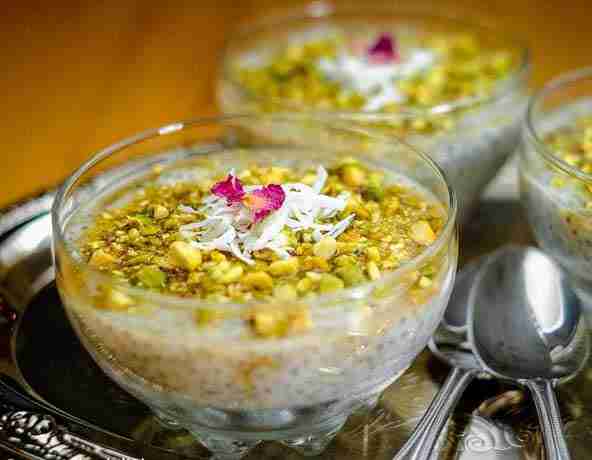 For the ones who have a sweet tooth, try Mahalabiya
Well this is a sweet dish that will make you reach an all time high with its amazing taste, being a great pudding that will make you go weak in the knees with the great sprinkle of rosewater and pistachios.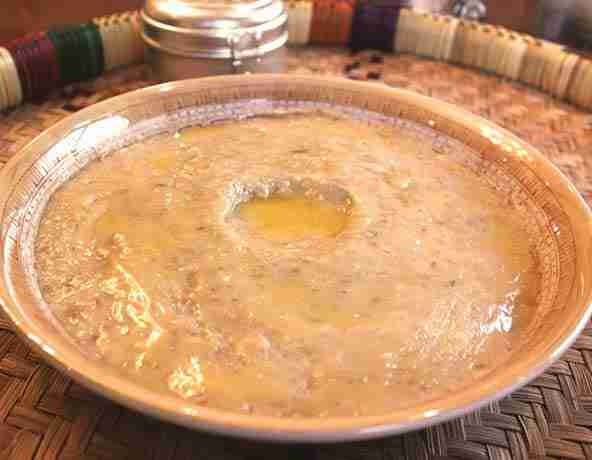 Try the yum taste of Al Harees
Well if you are a fan of wholesome dishes then Al Harees is there to fill your appetite. It is made up of wheat, meat, is baked for hours, there is a salty taste to this dish that will make your mouth water and often it is the dish that one needs to try for sure while being in Dubai. This is one of the dishes that is especially served at the time of Ramadan, Eid etc.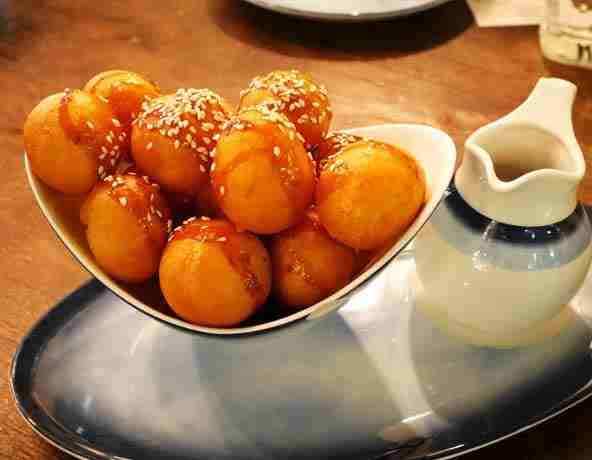 Visit during Ramadan and try some Luqaimat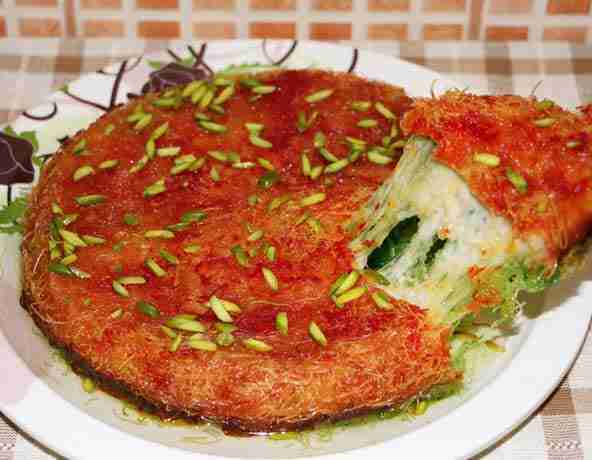 Some Knafeh could be welcomed at any time
Famous by the name of the queen of Arabic desserts, Knafeh is one of the best dishes you can try in Dubai while being on a holiday, it is actually a really delicious sticky pastry which is made up of gooey sweet cheese that simply makes you reach the seventh heaven. Along with the essence of rose-scented syrup and some of finest chopped pistachios sprinkled on the top, it is a heavenly treat to your taste buds. This is one of the best foods to try in Dubai.