Nainital is one of the most popular hill stations in the country. One would find a lot of charming and delightful places while being on a vacation in Nainital that would warm the cockles of your heart. This is one stunning place that needs to be visited at least once in a lifetime!
These are the best places that you can visit in Nainital
Naini Lake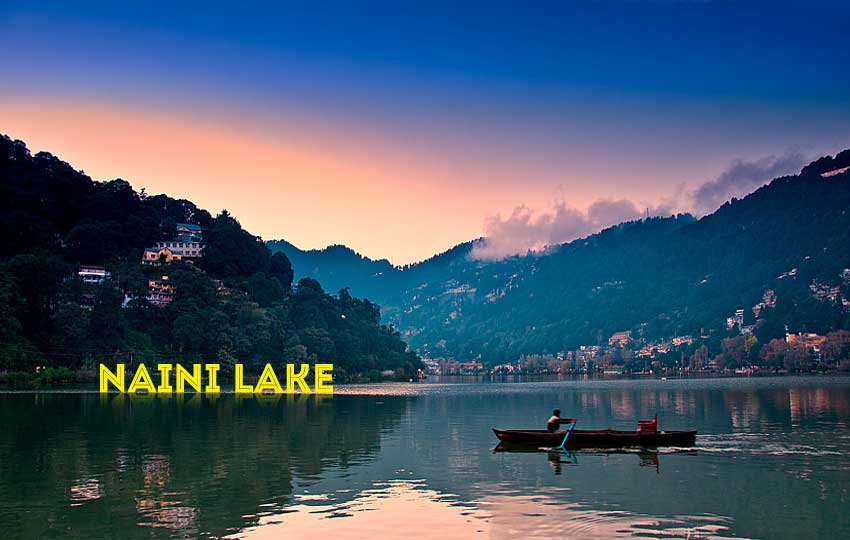 Naini lake is no doubt the most famous place to visit while being on a Nainital vacation. This is the main reason why people visit this stunning place. Find the most stunning views while visiting this pear shaped lake which is one s of its kind. Also, one can try various activities being here such as paddling, yachting, boating, etc in the lake. Also the lake view is all the more beautiful at the time of sunsets and there are seven verdant hills that enhance the beauty of Naini lake.
 Naini Peak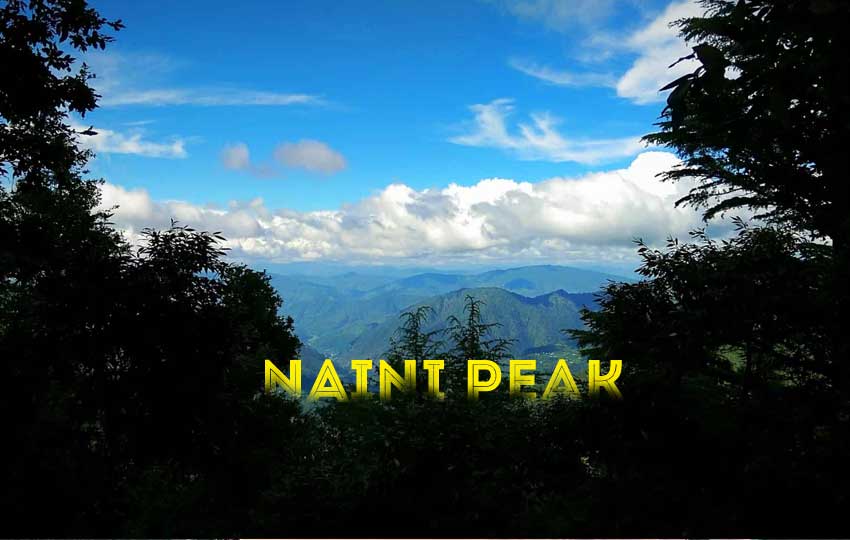 Find the best of Nainital while booking the Nainital Tour Package by making the inclusion of Naini Peak which is one of its kind place to provide you with some of the most breathtaking views to be enchanted by. Naini peak is also famous by the name of Cheena Peak or China Peak, that provides some of the best options for trekking and horse riding. One can schedule their day in the way to be there at the peak early morning and find the best views of sunrise. Also, the crowd is minimal at the time of early mornings in Nainital.
Tiffin Top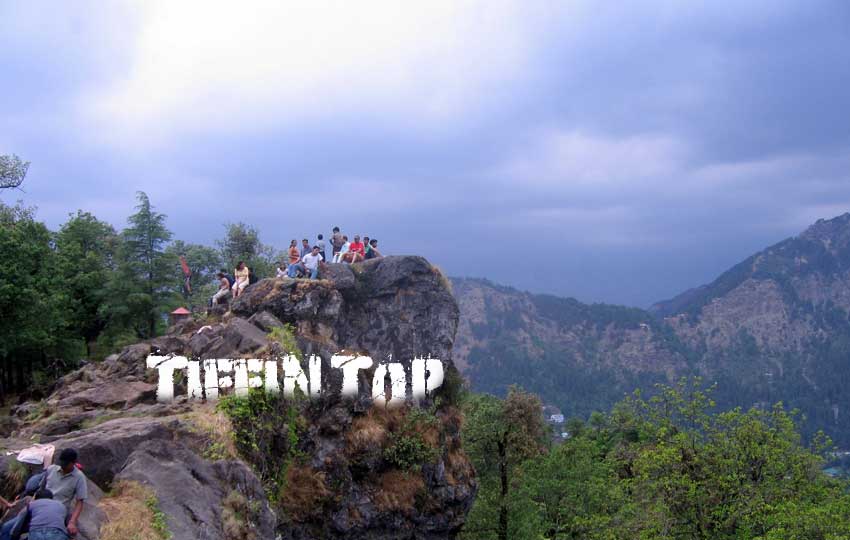 Witness the best of Nainital while being at the Tiffin top which is one of the most popular places to visit in Nainital. Tiffin Top is also famous by the name of Dorothy Seat that actually happens to be a stone work which was built to commemorate the painter Dorothy Kellet to stun you with the best views!
The Mall Road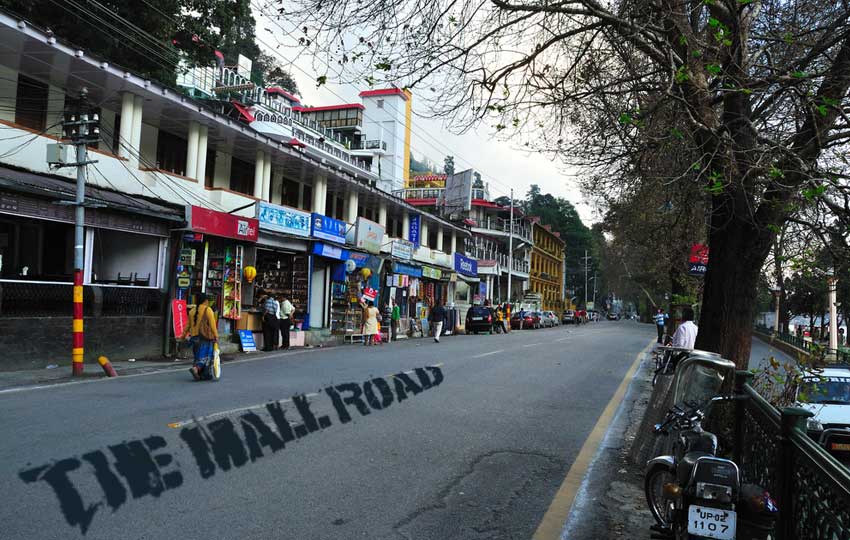 Mall Road is one of the best tourist places in Nainital for the shopaholics who love to splurge! One can find some of the best deals and bargains being here and shop till they drop from the various shopping centers and street shops! Also, find the best places to eat.
[ Read also: 10 best places to visit in Uttarakhand ]
Snow View Point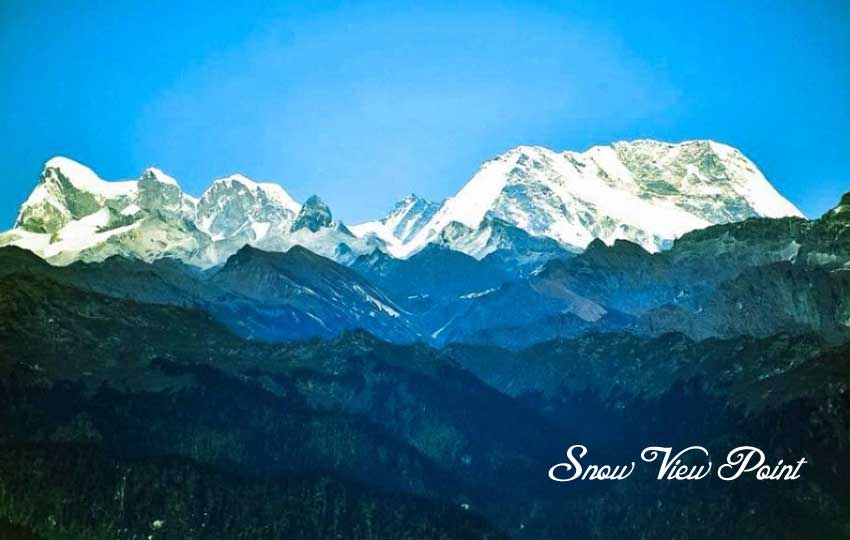 Another place with the most stunning views has to be the snow view point which is one of the best places to visit in Nainital.  Fall in love with the beautiful snow covered peaks of the gorgeous Himalayas. There are also many motor friendly roads and an aerial rope way that could be found in Nainital. Also, trekking is a popular option here with sights that your eyes would fall in love with such as Nanda Kot and Nanda Devi. Also, this place has various shops to get tea and snacks which would make you have no worry about the food options!
Nainital Zoo – Pt. Govind Ballabh Pant Zoo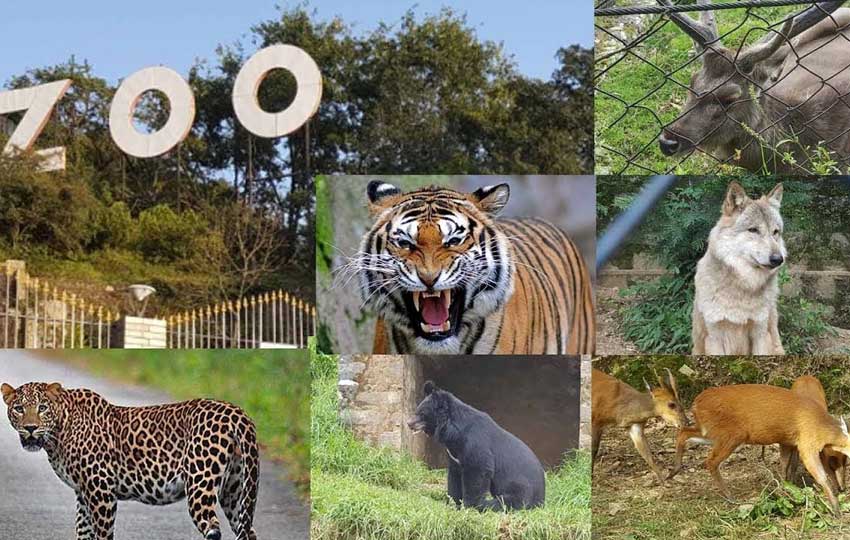 Well, for all the wildlife and nature lovers, nothing could get better than this. Meet and greet various animals being in Nainital Zoo and find many of those exotic and endangered species of animals and birds such as Barking Deer, White peacock, Palm Civet Cat, Himalayan Black Bear, Wolf, Snow Leopard, Siberian Tiger, Hill Fox, and a lot more. Nainital zoo is at the height of 2100 meters, making it an ideal spot for many birds and animals.
So, make sure to visit all these stunning places while being on a trip to Nainital  Uttarakhand and witness the best of this gorgeous place that is all set to make you yearn for more during your stay here.
[ Contact us to plan a 2 Nights 3 Days Nainital Honeymoon Package ]