Romance is the basic essence of a honeymoon, you can create some of the most magical moments while being on your honeymoon in the amazing Maldives making you fall in love with the magical Maldives. This is one place where you can make all your romantic fantasies come to life and enjoy a great time creating some wonderful honeymoon memories that will last for a lifetime. Over the last few years, Maldives has become one of the best and the top rated destinations for your honeymoon where you can actually live a honeymoon to remember.These are the best 10 Romantic Things to Do In Maldives on Your Dream Honeymoon.
Fall in love with the experience of scuba diving and snorkeling with millions of coral Reefs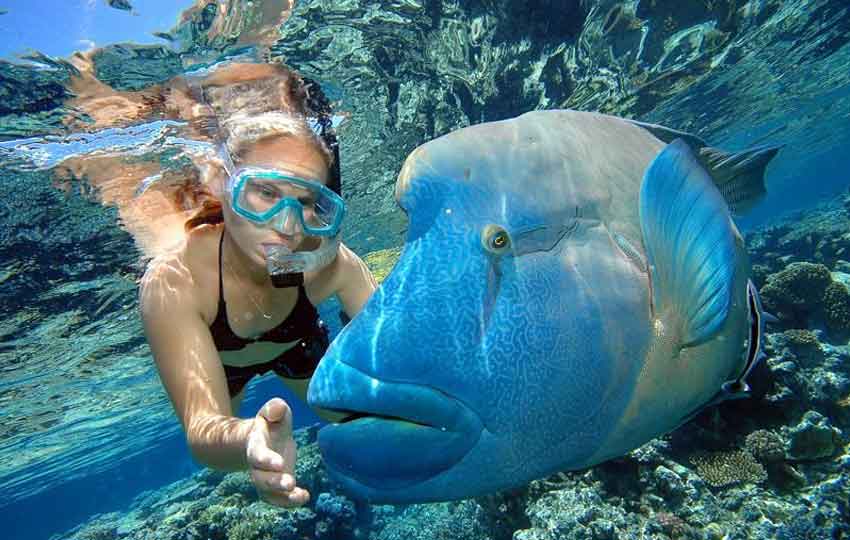 This is going to be one exciting experience for you that you will fall in love with while being in Maldives. This is going to be one crazy experience for you that will surely awaken your senses. You will surely fall in love with the beautiful gazillion reefs and azure crystal-clear waters. You can watch the beautiful colorful fish, mantas, eagle rays, turtles and dolphins while being with your partner snorkeling with the marine biologist guide making it an unforgettable experience for both of you making your honeymoon extra special. You can enjoy diving in the famous Ari Atoll and Tewa Stross and create some magic.
Have a great time exploring the islands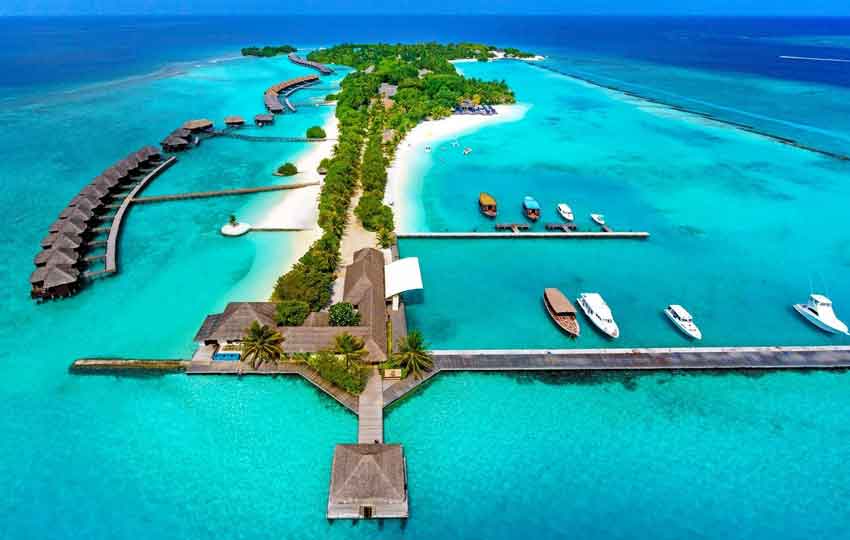 This is one great experience for you and your partner to have a great time being at the 200 immensely beautiful inhabited islands that dot Maldives. You will have a great time being at the amazing Maldives. You can also visit the capital city of Maldives named Malé that happens to be one of the most exotic places that you need to visit in Maldives for a magical honeymoon experience. You will have a great time at the 80 beautiful islands that has some of the most luxurious resorts making it a paradise for the couples to have a great leisure time with your partner in this paradise of a place. You can stay in the famous Centara Ras Fushi Resort and Spa.
How about some romantic experience of couple massages?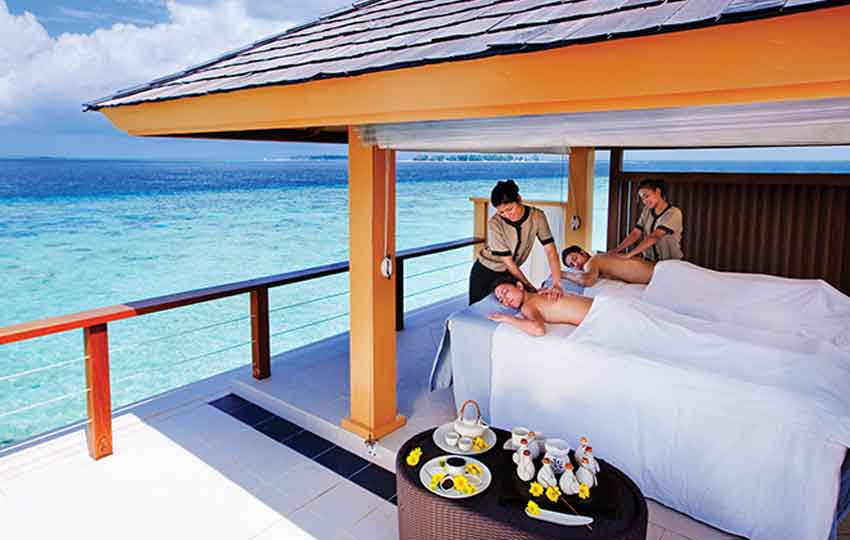 Honeymoon should be about pampering yourself and your love, after all you have come straight out of all of that stress related to your wedding making all those plans. You would enjoy getting some great couple massages with your partner that will bring you closer than ever.  This experience will relax you and soothe you making you fall in love with each other and this honeymoon experience all over again. You can explore the famous spas such as six senses Laamu or One and Only Reethi Rah and get some amazing virgin coconut oil spread over you while you enjoy some great relaxation while being on your honeymoon.
How about sleeping underwater with your love?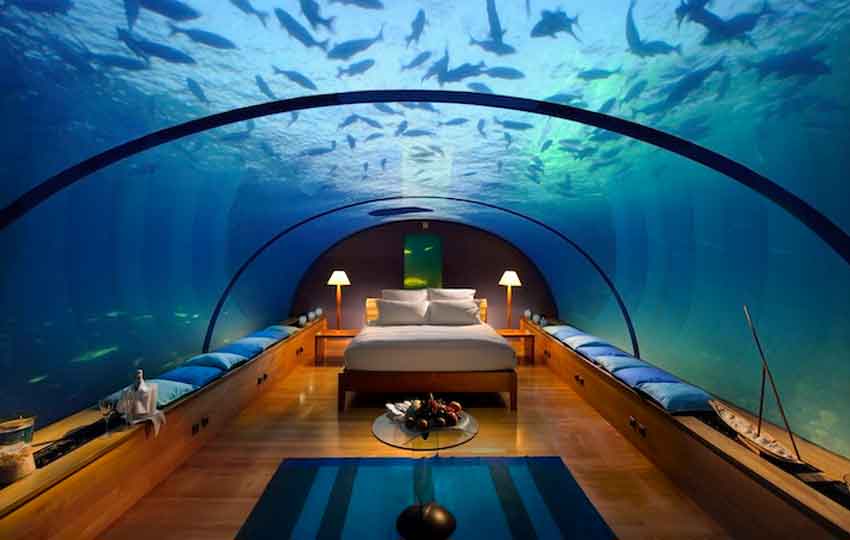 You can create some of the most romantic moments being with your partner in Maldives, one of them can surely be a romantic date with your partner while you are both underwater. You must visit the great 'The Ithaa underwater aquarium restaurant and also the Maldives Rangali Islands resort that happens to be one of the best places to visit in Maldives for honeymoon. This hotel changes from being a restaurant space to a romantic bedroom where you will get to experience sleeping with your partner underwater and you will also be served with champagne as well as some lip smacking breakfast in the morning. Well, can anything ever be better than this? We guess, not!
Unleash your childhood fantasies by enjoying a submarine ride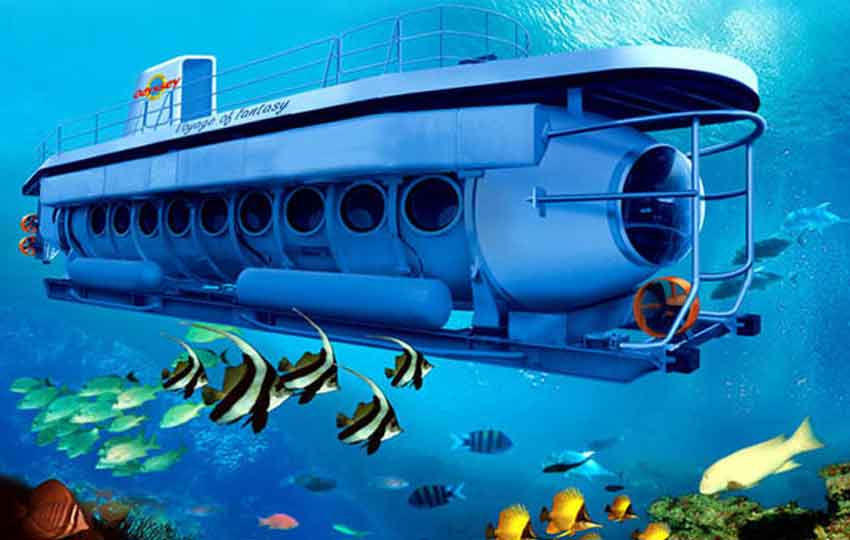 You can enjoy some great time being ids again while being on your honeymoon, every kid has dreamt of being in a submarine at least once in their childhood, why not fulfill this dream when you are all grown up? Well, you will enjoy this experience of exploring the ocean in an amazing submarine ride having some great time with your partner.  Many honeymooners book the famous Whale Submarine off Malé and enjoy the scenic views inside the ocean that they intend to remember forever starting from shipwrecks to sharks. This is surely one experience that will get you closer.
Indulge in a hiking experience and travel to history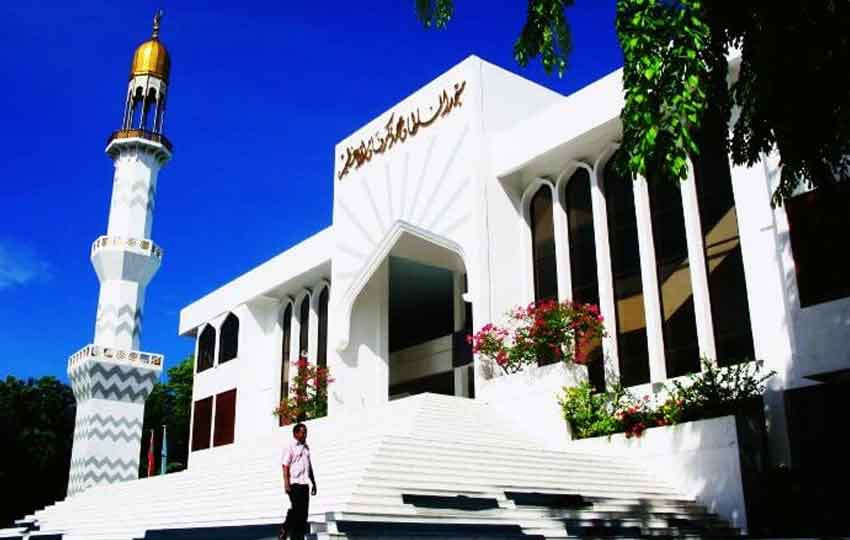 This is for the couple who believe in #NerdCoupleGoals, you will enjoy some great time enjoying some great places in Maldives that will let you know a lot about the rich history of Maldives, you can visit the great National Museum of Maldives with your love. Also you can actually live like the royalty of this place by visiting the beautiful minarets and tombs of the Friday Mosque and enjoy some stunning views of the grand pre-World War I palace, which is also the home to many presidential offices in this time. You can also do it for fun even if you are not much a fan of history.
Must Read: Pay a holy visit to the Malé Friday Mosque in Maldives
Give a treat to your senses being at the Glow in the dark beach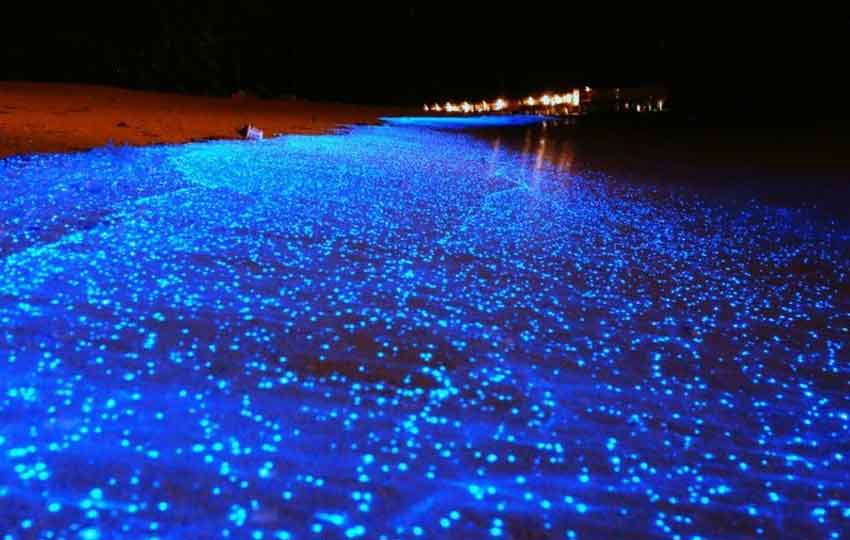 This is going to be one crazy adventure that you simply shouldn't miss out on. You would enjoy taking your love at the famous Bioluminescent beach in Maldives that will give you and your partner some amazing moments to cherish and remember for a long time. You will enjoy a great walk with your partner being at the sea where the beach is all glowy and shiny, it is going to be a great idea to propose to your partner once more or confess your love in such a beautiful setup. You will also enjoy having a great walk along the sea of stars with your partner hand in hand and invoking some romance.
Enjoy rowing luxuriously with your partner while being in a private boat
Your honeymoon to Maldives is one time that you should leave no stones unturned to make magical, you must include all the beautiful things in your honeymoon package to invoke romance. Well, being in a private boat is one amazing experience that you must not miss out on while being in Maldives as it is one of the best things to do in Maldives. You will enjoy your amazing stay being at the great Gili Lankanfushi resort which is a fascinating place in the North Malé atoll. Being with your partner in the private boat will give you some beautiful memories that you would not want to forget ever!
Enjoy some luxury being in the great safari boats, also known as 'Floating Luxury'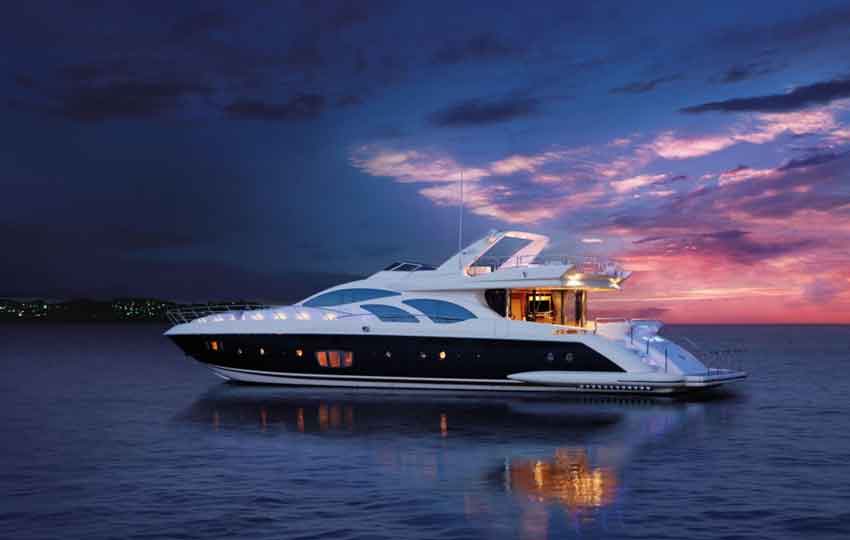 If you are planning a honeymoon in Maldives, then Safari boats is one such experience that you simply cannot miss out on. These boats are also called as "floating luxury" in Maldives. You would surely enhance your honeymoon experience by being in these floating boats in Maldives and creating some fun and magical moments with your partner. You will have a great time being at the amazing floating luxury or the safari boats. You will easily be enchanted by this experience of exploring the beautiful little deserted islands and having some private time being there and also enjoying some great time with the shoreline. Also this experience brings with itself a great and unforgettable experience of dining under the stars while the waves do splash water at you. This is one experience that you simply need to add in your Maldives Honeymoon Packages.
Have some crazy time at Honeymoon Fishing and create your own magical moments while Sunset Cruising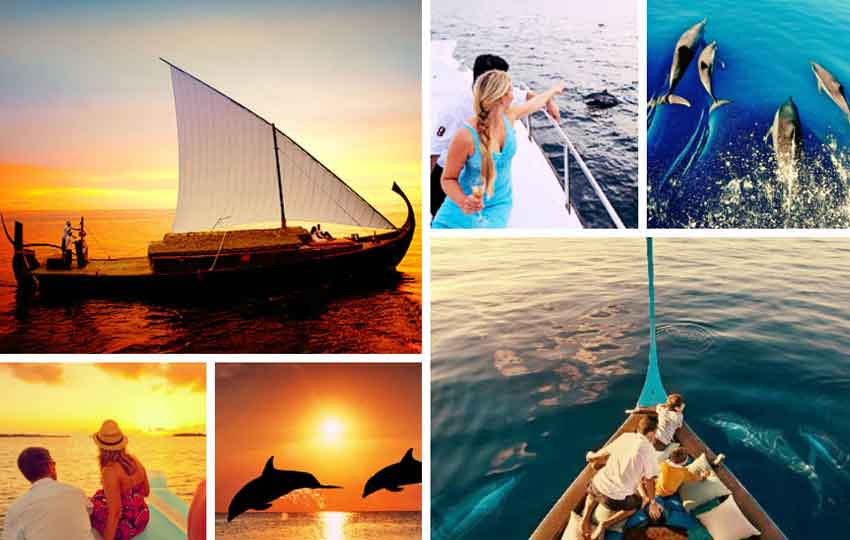 Though it is one crazy adventure to be in Maldives but one of the most amazing things to do in Maldives while you are on your honeymoon in this exotic place is to enjoy the fascinating sunsets, which is no less than a magical experience with your partner by your side and hand in hand with him or her and enjoying these fascinating views on the beach creating some great memories for a lifetime.
You can enjoy the mesmerizing sunsets at the famous Alila Villa Hadahaa, Anantara Kihavah Maldives and Dhigghiri Sunset point. Also you would enjoy being in a boat you're your partner and also indulging in some fishing for fun and make it your own Bollywood tale of romance. This is a great activity to do with your partner in Maldives. It is going to be one crazy experience for both of you invoking some great romantic moments to fall in love with each other all over again. You can enjoy some best fishing experiences being at the great Madoogali Island Resort , Kuredu and also, Meemu atoll. These are the most fun and beautiful things to try in Maldives.