Mauritius is a heavenly retreat that needs to be visited with your family, one can try a lot of wonderful things being here in this wonderland that will totally stay fresh in their memories for years to come by on Mauritius tour packages from Pune !
Best places to visit in Mauritius
Black River Gorges National Park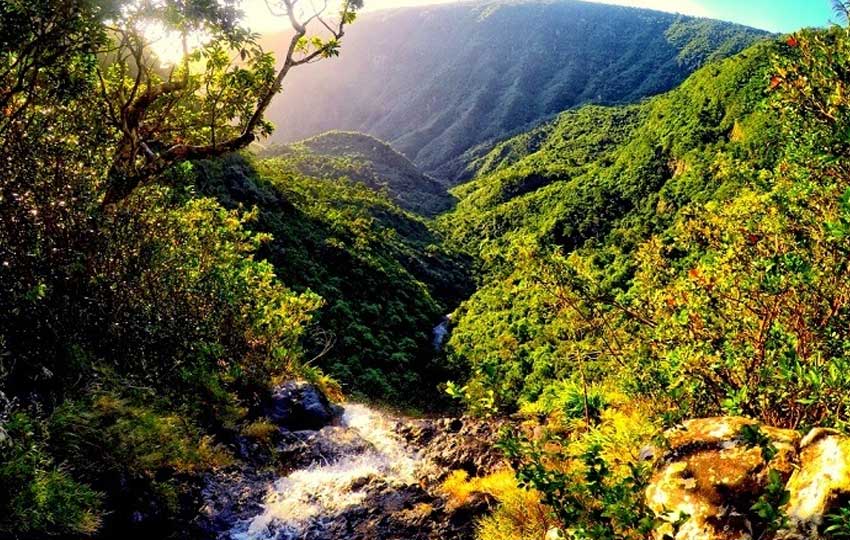 This place is undoubtedly one of the most stunning natural treasures of Mauritius. With some majestic views of hilly rain forests and the striking gorges, Black River Gorges National Park is a host to a variety of flora and fauna. You will spot many endangered species of birds too which have their natural habitat in this national park. The place is famous for hiking and sightseeing as one of the most breathtaking destinations of Mauritius.
This National park can be easily visited on a day trip in Mauritius and one can witness some of the as you witness the best of flora and fauna here. Find the best of singing birds as well as the cascading rivers as you get closer to the nature being here in this national park.
Riviere des Galets Beach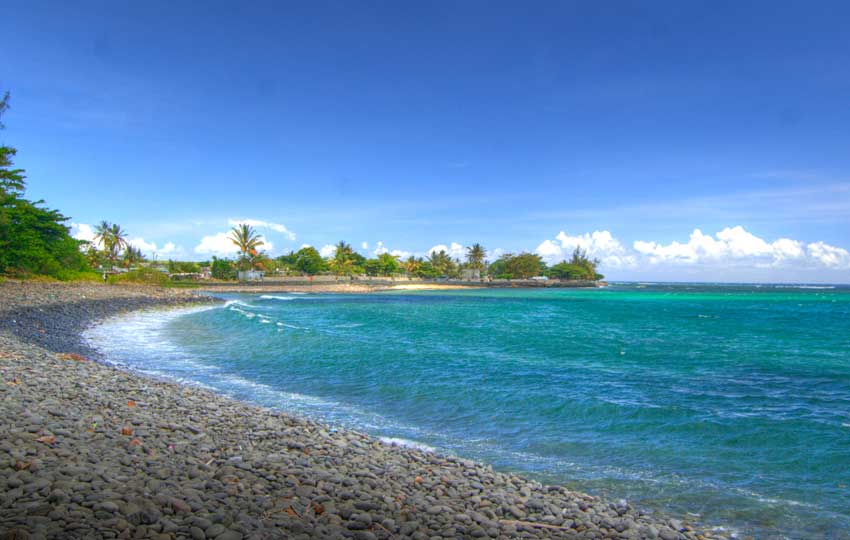 This is going to be a perfect spot to visit with your family as you witness the breeze creating some fantastic ambience as you smell the sea and have a good time with your family in this beach. This beach is covered with many small pebbles and is a popular tourist attraction in Mauritius. Find the best of the gorgeous landscapes being here.
Get to enjoy the best views of the ocean as you enjoy the waves here enjoying with your family in this most beautiful setups ever!
Le Morne Brabant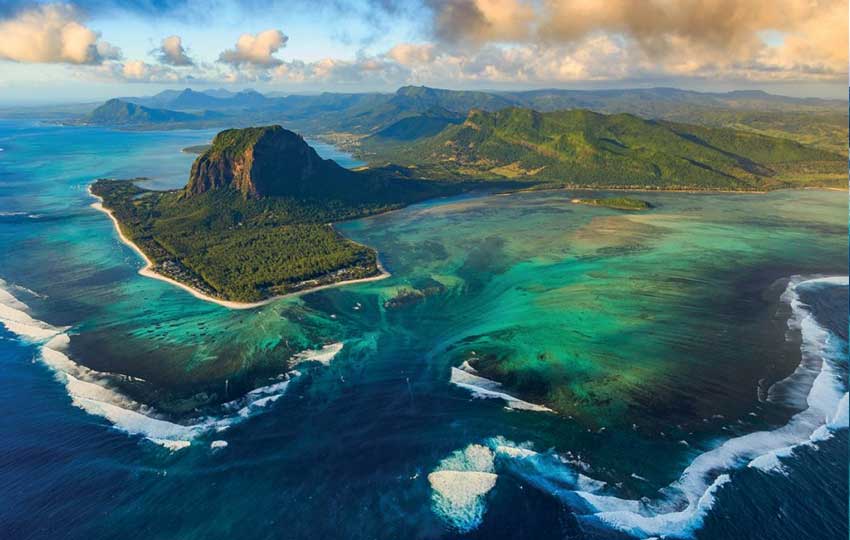 Based in the southwest coast of Mauritius, one can simply not get enough of the stunning Le Morne Brabant that finally cuts into the Indian Ocean. This mountain was once used by slaves as their shelter after running away. Then, it became an important symbol to promote the ideals of freedom and equality. It is an important symbol in abolishment of slaveryon Mauritius holiday package all inclusive.
Other than that, this place also offers you some gorgeous views as you would totally feel like living in a wallpaper after visiting here. A UNESCO World Heritage site, this one is covered with plants and is a famous destination for hiking adventures.
Flic En Flac Casino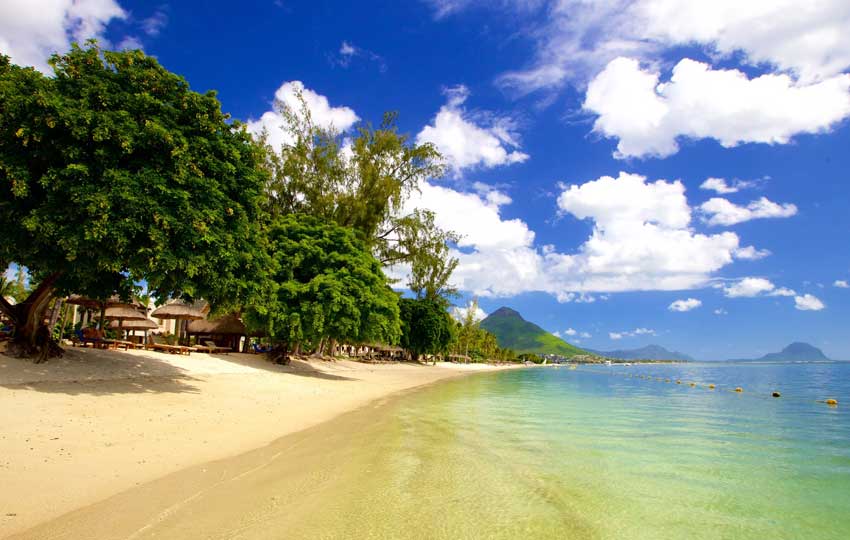 A fun place to visit on your Mauritius tour package from Hyderabad would be Flic En Flac Casino. It is surely going to be a lot of entertainment trying to test your luck. However we would recommend you to try this just for fun and don't get any greed involved. This place is always filled with tourists and one can see people playing various games here. Other than that, one can also enjoy some beautiful views of the beach while you are here.
Exil Waterfalls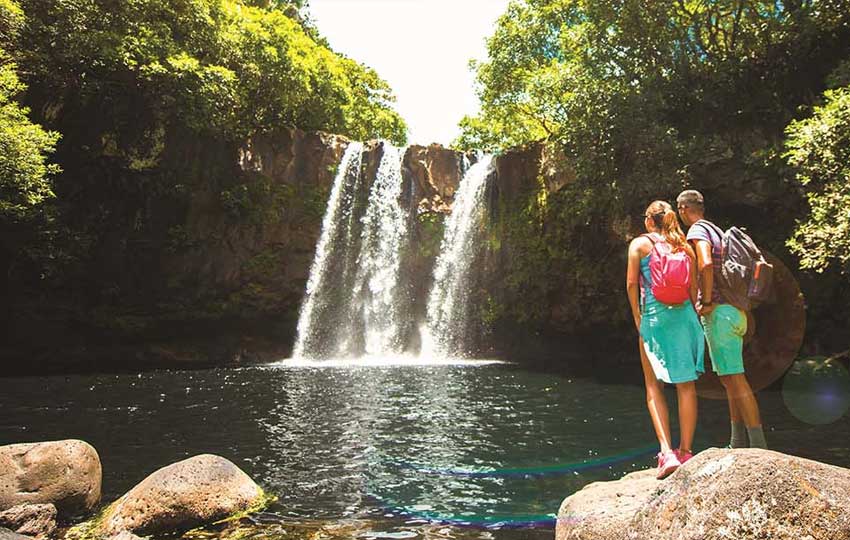 Being on the outskirts of the untouched Combo forest, this waterfall named Exit Waterfalls happens to be an ultimate place to visit in Mauritius for activities. One can try various adventures being here such as jumping, abseiling, swimming etc.
One can enjoy some of the most splendid views from here and enjoy some of the best views of the tropical forests. Also if you get lucky, you can spot various wild animals here.
Trou Aux Cerfs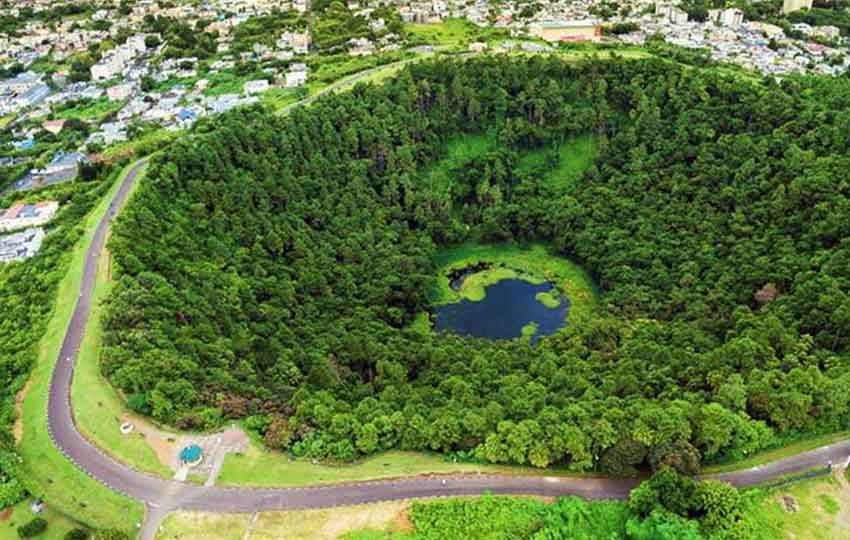 Well, a trip to Mauritius is surely incomplete without visiting the famous Trou Aux Cerfs. Since, this one happens to be a dormant volcanic crater that is in the green heart of Curepipe. It is said that this volcano has remained dormant for centuries and millenniums but it is believed by the Scientists that this volcano can get active again! This is one of the best places to visit in Mauritius with kids. Other than that, get some splendid views from here. One would also spot many morning walkers and joggers who would want to start their days with not just a great workout but also some beautiful views in the lap of nature.
Chamarel Waterfalls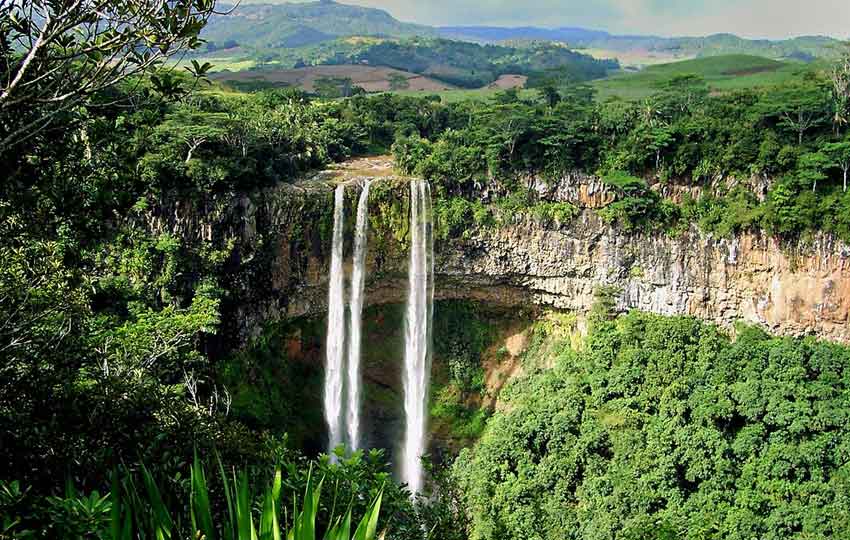 You would be totally fascinated to witness this highest waterfalls of Mauritius, Chameral waterfalls is a must visit place in Mauritius. One totally needs to visit to have a good time in this land of multiple facets named Mauritius . Enjoy the fascinating views being here in this famous waterfall of Mauritius that is based in the village of Chamarel. Find the seven coloured earth and gorges here. Chamarel waterfalls is actually formed by the waters of three different streams from the famous River Saint Denis, Cascade Chamarel as well as La Crete.
Enjoy the splendid views as you witness the water against the beautiful backdrop of green forests as well as mountains. Also, there are many wild monkeys that can be spotted here. So make sure that all your belongings are clasped tightly by you to keep them safe.
Blue Penny Museum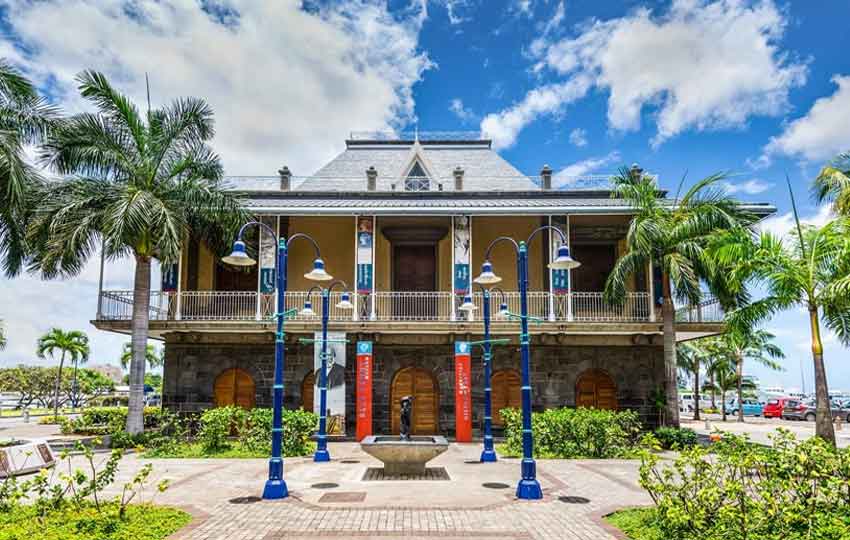 The best way to know about a place is to visit its museum as you get to know the best of history, art and culture of a place through the museums of that place. Visit the famous Blue Penny museum as you visit Mauritius. One can find the exhibit of rare two issues of the famous 'Post Office' stamp that dates back to 1847 that is a major love for the philatelists. Other than that, there are the exhibits of the paintings, stamps, old marine maps, sculptures, engravings, old documents etc.
Le Pouce Mountain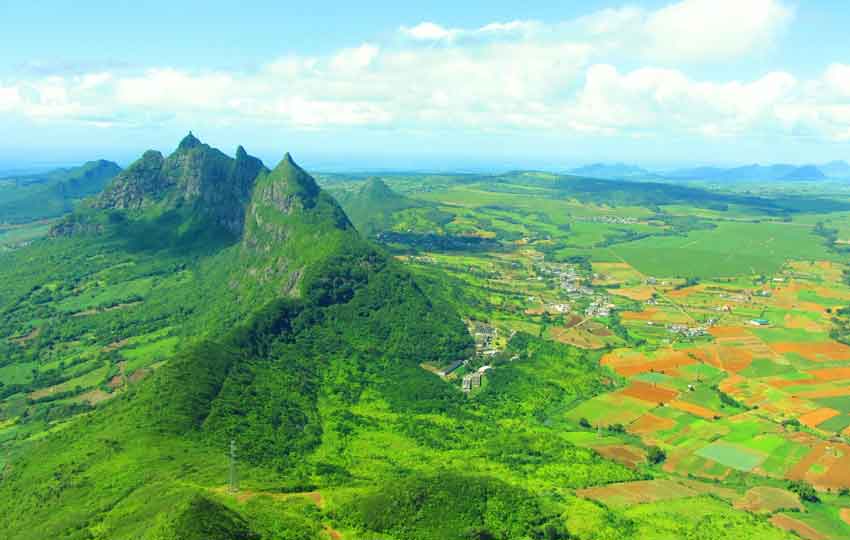 Le Pouce Mountain is famous for the thumb shaped peak that one can view from the famous Port Louis which is the capital of Mauritius. Le Pouce Mountain is actually formed from the volcanic eruptions that have happened in the Mascarene Islands. One can try some great hiking activities being on Mauritius trip for family on this mountain. Charles Darwin is the first man who has climbed this mountain. From the top of this mountain one can enjoy the most splendid views of the entire Mauritius. Just hire a guide and climb this mountain to get the best view of a lifetime.
Ganga Talao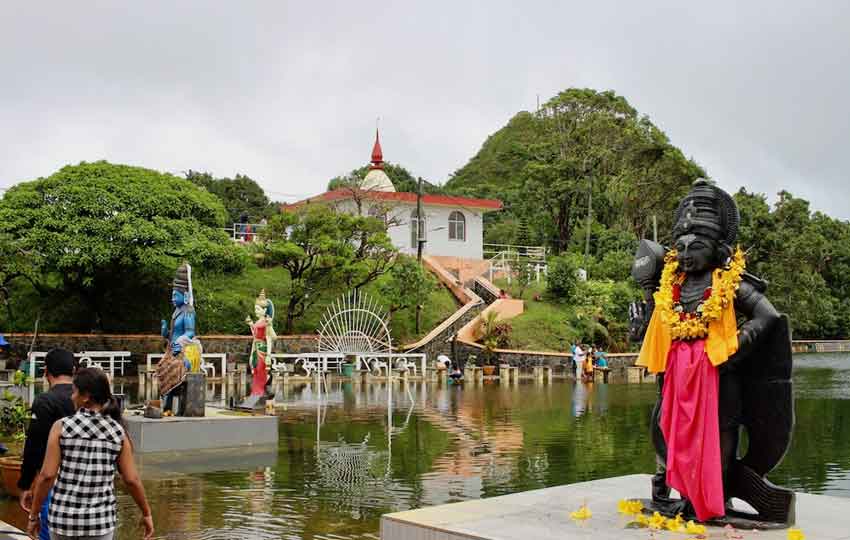 Well, your Mauritius trip cannot be completed without dwelling on a holy experience on Grand Bassin. It is one of the most revered hindu site in Mauritius that is one of the Free places to visit in Mauritius. Also known by the name of Ganga Talao, this one is said to have waters of the Holy Ganges. One would find several hindu temples near the lake of deities like Lord Shiva, Durga, Hanuman etc. The main festival that is celebrated here is Maha Shivratri.
Eureka Creole House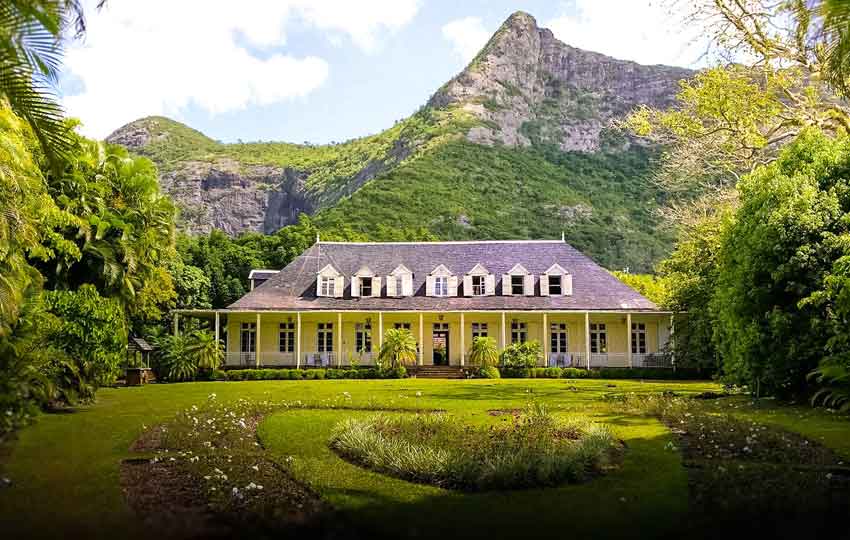 One can actually get to know the colonial past of Mauritius by visiting the unique Eureka Creole House which is in the river of Moka. This one happens to be the biggest houses on the island, once upon a time in the nineteenth century; this place was occupied by British and French aristocrats. One would find the rooms in the house that are filled with antiquities. Now, this place is one of the main museums of Mauritius and has beautiful green lawns. As well as waterfall that adds to its beauty, other than that, this place provides a fun learning experience about Mauritius.
So, these are some of the best places that one needs to visit on a family trip. Mauritius that will not only guarantee some beautiful time with your family. But will also help you create some magical moments that will last you for a lifetime. Book to Customized Mauritius tour packages.