Darjeeling can be a great option of a place to spend your honeymoon in. This place is really exciting and holds a lot of tourist attractions that makes it so special. It has the perfect aura to make your honeymoon experience memorable. You can search for Cheap Darjeeling honeymoon packages from Delhi.
Here is the list of places you just cannot miss while being on a Honeymoon trip to Darjeeling.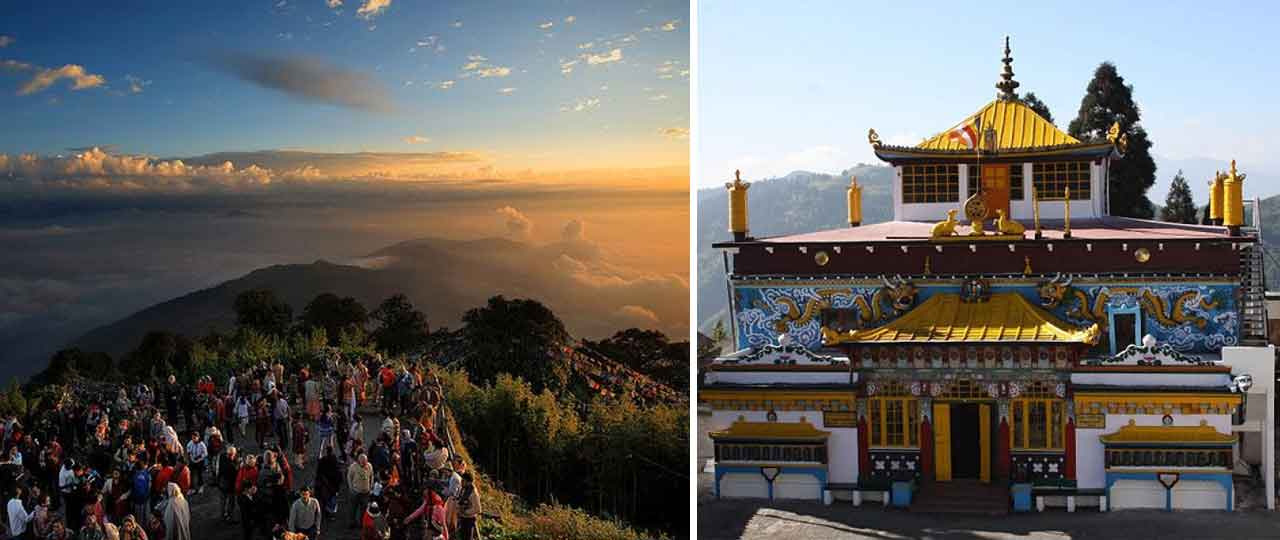 Tiger Hills and Ghoom Monastery
Tiger hills is a really famous place in Kanchenjunga, this place holds a lot of adventures that one must try while being here. The beauty of this place is spellbinding and it is one of the most famous places in Darjeeling that attracts a lot of tourists from all over the world to Darjeeling. You will surely fall in love with the beauty of this place.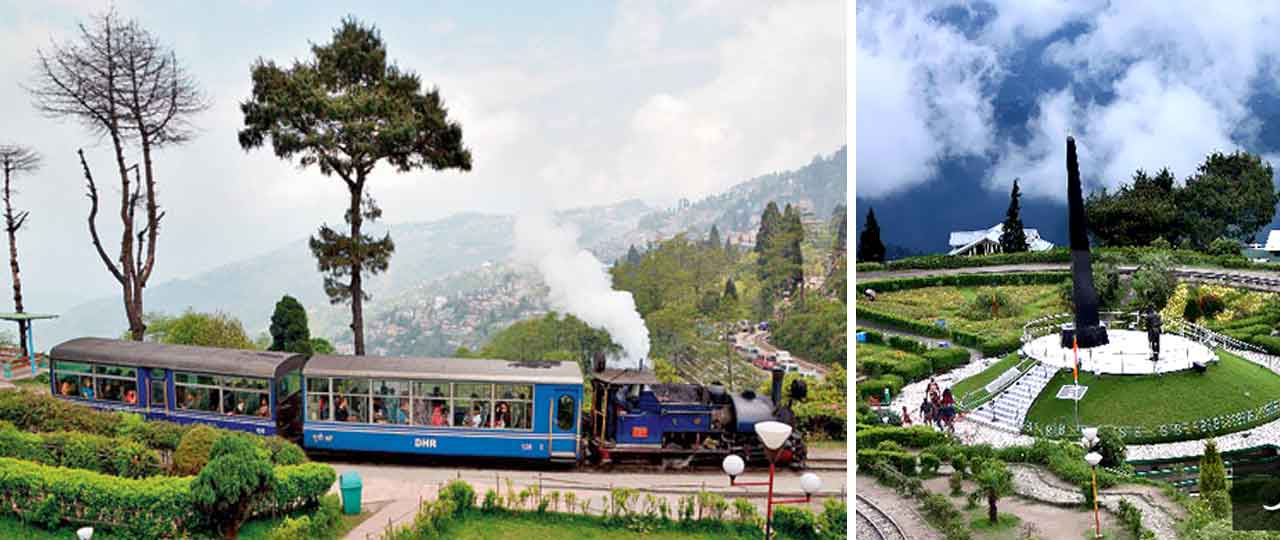 Batasia Loop and War Memorial in Toy-Train
You will surely enjoy a joyride in the toy train of Darjeeling  with you love You will also fall in love with the view of mountains, jungles and the garden around. There is a lot of natural beauty that you can feast your eyes on and enjoy while touring Darjeeling in a toy train.
Book Online Darjeeling Gangtok Tour Packages
Senchal Lake
Senchal Lake is really famous place in Darjeeling which is exceptionally beautiful, you will surely fall in love with the view here and this is gaining popularity by being a great tourist attraction in Darjeeling, you can enjoy a small picnic here or visit the famous club house and 9 golf-courses during your visit to Darjeeling.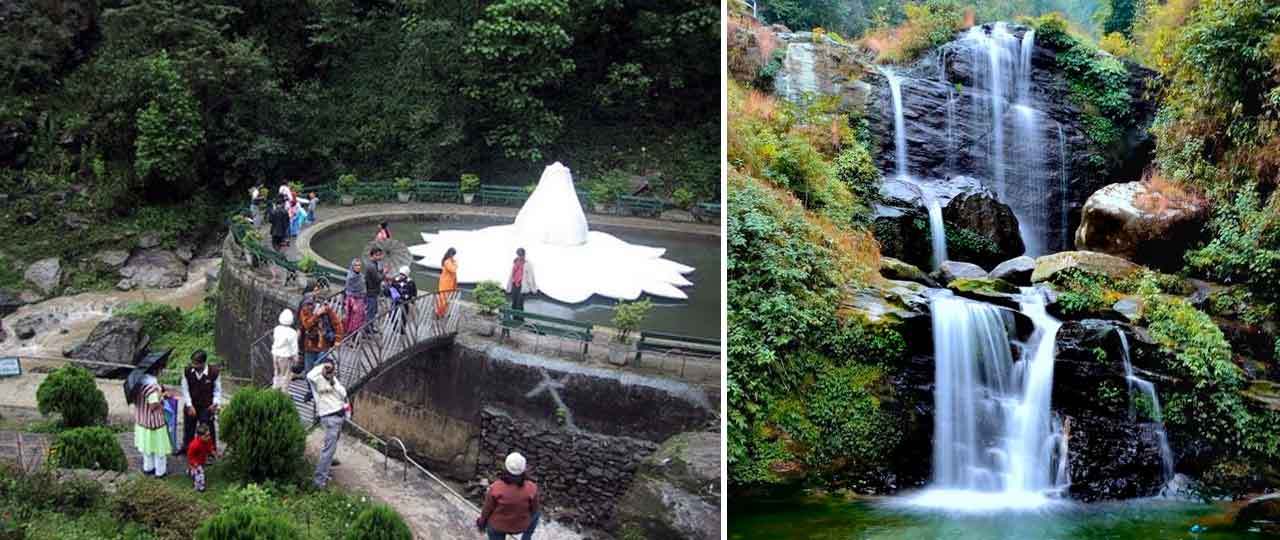 Chunnu Summer Falls and Rock Garden
You would surely enjoy your time being in the summer falls which is mere ten km away from Darjeeling approximately 10 km away from Darjeeling, these falls are known by the name of Chunnu Summer Falls. You will witness the magnificent sight of water flowing down from the rocky slopes and people also love strolling in the garden near the falls which is called the Rock garden which is a great way of spending tie with your life.
Book Online Darjeeling Gangtok Tour Packages from Mumbai  on Discount Rates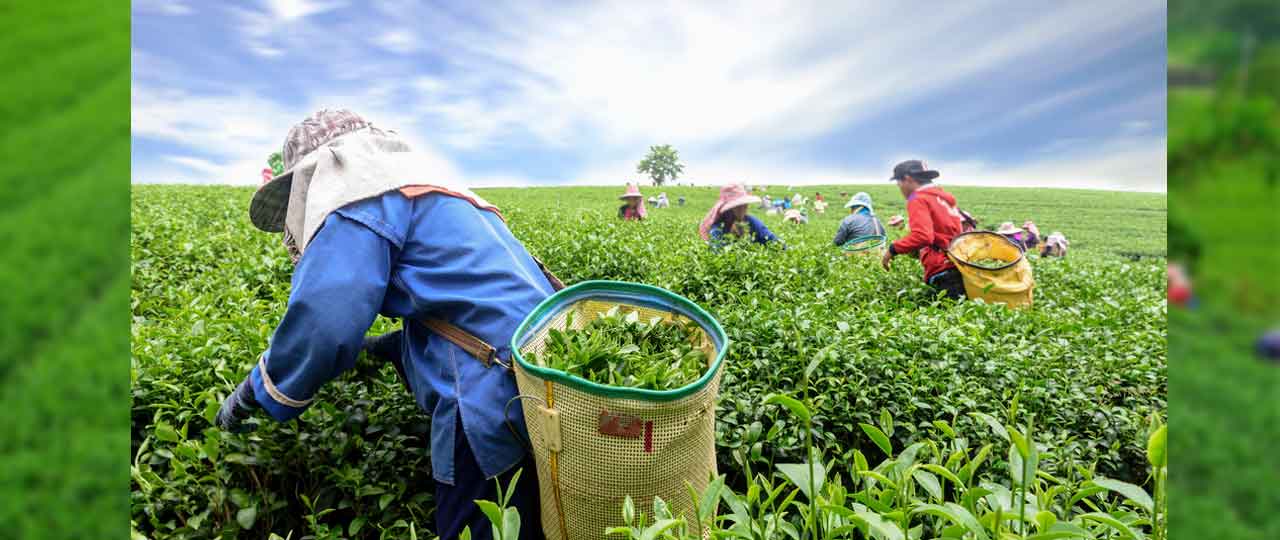 Happy Valley Tea-Garden
This tea-garden is really famous in Darjeeling and this area actually covers a wide area of 437 acres. You will enjoy being here at this place with your partner and would surely have a great time marveling at the beautiful landscapes of this place. You can go for some nice strolls with the love of your life and live your honeymoon fantasies by witnessing the beautiful sunset in the backdrop while romancing the walk in the tea garden. You can even learn the process of making tea while being in the tea gardens.
Thus, these are the great places that you can visit in Darjeeling while being on your honeymoon and have the honeymoon experience that you will remember for a lifetime.  You can surely book yourself a package for Holiday in Gangtok and Darjeeling and get the best deals to have a fabulous honeymoon experience with sharp Holidays.
Leave a comment