Rajasthan is one amazing site that promises a lot of fun and adventure, this is one of the most royal places that one can ever find offering the best of everything. This place will let you taste the most authentic foods, the gorgeous sites, the enchanting heritage, the vibrant culture and a lot more that will truly add up more charm to your honeymoon in Rajasthan.
Best Adventures to Try In Rajasthan
Try the adventures of Zip lining with your love!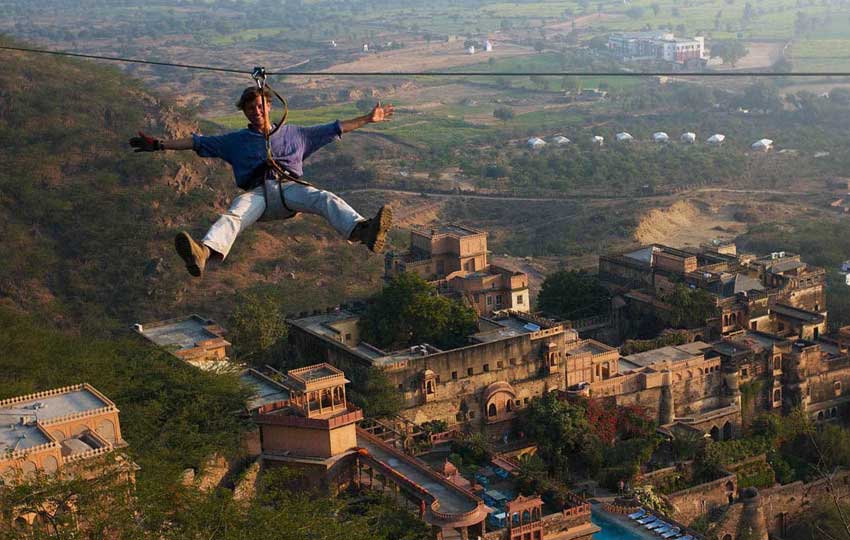 This is one of the craziest yet awesome adventures that one can sign up for! The thrill and adventure to try ziplining with your love from one cliff to another is totally something else. Zip lining is also known by the name of Flying Fox. One would fall in love with this experience in Rajasthan as it will provide some of the most ethereal view of the forts. One can try this exciting activity of zip lining from Neemrana Fort as well as Mehrangarh fort on a romantic Rajasthan tour packages. Fall in love with the most gorgeous views, this is one of the most enchanting things to try being in Rajasthan.
[ Must Read : Best forts you cannot miss out on while being in Rajasthan ]
Enjoy a wildlife Safari with the love of your life by your side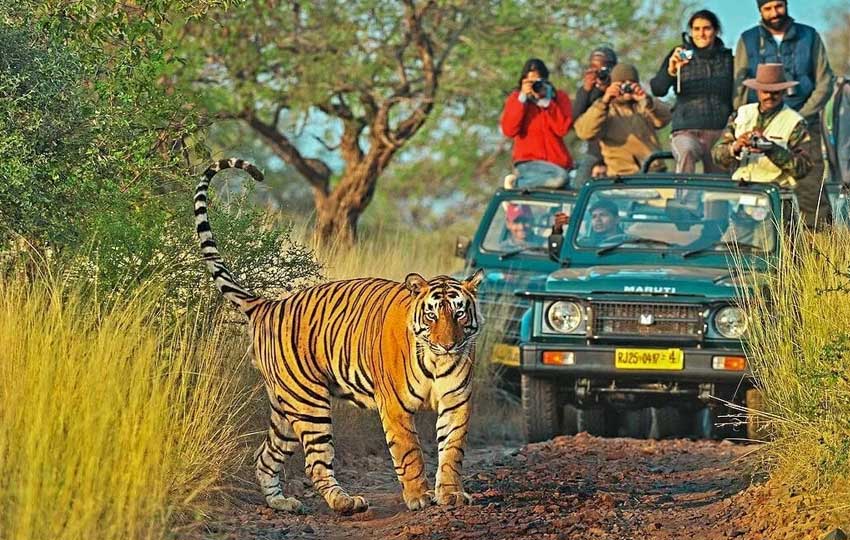 Rajasthan is one of the most exciting places that one can ever think of. Being the home to the most enchanting wildlife as well as the bird sanctuaries, this one is a sheer delight that one can never have enough of on Rajasthan honeymoon tour packages from Mumbai. The best places to try wildlife safari being in Rajasthan happen to be Sariska Tiger Reserve, Keoladeo National Park, Ranthambore National Park, Bharatpur Bird Sanctuary etc that will make both of you get closer to nature and experience the best of wildlife as you enjoy honeymooning in Rajasthan. Meet and greet various animals being on a wildlife safari such as elephants, tigers, bears, boars, several species of birds as well as many more animals being on a wildlife safari.
Fall in love with the experience of Hot-air ballooning in Rajasthan as you soar high up in the sky with your love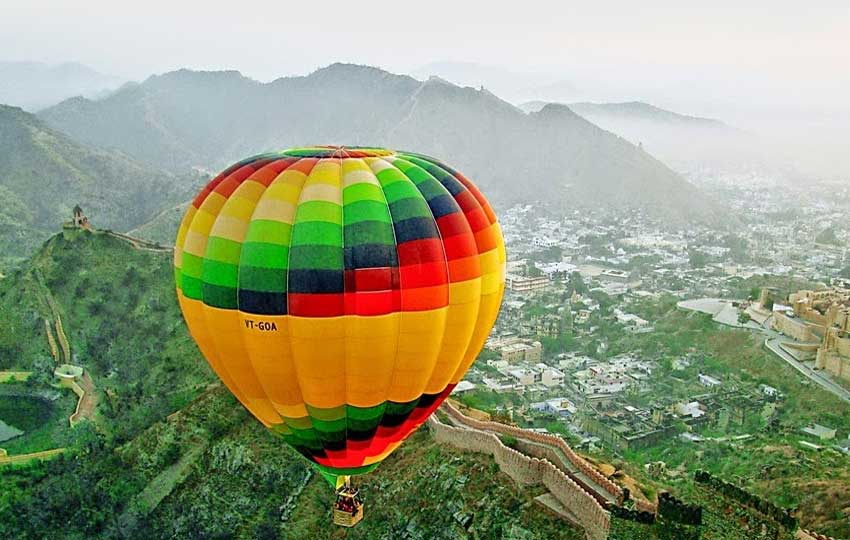 We would totally recommend this exciting adventure that can also be termed as the most romantic one while you enjoy a honeymoon in Rajasthan. This experience can be easily counted as one of the most romantic experiences that one can try being in Rajasthan. Imagine proposing to your loved one at the soaring height being in the sky, even if you had already proposed your partner, there is no harm in doing it again being high up in the sky. While you touch the highs of the sky, you would also be able to witness the heritage sites of Rajasthan as you enjoy the large expanses of the greens in Rajasthan; this is going to be the experience that anybody can easily fall in love with as this is one of the best couple activities to try in Rajasthan. One can try hot air ballooning in the three main sites of Rajasthan such as Jaipur, Pushkar, Ranthambore etc.
Enjoy being in a camp in the middle of the Desert!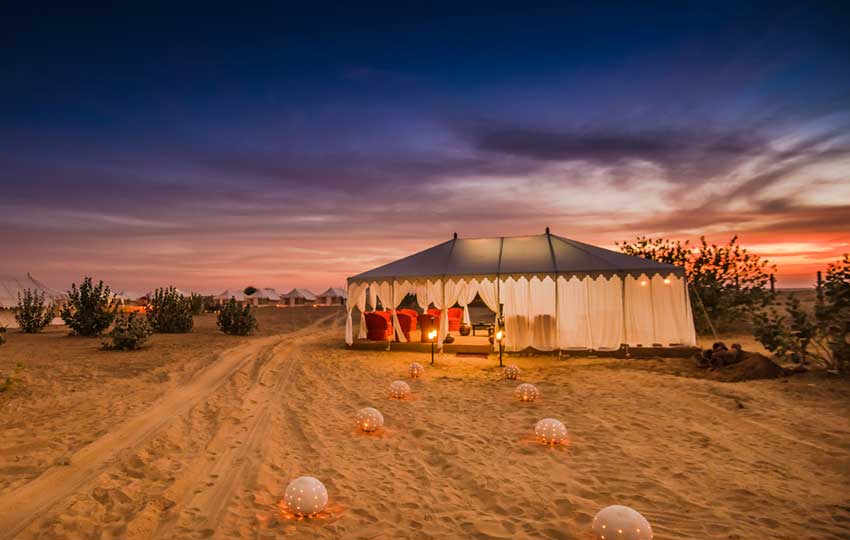 Rajasthan is one of the most famous places to try desert camping, this is going to be one experience that you would try while being on your honeymoon whose memories will stay with you for a long time to come on Rajasthan honeymoon packages. Fall in love with the gorgeous skies filled with stars that create a romantic setup for you, experience some fun and amazing folk dances, watch with glee as puppet shows are performed in front of you, enjoy authentic Rajasthani meals, being in a camp, this is going to bring not just ultimate thrill but some mushy romantic moments with them while you enjoy your honeymoon in Rajasthan.
Enjoy the thrill of trekking!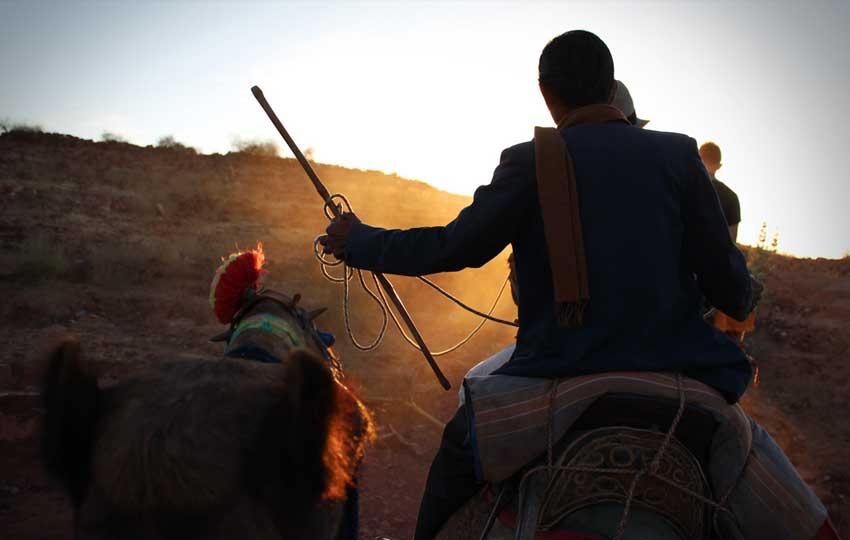 Rajasthan is world famous for its deserts however one can also get some of the really splendid views being in this desert land. Enjoy trekking being here on a day with pleasant climate, yes, Rajasthan also has pleasant climate! Enjoy some of the most exciting sights to behold being in Rajasthan as you enjoy the greenery, heritage sites as well as moderate climate that will totally make your trip worth loving as you enjoy sightseeing tours in Rajasthan. Also one can witness some enchanting birds as well as get in touch with the locals while being on your Rajasthan honeymoon.
[ Must Read: Top Honeymoon Destinations in Rajasthan ]
Try Dune Bashing being with your partner and pump up those adrenaline levels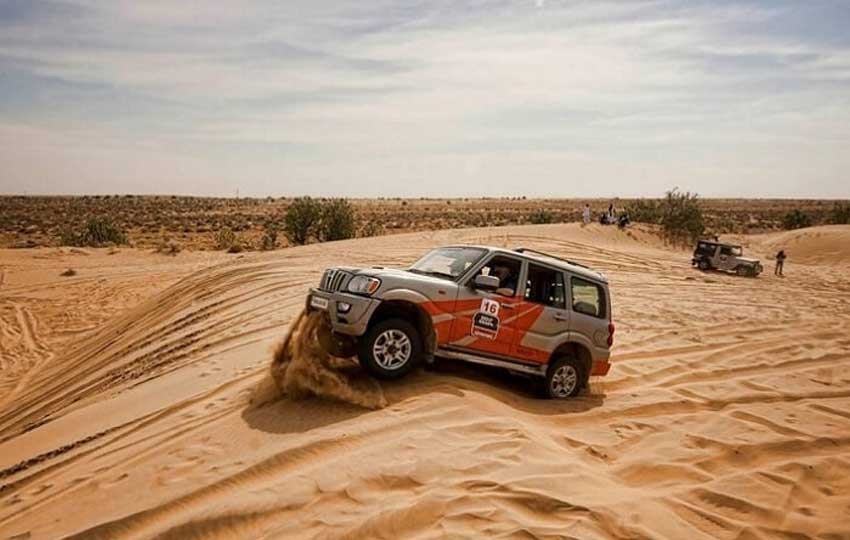 This is one really exciting sport that one can try being in Rajasthan that will totally lift up your spirits. This exciting activity in Thar desert is totally awe inspiring and will give you a true boost of adventure. One can also enjoy driving being in an SUV while there are endless stretches of sand in front of you as you conquer the mighty deserts. Well, one can also rent an SUV from the dealer and have a great time trying out this activity in Rajasthan.
Meet and greet the elephants at Dera Amer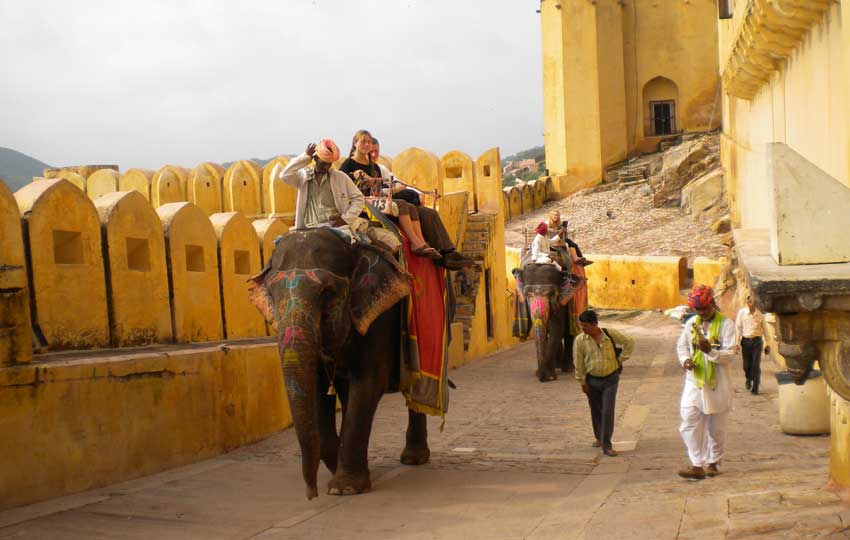 Meet the majestic beasts as you spend some great time with them being in Dera Amer, this is one exciting activity to try with your beloved in Rajasthan, try bathing these adorable beasts or try feeding them with their favourite treat- Sugarcane! This is going to be a day you would remember for a long time as you spend some time with these adorable creatures who would love you back! Experience painting the trunks of these elephants with the organic paints and spend a fantastic day with them. Also this place will let you enjoy a short trek with a lot of natural wonders as well as one can enjoy some of the best authentic food of Rajasthan being here.
Enjoy a camel safari with your better half in Rajasthan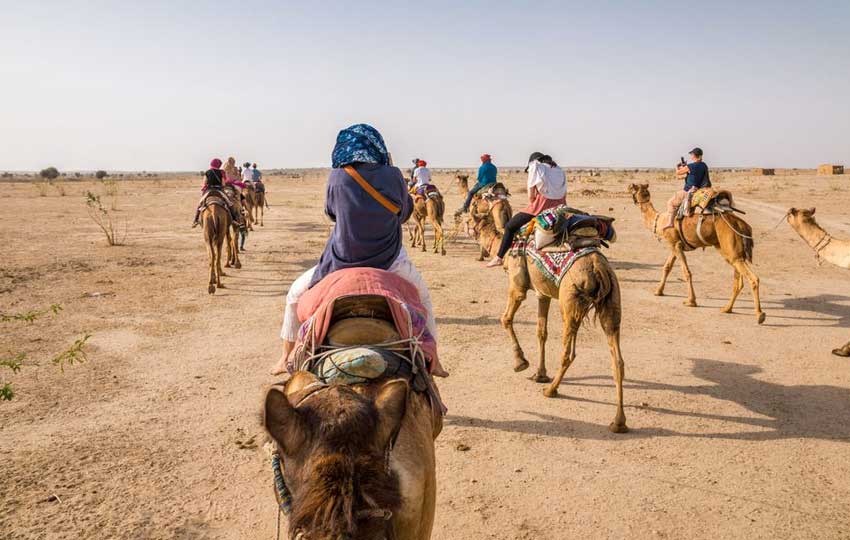 This is a great adventure to try in Rajasthan as you get your partner on board while both of you enjoy a camel safari being in Rajasthan. This is going to be one exciting adventure as you sit on a camel's back and enjoy the magnificent views of the desert that is even more awe inspiring on a camel's back. One can also enjoy a lot of heritage structures, the best time to try this activity being in Rajasthan happen to be Pushkar and Jaisalmer.