Maldives is one of the best places that one can witness while being on a honeymoon. There are some incredible destinations waiting for you to be explored while being in this glorious place that has all the gorgeousness waiting for you to visit. Renowned for its sandy beaches, azure seas, pretty landscapes, over water villas and a lot of stunning islands, this one is a total delight.
Best Islands in Maldives
Malé Island: The capital island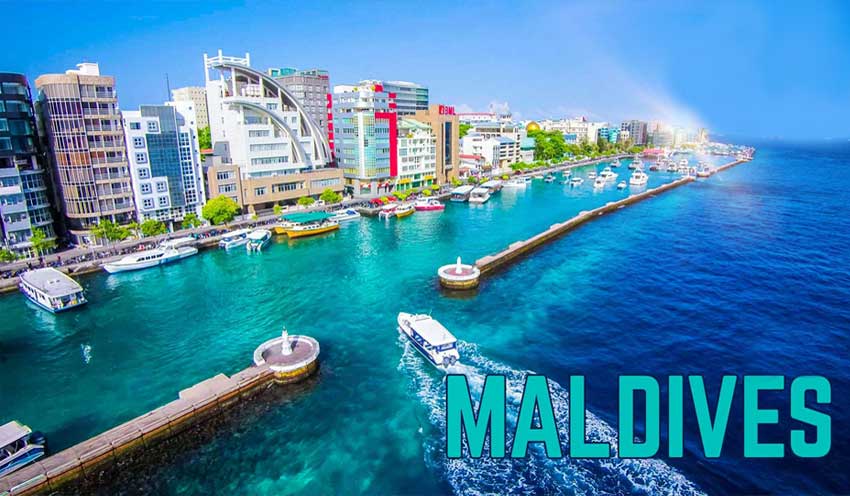 Malé is one of the most wonderful places for the honeymooners; this is a luxurious place that one can enjoy with some of the most enchanting sightseeing options. Being the capital of Maldives, one can have a good time here as this one would let you enjoy the best of Maldivian culture. There are many wonderful places that can be visited here in Maldives such as Malé Fish Market, Grand Friday Mosque, Tsunami Monument, Sultan Mosque, Malé's National Museum, etc.
Enjoy with your better half as you enjoy a dip in the protected ocean pool which is known as the Artificial Beach, other than that a seaside lunch can be enjoyed there, one can also enjoy some great options of snorkeling as well as underwater scooter riding as well as enjoy hopping trips to nearby islands. This one is the Best island in Maldives for activities.
[ Must Read Also: 10 Romantic Things that you can try in Maldives to create a magical honeymoon experience ]
Hulhumalé Island: Near to the capital!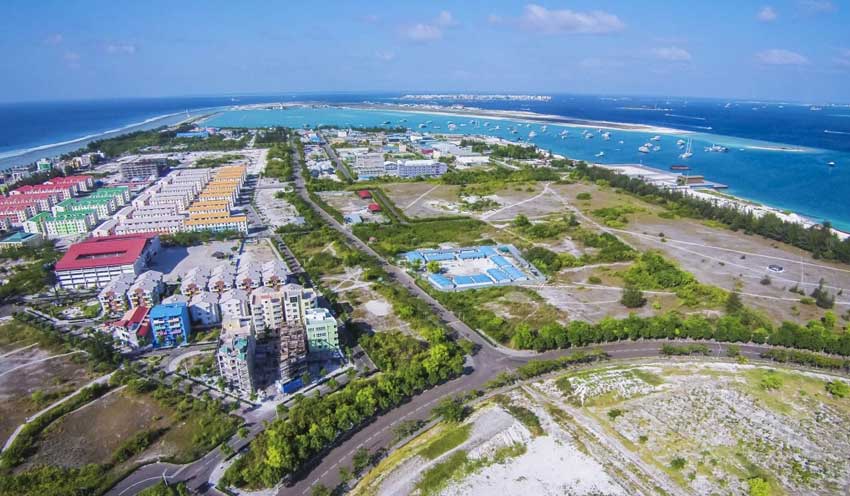 Sharing proximity to the capital of Maldives, Hulhumalé is a gorgeous artificial island that actually was made with the gorgeous coastline; this is a great place for honeymoon in Maldives. This place is less visited by tourists that make it an ideal place for honeymooners as one can enjoy some seclusion that is much needed on a honeymoon.
Biyadhoo Island: The most amazing place for the Scuba-divers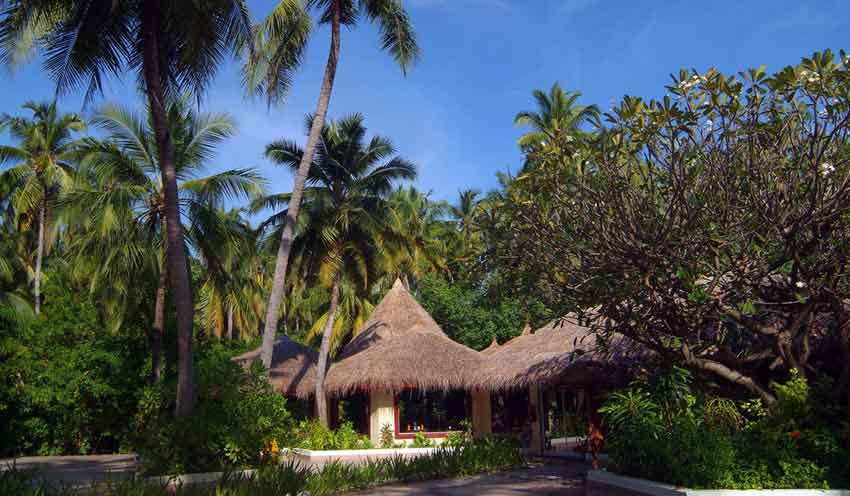 Being set up on the South Malé Atoll, one needs to visit Biyadhoo which is a gorgeous island where one can have a honeymoon to remember. This one is famous as a honeymoon destination. This one has a lot of vegetation such as bananas, cucumbers, coconuts, cabbage, mangoes, tomatoes etc.  One can enjoy being in the sparkling waters. One can try a lot of water sports in Biyadhoo island. Try some great adventures such as scuba diving, snorkeling, canoe-paddling, etc which will make Biyadhoo an exciting destination for couples to have their honeymoon in.
Fihalhohi Island: Fulfill your dream of living in an over water bungalow
Fihalhohi is one gorgeous island that is located in the Kaafu Atoll of South Malé, being one of the most gorgeous places in Maldives, this one will totally blow your mind. One can have a beautiful time in the resorts here that will also give you the liberty of staying in over water bungalows. One can have a great time in the pristine beaches that are set up on the island that also have coconut palm trees that will create a romantic ambience for you.
Maafushi Island:  revel in peace on a laid back vacation!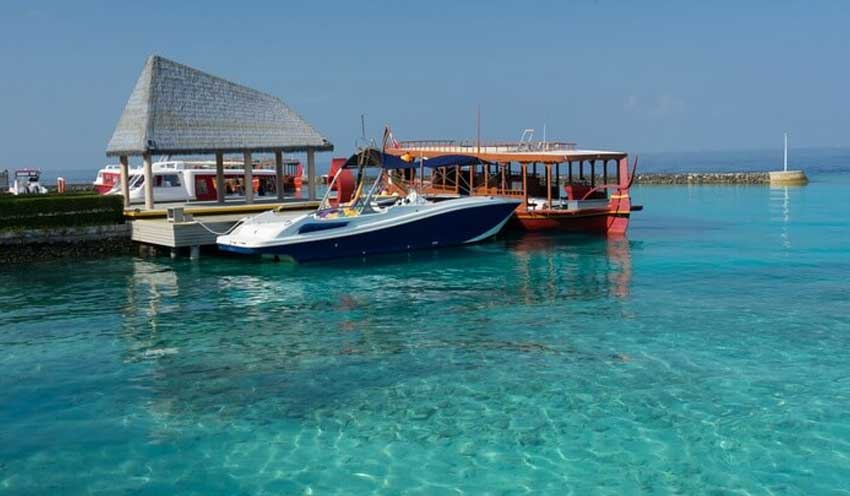 If you want to spend your time in a tropical heaven then Maafushi island is the place for you, this one will totally win you over by the sparkling ocean waters, gorgeous resorts, some exciting activities, this is no less than a heaven for honeymooners. Get Maldives honeymoon package from India. The couples can try some exciting activities here such as catamaran rides, snorkeling, sunbathing as well as one can also try island hopping tour being on boat.
Alimatha Island: Try some fun with the love of your life!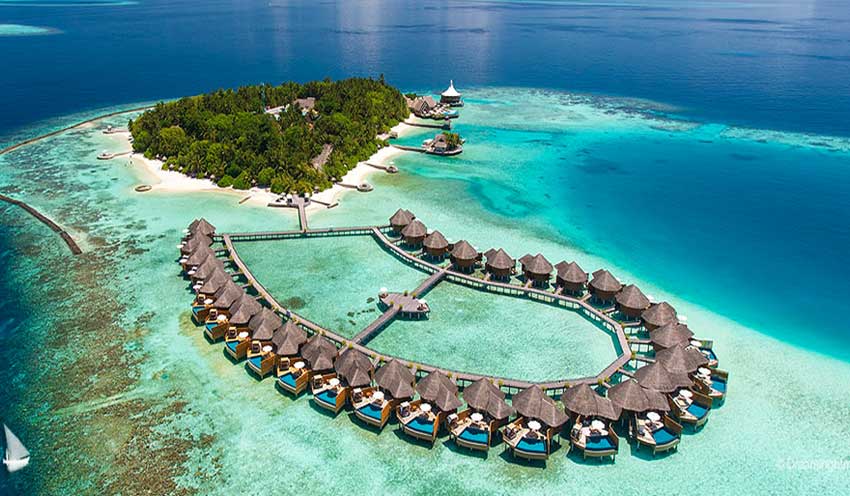 Alimatha Island is a gorgeous escape that is on the east side of Maldives, find the best of crystal clear waters, beautiful sun-kissed beaches that are a sight to behold, this is a total treat to your senses with those aquamarine lagoons as well as spa centers that will totally create a gorgeous setup for you to have a good time in. This one also has a lot of beach bungalows as well as over waters properties that will let you try some of the best water sports on Cheap Maldives package. The couples can also try massages together as well as try some great spa sessions that will bring intimacy, as well as enjoy some great sports such as snorkeling, scuba-diving, etc being here.
[Must Read Also: Pay a holy visit to the Malé Friday Mosque in Maldives ]
 Mirihi – The ideal retreat for the honeymooners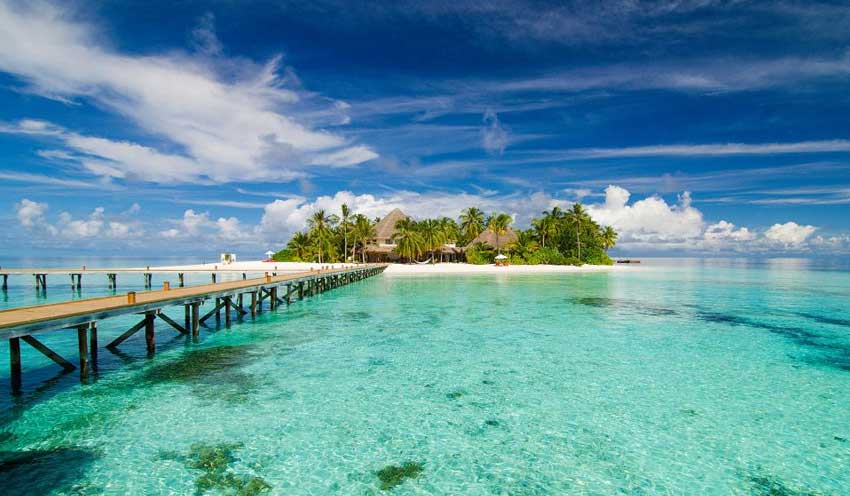 Mirihi is one of the smallest islands that one can find in Maldives, this is a great place for you and your partner, this place is ideal for a honeymoon that is laid-back. One would enjoy some romantic time in this land as you take your boat with the love of your life where one can even spot the sharks making it the Best Island in Maldives for couples. Imagine proposing your partner in the middle of the ocean as you spend some cozy moments there with your loved one.
Olhuveli –  Create some magical memories!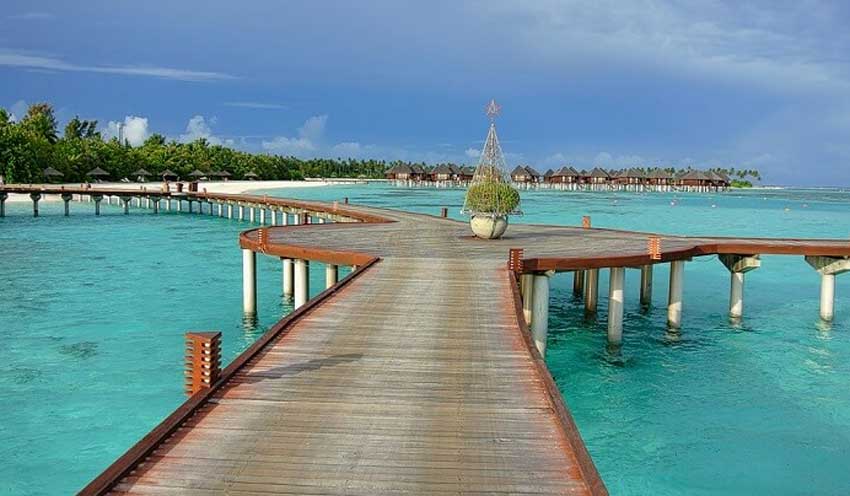 One can have a beautiful time at the Olhuveli where you can make some magical moments with the love of your life; this one is uninhabited and will guarantee the privacy that you need on your honeymoon. Have some fun at the white sandy beaches of Olhuveli that will help you sit back, relax and enjoy a beautiful vacation on Maldives tour packages for couples.
 Baros – Spend time having some time for yourself and your partner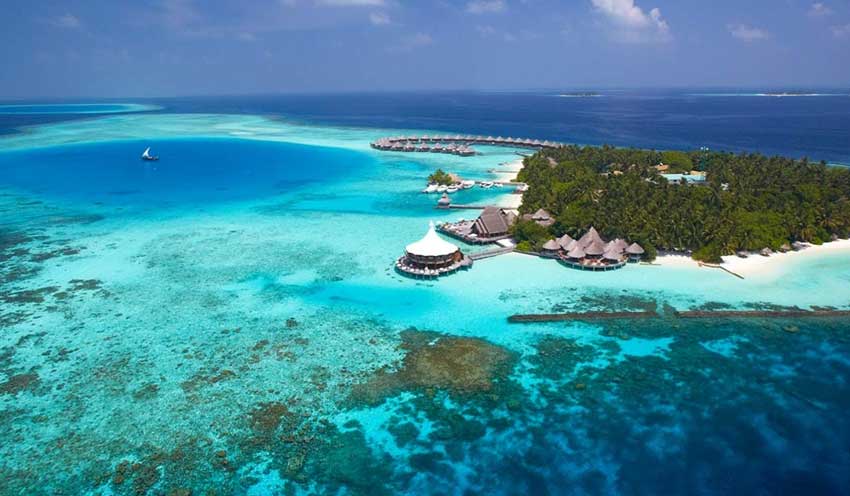 One can have a crazy time in the Baros, this one will let you enjoy the best of the views; have some good time on the sandy beaches enjoying some fun in the sun on Maldives tour packages from Kerala. These sandy beaches will let you have a great time as you enjoy snorkeling in the azure waters, this would totally win your heart as you enjoy a great vacation at the water pool villas that happens to be at Baros which is a great place at the island. One can enjoy a great fine dining at the island.
So, these are some of the best places that will totally make your honeymoon memorable that will create some of the best memories that will live with you forever as you get Best place to stay in Maldives on a budget!