You would have made a bucket list of places that you want to visit in your life, New Zealand is one such place that you would want to add to your bucket list instantly after reading this article. Well, according to most travelers, New Zealand happens to be one of the best places that you can go to while being on your honeymoon or a vacation with your partner or even with your family. New Zealand is one amazing place that you should simply not skip visiting. This place has the most fascinating mountain ranges, active volcanoes, majestic coastlines, lakes, glaciers and rain forests that will make you fall in love with New Zealand.  This place is also one of the world's least crowded countries which make it a great holiday getaway if you are seeking calmness and peace. There are total 27 regions that you can find in New Zealand across the two main islands named the North and the South Island. The country is really small and compact, you can actually visit many holiday destinations in both these islands while enjoying your short stay in New Zealand. Get New Zealand package for honeymoon couple.
There are many great places in New Zealand that you simply cannot miss out while being there on a holiday.
1#. Visit the amazing Milford Sound that happens to be one of the most famous attractions that you can visit in this beautiful country. This place is situated at the most northern end of the famous Fiordland National Park. You will fall in love with the mesmerizing coastal scenery while being in New Zealand that has really amazing peaks and fascinating dark blue waters. Also fall in love with the amazing Milford track which happens to be one of the most famous hiking trail in New Zealand. This is one of the best places in New Zealand.
2#. Fall in love with the Bay of islands that is an amazing and picturesque area that derived its name from Captain James Cook in 1769. There are 144 islands, isolated bays and sandy beaches you will enjoy being at. This popular holiday destination has a lot of marine life like whales, penguins, dolphins and the big marlin. You can enjoy diving, sailing, world cruises while being here.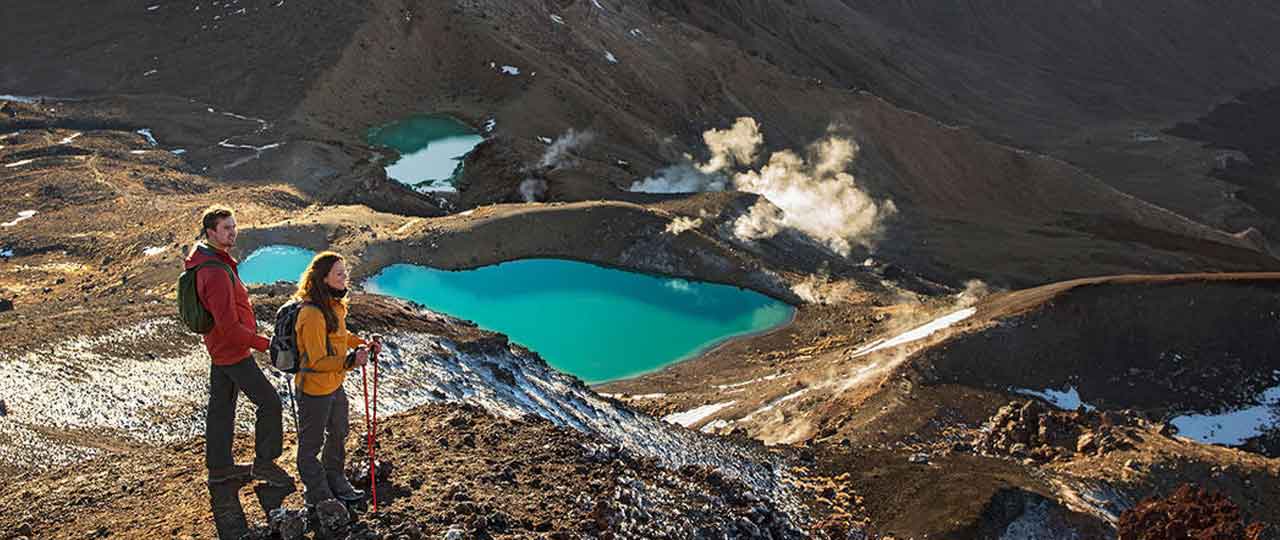 3#. Visit the famous Tongariro National park that happens to be the first national park of New Zealand and fall in love with the volcanic landscape which has a vast ecosystem such as tranquil lakes, active volcanoes, plateaus, forests etc. You can also enjoy the famous 19km hike through the center famous by the name of Tongariro Alphine Crossing.
4#. Visit Rotorua that is a great place to visit while being in New Zealand, this place is famous by the name of thermal wonderland of the country. You will enjoy the thermal springs, mud pools and geysers that makes it a favourite for the tourists. Fall in love with The Wai-O-Tapu that is famous for the hot springs with colorful appearance. Sort your travel by booking a New Zealand holiday package with Sharp holidays.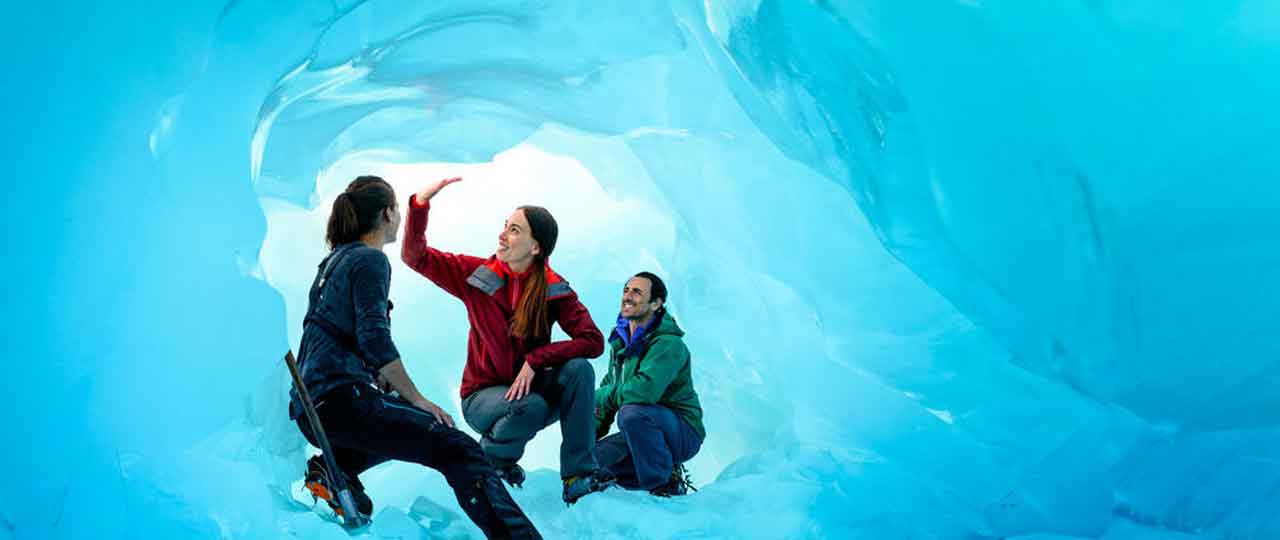 5#. Experience the magic of Franz Josef Glacier which is in the West land National Park and is a major attraction of the South Island's coast. This place happens to be the world's most accessible tracks. You can enjoy a great walk right to the foot of the massive glacier or even enjoy a helicopter ride and fall in love with the fascinating views of the surrounding rain forest and mountains. Experience New Zealand tourism.
6#. Fall in love with the wonderful Waiheke Island that happens to be just a 45 minute ferry from Auckland CBD. This place is really famous for its palm trees, white sand beaches and stunning coast, it is a perfect place for beach lovers and you can enjoy being here with your partner.
7#. If you are also a Lord of the Rings fan, then you cannot miss visiting Hobbiton. This place is surely beautiful and magical, this place is exactly a paradise that you can fall in love with. You can have a great time being here while strolling around the beautiful tiny houses and also enjoy sipping some beer at The Green Dragon Inn, this place is a must visit for all Lord of the Rings fans.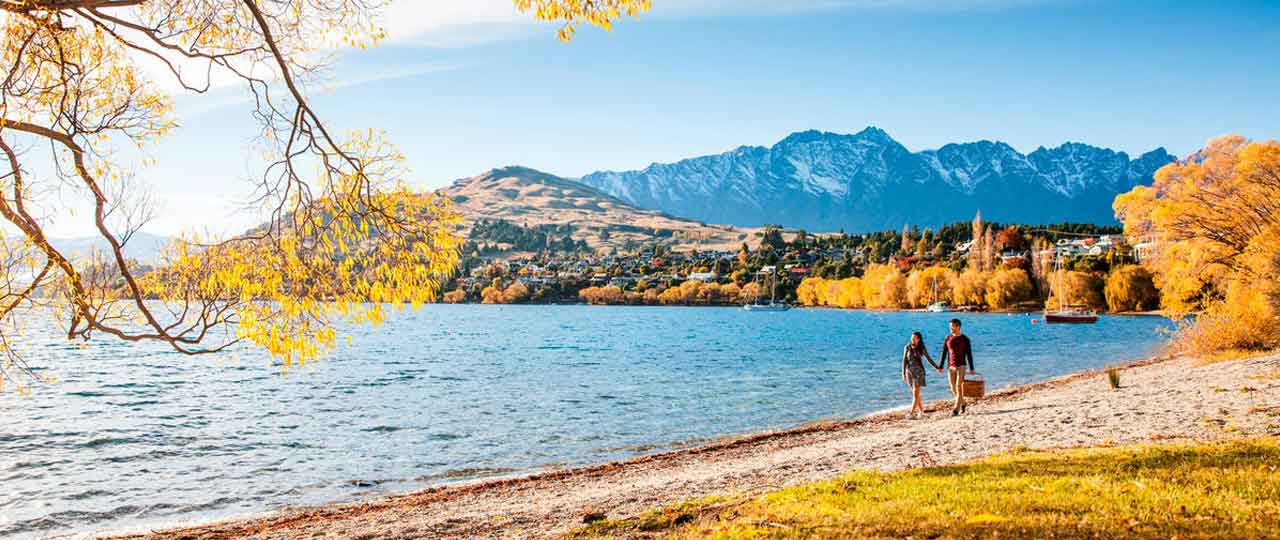 8#. Another amazing place in New Zealand is Queens town, this place has some mesmerizing beauty that you will easily be enchanted by. This place also has some amazing restaurants that one can find while being in New Zealand and have a great time being at this wonderful place where a lot of great thrills and adventures await you filling your travel diaries with a lot of fun and happiness. It is the best city to visit in new Zealand.
Thus, New Zealand is great place that you must visit. You will be fascinated by the variety of experiences that you can enjoy while being in New Zealand and having the time of your life. So book a New Zealand holiday package from India and dive into a world of new possibilities.