Most people want an exotic holiday in their lives. There are so many things that one can do on a vacation to Thailand. Thailand basically offers you everything that you would need to spice up your holidays. It will offer you magnificent white sand and alluring beaches where you can just sit back and relax on your vacation. Thailand can surely be your dream destination for the fun vibe that it carries. We have compiled this article about everything about Thailand Beaches that you can read and start fantasizing about Thailand Tours.
Ao Yai, Koh Phayam
Well, this beach is very famous; you will be fascinated to know that it is also the second largest island in the whole of Andaman Sea. So this surely gives a reason to visit this glorified island. It will take you a boat to reach to this beautiful island. Ao Yai is a mesmerizing island with white sands; the island is also not much crowded. And the view here is absolutely stunning where you can see the sky changing colours. Thus, we are sure you would not like to miss out on something this great so make sure that you search efficiently and find yourself the Cheapest Thailand Packages from Pune.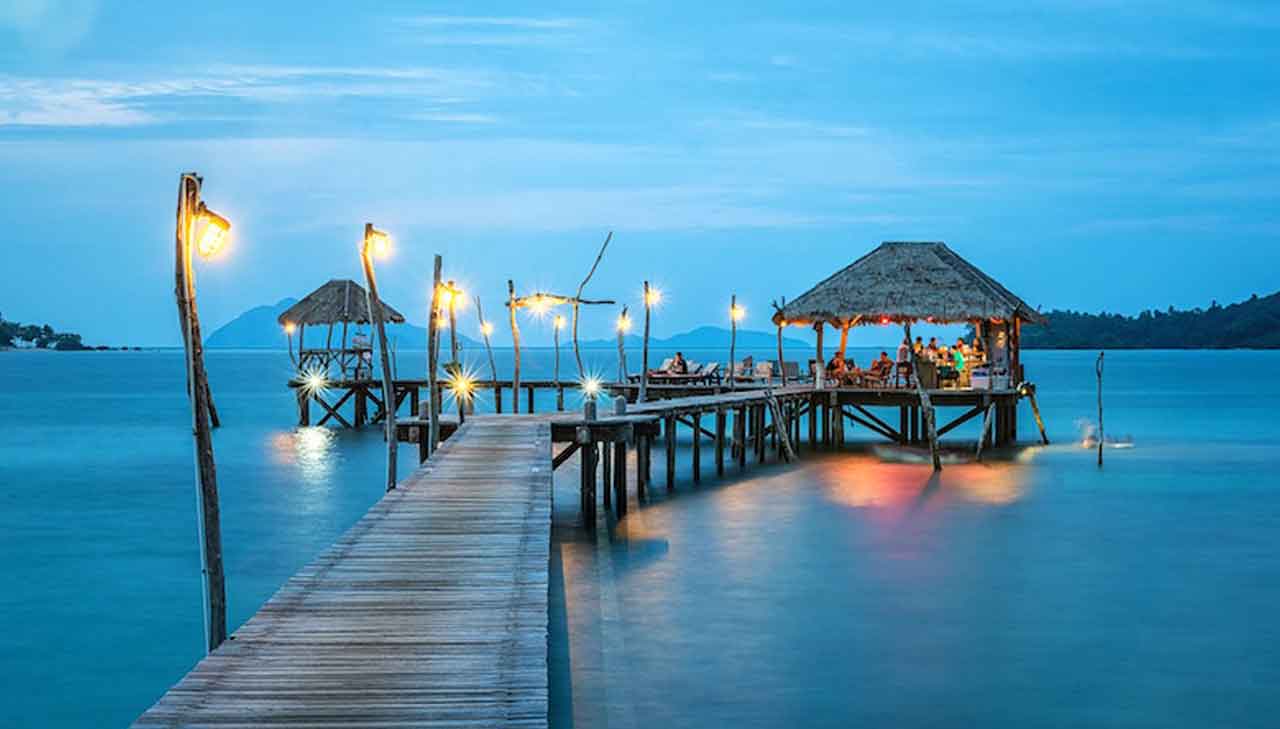 Koh Tarutao
Koh Tarutao was earlier a work camp prison and it serves s a great destination for people who are looking for some kind of thrill and adventure, also the beaches here are deserted. This island is located just at the distance of an hour from Koh Lipe, this island offers a lot of possibilities.  You can even camp in the National Park of Koh Tarutao where one can even rent out the tents which makes this place a must visit.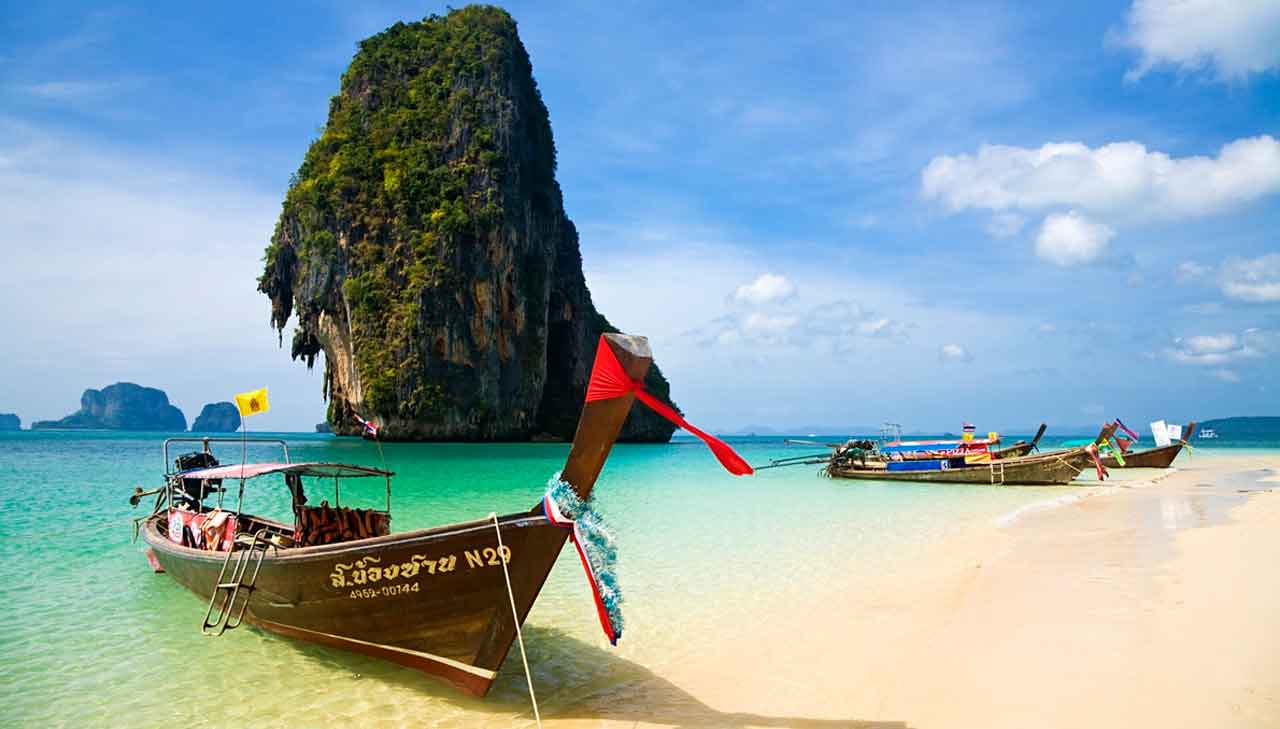 Railay Beach, Krabi
Now this Railay beach is another famous tourist destination in Krabi. You can reach this place only by boat which makes this whole experience even more surreal. There are also a lot of high limestone cliffs in this island which makes it a really spectacular view. Most people visit the West Railay beach which has helped this beach gain popularity.  can only be reached by boat, which makes the beach even more spectacular with its high limestone cliffs in the background.  West Railay Beach is the most popular side. For the foodies, there is a large variety of street food served; also one can try out the local fruit shakes which are true delicacies.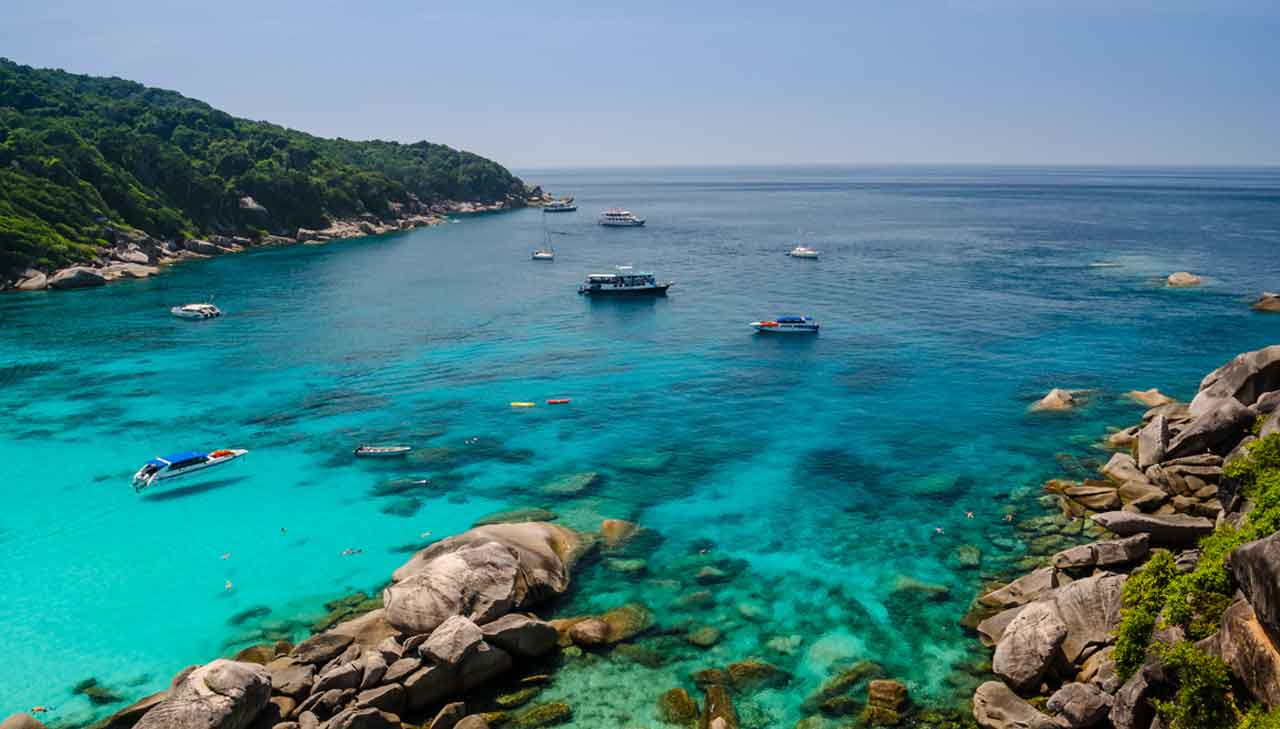 Koh Tachai, Similan Islands
 Koh Tachai is one of the most beautiful islands in Thailand. It is also added to the Similan National Park. It has these really unhampered and exotic sandy beaches that face the east while behind it, there is a sprawling rainforest. The waters in Koh Tachai are  also really popular among the youth for the excellent snorkeling and scuba diving opportunity. There is also a simple campsite with a small restaurant that you can find on the island. You can also hire a guide for a tour to get to know more about the marine and aquatic life of the beaches. The marine life here is really rich and incredible, you can spot a lot of whale sharks, leopard sharks, and manta rays here so it is safe to assume that this place is rich in biodiversity.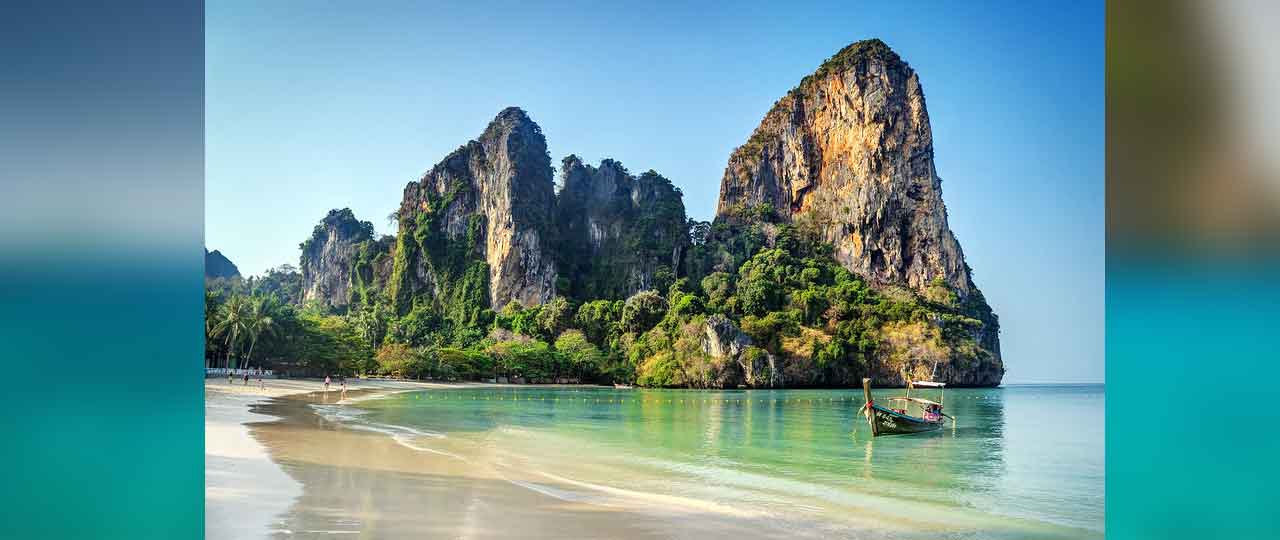 Ton Sai Beach, Krabi
This beach is another famous one, it is located just next to Railay Beach. This beach is not really great for swimming because of the little rocky beach front but then the ambience of the beach surely makes up for it, this island is surely captivating. When there are low tides, people can actually walk from Tonsai Beach to West Railay Beach by simply walking above those rocks! Also you would love it for the fact that the accommodation here is much cheaper. There are also a lot of cool reggae beach bars here which you can surely sit back and just relax.
Koh Kradan Beach, Trang
This is another famous beach of Thailand which is situated off the coast of Trang. This place seems like little paradise on Earth. The water in these beaches is crystal clear where you can simply sit by the shore and enjoy the magnificent sight of fishes swimming. The beach here is white and sandy, this is an ideal place for swimming, especially when there are high tides and low tides, one can simply walk and enjoy the magnificent sights.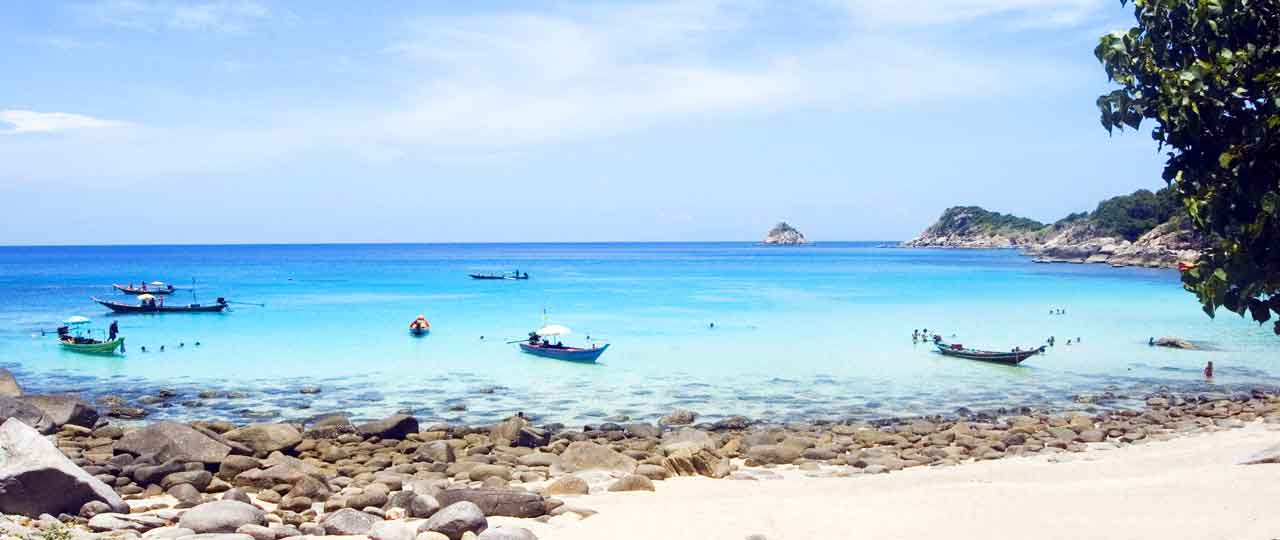 Ao Leuk, Koh Tao
Ao Leuk is located on Koh Tao and is really popular among the locals and tourists. You can find beautiful white also the adventure lovers who love snorkeling would really enjoy their time here. The crystal blue water would really enchant you here. Also if you are seeking more thrills and adventure, you can head towards Haad Sai Daeng where you can even find sharks while snorkelling.
Haad Saikantang, Koh Pha Ngan
Haad Rin was considered one of the most beautiful beaches on the island. Now it is very much developed and every full moon there is a party madness that happens on every full moon night. You can also go to Leela Beach to experience the phenomenal swimming in the crystal clear waters of the beach. You can also experience diving in Koh Pha Ngan which is also really really mesmerizing. You can also visit the palm fringe beaches here, where you can get to every party with just ten to fifteen minutes of walking time.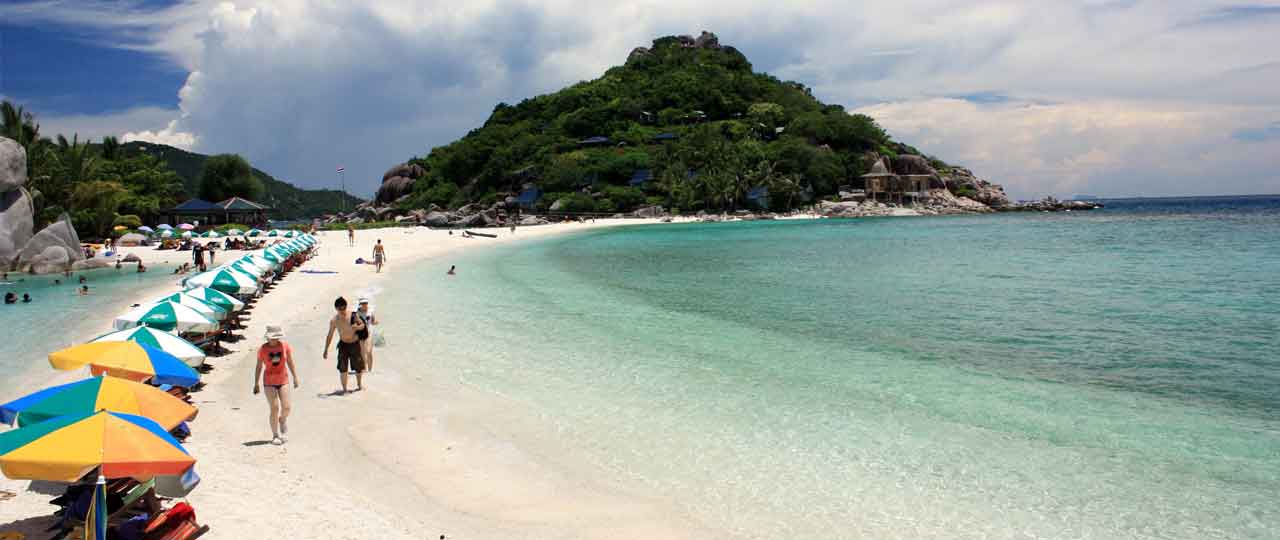 Ko Kut (Ko Kood)
There are really less accommodations yet Ko Kut is among the most popular places in Singapore. It is situated in the south of Ko Chang and Ko Maak, you can find a lot of magnificent beaches in this island where you can actually have a lot of fun. Just rent yourself a motorbike and take a drive around the island where you can stop at beaches while enjoying. And yes, the sunsets and sunrise of Ko Kut are really to die for.  This island has a lot of picture perfect locations. This island is also not much developed as it doesn't even have ATMs.
Sunset Beach, Koh Lipe
Sunset Beach or Hat Pramong is a special island in Thailand. It is situated on the West side of Koh Lipe and this island is named this because of the mesmerizing sunsets that one can find on this island and not to mention the fact that this island serves really delicious and probably the best sea food you would have ever had. Thus, Sunset Beach in Koh Lipe is definitely a place that needs to find a place in your bucket list. We are sure you would love spending a good part of your honeymoon just experiencing wonderful sunsets with your loved one and making beautiful memories.
Thailand is surely a delight for the travelers; it has the most beautiful beaches, a hell lot of photo opportunities, wonderful shopping destinations which simply sums up to the best honeymoon destination. So you can get yourself Thailand Honeymoon Package all inclusive with sharp holidays, we are sure that this would surely make it a honeymoon to remember for you.
Click Here for more Information: www.sharpholidays.in