New Year is just around the corner, with the entire world soaked in the festivities, this is the holiday season where one can have a wonderful time celebrating New Year. Dubai is one amazing place that will let you celebrate the New Year in the most fun way. Get Dubai tour packages from Delhi, Mumbai, Chennai, Jaipur, Kolkata etc.
These are the best ways to celebrate New Year in Dubai.
Enjoy wonderful fireworks at the amazing Burj Khalifa as well as Downtown Dubai.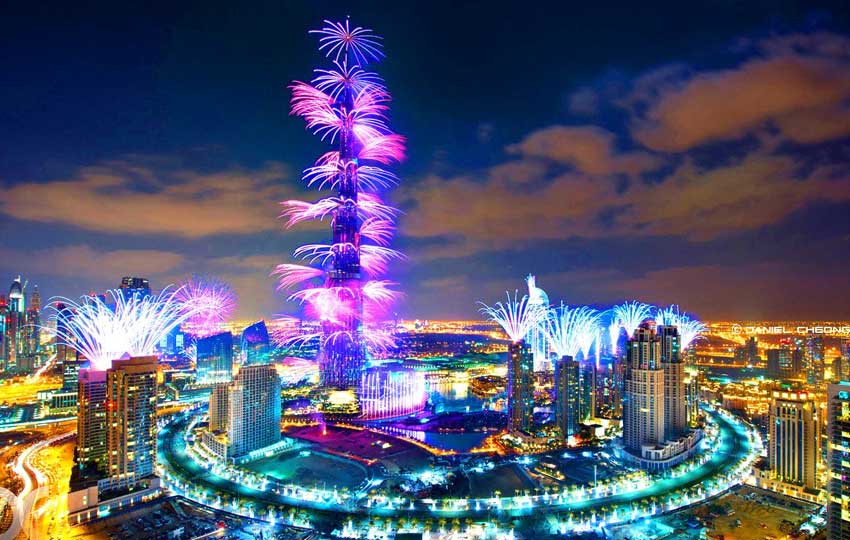 We all know how Burj Khalifa is the tallest building in the world; this is truly a sight to behold for people from all over the world. New Year at Burj Khalifa is totally insane with all the fireworks adorning the skies on this day.  This is a wonderful place to welcome your new year with a bang, so if you are planning for an all inclusions trip to Dubai, your new year is all set to be beyond beautiful.
Also, downtown Dubai is another place that is really famous for the fireworks, people start coming here from 4 PM in the afternoon and the crowds on both these places are simply crazy.
[ Must Read : Explore Dubai: the myriad of dreams ]
Enjoy some crackling Fireworks & New Year Eve Party at Atlantis Dubai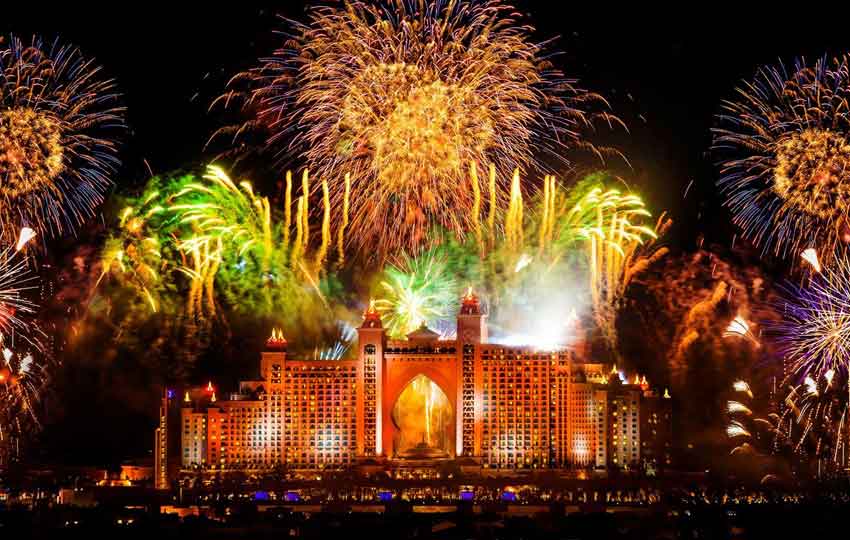 One can enjoy some great fireworks at Atlantis Dubai which happens to be the next best place to experience fireworks on New Year's Eve. Every year, there is an amazing party that happens on New year's Eve in The Palm that is one of the most phenomenal things do in Dubai.  This party starts from 7:30pm and goes on till 3AM in the morning.  A lot of bands perform here on New Year 's Eve and this is a wonderful time for couples, children and family.
 Relax at the Burj Al Arab Beach Area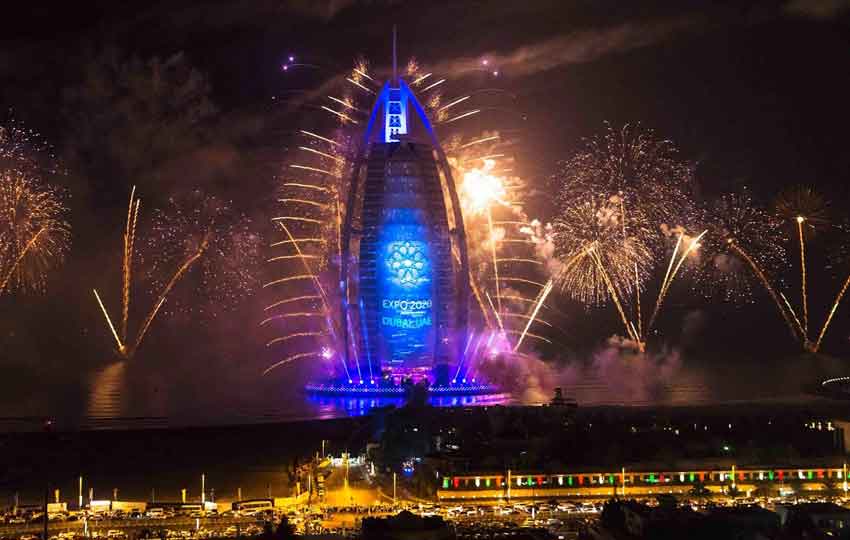 This is the amazing seven star luxury hotel that one can find in Dubai. This is another enchanting place that you can visit in Dubai to enjoy some great fireworks. The structure of Burj al Arab has the most magnificent architecture that will display the best lights show to let you enjoy a spectacular view. One can simply go to the Jumeirah beach, Umm Suqiem etc and have a fun time.  Also, one can get their picnic basket along and enjoy a great time on the beach while you enjoy some great fireworks.
Enjoy New Year Eve Dubai Party on Chartered Yacht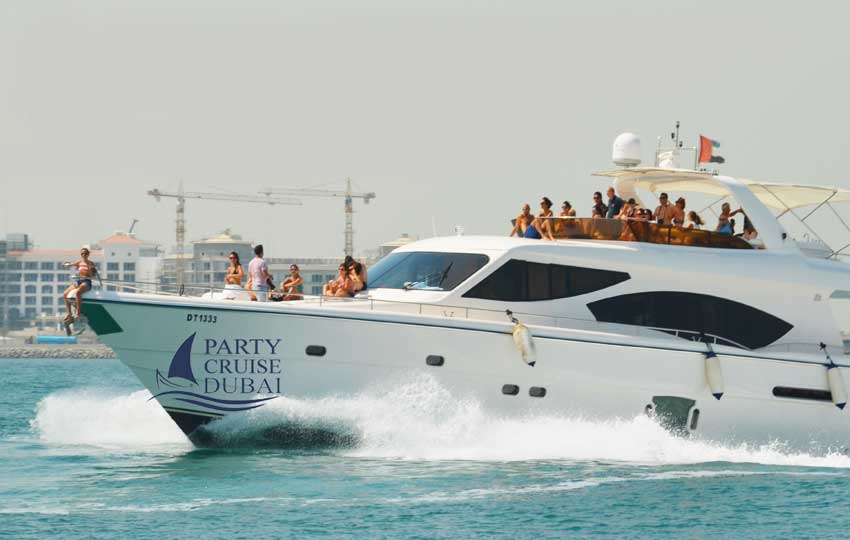 One beautiful way to celebrate New Year is to get your friends and family in order to celebrate New Year Eve Dubai party while you have a fun time being on a Yacht. You can enjoy sailing the sea as you go around the wonderful man-made island of Palm Jumeriah which is one of the best places to visit in Dubai, Dubai Marina that will let you be a spectator to the largest and the longest fireworks in the world.
 Experience New Year Eve Dhow Dinner Cruise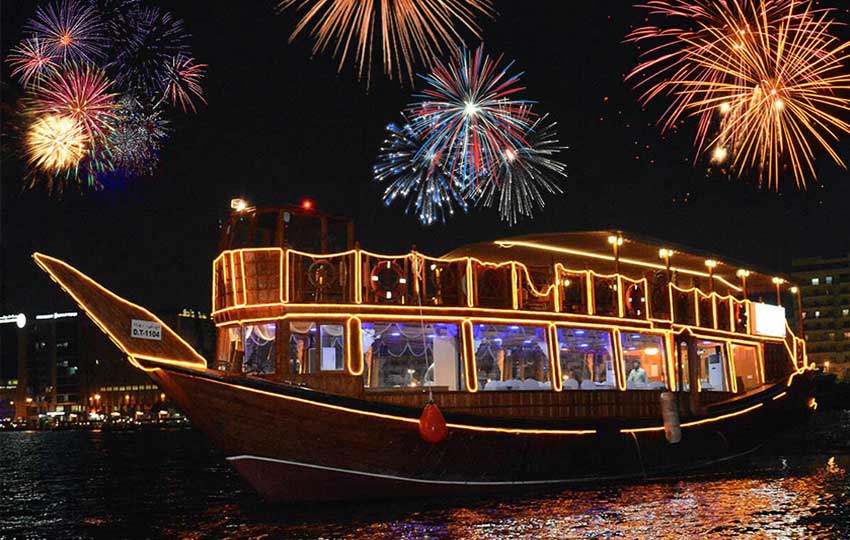 One can have a beautiful time enjoying the great views of the amazing Dubai Marina that will steal your heart as you enjoy cruising on the popular traditional Dhow Cruise. One can find some great packages on Dhow cruises every year. One can have a beautiful time on the Dubai Marina skyline where one can enjoy the amazing displays of fireworks and enjoy a great event of midnight cake, multi-course international buffet, live entertainment, etc.
Evening at the Madinat Jumeirah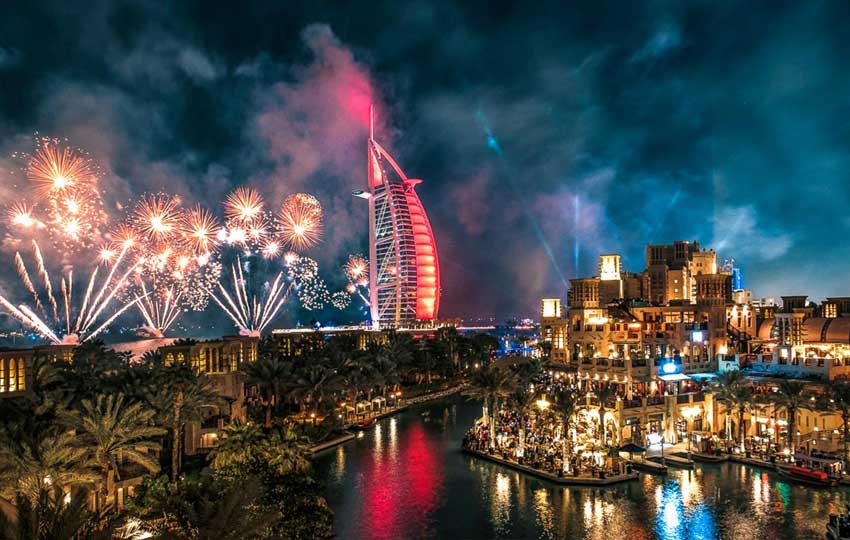 This is going to be a great time at the Modern and traditional Souk, one can have a fun time at the Madinat Jumeirah which is next to Burj al Arab. There is a gala dinner that happens on New year where one can find musicians, fire dancers, live entertainment, etc being here.
[ Must Read : Why should you visit Dubai at least once before you die? ]
New Year Eve at Desert Safari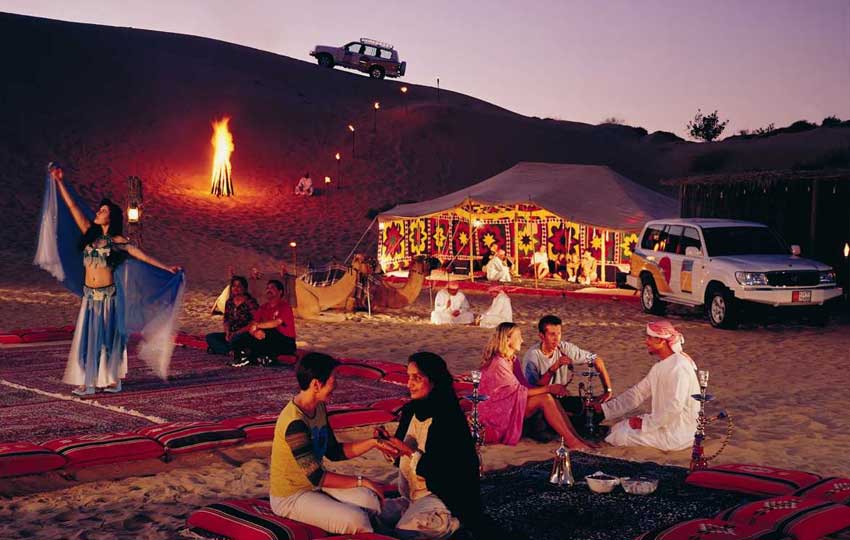 One can have a beautiful time while enjoying the Desert Safari in Dubai as you enjoy your New Year's eve while being in Dubai. This is a great way to celebrate New Year making it one of the best things to do in Dubai. You can enjoy a great time on New Year being in Dubai. Enjoy a great time experiencing adventure, watching the sunset and enjoying a great buffet that has belly dancing, henna painting, live music, etc.
 Ride the RTA Marine Transport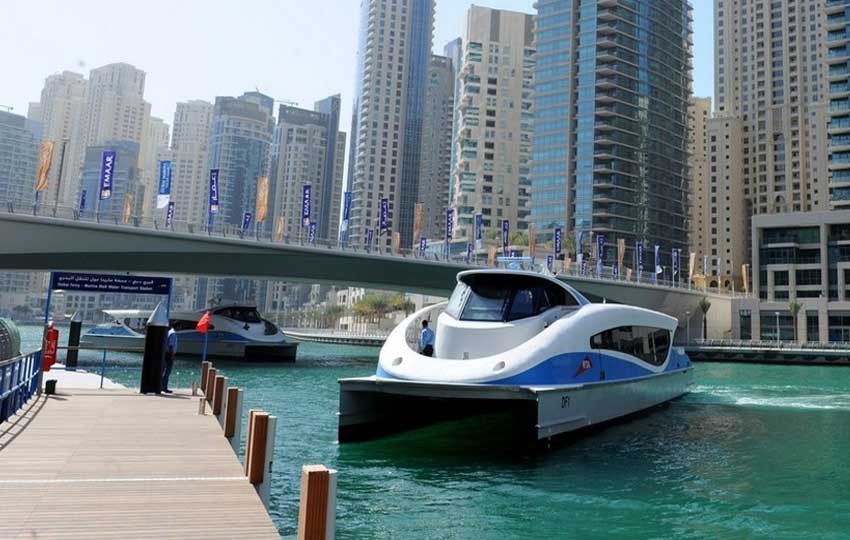 One can enjoy some great time at the RTA's marine transports such as the Dubai Ferry, water taxi, water bus, abra etc and experience sizzling fireworks. One can witness the boats cruising along the Dubai Waterfront which starts at 10pm. Water taxi can also be hired for some exclusive trips as well as get the individual tickets to have a fun time at abras and water buses. In case, the yacht charter gets filled which it does at the speed of light one can enjoy a great time at the panoramic light and sound show from the seas.
 Music Concerts of World's Greatest Pop Stars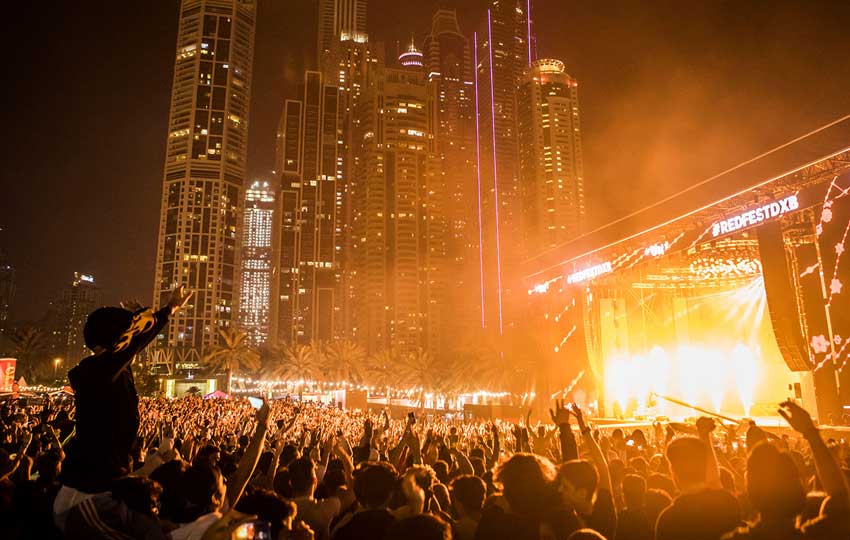 One can find some great concerts of some of the best pop stars of the world that will win your heart. If you are someone who would enjoy the live concerts of some of the best pop stars of the world, then Dubai is an ideal place for celebrations for you. There are the biggest pop stars of the world that are the greatest of the music industry. But the tickets get booked in an insane manner so make sure to grab yours beforehand and dance away your New Year's eve.
Go to the best Clubs of Dubai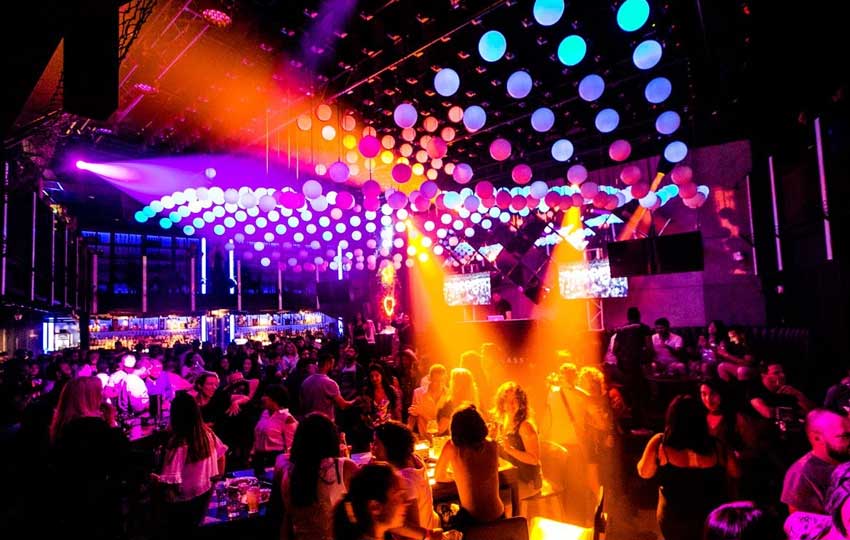 Dubai is famous for having the best clubs of the world that promise the most wonderful entertainment options. One can find the best nightclubs being here in Dubai. You can have the best food, music and nightclubs being in Dubai.
Thus, these are the best things that one can try while enjoying New Year's Eve in Dubai as you have a crazy time letting your hair down and enjoying a perfect time in this more than perfect place that will easily win your heart.