If you are looking for a perfect holiday experience, then there are some of the most amazing countries that will let you enjoy a wonderful travel being on a vacation as you can easily get visa on arrival being here in these awesome destinations for an unforgettable holiday experience.
These are the countries that offer visa on arrival services.
Maldives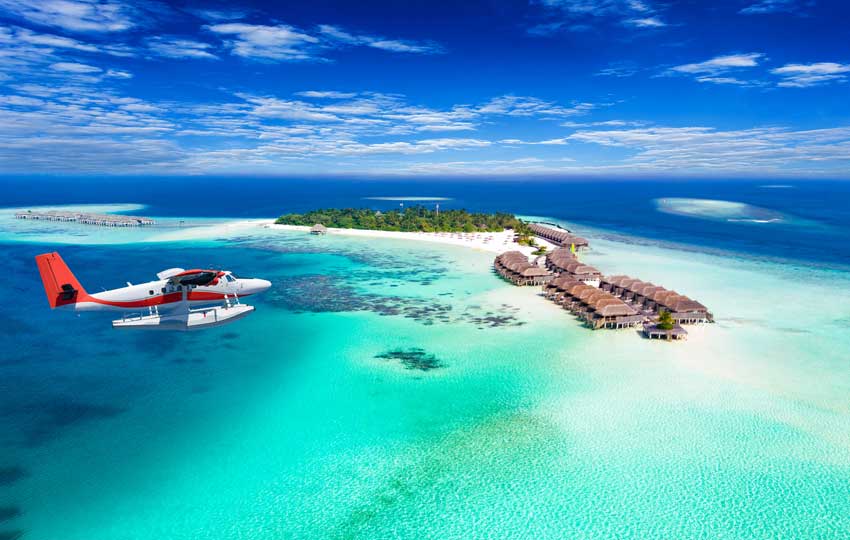 Maldives is a favorite spot among the honeymooners, this is one attractive site that will let you enjoy the most being on a vacation as you find some of the most high class and exuberant bungalows near the sun kissed untouched beaches while you enjoy a great spa with your beloved. Maldives is also famous for some fine dining experiences, the best part is that Indian travelers can live in this magical place for 90 days with just a passport documentation as you enjoy the clear stunning waters, coral reefs, vibrant fishes and beaches to have a fun time on your customized Maldives honeymoon tour packages
What are the things you cannot miss out on?: Don't miss out having a beautiful time on the powdery white sands and many of those beach clubs that will guarantee you a great time. One can even try many water sports being here. Also, there are many great luxury places that will serve you with a beautiful luxurious vacation.
Jordan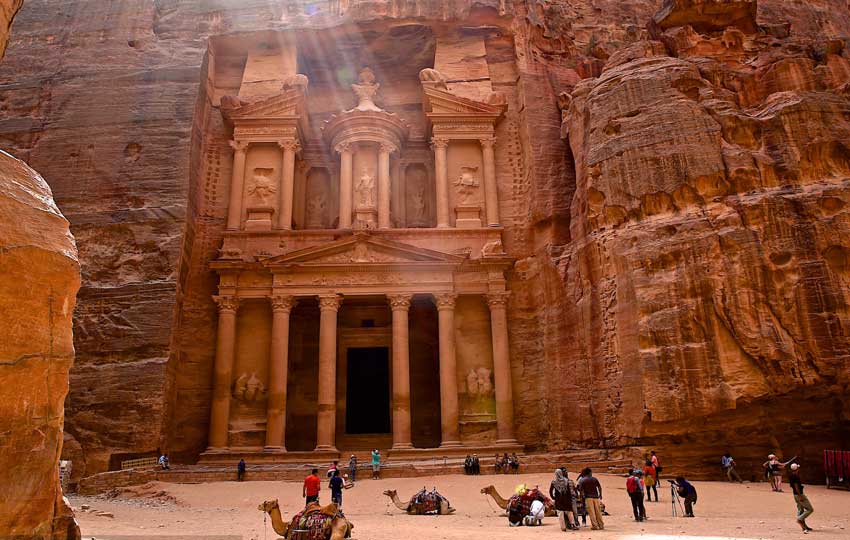 A stunning country to visit on your vacations, Jordan happens to be the safest Arab country that you can visit. Also, the Indians would not need any visa documents to be in Jordan, you just need to create a visa on arrival being there and have a hassle free stay there for thirty days.
What are the things you cannot miss out on?: One can enjoy a lot of activities being in Jordan trying out various activities such as desert trek at Wadi Rum and getting to know more about history at Petra.
Thailand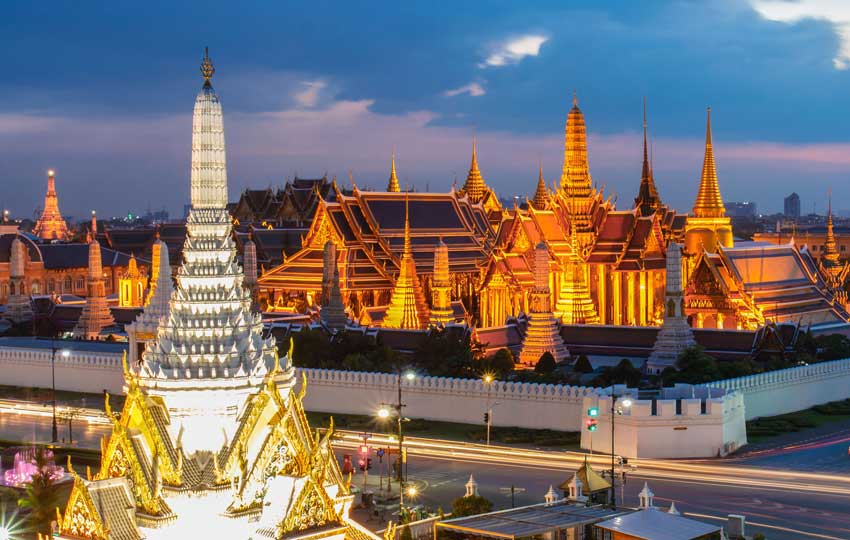 One can get a fifteen days visa on arrival after getting to Thailand and enjoy a beautiful time being here with your family, one would be enchanted by the culture of Thailand as you explore various temples being here. Also, find your own sunkissed pristine beaches and try some of the best things to do in Thailand such as enjoy shopping, hopping in the floating markets, going on spiritual tours etc. Visit the famous Phi Phi Island, Bangkok, Chinatown, Phuket, Krabi etc.
What are the things you cannot miss out on? Try some of the best Thailand water sports being here along with trying the best thai food.
[ Read also: Top 10 Tourist Places in Thailand for Couples]
Kenya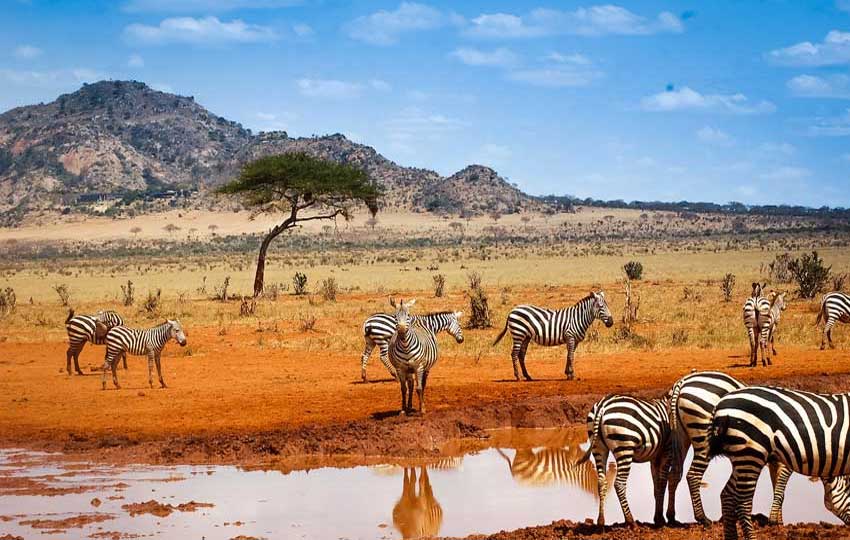 Kenya is famous for its landscapes that one can never get enough of, this is one unreal destination that seems like the ones you would have seen in your dreams. This place will provide you with the best sightseeing options as you explore this dreamy land.
Indians will get a 90 days visa on arrival service being here and experience this gorgeous land that will let you get the best of Africa in the most beautiful manner possible. One can listen to the roars of the lions being on a Kenya wildlife tour as this is the best thing to do in Kenya One can also gorge on the best local food being in Kenya as well as get drenched in the rain of Africa which is going to be one romantic experience for you.
What are the things you cannot miss out on?: The country of Kenya is all-around when it comes to touring the natural marvels! Take a romantic stroll at Great Rift Valley where you can picture the romantic sunset and sunrise along with your honey. And what could be better than to start a New Year 2019 in a country with the finest mountains and lakes as your pictures backdrop?
Tuvalu Island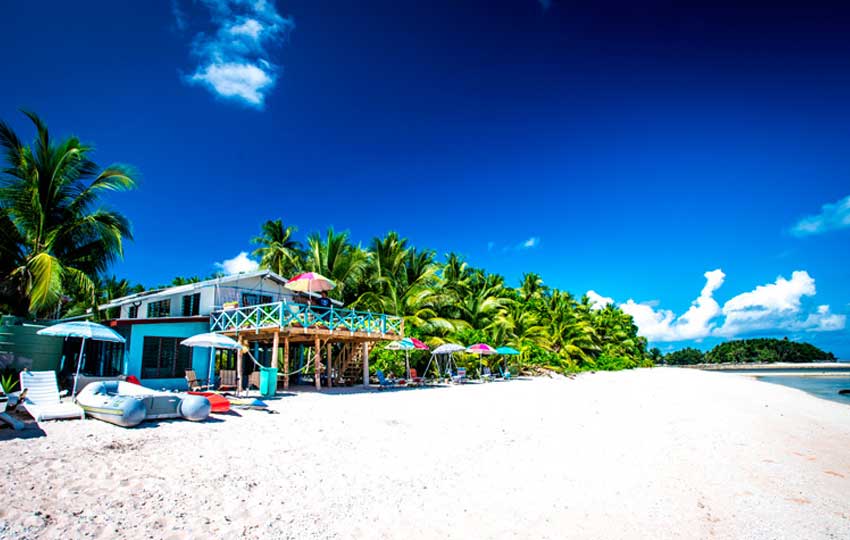 Touted between the Hawaii and Australia, this enchanting destination was once known as Ellice Islands and now is a hip destination for couples to embark, unwind, surf and relax! With astounding coral reefs, swimming adventure in the lagoons and a romantic staycation at luxurious hotels, Tuvalu will be your right honeymoon destination for 30 days. You can refuel your romance with couples SPA treatments, massages.
What are the things you cannot miss out on?: Stroll alongside the Nui Island which is dotted with coral outcrops and postcard-perfect beaches. You can simply enjoy your New Year getaway by taking a boat ride to Funafuti Marine Conservation Area which boasts tranquility and nature.
Bhutan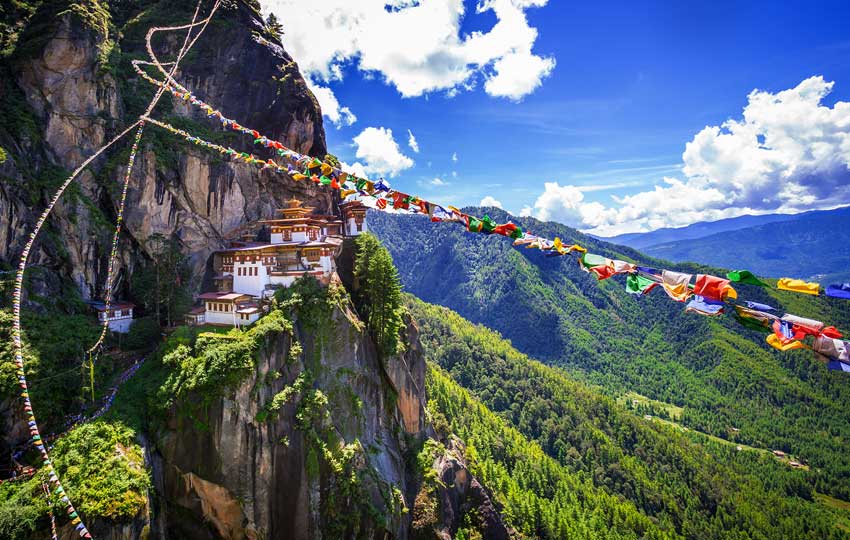 Bhutan is a wonderful place that houses the best of Buddhism in its swift rivers and deep valleys. One would have a wonderful time being in Bhutan as you enjoy a magnificent holiday to Bhutan. One can easily reach this magnificent site through the West Bengal, this land of smiles will surely make you enchanted and mesmerised by its sight, witness the best of fluttering prayer flags, wonderful valleys that are laden with the best variety of flora & fauna along with the most fascinating sunset and sunrise being at the Tiger's Nest Monastery. You can start your travel from the famous Glacier Valley, and witness the best rugged mountains that will let you have a beautiful time being at peace as you try out some great adventures hopping from one spot to another. You can stay here for fourteen days without any visa hassles.
What are the things you cannot miss out on?: Visit the most famous places such as the romantic Dochu-La trek, the holy monasteries and enjoy the most vibrant Rhododendrons and Poppy, Bhutan will let you get the best while being on a Bhutan family holiday tour.
Cambodia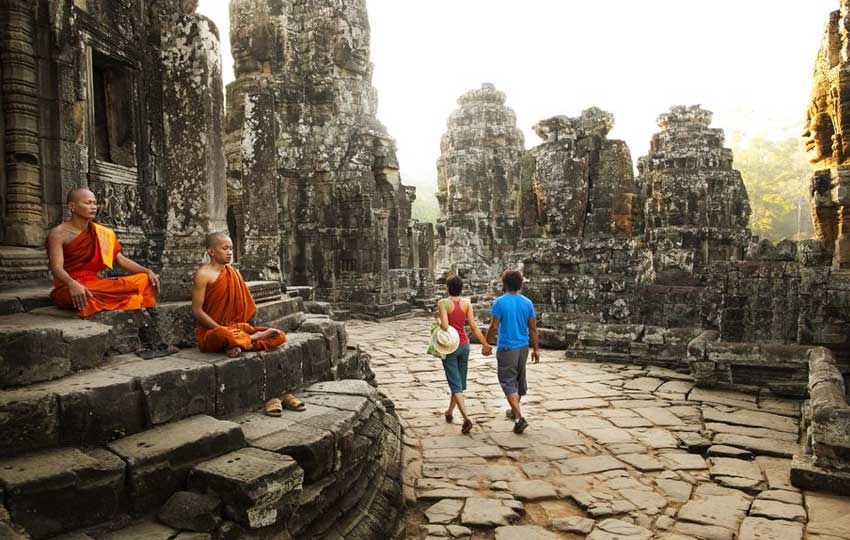 Cambodia is one amazing place that is famous for its vibrant cultural, gorgeous deltas, historical sites, mountains as well as the Gulf of Thailand shoreline. If you have an Indian nationality, you will get yourself a Visa on Arrival and enjoy a maximum duration of thirty days fun here at the price of US $20. Also, you can carry your passport snapshots, get all your necessary funds in order to stay there and get the obligatory travel documents, such as your passport, flight tickets along with a well filled out Visa on your Arrival application form. Also, one condition is that your passport needs to have a validity for at least 6 months out of your date of arrival at Cambodia.
What are the things you cannot miss out on?: You can get some great honeymoon packages to Cambodia as there are some great places such as Siem Reap and Phnom Penh, and enjoy the culture, history, and nightlife of Cambodia.
Sri Lanka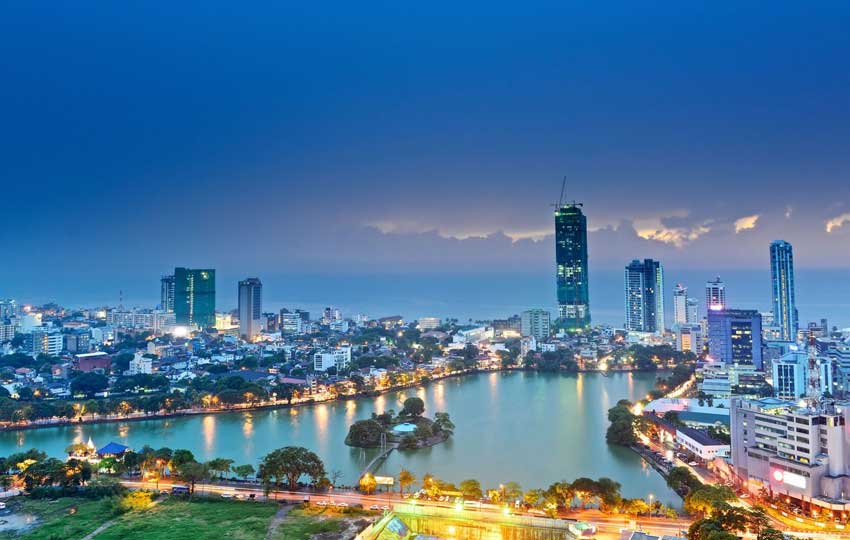 Having your dream of an international vacation is no longer a vacation as you can get the best of culture, wildlife safaris, pristine beaches etc. You can get a maximum duration of stay for thirty days after being here in this budget friendly international destination. One can enjoy a Sri Lanka train ride being in this awesome destination as one can enjoy some great things to do in Sri Lanka and try some great water sports being here such as diving and snorkeling, also one can try out watching some great whales and dolphins being here while you chill in some great beach resort.
What are the things you cannot miss out on?: You can get to the historic heartland of Sri Lanka named as The Cultural Triangle that will let you be enchanted by the rock fortress of Sigiriya, witness the holy city of Kandy builds that are around the Temple Of Tooth. Also if you are married, having a honeymoon in Sri Lanka will be ideal.
Bali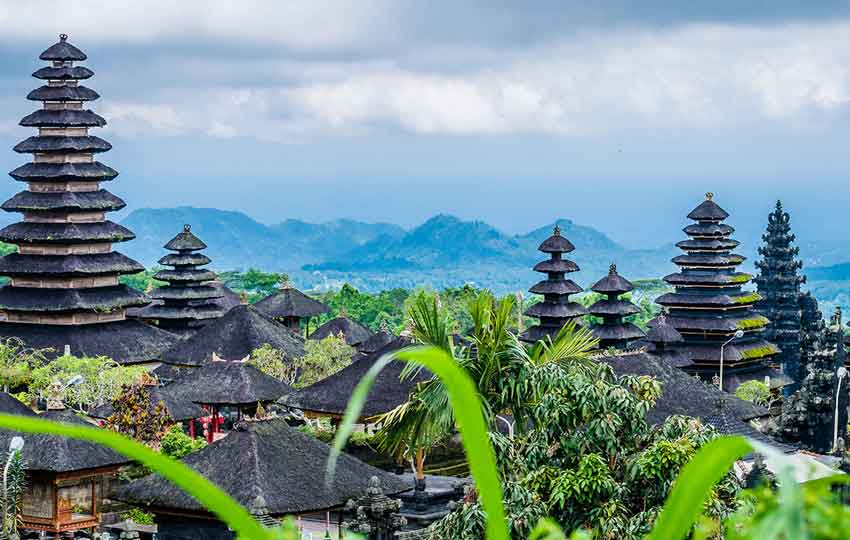 Bali is famous by the name of 'The Island Of Gods', this is one enchanting site that will give you some of the best escapes as you enjoy the best of rice terraces being in the gorgeous Ubud and enjoy trekking to the amazing Mount Batur and enjoy a great sunrise on the gorgeous beaches as you live in the most exotic and luxurious accommodations, this place will gift you the most amazing getaway being in Bali. Get the best temples, waterfalls and the best islands that will guarantee you a beautiful time on your Bali holiday package from Delhi, Mumbai, Chennai, Kolkata etc.
What are the things you cannot miss out on?: Since you will get the visa on arrival for 30 days, visit the famous sits that will light up your lives such as the 3 small islands that you would find being here such as Gili Meno, Gili Air,and Gili Trawangan. One can also explore the islands being on a bike tour since the islands are pretty small. Also, you can enjoy Bali massages and spas with your partner and enjoy the wonderful Kuta nightlife being on a Bali tour package.
[ Read also : 10 Reasons to Honeymoon in Bali – The World's Most Romantic Destination ]
Seychelles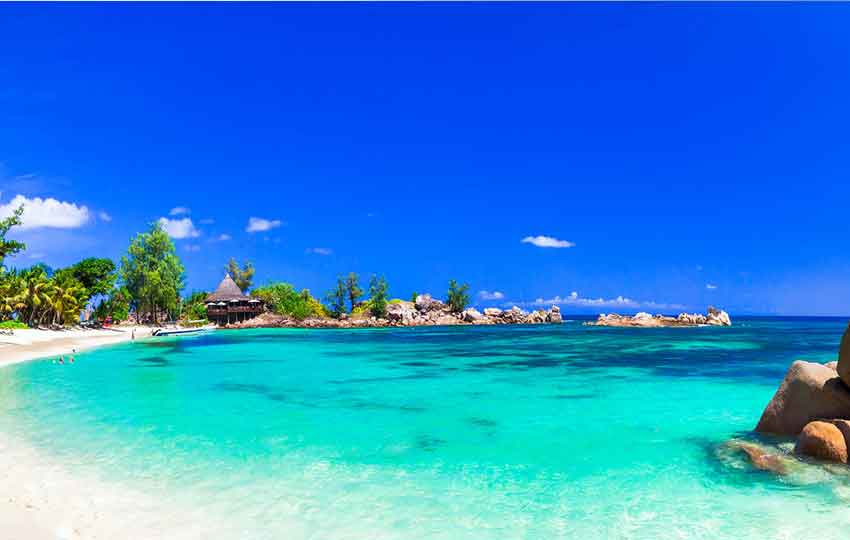 If you are planning to witness heaven on your holiday then visit the enthralling Seychelles that will have some of the best sugar sandy beaches. This land is famous for its beaches, culture, warm and welcoming aura as well as some great safety measures that one can enjoy. Also, get to meet the biggest tortoises at Curieuse Island. Find the most stunning mountainous terrain and witness the flora and fauna that once existed at the time of the dinosaurs.
What are the things you cannot miss out on?: Visit the secret waterfall of Praslin and witness the best beaches and national parks.
Saint Lucia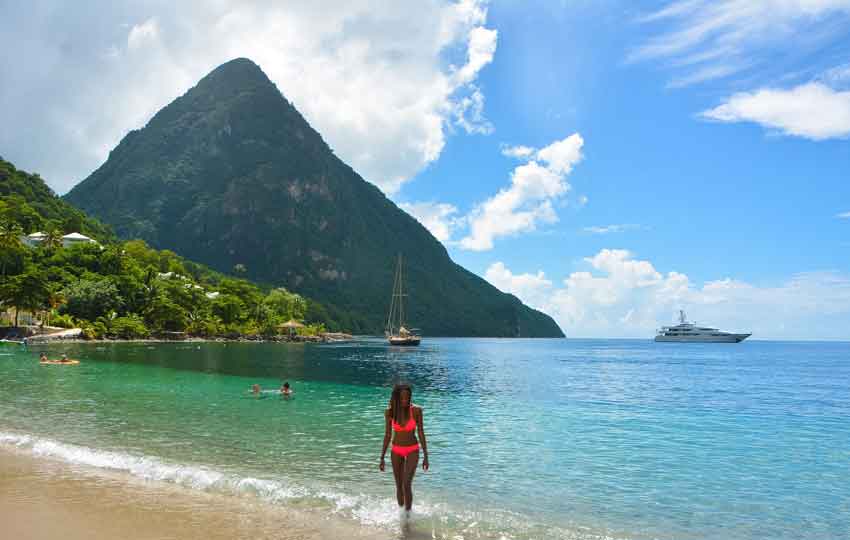 Saint Lucia will serve you with some of the best white sand, azure waters along with some of the most stunning views of Piton Mountains, endless waterfall-dotted rain forests to enchant you, this place is an ideal location for honeymoons. Indians can easily get visa on arrival for a maximum duration of 6 weeks. One can also enjoy some great activities such as visiting the Piton Falls and enjoying a romantic sunset cruise together.
What are the things you cannot miss out on?: Visit Rodney bay, Pigeon island for some fun and relaxation. Try snorkeling, scuba diving etc. Also visit the Diamond falls botanical gardens.
Uganda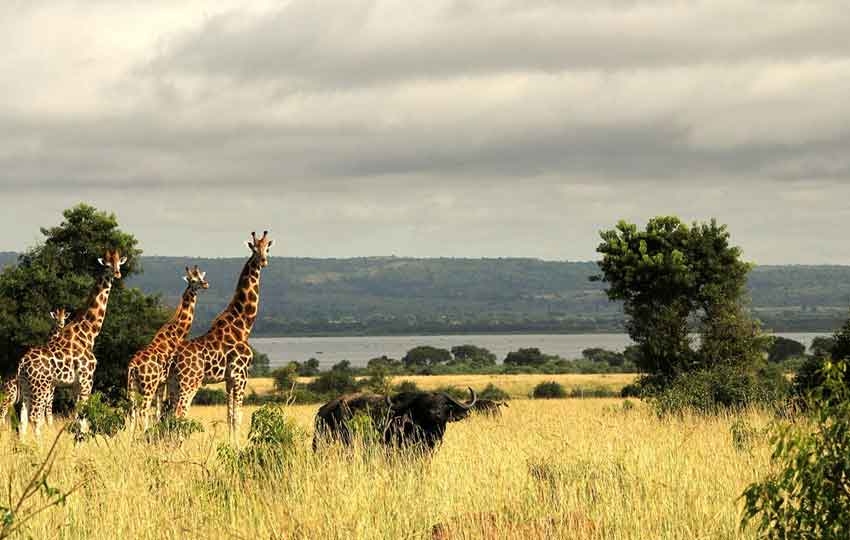 Uganda will provide you with some of the most fun and exciting options to enjoy in this African country and enjoy the best mystical, mountain gorillas who would be seen living in the dense forests. One can get a visa on arrival being an Indian citizen for a maximum duration of 90 days. Have a great time exploring the Ngamba Island, Ssese Islands, Chimpanzee Sanctuary, Lake Mburo etc.
What are the things you cannot miss out on?: Visit Murchison falls National Waterpark, Ngamba island wildlife sanctuary, and explore the ever so happening nightlife of Uganda.
Madagascar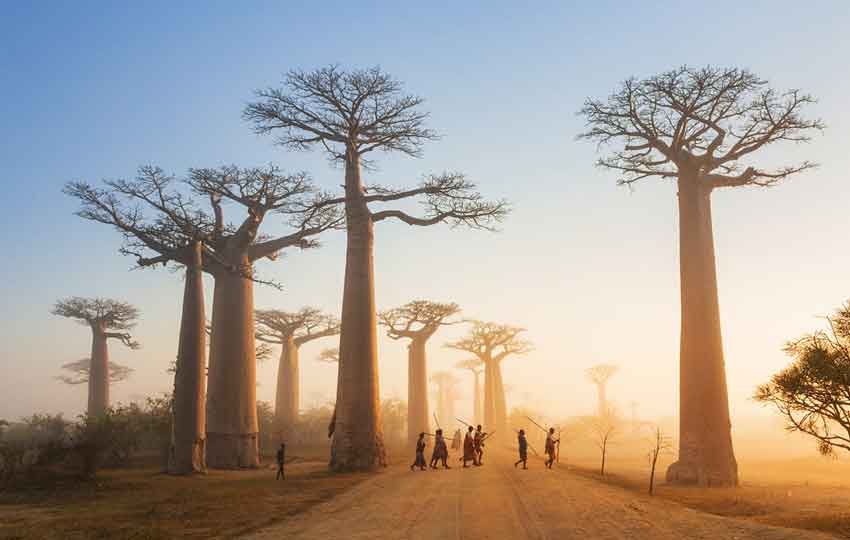 Madagascar is known for its wonderful and appealing wildlife, the colourful villages, untouched beaches, and some great travel experience that will make your trip to Madagascar worth it. If you are an Indian citizen, you will get a three months visa being here and enjoy being on a cozy honeymoon with some great accommodation and fantastic activities, Madagascar has some great moments planned for you, you'll love your visit to Madagascar. Indians citizens are granted 3 months visa here. If your idea of a vacation involves romantic accommodation, Madagascar will not disappoint you.
What are the things you cannot miss out on?: Enjoy diving with the whale sharks, witness the three bays, visit Isalo national park etc.
Samoa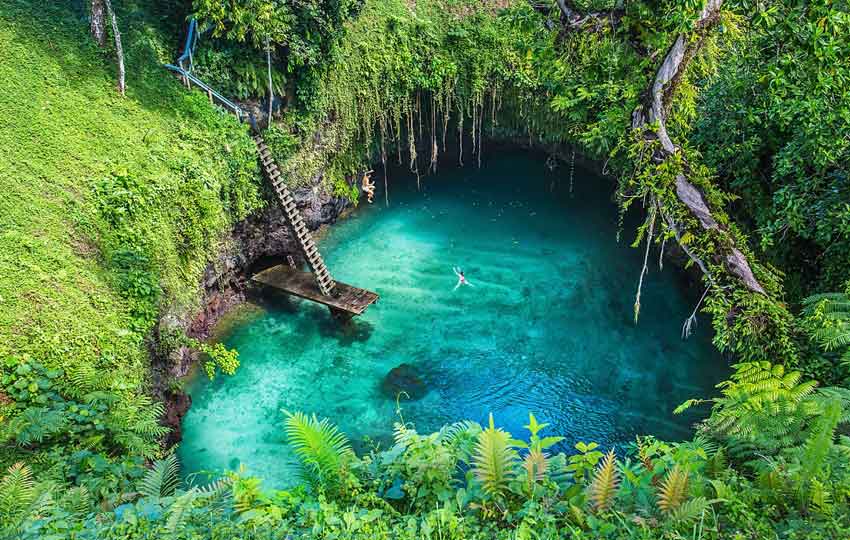 Samoa houses some ten really gorgeous islands that will make your stay absolutely wonderful. One can enjoy a great laid back stay being here in the rosy golden beaches along with some happening nightclubs to dance away your nights. This place will give some of the best and the most romantic experiences for you to enjoy being on a honeymoon. Enjoy a fun and playful splash at the famous Sopoaga Falls for a beautiful picnic.
What are the things you cannot miss out on?: Witness Opolu, Manono island, Samoa cultural village, Apia etc.
Dominica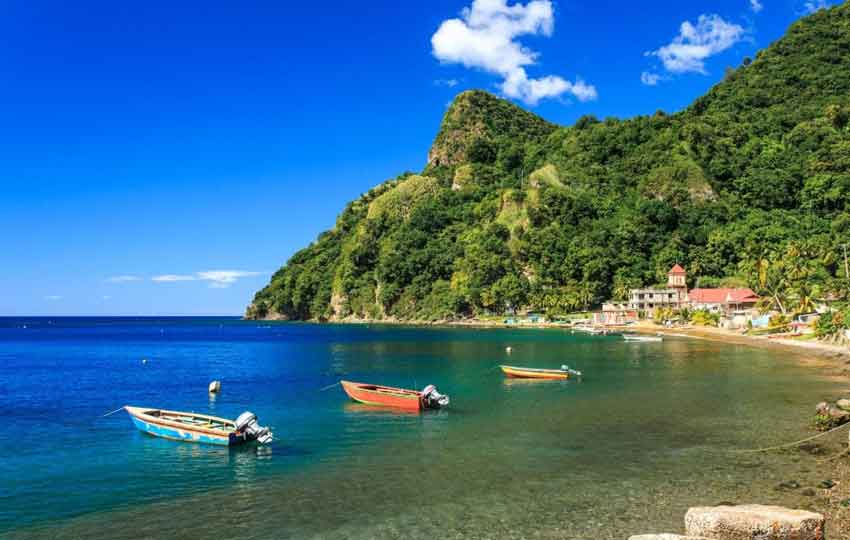 Dominica is a gorgeous site that will let you have a beautiful time as you enjoy the stunning beauty of Dominica exploring its vivid culture, inexplicable beauty and the most amazing waterfalls to have a mesmerizing time enjoying the gorgeous mountain peaks, lush greenery, hot springs, the largest boiling lake, hundreds of crystal blue rivers and streams. One can easily get the ninety days visa on arrival being in Dominica.
What are the things you cannot miss out on?: Visit the boiling lake, Emerald pool, try scuba diving, hiking, whale watching etc.
Fiji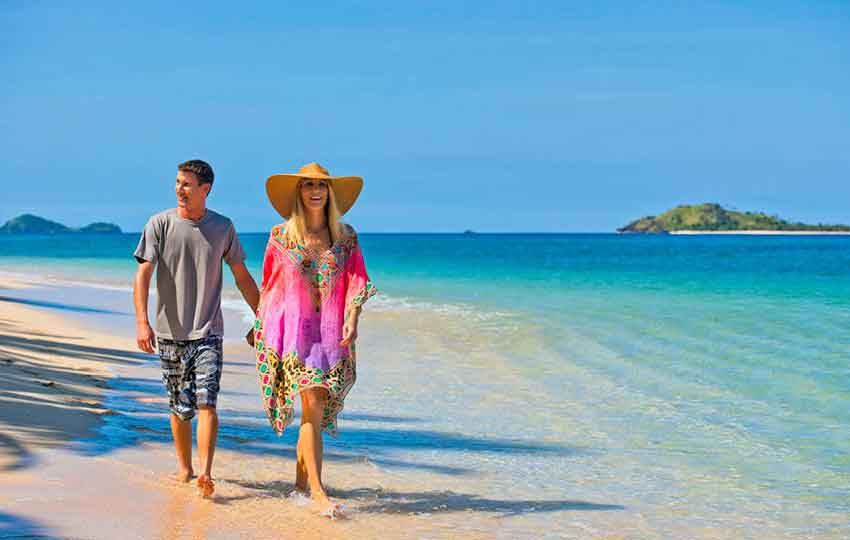 Find the most amazing white sandy beaches, enjoy a great relaxation in the lavish spas, enjoy the most stunning and gorgeous waterfalls, and be enthralled by the jet boat rides, Fiji has a lot of great activities that you can try being on a Fiji holiday tour with your family. This place is a bit isolated and will bombard you with some of the best cultural experiences, also the Indians can get a visa on arrival here for four months, and explore the wonderful marine life which is the best thing to do in Fiji.
What are the things you cannot miss out on?: One can enjoy the great experience of scuba diving being here. Get the best of nature on the hiking trails and witness the best of corals on a snorkeling trip.
Cook Islands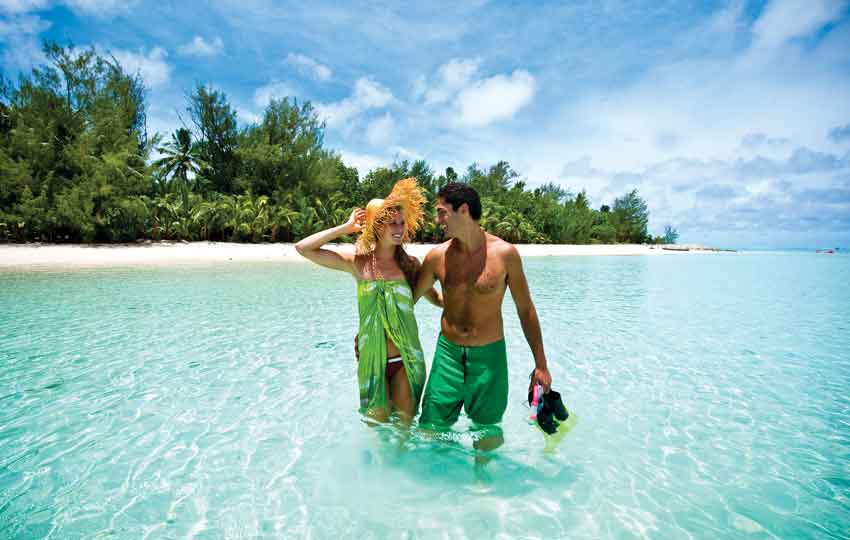 Cook Islands is your perfect escape that covers an area of 2 million square kilometers in the enthralling Pacific Ocean that has a collection of 15 alluring islands, there are many beautiful coral lagoons that one can find being here. Also find some of the most enchanting crystal beaches and get the opportunity of hiking the stunning and holy Papua Waterfall getting the experience of swimming in the gorgeous natural pool. This place will gift you a thirty one days hassle free stay without bothering to apply for visa before coming.
What are the things you cannot miss out on?: Visit the Titikaveka beach. Find the most engaging hiking trails, get to know the traditional island stories, and find some of the best diving in terms of water sports and adventures.
Bermuda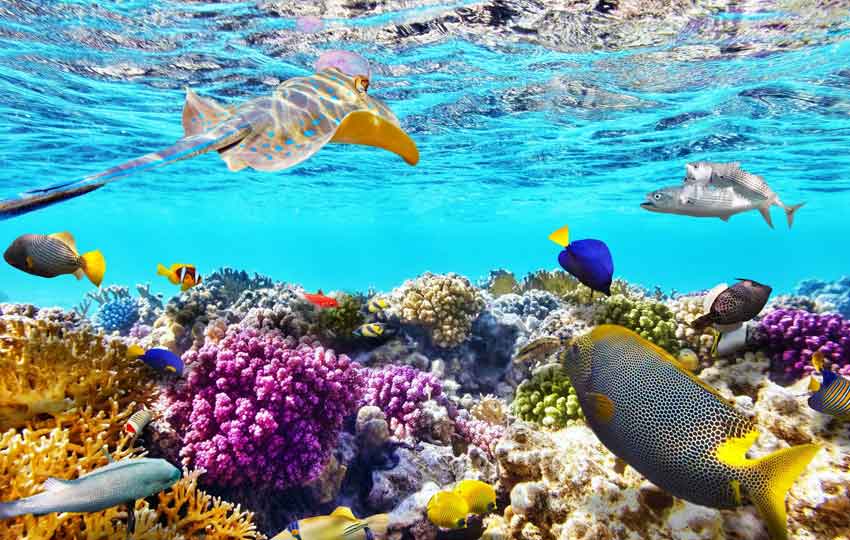 Bermuda happens to be a part of British Overseas Territories and is in the middle of the Atlantic Ocean and is a great place for the backpackers and is a great place with its picturesque beaches, enthralling history, great water sports activities. Bermuda will let you visit from India on a 6 months visa without any issues.
What are the things you cannot miss out on?: Don't miss on visiting the famous Warwick Long Bay Beach, Elbow beach, John Smith's Bay etc and try some amazing activities such as swimming and snorkeling.
Myanmar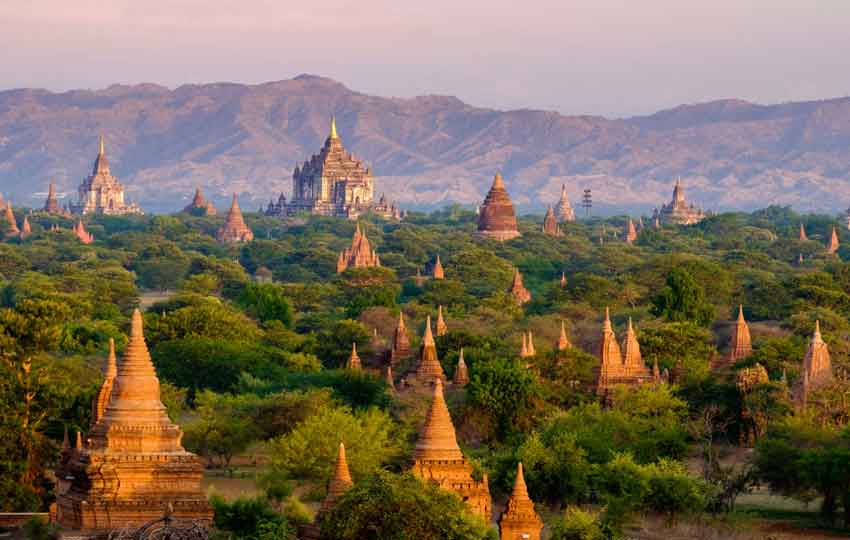 Being a neighbor to India, one can enjoy a great stay here for 28 days without having to bother about visa. Myanmar is a great escape for the honeymooners as you climb up the famous Mandalay Hill and witness the best of Mandalay being at the top and enjoy traveling in the ever so inviting Myanmar.
What are the things you cannot miss out on?: Enjoy the most magnificent waterfalls, enjoy hiking to the famous Dee Doke Waterfall, try out the hot air balloon rides and witness the best temples to get a divine experience. Also, how can you miss out on the tempting beaches?
Georgia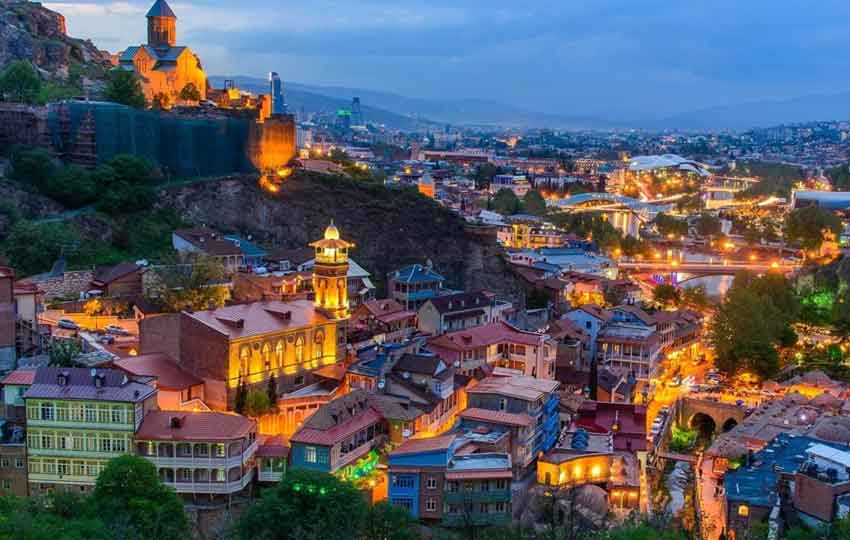 A warm and amazing country to let you have all the beautiful feels that you need to make your travel beautiful, this country will make your travel wonderful and beautiful as you enjoy a great stay here for ninety days on a visa that you can avail after getting here. Find the most stunning white sandy beaches, warm crowds, the largest aquarium of the word, and a relaxed tropical vibe.
What are the things you cannot miss out on?: Enjoy your tour to Chattahoochee National Forest enjoying the untouched pristine lakes, rivers, and waterfalls. Also, this place will let you enjoy the best electronic music festival that also includes international artists.
Montserrat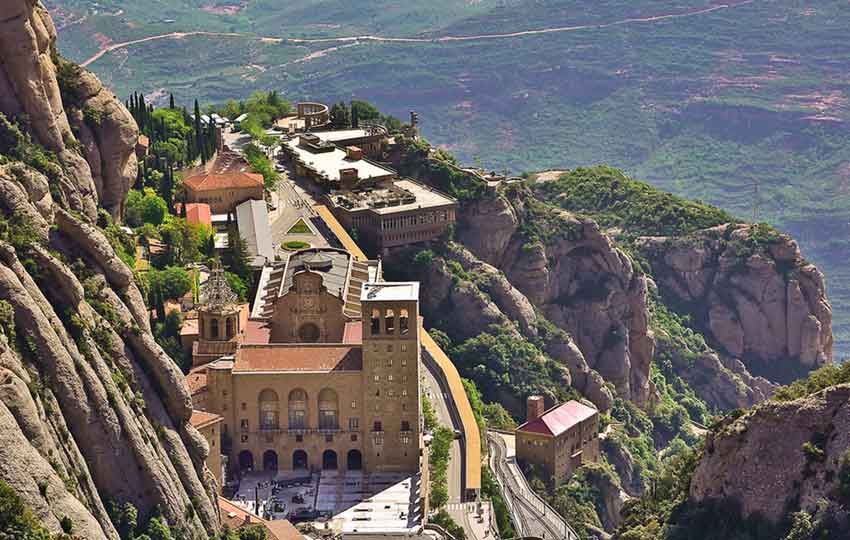 The Emerald Isle of Carribean, Montserrat will stun you as you can enjoy some of the fond memories being here. This island is filled with a lot of mountain ranges along with white sandy beaches. Discover the best of nature from the Garibaldi Hills as you enjoy the breathtaking views of the Soufrière Hills Volcano. Also enjoy the maximum of fun and entertainment in Montserrat enjoying on the beautiful pristine beaches of Montserrat enjoying some great activities such as swimming, surfing, snorkeling etc. Also, Indians will get a 30 days visa on arrival after coming here.
What are the things you cannot miss out on?: Enjoy a cable car ride or even board the Cremallera Train and reach the peak of the mountain, witness the Santa Cecilia's Monastery, and try some of the best hiking experiences being in Montserrat.
Nepal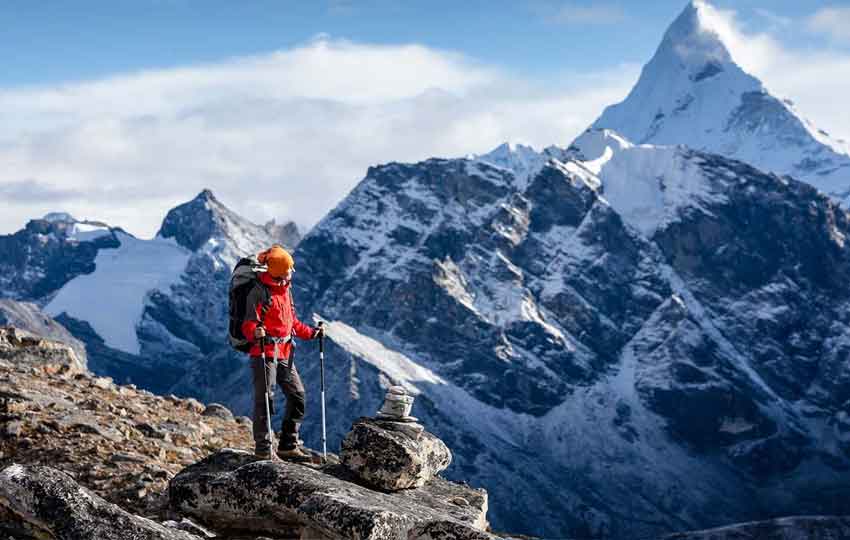 Nepal is one beautiful country that will let you witness the best being on a vacation, find the most stunning locations, beautiful backdrops, gorgeous mountains, green forests, medieval cities, holy sites, warm people and mystique ambience that will create a great aura for you to enjoy a wonderful holiday. One can enjoy some great trekking being with their partner and enjoy some great adventures being there being on a great honeymoon to Nepal.
[ Read also: 10 Top Places to Visit & Things to Do in Nepal ]
What are the things you cannot miss out on?: Try the simple Nepali food, indulge in some trekking activities and visit some of the best monasteries being in Nepal.
Thus, these are the most stunning places that you can visit without having to worry about any visa hassles. So, visit these twenty five countries that will offer you the best visa on arrival services. Enjoy the best of these countries being on your travel to them.