Nepal is one of the most stunning place that you can visit while being on a holiday, there are various travel experiences that one can enjoy while being on a holiday in Nepal Get Things to Do in Nepal and enjoy a tour while being in Nepal. Nepal has a lot of tourist attractions that you need to visit and be enchanted by. It is one of the most gorgeous destinations of the world that has a lot to offer to the tourists.
These are the best places to visit and things to do that you can enjoy while being on a Nepal holiday.
Pokhara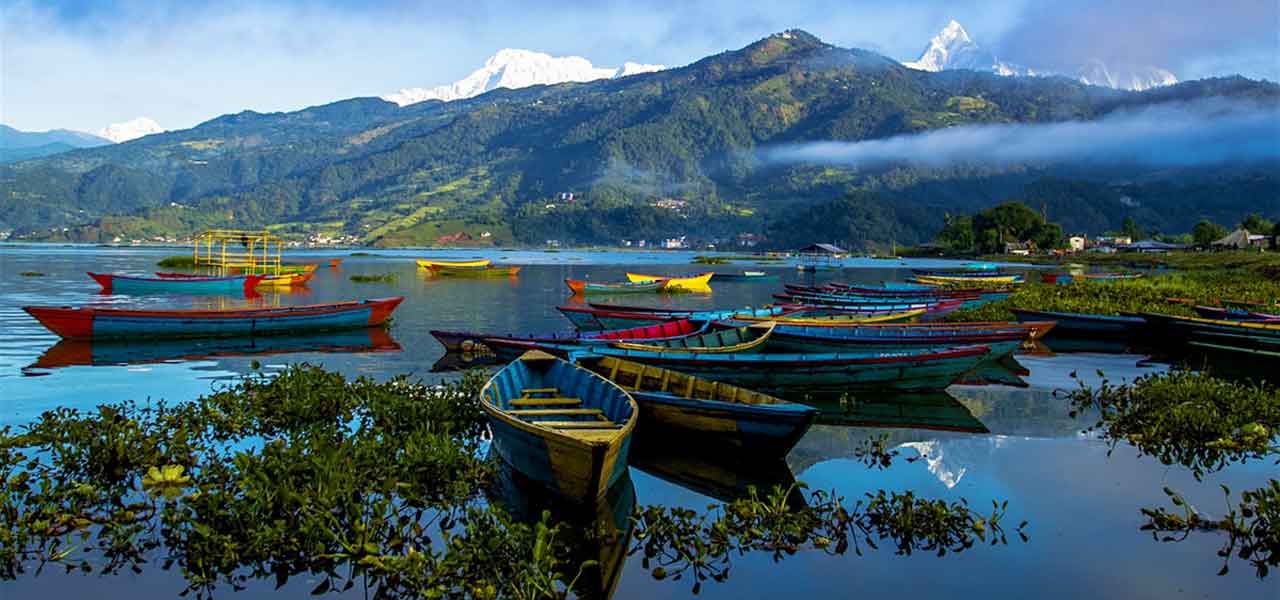 Pokhara is one beautiful place that you can visit while being there on a holiday, you can sit and relax while being near lake Phewa, Pokhara which is a great place that you can enjoy while being there. Pokhara is also famous by the name of 'Gateway to Annapurna Circuit,' as this place is great for paragliding as you can enjoy some wonderful adventures while being here. This place will enchant you with its beauty and has everything that would make you feel like you are in some magical place with your family. You can witness the beautiful River Seti where you can enjoy some great river rafting adventures. So, go ahead and book a trip to Nepal.
Kathmandu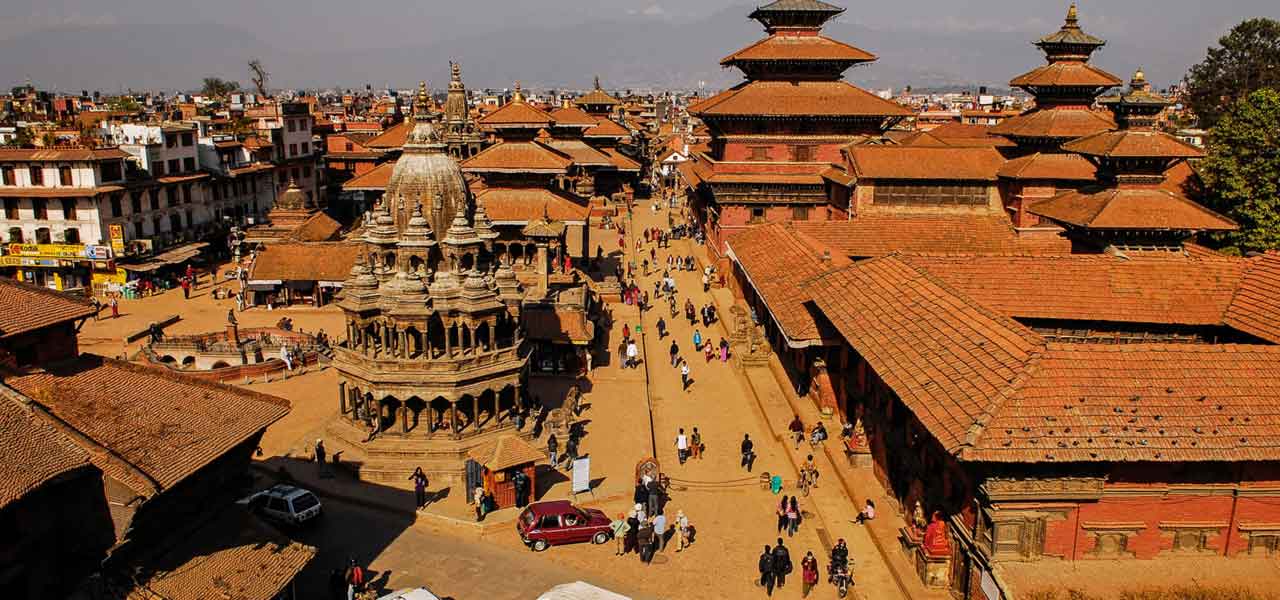 Kathmandu is one of the most famous places that you can witness in Kathmandu, this place is the capital city of Nepal. This place gives the travelers a lot of opportunities for exploration. Kathmandu is a great place for adventure/trekkers and you can also enjoy the wonderful view of the ultra famous Mount Everest while being in Kathmandu. This place is also famous for pilgrimage tour, as this place also has the famous temple, Pashupati Nath. You can also try the wonderful Nepali cuisine while being in Nepal. Enjoy a great Nepal holiday package.
Bhaktapur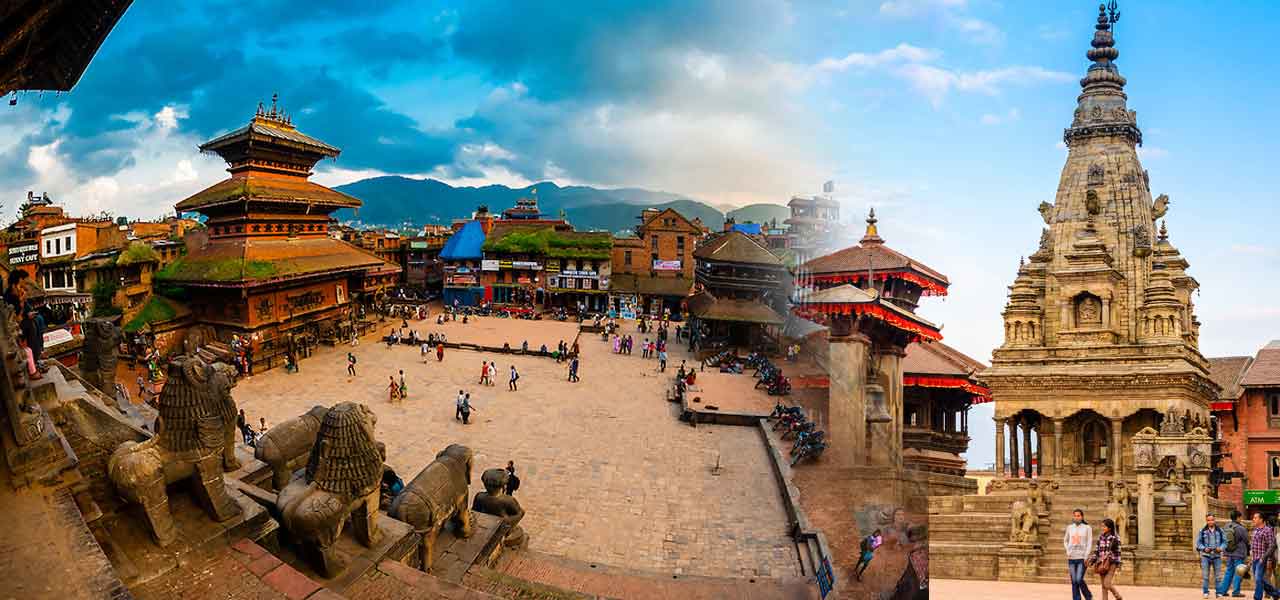 Bhaktapur is a really famous place that has rich architecture and many Hindu temples, you would be mesmerised by the wonderful architecture and art while being in Bhaktapur. This place is a favourite among the devotees. You can enjoy wonderful architecture in the Bhaktapur Durbar Square. You can also shop for a lot of souvenirs, pottery, puppets, masks and cultural handicrafts while being here.
Sagarmatha National Park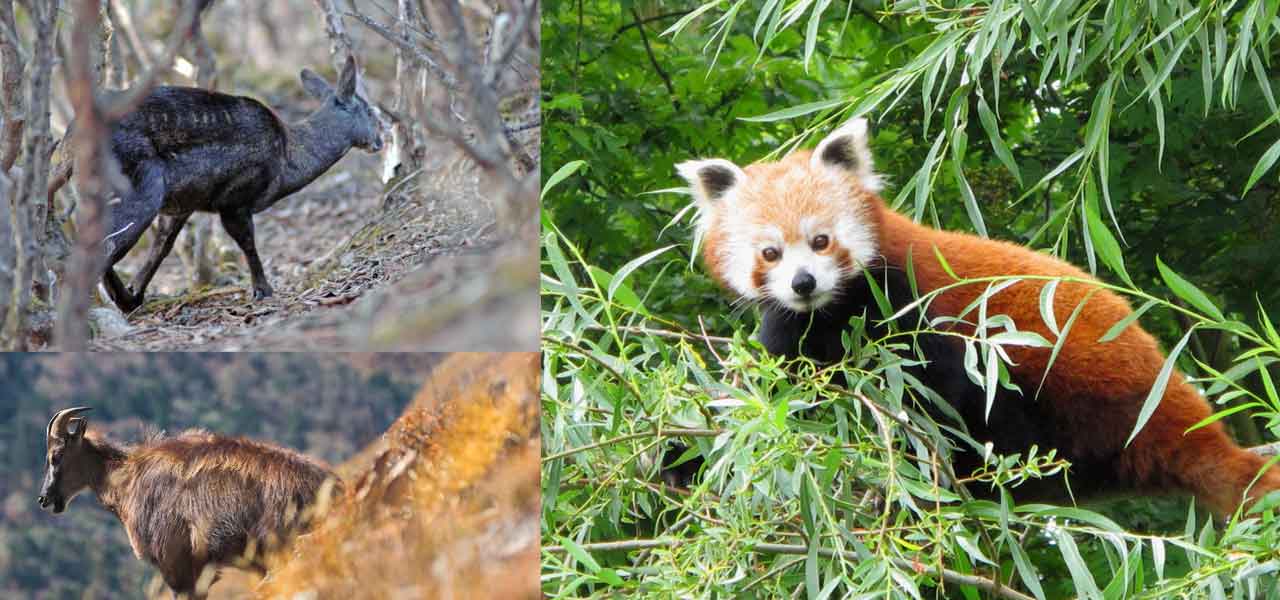 Sagarmatha National Park is really near to the Mount Everest. This place is spread in an area of 1148 sq km, Sagarmatha also houses the world's highest peak, Mount Everest (8848 m) and many other high peaks such as Lhotse, Cho Oyu,Thamserku, Nuptse, Amadablam and Pumori. Sagarmatha is also a great place for trekking in Nepal and you can enjoy stunning views of Everest and the Himalayan Range from here. This place also houses the unique flora and fauna such as rare Snow Leopard species. Enjoy a wonderful tour to Nepal.
PATAN (LALITPUR)
This is one of the three royal cities of Nepal, Patan or Lalitpur or Yala and is really a sight to enjoy. Patan is famous for its rich architecture, fantastic wood carvings and an air of spirituality. This place once had 1200 monuments and is a great place for a holiday.
LUMBINI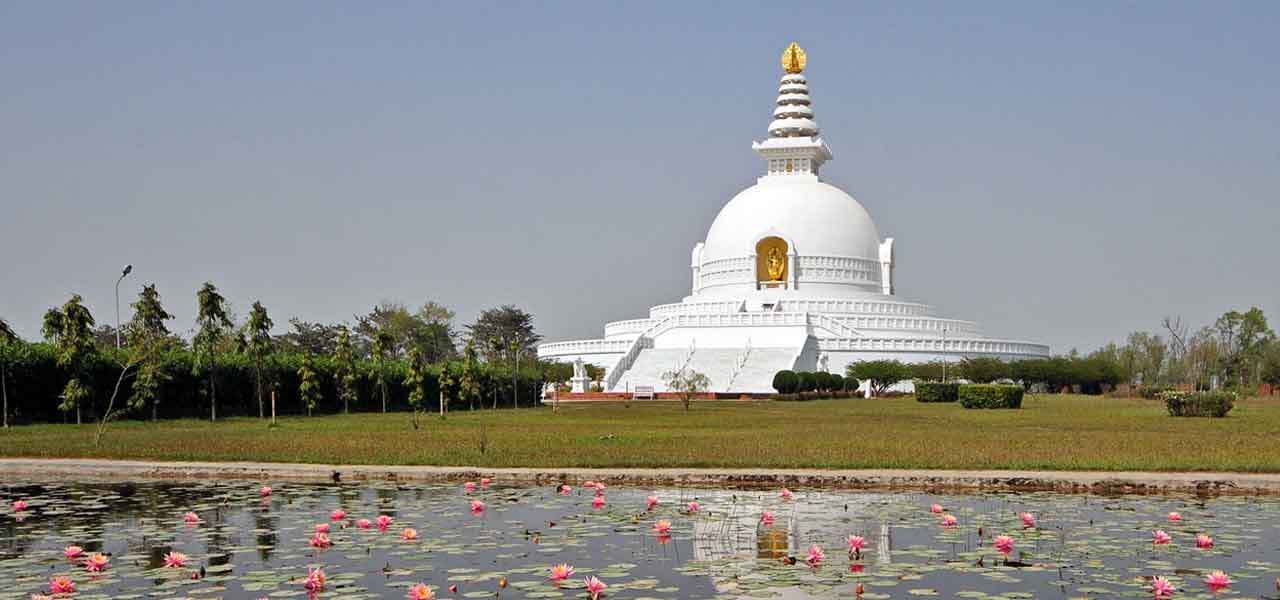 Lumbini is a really famous holy place that will surely leave an imprint on your soul. This place is said to be the birthplace of Lord Buddha, it is a really famous pilgrimage destination in Nepal that has a lot of peace and calmness that will make you visit this place again and again. This is one of the most famous tourist destinations in Nepal that you can visit, You would be mesmerized to visit the famous Maya Devi Temple, which is situated amidst a large park that comprises of lakes and monasteries. Get yourself Nepal spiritual tour packages and embark on a journey that will take you closer to the almighty and witness the power in your own self.
JANAKPUR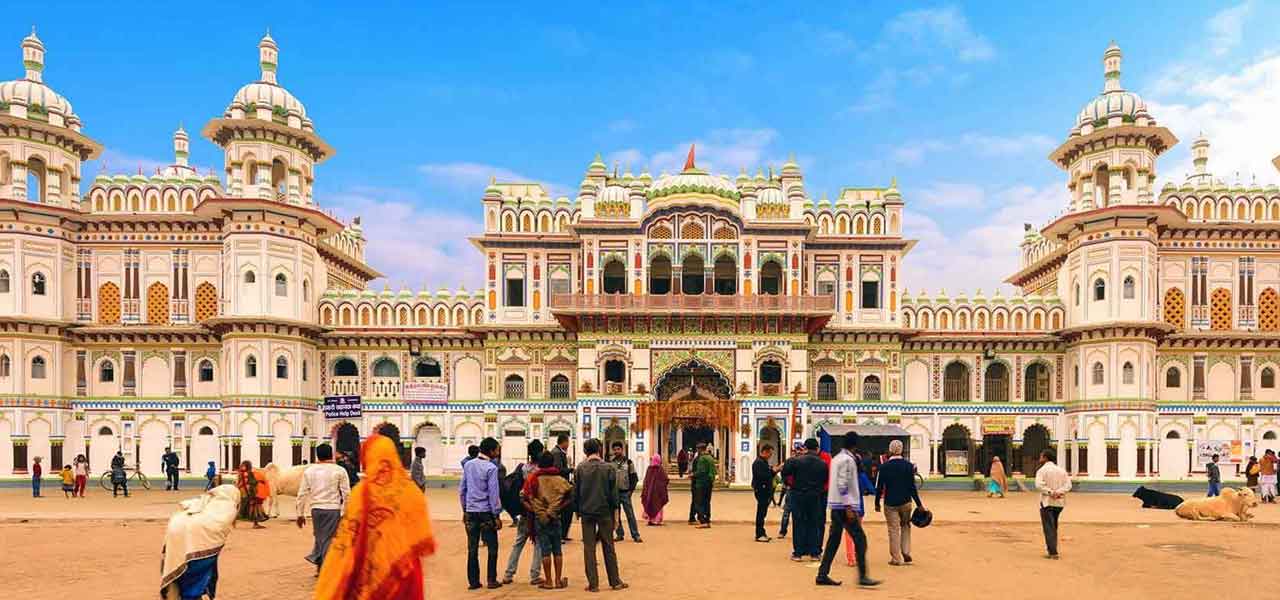 Janakpur is a fabulous place that you just have to visit while being in Nepal. This place has a lot of historical significance, you would also want to experience the vibrant culture and traditions of this wonderful place, this place also hold a lot of religious significance. This place is also the birthplace of Lord Rama's consort, Sita and this is also the famous place for Hindu devotees. This place is also said to be the famous place where Lord Ram and Sita got married.
DHARAN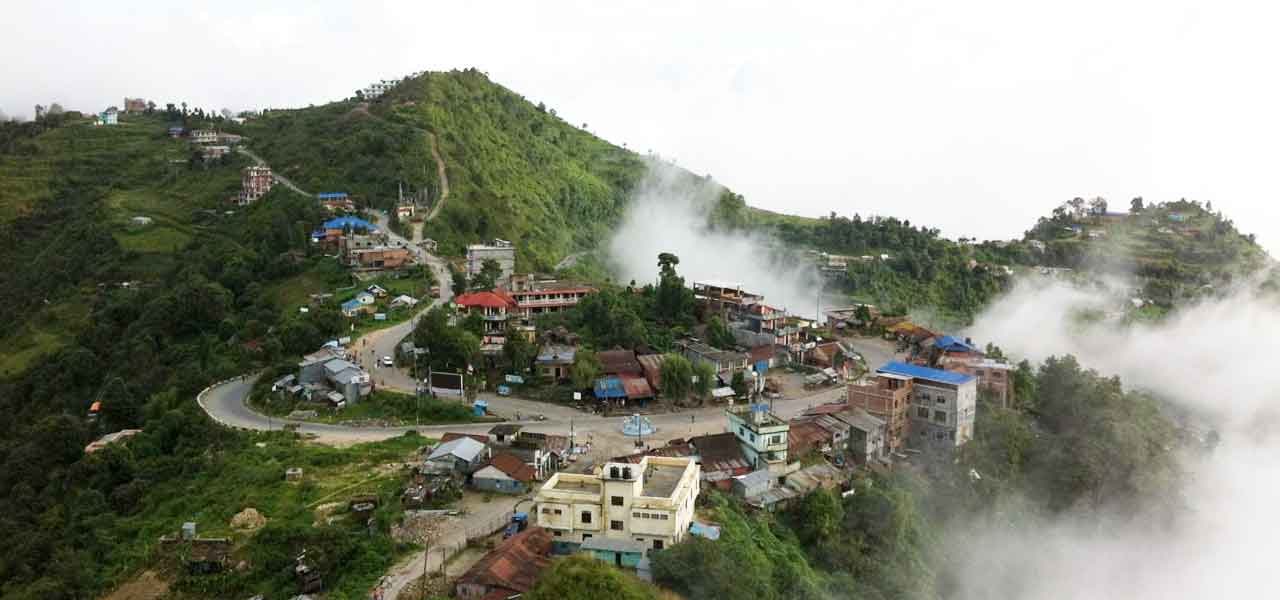 Dharan is another really beautiful city that must visit while being in Nepal, this place is located at the foothills of the Mahabharata Range and is really famous. You would love to witness this really famous place. This city has been divided into two parts that has one area that has a lot of banana plants, the famous bamboo-forested hills and some rustic shacks that will make you feel like you are in some really naturalist surrounding, while the other section of the city has the typical touch of countryside, you would be enchanted to see the really huge and high end bungalows, some really neat pavements, and also the famous country club that also has a golf course which makes this place a must visit place during your Nepal tour. These two areas have been divided by a dusty and crowded market where you can actually shop till you drop as you will find a lot of great shopping options while being here. This place Dharam is also a Shaktipeetha as this is the place where one of the limbs of Sati, the consort of Lord Shiva had fallen. So, you cannot miss out on this place during your Nepal travel.
BOUDHANATH STUPA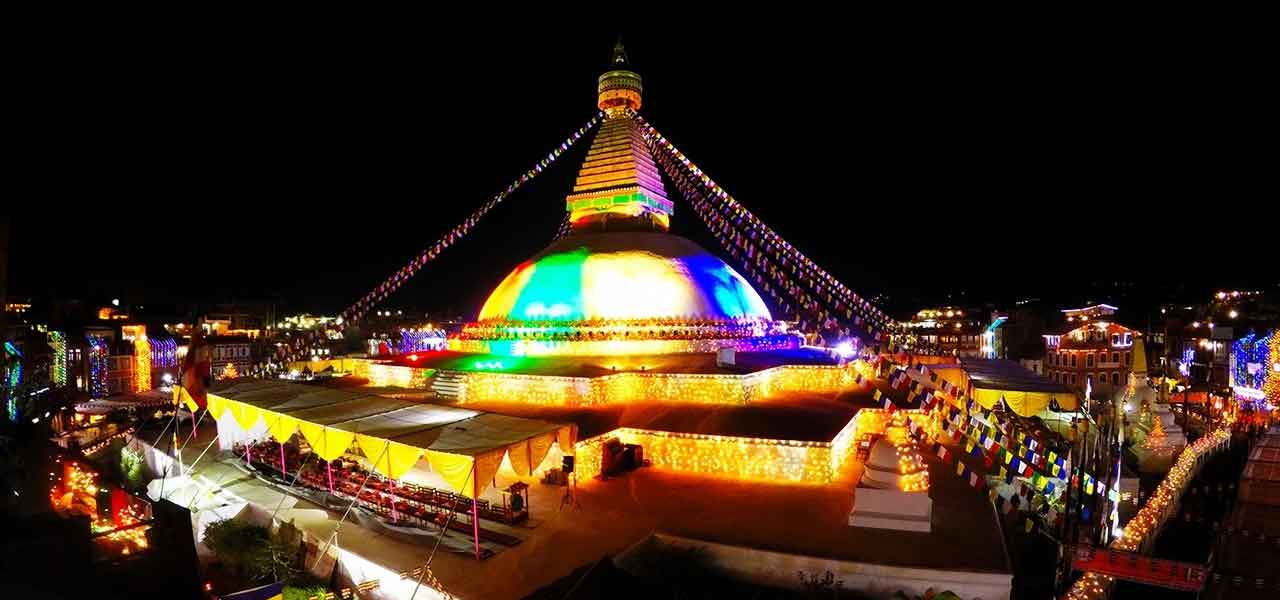 You should also visit the really famous Boudhanath stupa that happens to be the most famous place in the history of Nepal, you would be excited to tour this famous place while being in Nepal. It is one of the most sacred places in Nepal that you can visit, also you will get to experience the famous Tibetan Buddhist culture while being here. Also this place is Asia's largest stupa and one gets to experience a lot of pace and calmness of the mind while being here. Also when you are visiting Boudhanath Stupa, you must try to visit this place in the evening as this place is the most magical and beautiful during that time as it is lit up with thousands of butter lamps during the evenings.
ENJOY TREKKING IN ANNAPURNA AND LANGTANG REGION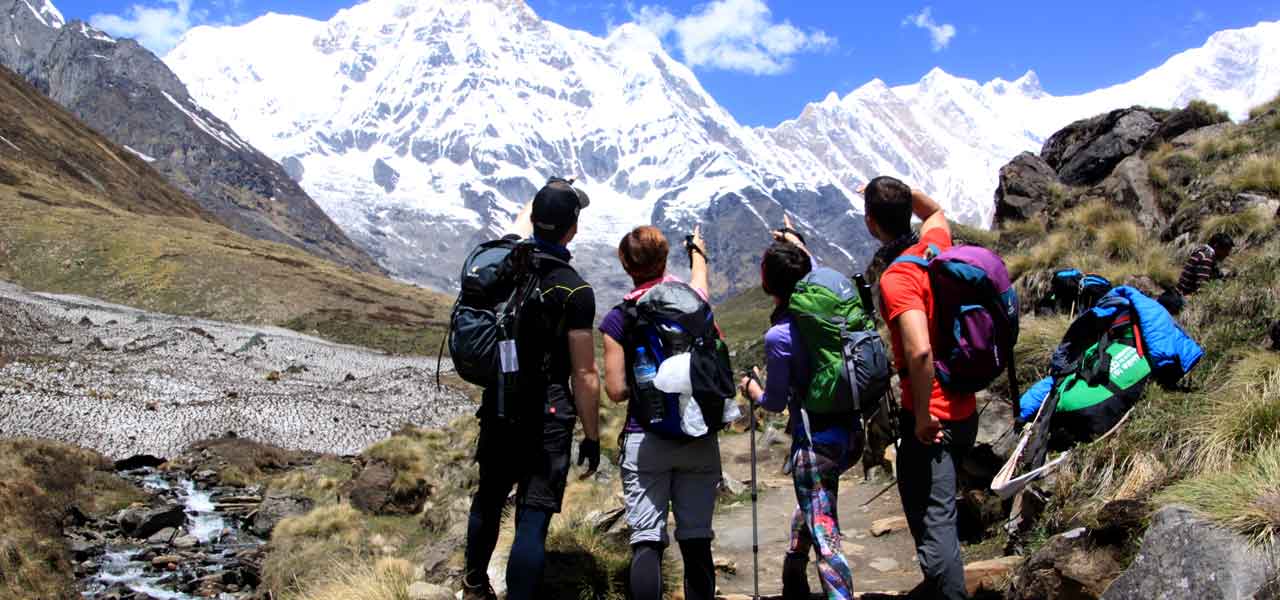 You can go ahead and enjoy some great trekking experience while being in Annapurna and Langtang region, there are many great things that you can enjoy while being in Nepal. You can experience the most exotic treks in the world while being in Nepal and especially in Annapurna and Langtang region. While trekking in Annapurna you will trek through valleys, dense forests and semi-frozen waterfalls and fall in love with the beauty of Nepal. Get Nepal adventure packages today. Experience the wonders of Nepal while trekking through this paradise like place.
Thus, these are the most famous places that you can go to while being in Nepal and enjoy various things to do while being here. Book Nepal holiday packages now and experience travel like never before.
Leave a comment