India is one beautiful country that is also famous for another thing and that happens to be its diversity. With a lot of cultures intermingled that form a wonderful setup, this place is one of its kinds. This country is truly magical with its diversified self that creates a beautiful chaos that is satisfactory on one hand and maddening on the other.
Best Places to Visit on an LTC Tour Package
Port Blair, Andaman
Port Blair is one of the most famous destinations in Andaman, this place will make you feel like you are in beautiful wallpaper. This magical place is one of its kinds that will truly win your heart for being so beautiful tropical forest and rugged coastline. With crystal clear blue waters as well as the wonderful history that it boasts of, one can learn a great deal about the architecture of this marvelous place. We are the authorized travel agents for LTC in Delhi dealing with the best tour packages that lets you witness the cultural and historical significance of Port Blair.
Places you cannot miss out in Port Blair: Chidiya Tapu, Cellular Jail, Mud Volcanoes, North Bay Island, Mahatma Gandhi Marine National Park, Diglipur etc.
Darjeeling and Gangtok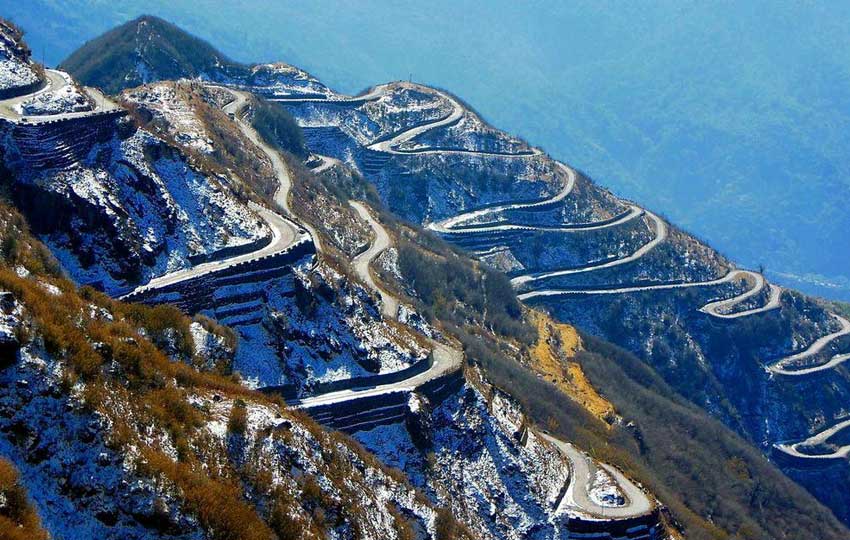 If you are planning a trip to the East, we will suggest you to not skip out on the amazing Darjeeling and Gangtok that are two destinations that are truly magnificent and boast of having the beauty that you cannot compare with anything. This hill station is a great trek in the Himalayan region and will let you witness the gorgeous ranges of the Himalayan region, along with that, one would also witness a lot of tea estates and great evergreen forests that will truly satiate your travel needs.
Places you cannot miss out in Darjeeling and Gangtok: Batasia Loop, The rock garden, Chowk Bazaar, Himalayan Mountaineering institute, Teessta, Nehru Road, Nigtingale Park, Peace Pagoda temple, Rumtek Monastery, Tashi Point, etc.
Kerala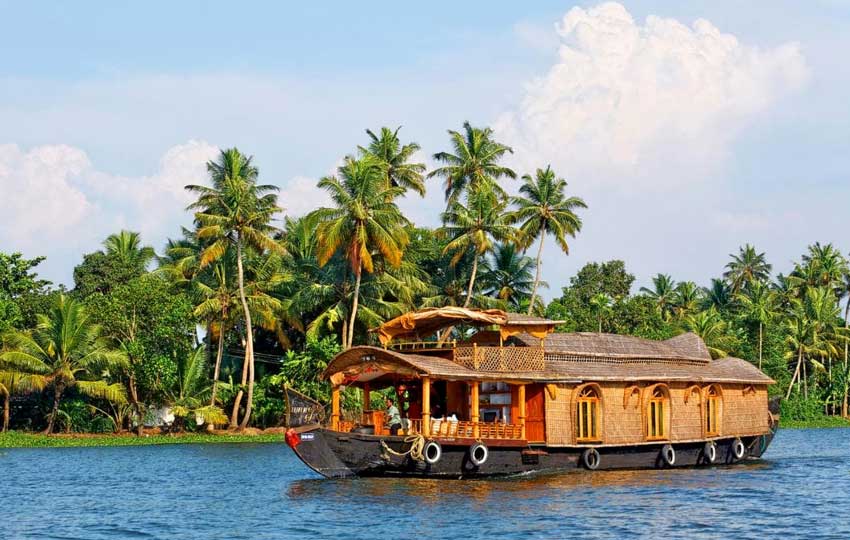 One enchanting place that is truly one of its kinds, enjoy floating in the backwaters of Kerala with some of the most stunning sights in this tropical paradise. Kerala is an ideal escape to let go off the monotony of your usual life and dive deep into some of the most ethereal experiences. Getting yourself relaxed and rejuvenated by yoga and some great massages as well as trying out some great couple spas here.
Places you cannot miss out in Kerala: Kochi, Munnar, Alappuzha, Thiruvananthapuram, Thekkady, Wayanad, Alleppey etc.
Kashmir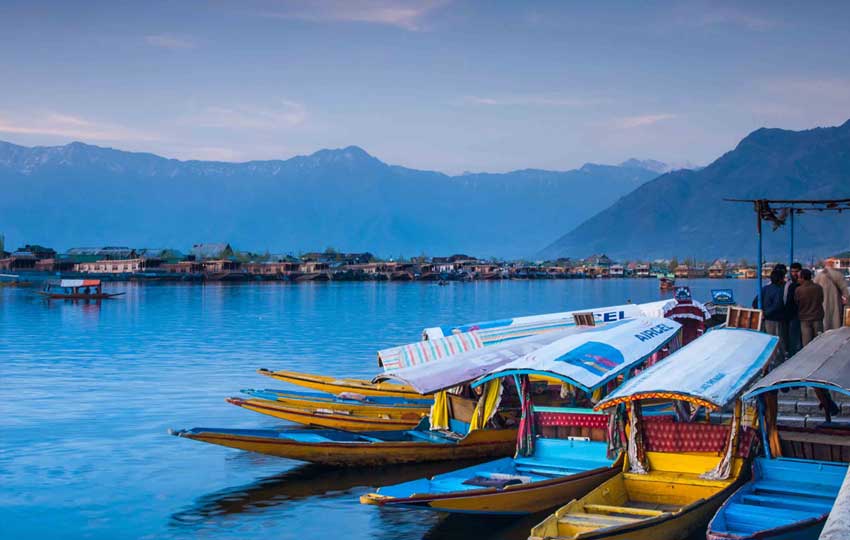 Kashmir is rightly called as the 'heaven on Earth'. This place has all the beauty that makes it at par with any of those gorgeous locations in the world, with beauty being generously sprinkled by God everywhere that one looks at, Kashmir is truly a sight to behold. This place will let you be in the wonderful shikara rides with your partner as well as try the houseboat rides being here or stroll across the famous apple orchards or buy loads of Kashmiri handicrafts or Pashmina shawls for yourself.
Places you cannot miss out in Kashmir: Kathua, Kargil, Kupwara, Leh, Sonamarg, Gulmarg, Leh, Sri Nagar, Pulwama, etc.
Ooty and kodaikanal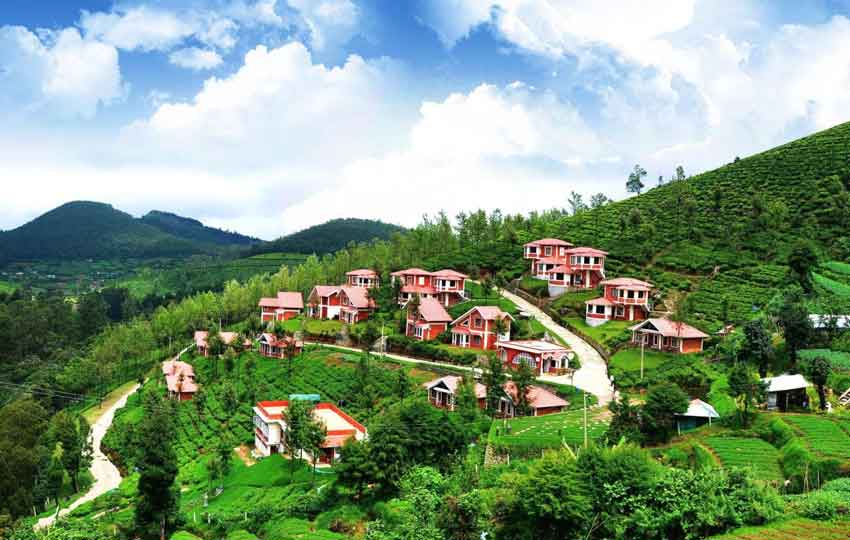 Ooty is the most famous hill station in the South India, this place is a respite from the hot summers and is in the Nilgiris in Tamil Nadu, one can never get enough of this picturesque resort town that has the fragrance of the eucalyptus trees along with a lot of coffee, tea, and spice plantations, a wonderful place to beat the heat and feast on some of the most beautiful sights in Ooty. Other than that, Kodaikanal is another wonderful tourist site located on a plateau that is surrounded by the backdrop of breathtaking hills as well as mountains. Also, Kodaikanal is known as the Princess of Hill Stations with its gorgeous deep valleys as well as cloudy skies.
Places you cannot miss out in.Ooty and Kodaikanal: Tea Garden, Berijam Lake, Stoen house, Pine forest, Lamb hill, Fernhill palace, Dodabetta Highest peak, Tea Estate, etc.
[Also Read: Some of the Best Place to visit in South India]
Goa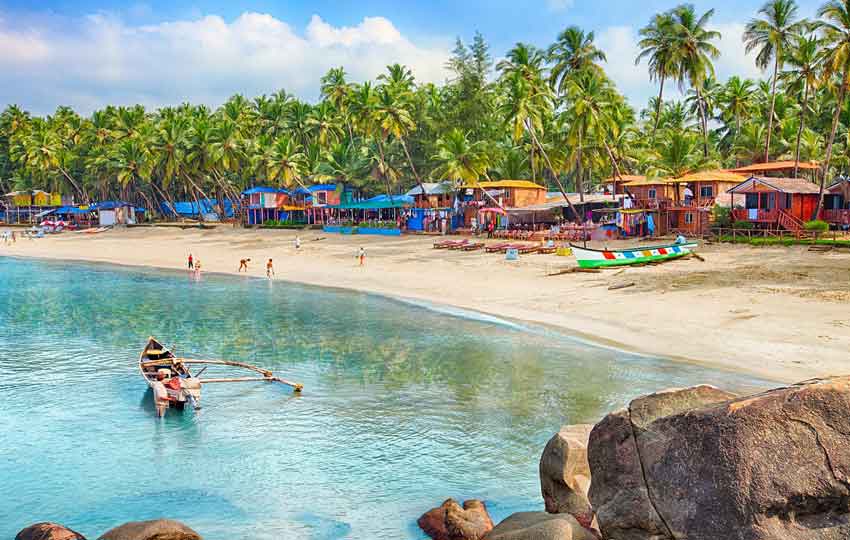 A really happening place, Goa will charm you by its ecstatic feels, this place is all that one needs while being on a fun vacation. With the best nightlife luring all the party lovers to the best booze that one can ever have, the most beautiful churches and temples that one can visit to the fascinating beaches, the charm of Goa can never fade away! Also, one cannot miss out those exciting bike rides in Goa; this place will give you ample opportunities to be kids again!
Places you cannot miss out in Goa: Fort Aguada, St. Augustine Tower, Mahadeva Temple, Cabo De Rama Fort, Basilica of Bom Jesus, Se Cathedral etc.
Nainital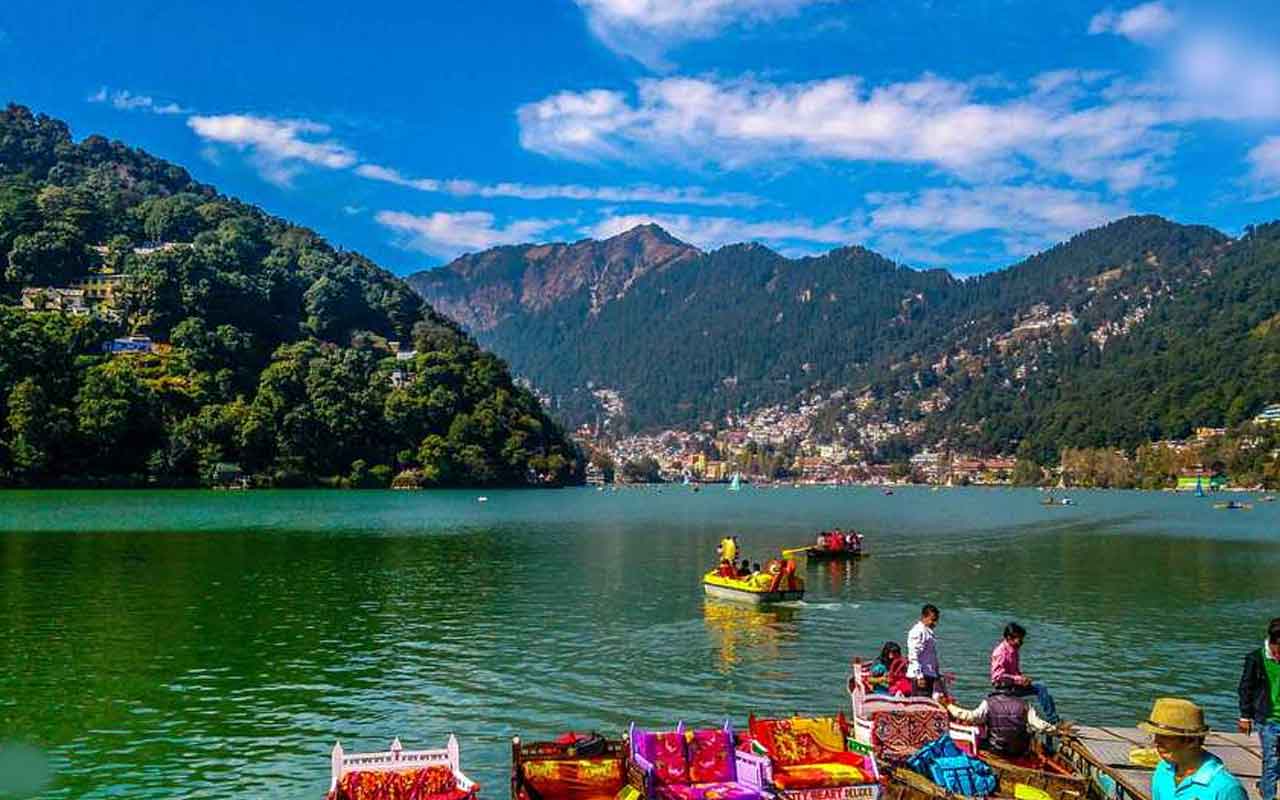 Nainital is one immensely famous hill stations that is also famous for the wonderful Naini lake that is not just a beautiful sight that you will instantly fall in love with but also it is known to be one of the 64 shakti peeths in India that marks its significance even more. There are many scenic points that make Nainital a must visit place in your holidays. Along with that, Nainital also has some famous churches such as Methodis Church, Saint Francis Catholic Church etc. One can also not miss visiting the famous Nainital Zoo that is one of the most popular places in Nainital.
Places you cannot miss out in Nainital: Naina lake, Tibetan Market, Hanuman Garhi, Tiffin top, Pangot and Kilbury Bird Sanctuary etc.
Gujarat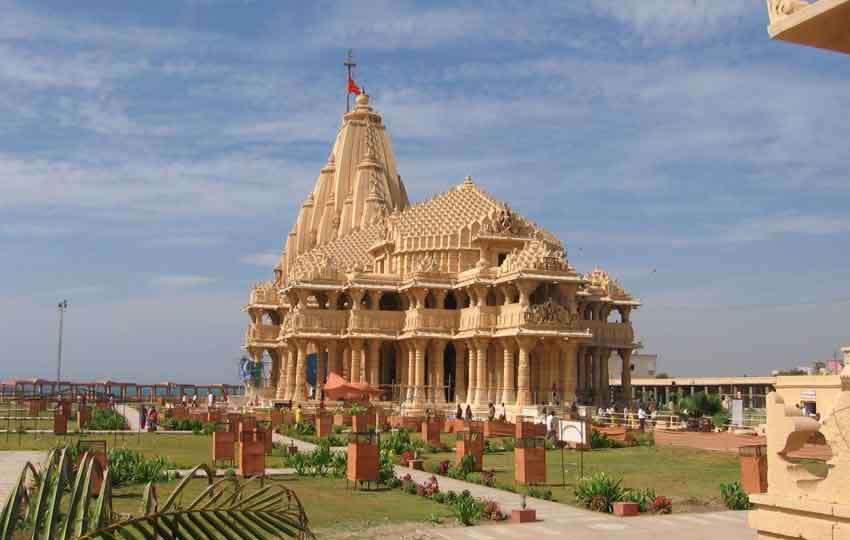 A really famous place that is often a part of LTC Tour Packages, Gujarat will win over your heart. Known to be the land where the legends have lived, Gujarat has its feet being washed by the Arabian sea; also one can find a wonderful amalgam of culture and traditions that creates a melting pot of many traditions and diversities. This place boasts of some incredible culture and traditions.
Places you cannot miss out in Gujarat: Gir National Park, The Lost city of Krishna, Rani ki Vav, Somnath temple, Laxmi Vilas Palace, Rann of Kutch etc.
Mahabaleshwar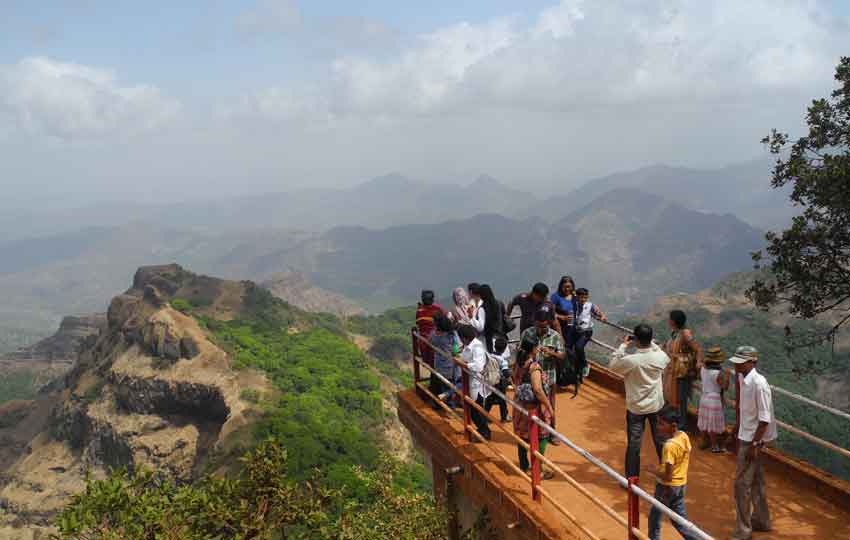 Mahabaleshwar is a beautiful place in the Sahayadri Range of Maharashtra and gives ample opportunities for relaxation and rejuvenation on LTC tour packages for family. Once a summer capital to the British Bombay Province, this place has come a long way! Mahabaleshwar boasts of a pleasant climate throughout the year that is truly a heaven for the writers to get rid of that writer's block. Also, Mahabaleshwar will let you try some really exciting adventure sports that will fit in your hunger for adventure in your trip. So, basically Mahabaleshwar beautifully proves to be a one stop destination that provides for all your needs no matter how diverse it all is.
Places you cannot miss out in Mahabaleshwar: Pratapgad, Lingamala Falls, Venna Lake, Mapro Garden, Elephant's head point, Panchganga Temple etc.
[ Also Read: The Best Ten Destinations To Visit in India For An LTC Tour Packages]
Kolkata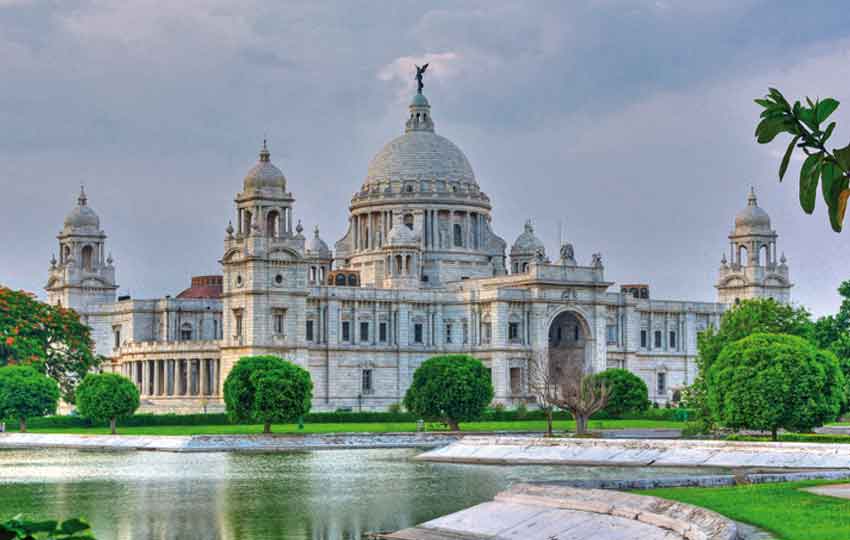 Kolkata is one really charming place that has all the festive vibes, this metro city is a lot more than the Durga Puja festival, the fishes and the Bengali sweets that it is famous for. Kolkata is famous for its extra ordinary architecture. Kolkata is also famous for its colourful markets that also has a historical significance, be it the largest flower market of the Mallik ghat or the book market at the College street that is also very famous, Kolkata is a delight for the shoppers. Also, how can we ignore the aspect of food, the culinary delights of Kolkata will leave you awestruck with its amazing Bengali sweets, the Indo- Chinese restaurants etc. This unofficial Literary capital of India will truly be one of the best places that you would ever visit for a fascinating stay in this land.
Places you cannot miss out in Kolkata: Victoria Memorial, Howra Bridge, Birla Planetarium, Fort William, Dakshineshwar Kali temple, Indian Museum etc.
So, these were some of the great options for LTC tour packages for Central government employees that will guarantee them a wonderful stay and some happy memories that will stay with them for a long time ahead!