Ever imagined to visit foreign places in India without spending a huge amount for international tour packages? There are so many places in India that resembles international places. India is also known as the best tourist visiting places with exotic venues. So, here is an opportunity for you to visit 10 places in India that look similar to international destinations. Let's pack your bags and travel to these dream destinations in India Tour Packages, the ten places that look completely foreign.
To explore the foreign like cities in India, plan India Tour Packages to one of your favorite dream destinations and experience some amazing things around.
10 Marvelous 'Foreign' Places You Can Visit In India
In the below section, you will get to know the places where you must visit on your Holiday Packages.
10. Khajjiar (Mini Switzerland)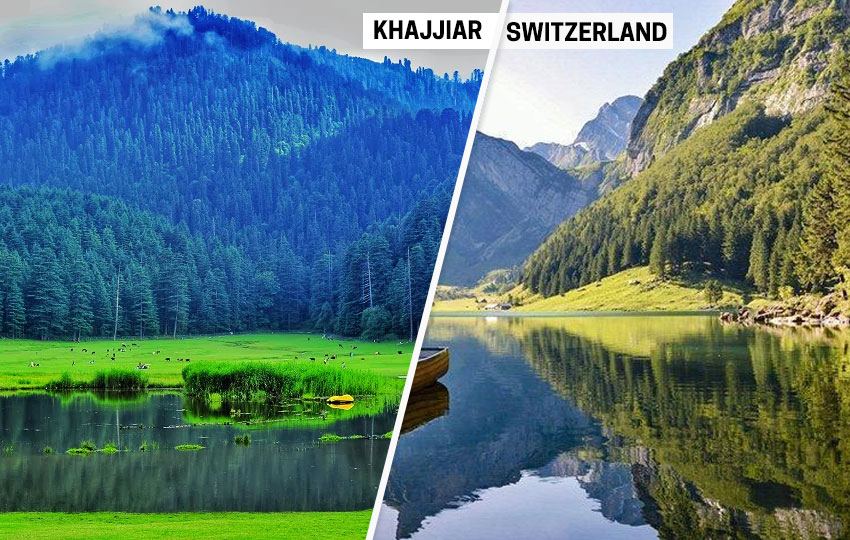 Switzerland is your dream destinations to visit from India. Khajjiar is the answer to your dream vacation. Khajjiar is located in Himachal Pradesh and also known as mini Switzerland of India. To experience the same climate as Switzerland then do visit in winters. Since the best time to visit Khajjiar is winter season. It is the snowfall you can enjoy the snow line around you while walking on snow and clicking photos.
Must Read Also: Best Places to Visit in Dalhousie
9. Lakshadweep (French Polynesia)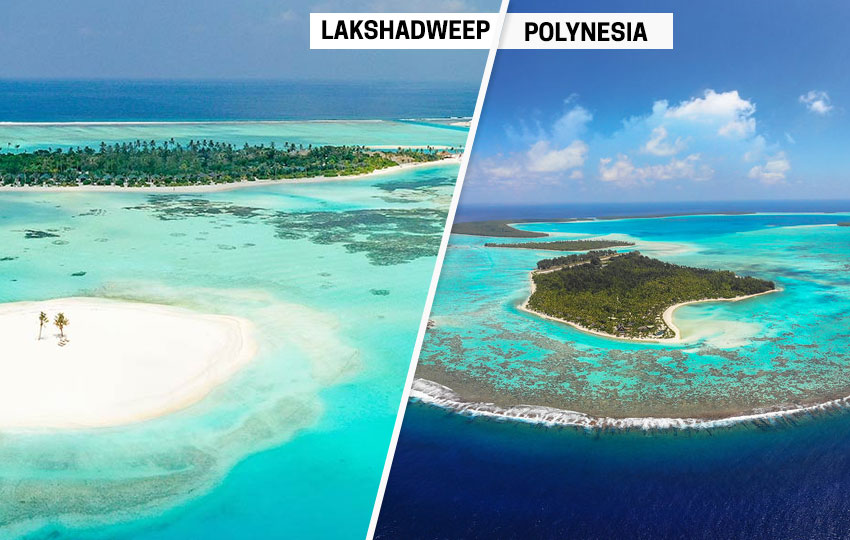 It located in India which looks like french Polynesia. If you ever dream to visit French Polynesia and cancel the plan. Then, the chance is here to visit french Polynesia without spending much. Lakshadweep feels and looks like the same as french Polynesia. Plan a wonderful trip to Lakshadweep with your friends or family and experience french Polynesia vibes in India by booking India Tour Packages.       
8. Gulmarg (Switzerland of India)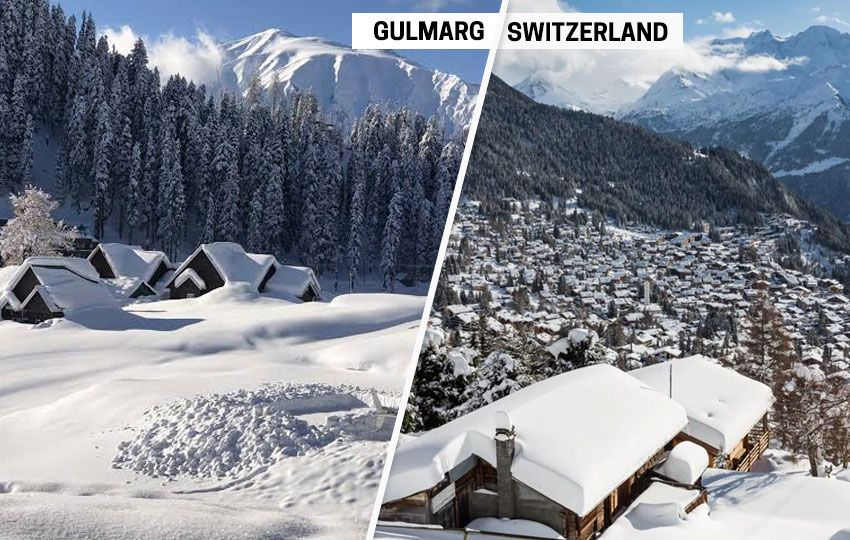 It is also known as the Switzerland of India. To experience the Switzerland vibes in India on a budget. Then do visit Gulmarg which is located in Jammu and Kashmir. If you are planning to visit Gulmarg then the best time to visit Kashmir is in the winter season. In this season, the snowfall starts and mountain resort of exceptional beauty looks just amazing with chill weather around you. The meadow of flowers is the famous place in Gulmarg to visit and feel the foreign place vibes in India.
Must Read Also: Top 10 Best Places to Visit in Kashmir for Honeymoon
7. Srinagar (Floating Market in Bangkok)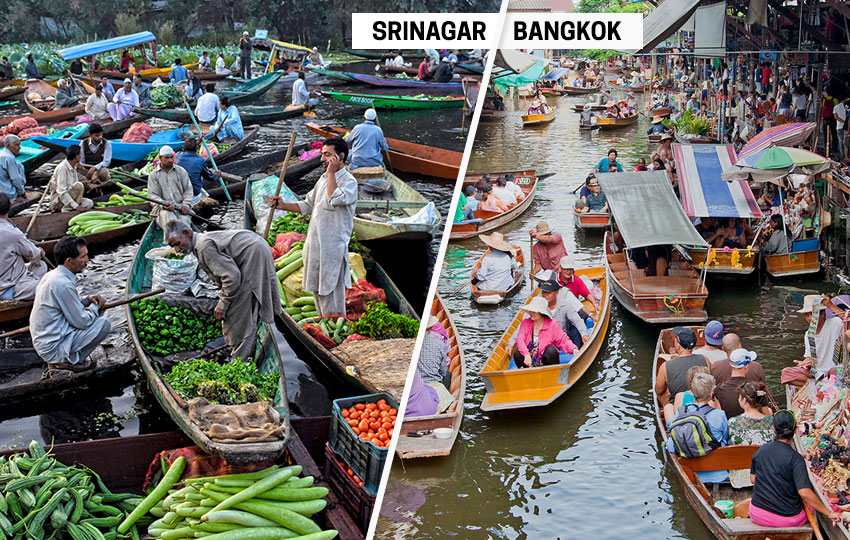 Plan to visit Bangkok but stuck cause of budget. You can explore the place on a budget as Srinagar look the same as the floating market in Bangkok. You can experience the same vibe in India without spending much on Srinagar Tour Packages. Dal lake is famous for its picturesque location which offers Shikara ride on water. There are so many things to do in Srinagar around the floating market. Planning to visit Bangkok then book Srinagar Tour Package and explore the Bangkok vibes in India.
6. Munnar (Cameron Highlands, Malaysia)
Love to be around greenery and planning to visit Malaysia but stuck on budget. Munnar is the place for you to experience the same vibes of Cameron Highlands in India. You can enjoy trekking with beautiful and pleasant views around you even in India similar to Malaysia (Cameron Highlands). Without thinking much about Malaysia Tour Package, here is your solution to explore Malaysia in India on a budget. Munnar, India is one of the best places to visit in India to experience the greenery valleys around you with your friend's or family.
5. Shillong (Scotland of the East)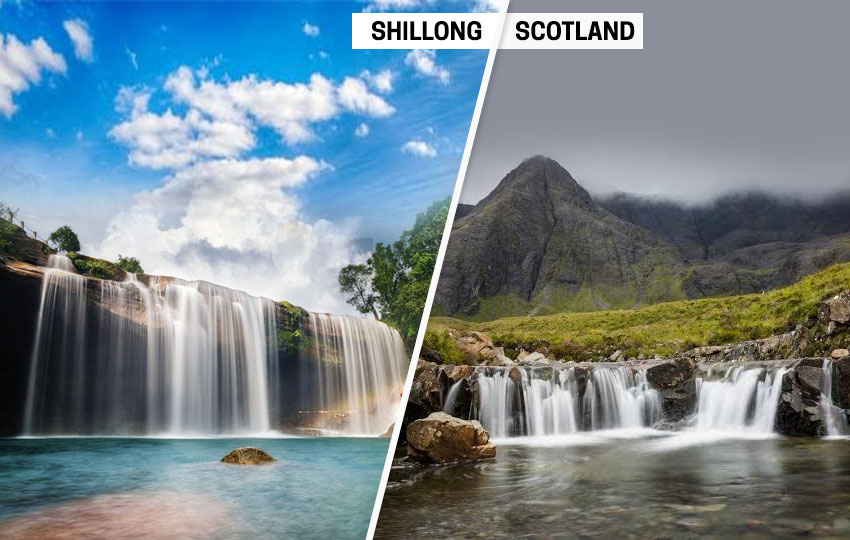 Land in Shillong to feel the Scotland vibes around you with beautiful views and greenery. Shillong is also known as the Scotland of the East. You can experience mesmerizing valleys while on road trip seeing undulating meadows, rivers, and lush extensive grasslands. Planning to visit the Shillong then best time to visit Shillong is during summer season i.e, from June to August. The weather is so pleasant for tourists to explore the place and feel the Scotland vibes.
4. Malana (Little Greece)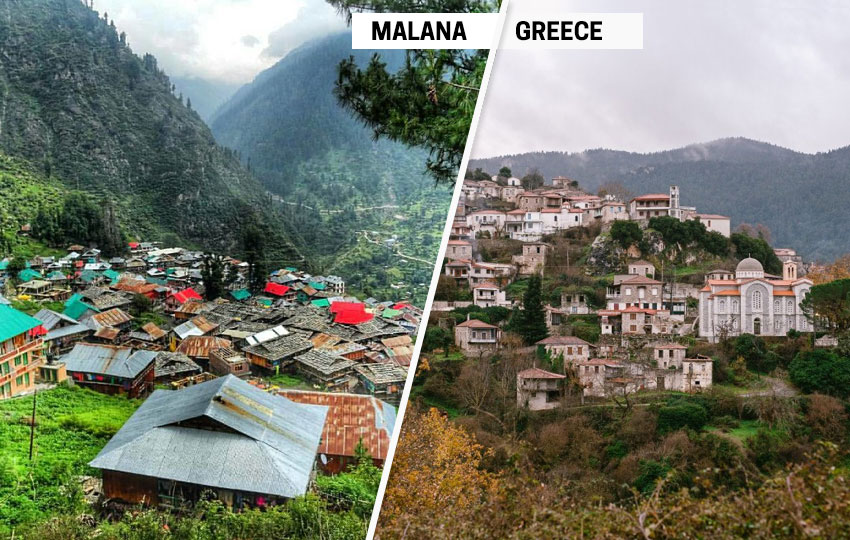 It is one of the best places to experience the vibes of Greece in India. The city is also known as Little Greece of India because it has Ancient source in their blood. It is located in India state's Himachal Pradesh in Kullu valleys. To travel and feel the same vibes of Greece in India. Do visit the place in the summer season and make memories in your dream place without spending much. However, tourists also visit the place in winter season to experience snowfall like weather.
3. Pondicherry (French Town – France)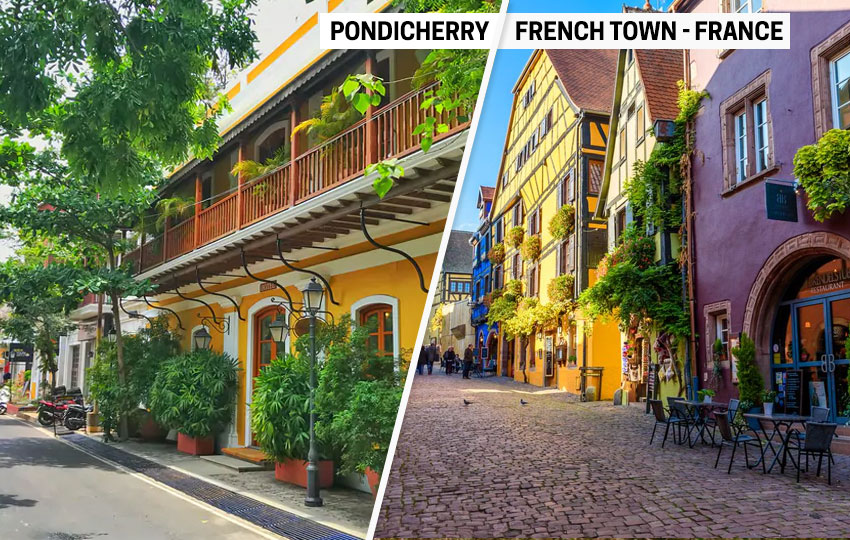 France is one of your dream places to visit in India. You can explore the Pondicherry to get similar vibes as France. Pondicherry is also called the Paris of the East. So, you can experience and visit your dream place on a budget in India. To get more of the place, the winter season is the best time to visit Pondicherry from October to March. Cities like Pondicherry in India is famous among tourists all over the world for its beauty and climate.
2. Alleppey (Watery Venice)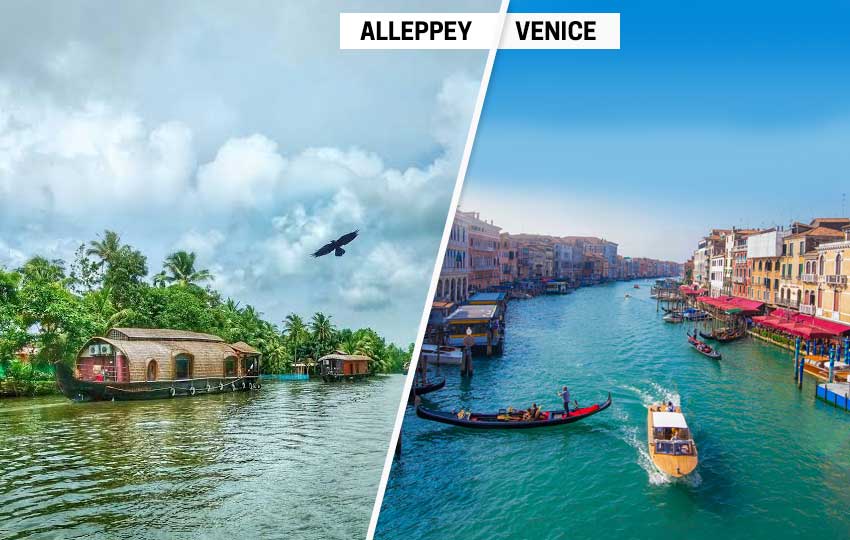 It is known as the Venice of the East and also Watery Venice. The watery surrounding around the city feels like Venice. Alleppey is situated in Kerala state of India. The backwater ride is one of the best things to do in Alleppey due to which it gives the Venice vibes in India. You can travel to places in the winter season as it is the best time to visit Alleppey to get the Venice feels.      
Must Read Also: Top 5 Tourist Places in Kerala that You Must Visit
1. Andaman and Nicobar Islands (Ko Phi Phi)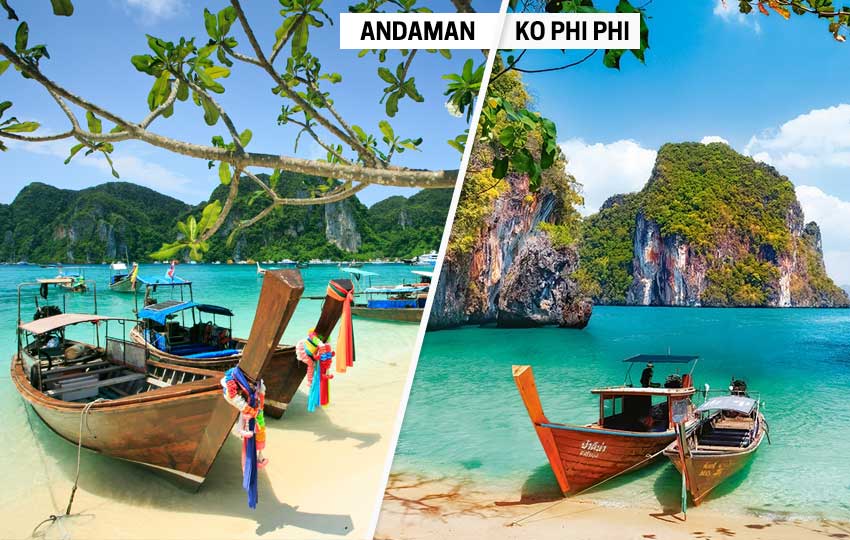 This Islands is also known as Ko Phi Phi Islands of India. You can also explore the Thailand city in India in Andaman with your friends and family without spending money on visa. The Andaman Islands have some of the best scuba diving places around, plus everything around you is tinted blue and green, so no need to give out for a flight to Thailand to experience the same. You can enjoy the same view in India also with a beautiful surrounding.
Must Read Also: The Best Beaches of Andaman That Will Guarantee You a Beautiful Couple Time
Are you excited to travel to these beautiful places which look alike foreign places? What are you waiting for? Plan a holiday tour package and experience the foreign vibes in India. If you have any queries regarding packages do comment in the below section and let us know your needs to book India Tour Packages with Sharp Holidays.