When it comes to holiday vacation weather it is honeymoon vacation or friends. Most of the people get confused with which destinations to visit is worthwhile. If you are also one of them, here is the solution to your confusion. Without thinking twice, just plan your Uttarakhand honeymoon package. Uttarakhand has so many things to offer for couples as well as for tourists. The days might lesser to explore and travel the best places in Uttarakhand. Since the place has plenty of things to do for couples to make a memorable trip for life.
Mesmerizing climate, beautiful views, snowfall, and many more things you can experience in Uttarakhand honeymoon package to make your honeymoon trip the perfect. Here's the list of the best places to visit in winter for couples. Have a look at the below section and make the perfect honeymoon destination for you.
Best Places to Visit In Uttarakhand In Winter For Couples
There are so many options for you to explore and travel all day but it's hard to choose. So, to come out from this puzzling situation, you can look at the below-mentioned places which help you in choosing your favorite and plan the wonderful trip for you. Experience paradise on earth, explore these heaven-like places in Uttarakhand by including in Uttarakhand Honeymoon apckag.
1. Auli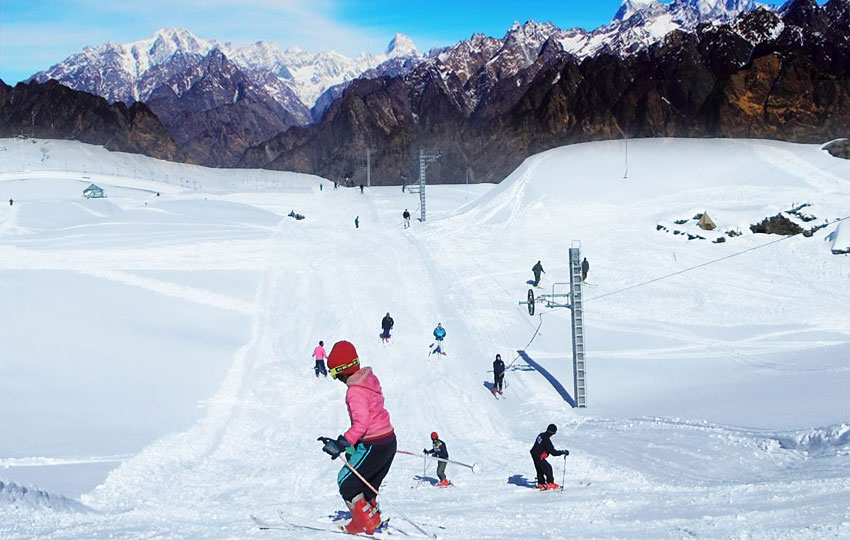 This place is one of the favorite destinations among tourists as it is also known as the Switzerland of India. It is also known as winds of winters due to its beauty becomes the favorite destination for couples. The couples who love to be around snow then this place is the best pick for you. There are many things to do in Auli on Honeymoon like snow skiing. This place is famous for organizing the international level winter sports. Drinking on a hot cup of coffee while enjoying the picturesque beauty of the place is a must thing to do.
2. Chopta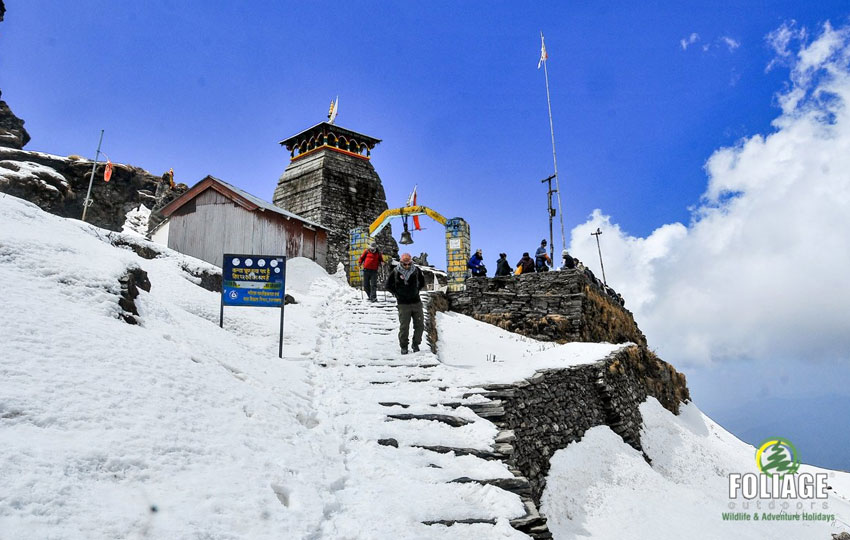 In Uttarakhand, Chopta is a famous place for its beautiful valley in winter with a pleasant view. To experience the blend of adventure and quietude environment, do visit this beautiful place with your partner on your honeymoon to deep down into the stunning valleys and lush greenery. You can also travel to nearby places like Kedarnath Wildlife Sanctuary to explore the lush flora and fauna around the place. It is the perfect destination to chill and take charming shots to keep it as memories.
3. Binsar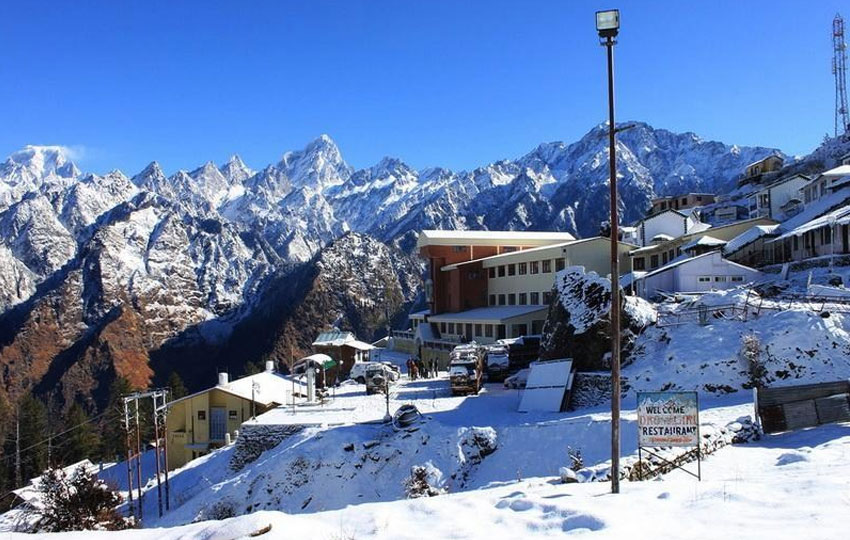 To experience the land of supreme bliss on your honeymoon, visit the trekker's paradise place called Binsar. Located in the city of Uttarakhand which offers plenty of reasons to visit the place once. You can explore undulating walking trails, snow-capped Himalayan peaks, and picturesque valleys. Binsar is perfect to celebrate your honeymoon if you are endeavoring solitude and peace surrounding. Don't miss the chance to visit the Binsar Wildlife Sanctuary as the distance is of walking only.
4. Khirsu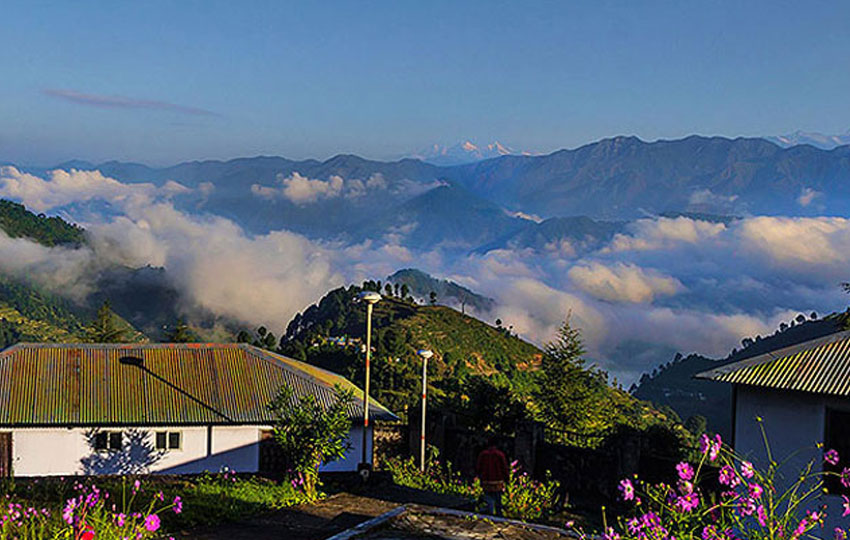 To feel the nature vibes, Khirsu is one of the best places for couples to visit in November. The misty meadows in monochrome surrounding with feels of tranquility that capture your heart. There are so many things you can experience near the Khirsu to feel the Khirsu weather. It is one of the best destinations for a romantic getaway for newlywed couples. This place feels like heaven with stunning views, temple tours and indulge in nature walks.
Must Read Also: 10 best places to visit in Uttarakhand
5. Munsiyari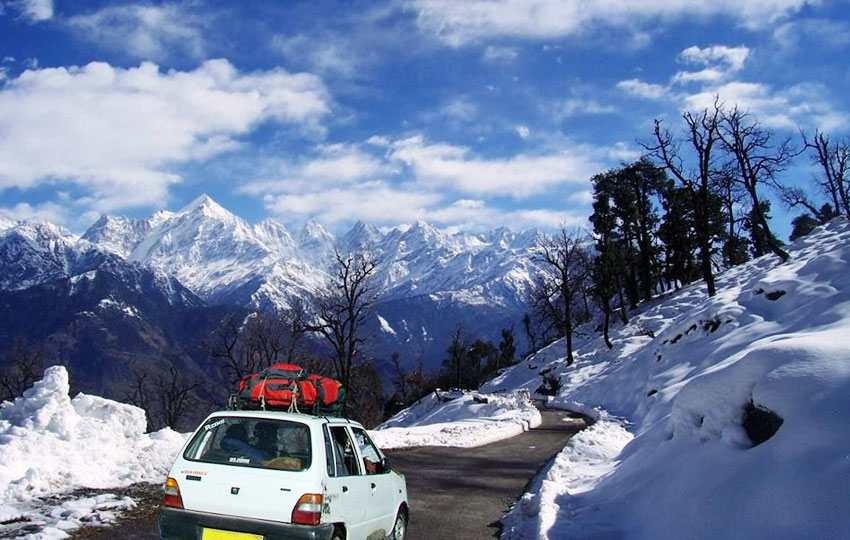 The couples who love to be around the snow and nature type climate. Enjoy adventure activities on snow like snowboarding, skiing, etc then Munsiyari is the best destinations for honeymoon in Uttarakhand. Munsiyari is among the best hill station because of the high altitude trekking and adventure freaks. This place also offers the best scenic nature view and plenty of adventure activities around gorgeous mountains and luxuriant forests. The place with snow gives the view in the shadow of the Panchachuli peaks. You can also explore Uttarakhand attractions like Nanda Devi Temple by selecting this place in Uttarakhand honeymoon package.
6. Pithoragarh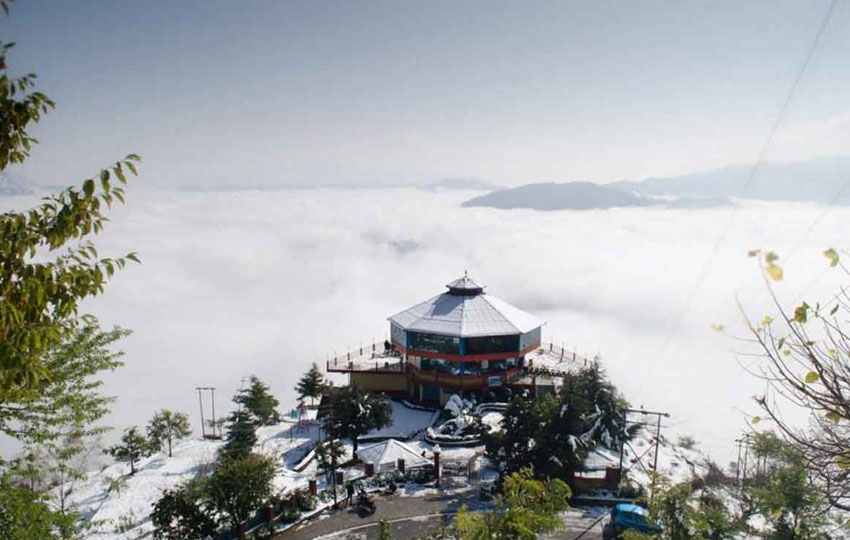 One of the best places to visit in November in Uttarakhand is Pithoragarh on your honeymoon. To experience the ethereal beauty with enchanting views of the Himalayas. This place is famous among tourists as well as honeymooners. The stop and stare views attract travelers to explore and experience the mesmerizing mountain ranges while playing exciting activities with your partner.
7. Nainital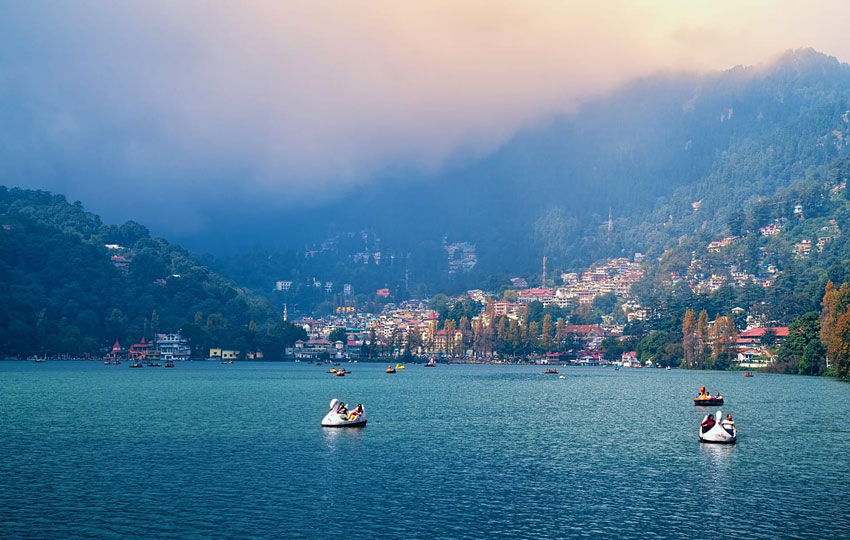 To take a boat ride in the lap of the mountains with your loved ones. Nainital is the best place to be there on your honeymoon and explore the city with your partner. The beautiful place is based on the banks of a large pear-shaped valley enclosed by the magnificent Kumaon hills. While boating on the freshwater lake around azure blue that encircled by the scenes of great peaks. There are so many places near Nainital such as Nandi Devi temple, high altitude zoo and many more.
8. Mussoorie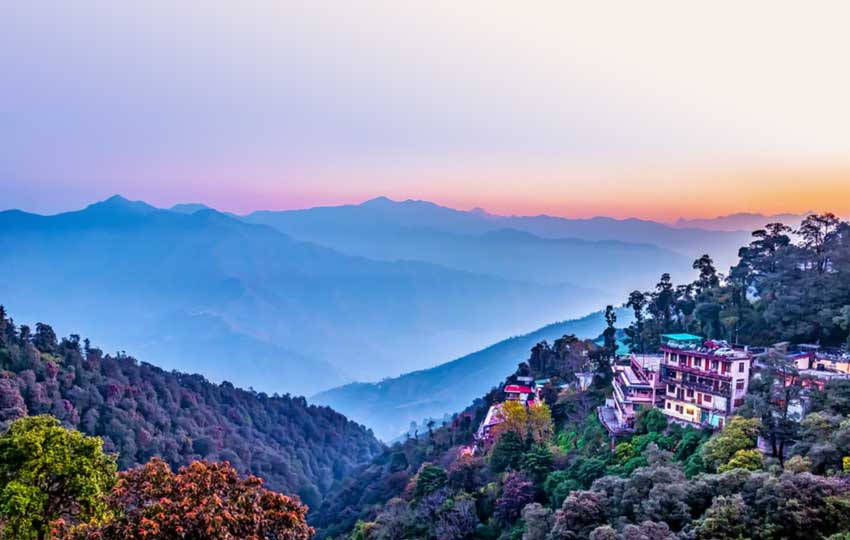 To explore your honeymoon vacation up on hill with your loved ones. Mussoorie is the best place for you to deep down in the vibes of lush valley and to relax your mind. You can also experience the heritage charm, snow-capped hills and lush greenery that surrounds Mussoorie. This place has plenty of things to do for couples like waterfalls. The food which is famous in the valleys of Mussoorie is a different type of maggies, so if you are visiting the place then don't forget to taste the different touch of Maggi.
9. Lansdowne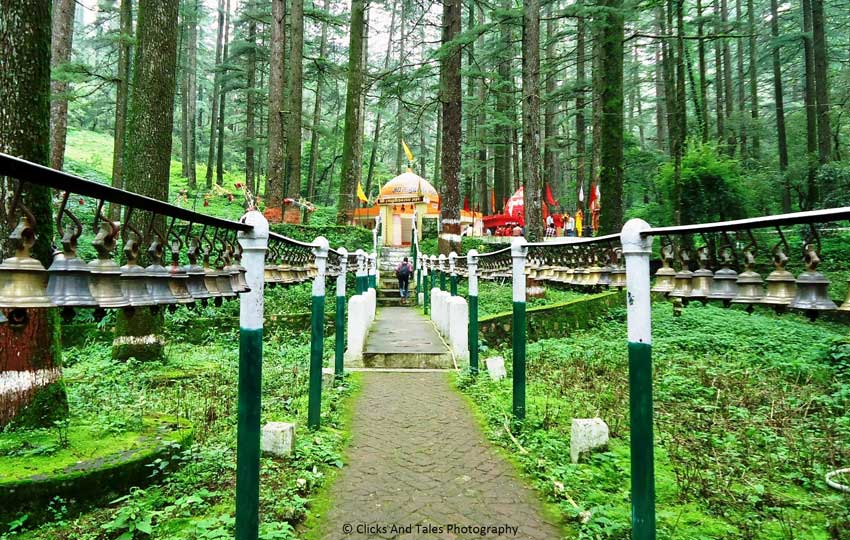 This place is a paradise on earth where you can celebrate the honeymoon around unscathed hills with the beauty of seclusion. You can experience some mesmerizing things here such as camping, Bhulla lake boat ride, Snow Viewpoint Trek, Nature Walk, Birdwatching, Kalagarh Tiger Reserve, etc. Well, if you have any plans to visit this beautiful place with your loved one then you must try camping to experience the beauty of nature around you.
10. Jim Corbett National Park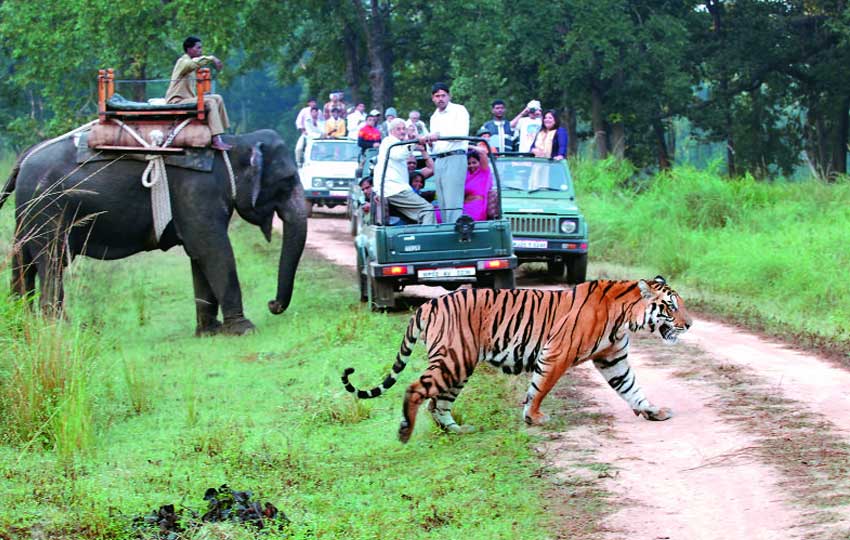 Tiger Safari is one of the best things you can experience at Jim Corbett National Park. Since it is home to the Royal Bengal Tiger. Jim Corbett National Park has a massive population of royal Bengal tigers. It is also known as Home to Royal Bengal Tiger. The park is different in various zones and tourist can explore and select which zone to visit based on their interests. This place is a perfect visit for those who love to be around wildlife and wants to spend a day with tigers.
November is here, winter in Uttarakhand is charming for honeymooners. So, after knowing must-to-visit in Uttarakhand in November, pack your bags and ready to go on a romantic vacation with your loved ones and surprise them with Uttarakhand honeymoon package. To plan your honeymoon holiday package, comment in the below section to clear the queries regarding packages. Changing with the seasons, terrain, and time of the day, Jim Corbett National Park is among the foremost places to visit in Uttarakhand in winter.
Frequently Asked Questions
Q. Which month is the best to visit Uttarakhand?
Answer: You can visit Uttarakhand throughout the year, but the peak season for visiting this place for tourists is monsoon season. From July to August, the place you find the crowd. However, if you want to experience the snow visit the place in the winter season..
Q. How many days are enough for Mussoorie?
Answer: 1-2 days are enough to explore the city and nearby places as follows:
● Kempty Falls
● Jharipani Falls
● Mossy Falls
● Mussoorie Lake
● Camel's Back Road
● Gun Hill
● Happy Valley
● Dhanaulti
● Sir George Everest's House Museum
● Jabarkhet Wildlife Sanctuary
● Aglar River
● Disco Skating Rink
Q. Which food is famous in Uttarakhand?
Answer: There are so many food options for travelers to try in Uttarakhand. Some of the top foods are as follows:
● Aaloo ka Gutke
● Bhang Ki Chutney
● Kafuli/Kapaa
● Phaanu
● Garhwal ka Fannah
● Baadi
● Chainsoo
● Rus/Thhatwani
● Dubuk/Dubke
● Kandalee Ka Saag
● Chudkaani
Q. Which month is the best to visit Uttarakhand?
Answer: January is the best month to visit and book Uttarakhand honeymoon package to experience snowfall. So, if you are seeking heaven view then do visit the place in the winter season. However, you can visit Uttarakhand throughout the year. There is no specific month to land in the mountain valleys state.
Q. Is it safe to visit Uttarakhand?
Answer: Yes, Uttarakhand is safe to visit in the summer season and winter but avoid the rainy season as the climate is very humid and wet which leads to road blockage and other occurrences.