Honeymoons are the most fascinating time in one's life wherein the couples can get closer to each other and understand each other completely without having to worry about the rest of the world, this is the ideal time to celebrate togetherness, love and let your bond get as strong as it can while you enjoy a honeymoon whose experience you would like to cherish forever! We have curated a list of the best honeymoon places that you can visit for a beautiful honeymoon experience.
These are the best honeymoon destinations that one can visit for a fabulous honeymoon experience.
1.Paris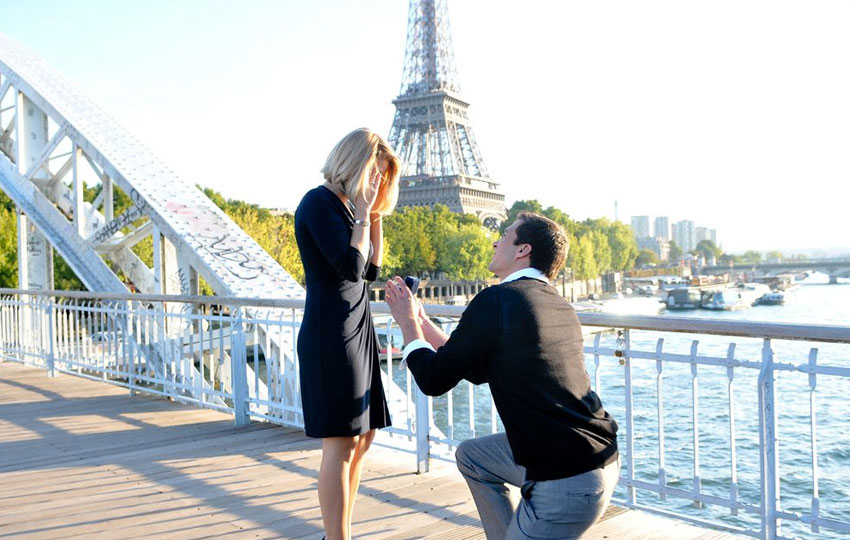 The most romantic city in the world, this city is known for its romantic adventures. Housing some of the best romantic escapes for you, one can actually get lost with the love of their lives for a lifetime in this exciting city. One can propose to the love of their lives under the famous Eiffel tower or visit the famous Louvre museum or Notre Dame De Paris while being on their honeymoon in this fascinating land. One would find the best of fashion in the boutiques of Paris that you would not find anywhere in the world. Also, the cozy Cafes and restaurants that one can find in the gorgeous Paris cannot be found anywhere else in the world.
2.Vienna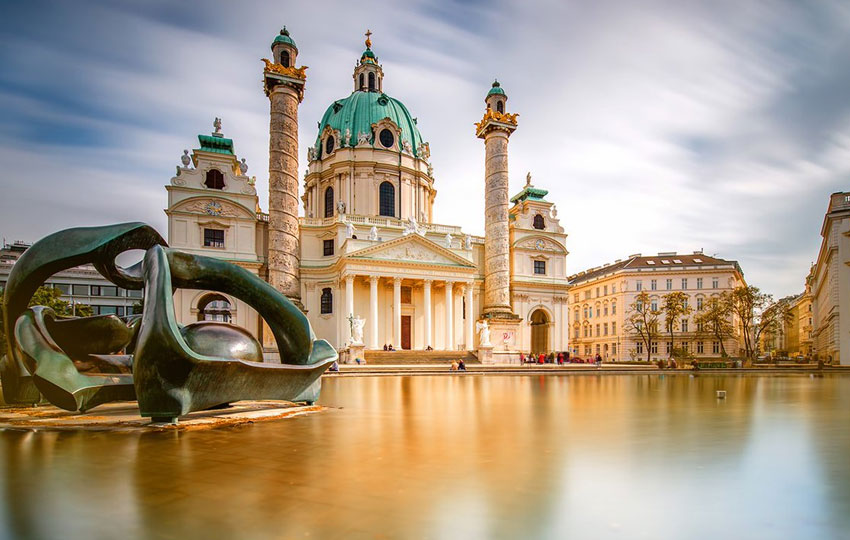 An ideal escape famous for some of the best romantic experiences such as public display of affection by couples and even the atmosphere of Vienna truly spells romance that will fill your heart with joy and happiness. You cannot miss out on the famous Holfburg, Belvedere and experience royalty being in Schonbrunn palace which makes it imperative to book Vienna honeymoon tours.
3.Dubai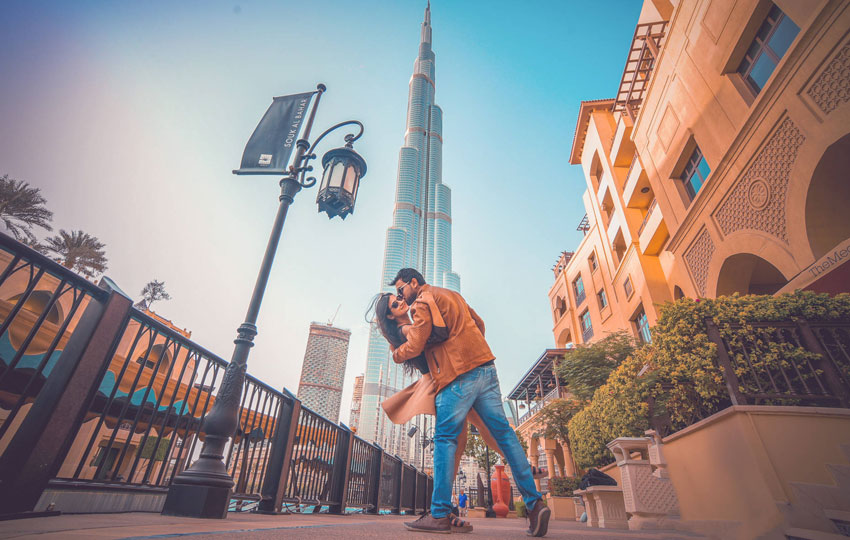 Dubai has over the time became a favourite honeymooner's destination, this city is a unique blend of royalty and luxury creating a perfect amalgam of wonderful experiences uniquely curated for you. With the best malls in the world to shop from to the best high end hotels to stay in, there are many great places that serve as a major tourist attraction in Dubai such as BurjKhalifa, Dubai Mall, Dubai aquarium etc.
4.Thailand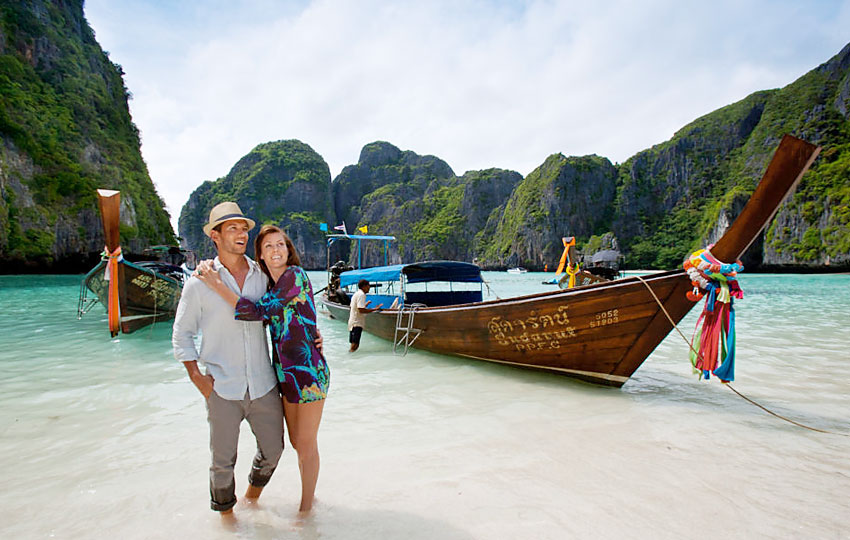 Thailand is one of the most fascinating countries that you can ever visit for a holiday, offering a myriad of exciting adventures be it the Tik Tuk Ride, or shopping from the Floating market, having a relaxed day enjoying at the Spas or enjoying being in the Chatuchak weekend market, there is no dearth of great things in Thailand. One can also enjoy a lot of Elephant shows while being in Thailand that is a true escape while being in Thailand. Thailand tours are a specialty that one needs to experience at least once in their lives. So embark on a great honeymoon in Thailand and let all your romantic fantasies come to life.
Must Read: Thailand Beaches – Everything You Need to Know About Beaches in Thailand
5.Bali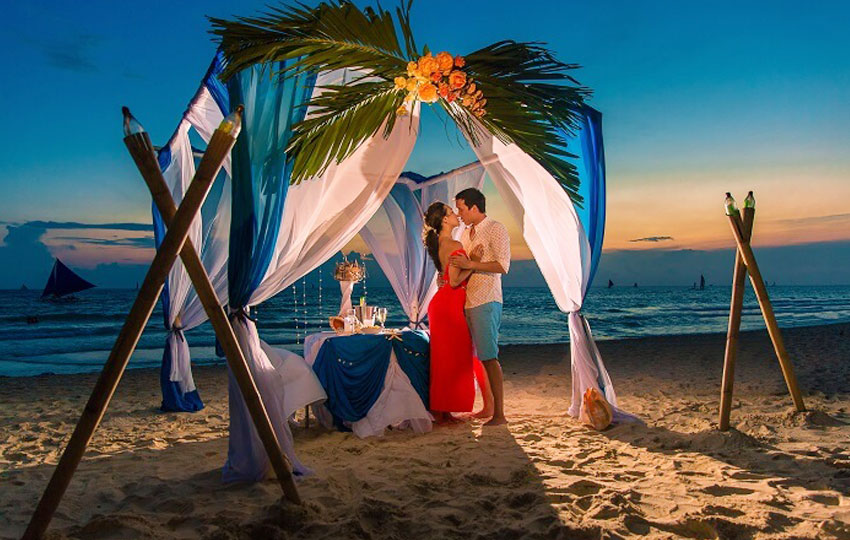 Bali is the place with a fun vibe that is awaiting you in this gorgeous panorama of beaches, water sports and many more fun activities, couples opt for romantic massages and spas to rejuvenate themselves after a hectic wedding experience.
6.Singapore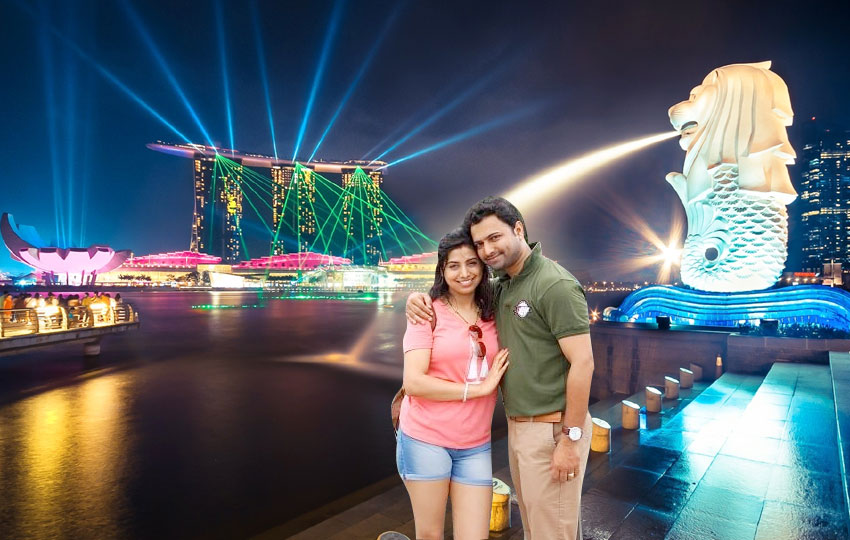 Singapore is also famous as the foodies paradise offering some of the best foods to serve your taste buds with and get the best experiences. It is a great idea to spend your honeymoon in Singapore. houses the most premier destinations where you can have the most fun. Universal studios, Singapore is the best place to visit in Singapore. Merlion park which is the true representation of Singapore, other than that, you can enjoy the famous Singapore night safari as well and have the time of your life.
7.Mauritius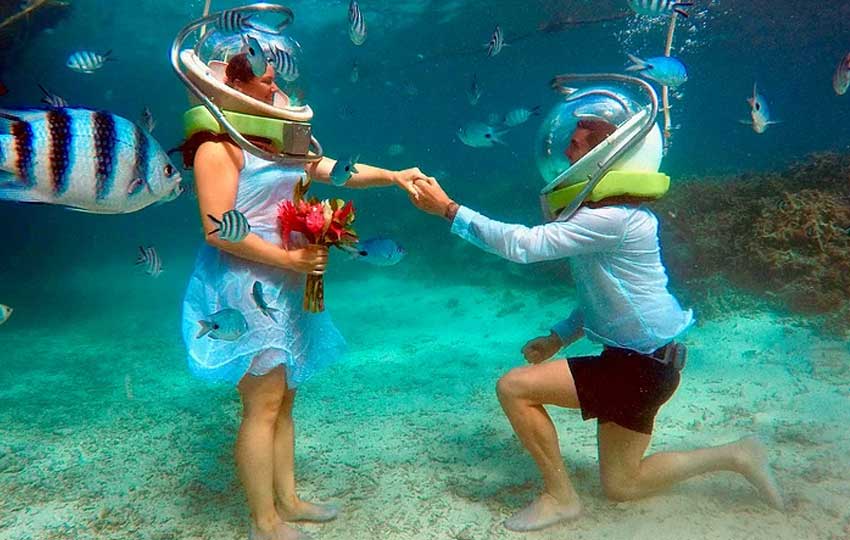 There are many amazing things that you can try while being in Mauritius during a vacation such as Beach hopping, Shopping, trying the exotic Food and fall in love with the unique setup of Mauritius. There are also many great tourist destinations that you can find in Mauritius such as Chamarel village known for its seven coloured sand, Ille Aux cerfs which is a treasure island adorning white sandy beaches, palm trees and turquoise blue waters which is a true delight to experience. Also, it is mandatory to try Mauritius spa while being on a honeymoon in Mauritius and visit the famous Grand Bassin and Botanical garden which is a true delight to experience.
8.Maldives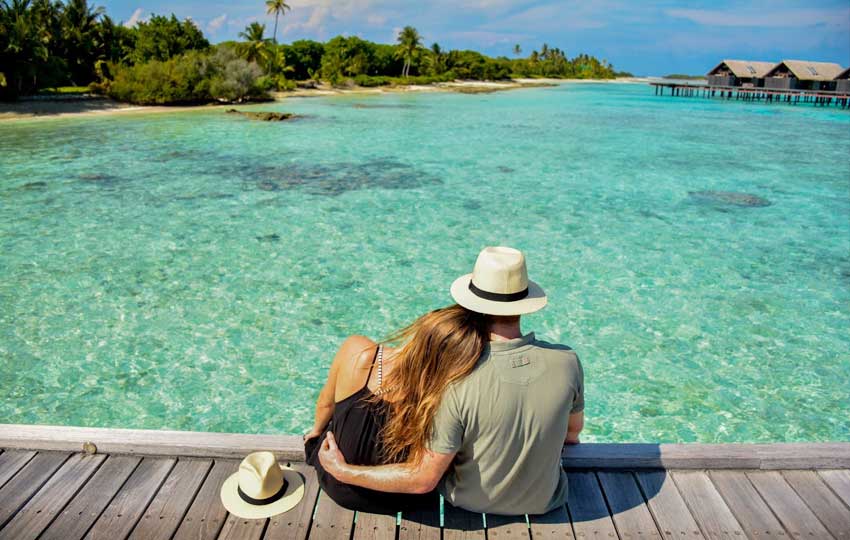 Being touted as a major honeymoon destination, Maldives is rightly called as the ultimate honeymooner's paradise offering some of the most amazing opportunities in terms of Diving or snorkeling with millions of reefs, Maldives is a sight to behold. With the opportunity to get the best Romantic massages being with your partner or getting the out of the world experience of Sleeping underwater with the love of your life, Maldives will truly enchant you with some of the most versatile life experiences. The curious couples can also try some of the best Submarine rides and explore the underwater treasures while they sail in for some wonders. Maldives also offers the opportunity of Hiking. And while in Maldives, make you're your Maldives honeymoon package also has the inclusion of Glow in the dark beach which is the best thing to do in Maldives. Also one can try the great Luxurious private boat experience being in Maldives.
9.Malaysia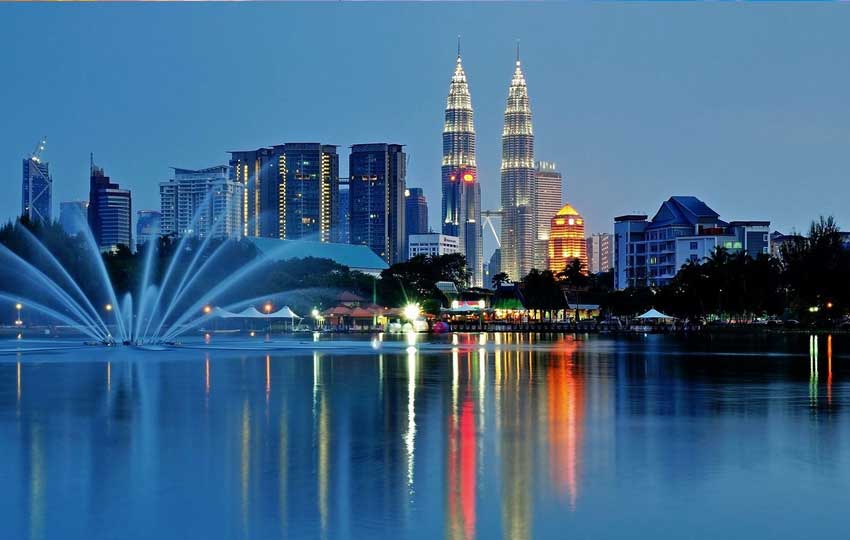 Housing some of the best honeymoon locations to witness such as the gorgeous Tioman Island, Mabul island, Kapas Island, Cameron highlands, PulauLangkawi, BatuFerringhi beach, Pangkor island etc which are some of the best places to visit in Malaysia, it is going to churn out as a really enticing experience that would lure you into pure bliss.
10.Vietnam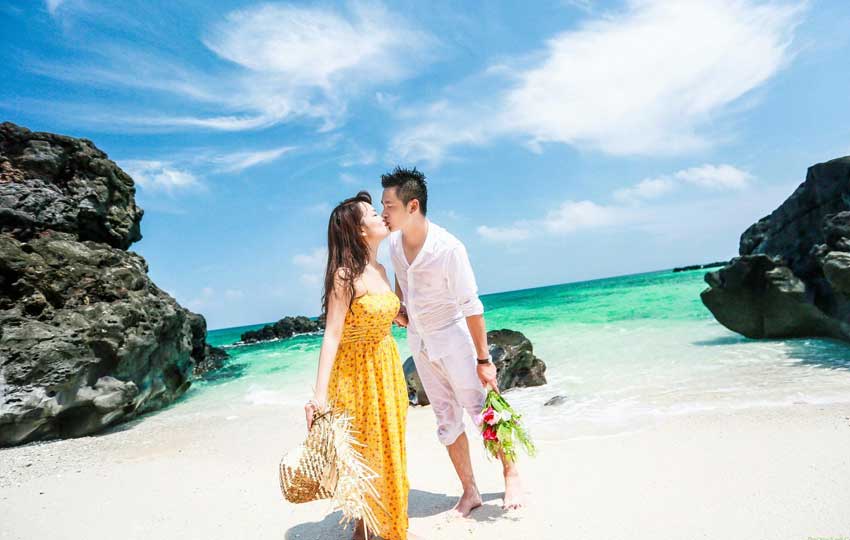 Vietnam is also a famous honeymoon destination with some of the classic tourist destinations such as Ha long bay, PhuQuoc, Cu Chi Tunnels etc. Wildlife lovers must make a day reserved in their Vietnam honeymoon package for PhongNhaKe Bang National Park which is an enthralling escape into the wilderness and lets you get some peace in a natural setting.
11.Sri Lanka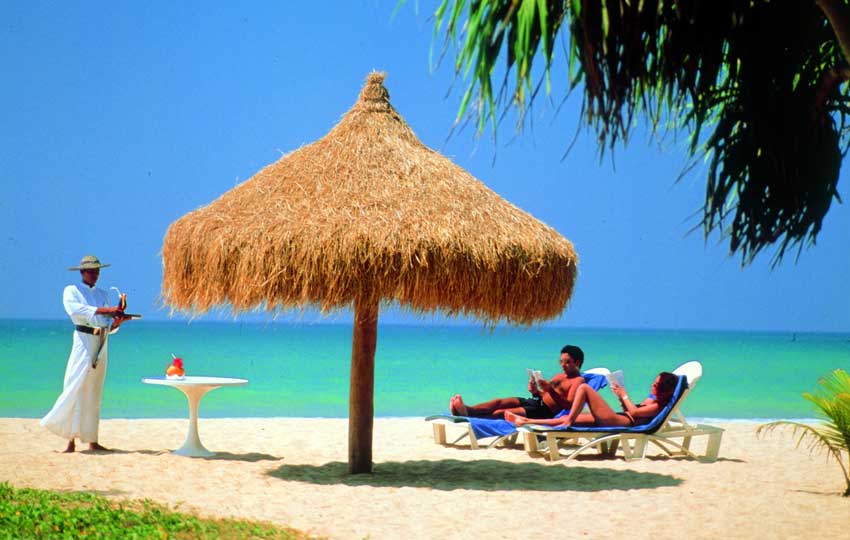 There are many great places that one can witness in Sri Lanka such as the gorgeous Singriya which is one enchanting place that is ideal for honeymooning couples in Sri Lanka. For the couples who get enthralled by wildlife can also visit the famous Yala National Park and get closer to nature and wildlife being there. Along with that, Sri Lanka also houses many other great destinations such as Dambulla cave temple, Dutch fort scle in Galle. Sri Lanka is truly magnificent with its larger than life life experiences where in you and your partner will get to spot some of the most stunning whales and dolphins in Mirissa or get to spend time being with the really cute elephants at Pinnawala elephant park which makes honeymoon in Sri Lanka a wise decision.
Must Read: Most Romantic Getaways in Sri Lanka for Honeymooners
12.Rome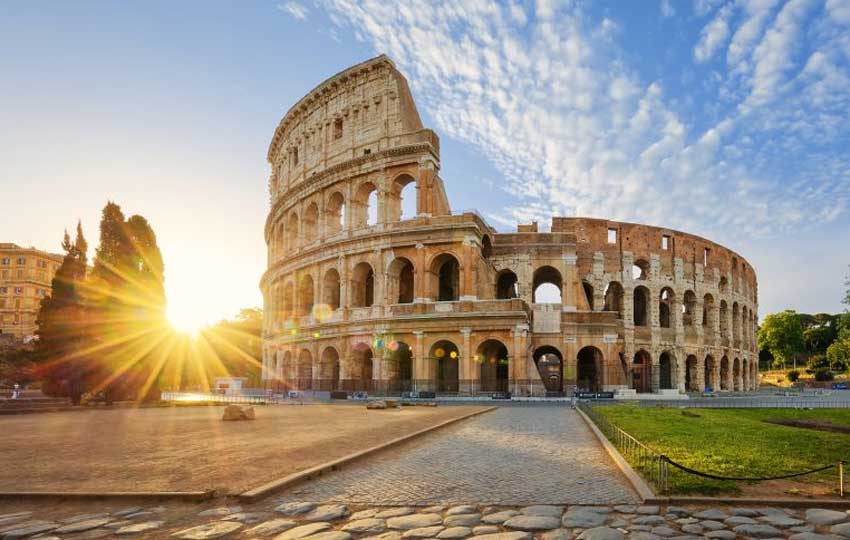 They say, 'when in Rome, act like Romans', with some of the most enchanting tourist places such as Trevi fountains to marvel at the sight of, one will find the best experiences during a honeymoon in Rome. There are many magnificent experiences associated with Rome such as touring the town while being on a horse carriage and experience sheer beauty and pretty landscapes, one can also enjoy a cruise tour on tiber river where the most scenic views await you. Also, there is the option of touring the Vatican city which will make you go weak in the knees by its stunning beauty. Also, Italy is world renowned for its art, one would fall in love with the art of Italy while being on an Italy tour. Enjoy a romantic walk with your partner in Villa Borghese Garden or enjoy a picnic in Aventine hill from where you get some of the most mesmerizing views, Rome will never fail to surprise you.
13.Switzerland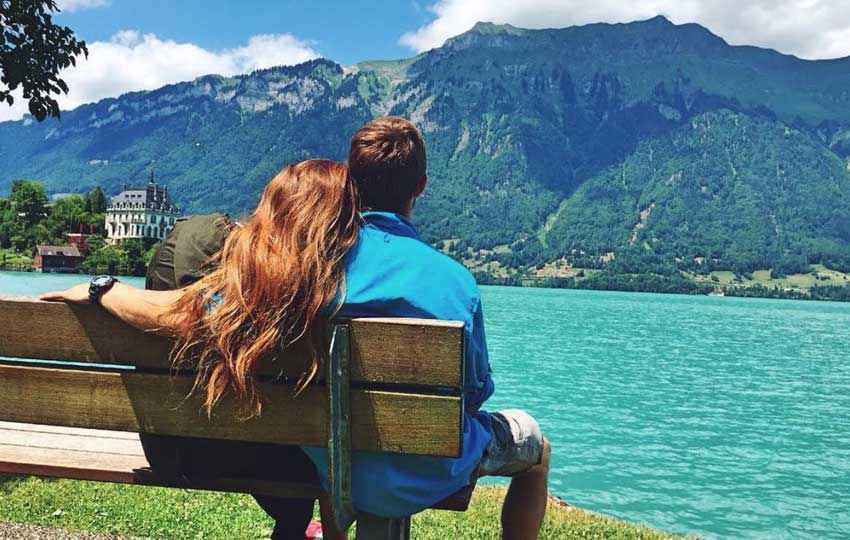 We all have grown up watching those bollywood movies glorifying the already glorious Switzerland for us, Switzerland surely has a piece of our heart ever since the beginning, it is a perfect destination to have the honeymoon of your dreams. There are many great opportunities that Switzerland offers such as Paddle boarding in Lake Geneva, riding in the famous Rhine falls, or dining at sky bar in Zurich or one can also hop in to the famous Bernina express and fall in love with the beauty of Switzerland even more. Also, there are many great adventures that this place boasts of such as a Cable car ride to Matterhorn in Zermat which is one of the best things to do in Switzerland. Also, shop for the best Swiss watches while you are in Switzerland as these classic time pieces are a great investment, it would be ideal to gift one to your partner as well.
14.London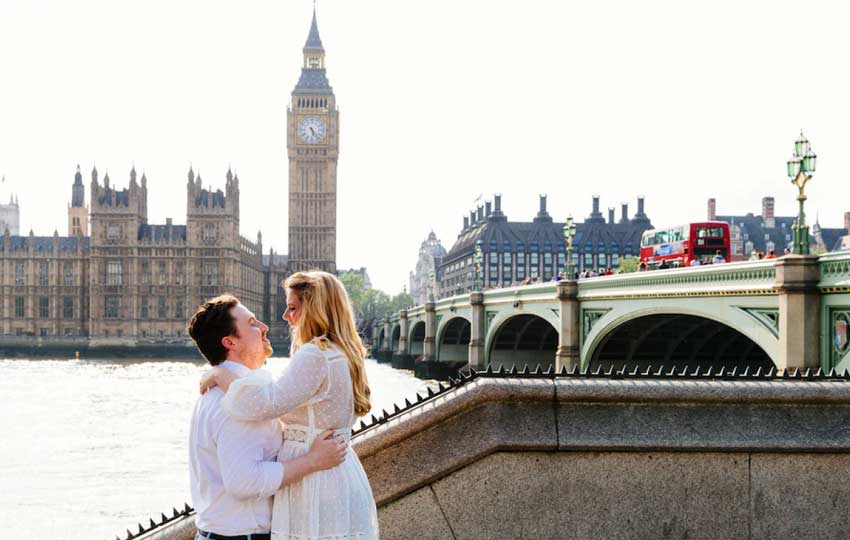 Feel like royalty after visiting the great Buckingham palace, fall in love with the 360 degree view of London by being in the great London eye or explore the little Venice with the Gondola rides or be enchanted with the mesmerising views in Big Ben with some of the most gorgeous golden hues, there is no dearth of great opportunities in London. Enjoy a romantic walk in the Hyde Park which is a great thing for honeymoon in London. One can also enjoy some of the best Dinner cruise in Thames which is the best thing to do in London.
15.Kashmir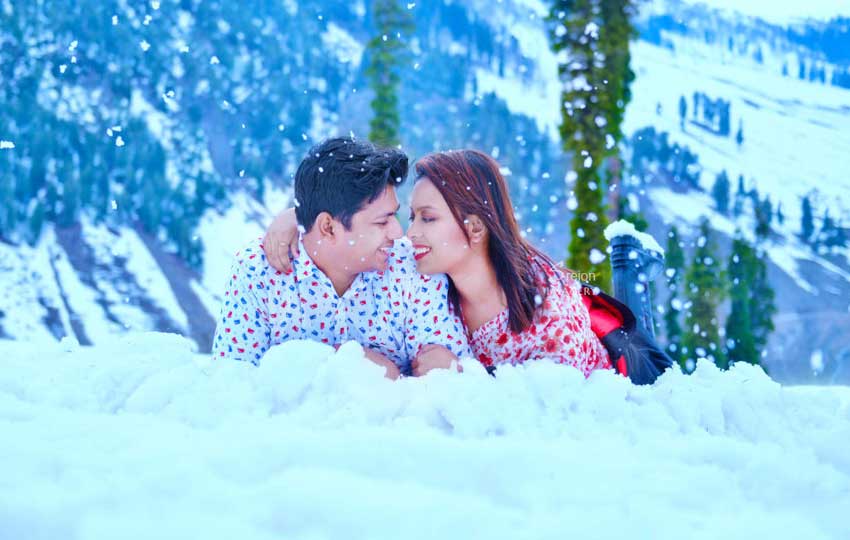 Be enthralled with the beauty of Shikara Rides, get seated in some of the best classical adventures awaiting you in the paradise on Earth named Kashmir where there are some of the best life experiences awaiting you in the form of beautiful orchards, magnificent sites. Hop in to the gorgeous Houseboats where in you get to view the best of this beauty named Kashmir. Also, there are options of being a little adventurous and trying out some thrilling activities such as being in a Gondola cable car ride or braving the rapids in the Lidder river or let your golf lover come out as you try golfing in the Gulmarg Golf club or gorge on the Kashmiri foods avouring its taste and feels. Also, Kashmir is famous for the handicrafts that one can choose from such as Pashmina shawls, handicrafts etc.
Must Read: Top 10 Best Places to Visit in Kashmir for Honeymoon
16.Kerala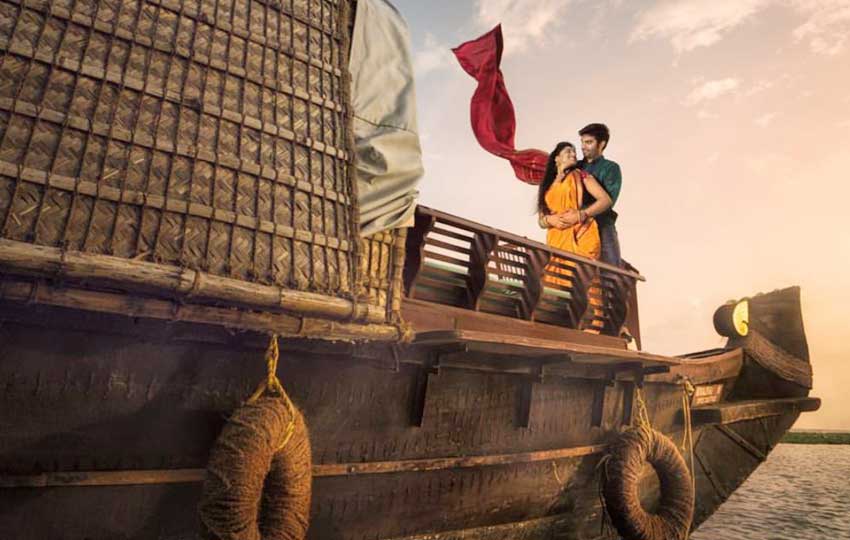 Kerala is a tropical paradise that one can experience being on their honeymoon in the fascinating land of Kerala. Filled with some classic adventures that the young honeymooners will have fun trying such as Elephant bathing at Kodanad, or being rowed by a Houseboat in Alleppey or falling in love with the view of Neelakurinji bloom in Munnar or witnessing the famous Veli tourist village which is a delight to fall in love with. Also, Kerala is famous for Snake boat races that is one of the best things to do in Kerala. Also, one can enjoy the experience of living in a Tree house on their Kerala Honeymoon. Also, Spice tours are really inviting in Kerala where in couples can also have the old world romance in the enchanting Tea plantations.
17.Andaman and Nicobar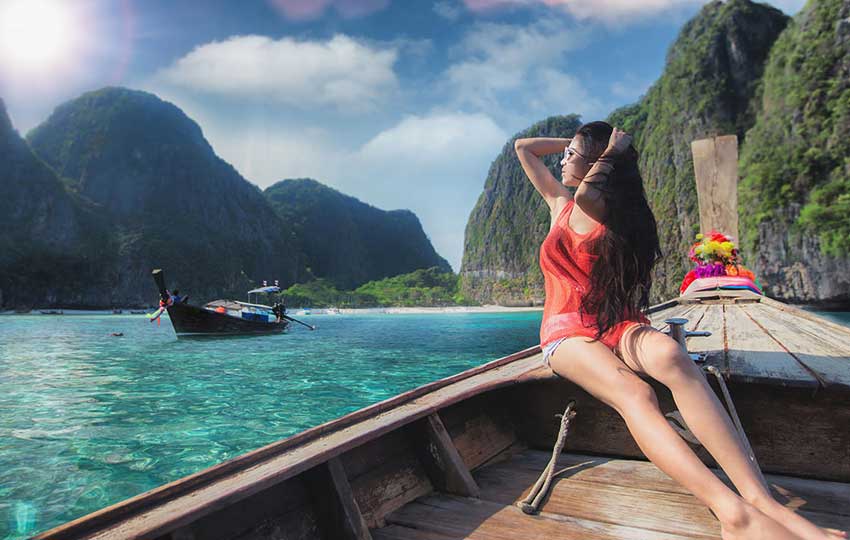 One can try various amazing adventures being in Andaman and Nicobar such as Snorkelingand scuba diving, there are many great tourist destinations that one can find in the mighty Andaman and Nicobar such as Elephant beach where in you get the best of life memories or one can also witness the amazing Bioluminiscence at Havelock island which is truly a delight to experience and is no less than pure magic. Also, one can enjoy many classic adventures such as Scuba diving and get closer to marine life like never before. Also, there are many other great escapes as well that couples have the most fun trying such as the cute Banana boat ride at the enchanting Port Blair or enjoy the exotic Glass bottom Boat ride which is a thrilling experience. Or if you are seeking some great adventures in Andaman and Nicobar then try Parasailing at Havelock island.
18.Goa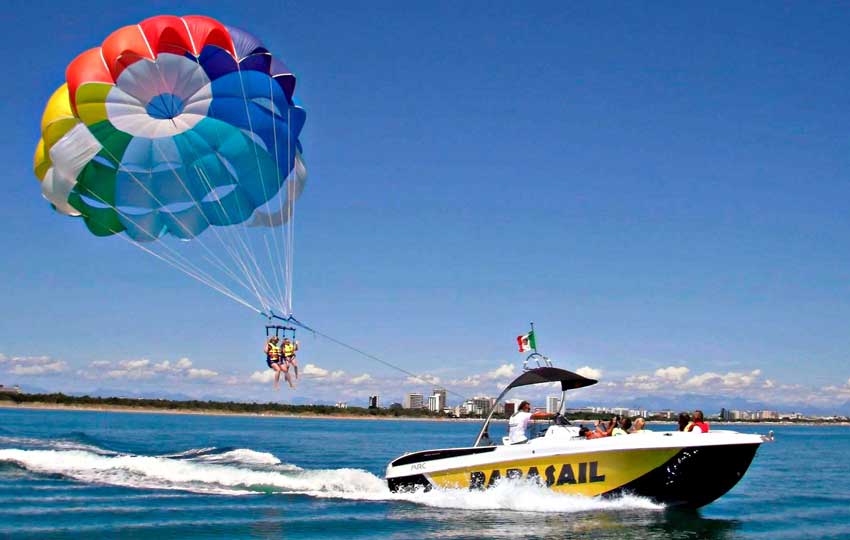 Goa is the land of fun and adventure that one can experience for an amazing honeymoon, there are many great beaches that one can visit while being in Goa for a honeymoon. One can wander into the gorgeous Butterfly beach and have some private moments with your partner, there are many more beaches that you can visit for a romantic escapade in Goa such as the Betul beach which is simply heavenly for the couples or the couples can also add Candolim beach to their Goa honeymoon package to enjoy some of the most stunning views, same goes for Bogmalo beach as this beach is also ideal for a picturesque honeymoon. There are also many other honeymoon attractions that one can also witness the famous Harvalem Waterfalls and be stunned by its beauty. Also one can witness the fascinating Dudhsagar waterfalls which is the best place to visit in Goa.
19.Leh Ladakh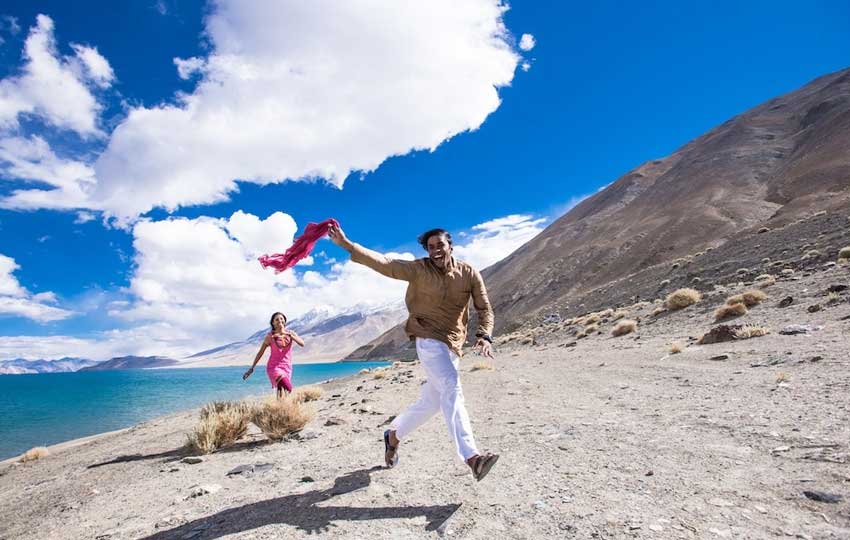 There are a lot of great places that one can witness in the gorgeous Leh Ladakh such as the magnificent Zanskar valley which is a delightful escape for all the couples famous for its breathtaking views that one cannot get enough of. Other than that, if you are a big fan of lakes, you can visit the amazing Pangong Tsolake and witness the gorgeous landscapes that one can enjoy in this lakeside and have a great time being there with your partner in this most beautiful place in Ladakh. Also, for all the patriots that have a thing for natural beauty, one can witness the fascinating Kargil, visiting which is going to be one of the best things to do in Ladakh. Also, there is a really famous escape named Khardung La Pass which is known for some exciting adventures. The best place in Leh Ladakh is the Magnetic hill where you would also get to defy the laws of gravity which is an experience of a lifetime.
20.Himachal Pradesh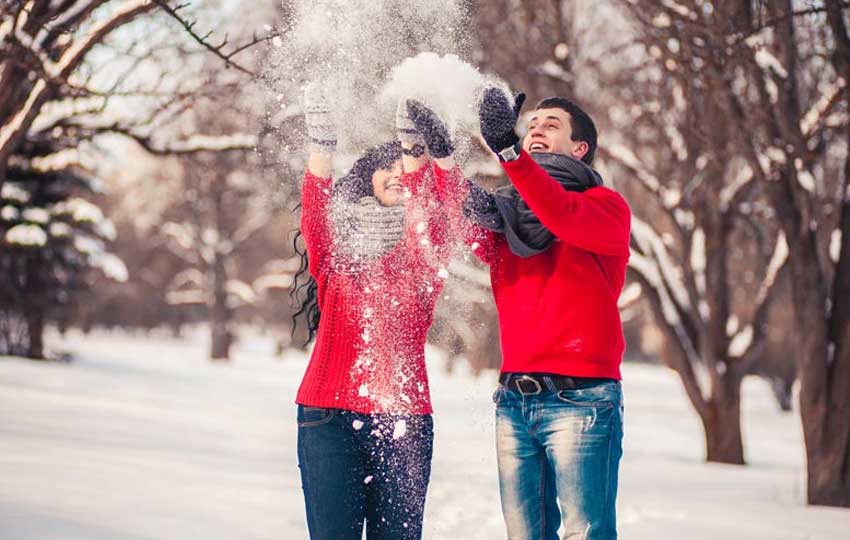 Himachal Pradesh is one more fascinating place that one can visit while looking for ideal places for domestic honeymoon, there are many great places that one can visit on their Himachal Pradesh honeymoon such as Shimla which is famous by the name of 'Queen of Hill stations' and has the most magnificent views awaiting you with open arms. Also, one can visit the gorgeous Chail which offers some great escape into the lap of nature so that you can get to the best of nature that too in a budget. Also there are many great places like Kasauli, Kufri etc where you can have a budget honeymoon in India.
Thus, these are the enchanting destinations that one can visit for an exciting honeymoon. We hope you have the honeymoon of your dreams in these classic locations having the best time of your life. Sharp Holidays wishes you the best of travel and the happiest of memories.