Honeymoon is one of the most important time in a couple's life. It is the beginning of a chapter of new married life. Honeymoon can surely bring a couple together and make their bond stronger than ever. You can enjoy a magnificent stay in Andaman and Nicobar islands to enjoy a luxurious stay making honeymoon memories that will stay with you for a lifetime. Andaman and Nicobar have everything that a couple would ever need for their honeymoon. There is everything that one would need for their ideal honeymoon such as white sands, panoramic views, seclusion, fun water sports. Being at Andaman and Nicobar is like being in some fancy picture in some fancy travel magazines. Enjoy the view of beautiful sunsets with your partner enjoying romantic walks with your partner hand in hand. Enjoy the view of beautiful view of dolphins playing and enjoying themselves and enjoying a view that one can remember for the rest of their lives. You can book yourself Andaman Nicobar packages from Ahmadabad.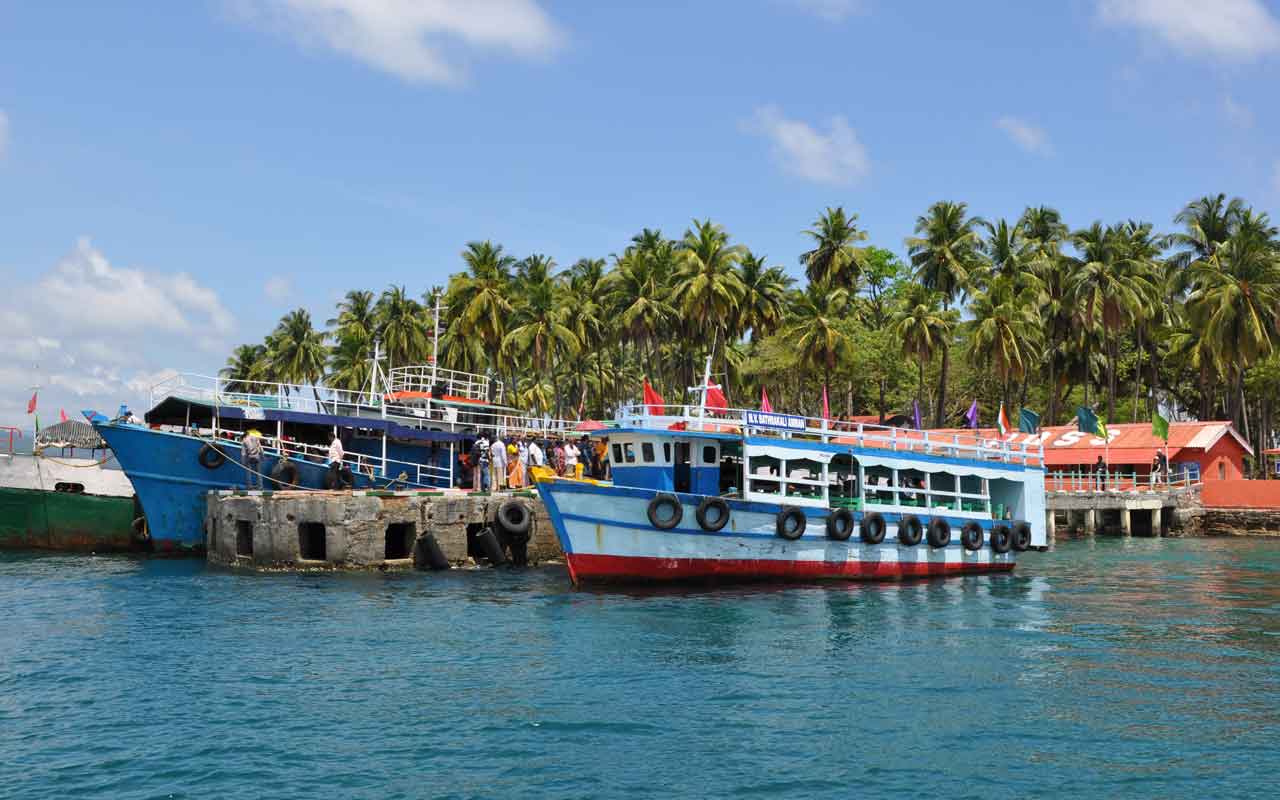 Have a magnificent stay in Port Blair.
You can enjoy a magnificent view of Port Blair which is also the capital of Andaman and Nicobar islands. There is a Havelock island which is a really exotic island where you can enjoy water sports while enjoying with your loved one enjoying beautiful sunrise and sunsets. You can enjoy a lot of couple adventures in Havelock island with your partner where you can enjoy a beautiful stay enjoying with your partner. There are a lot of things that  you can enjoy in snorkeling, enjoy a beach dinner at full moon café or even enjoy scuba diving at Elephant Beach.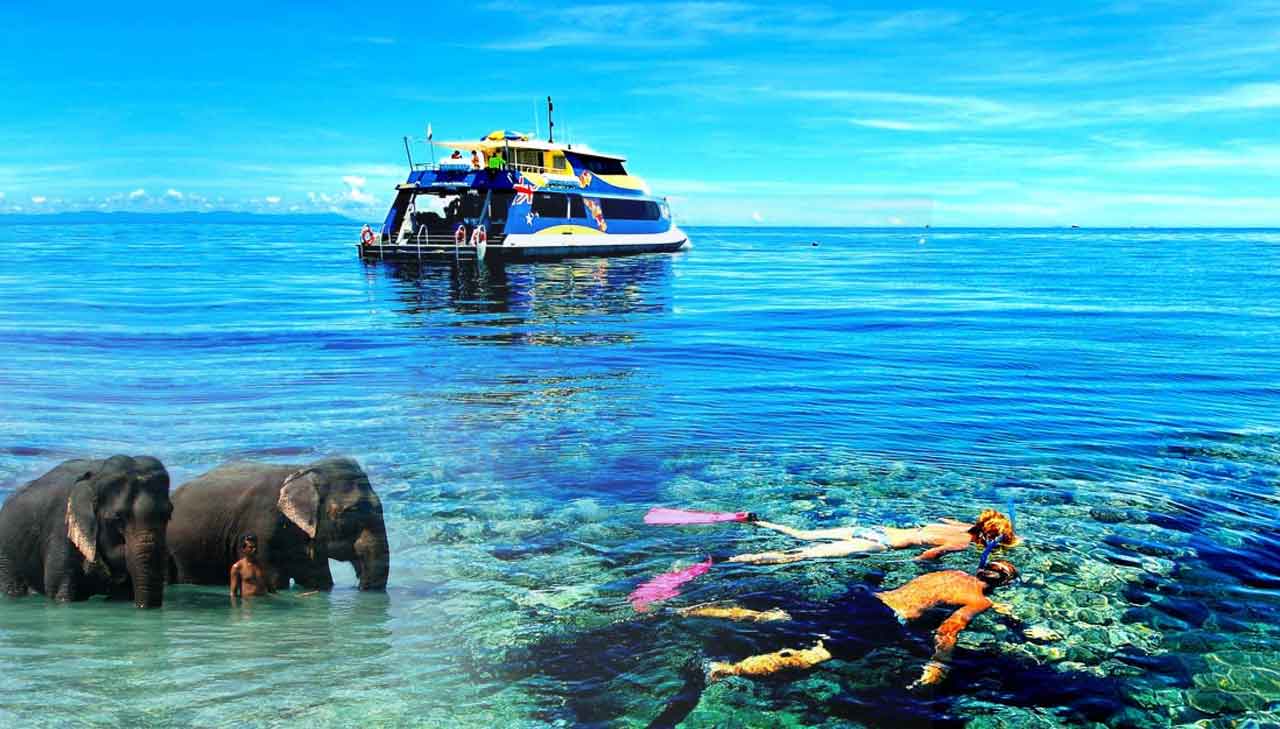 Enjoy a secluded honeymoon stay in Andaman in Neil Island
If you and your partner is seeking for some really happening and fun place to spend your honeymoon in then surely Neil Island is the best place for you and your partner to spend your honeymoon in . Neil is a beautiful and natural place which is also secluded. There are a lot of tourist places in Neil where there are a lot of pristine places, a lot of beach resorts you can just relax and enjoy with your partner without a worry in the world. You can also enjoy a glass bottom boat ride, water activities and also nature photography at Sitapur beach.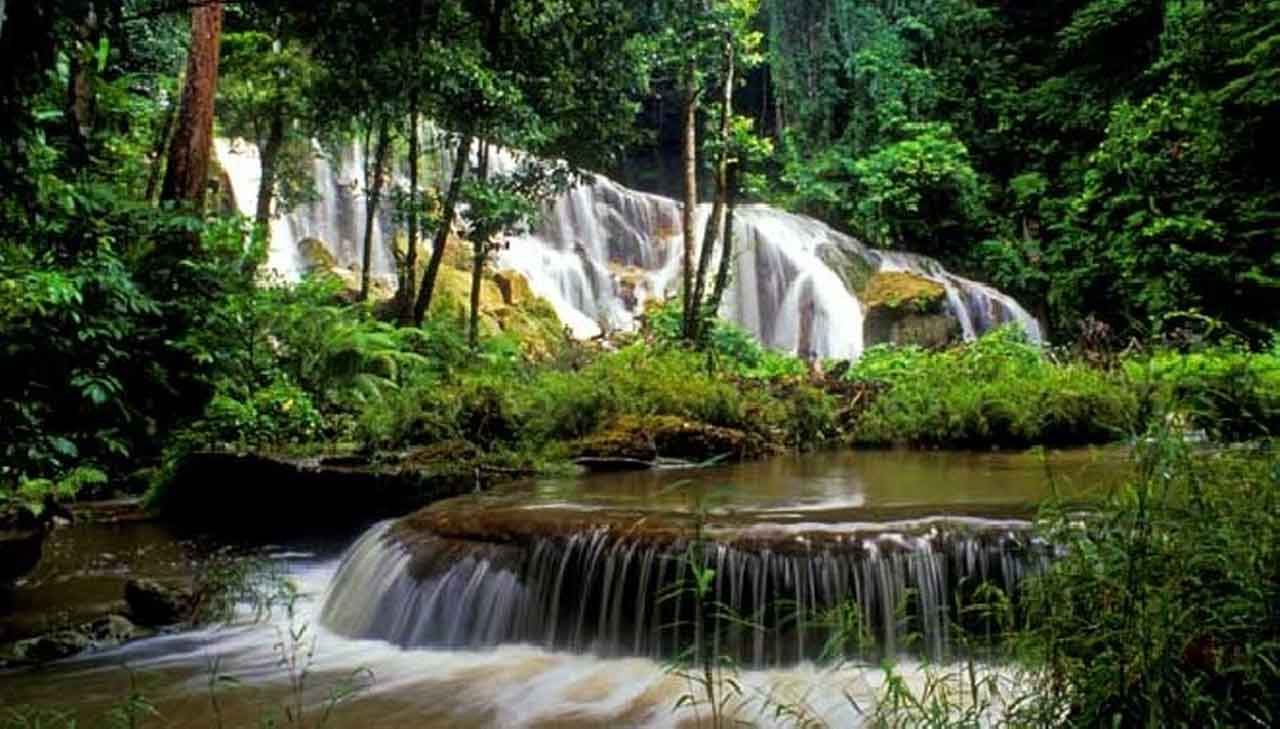 Enjoy the travel to little Andaman diving into the magnificent evergreen rain forests.
This place named little Andaman is just 120 km from Port Blair. It is a really fascinating place which is at the southern tip of Andaman island.
This beach has a lot of attractions for tourists which has a lot of panoramic views that has a lot of waterfalls, stunning white beaches, rain forests and also creeks. This place has a lot of experiences to offer for the honeymooners to enjoy the best travel experience. You can reach here from Port Blair to reach till Port Blair. You can enjoy surfing and trekking in Little Andaman. So enjoy this tour in India.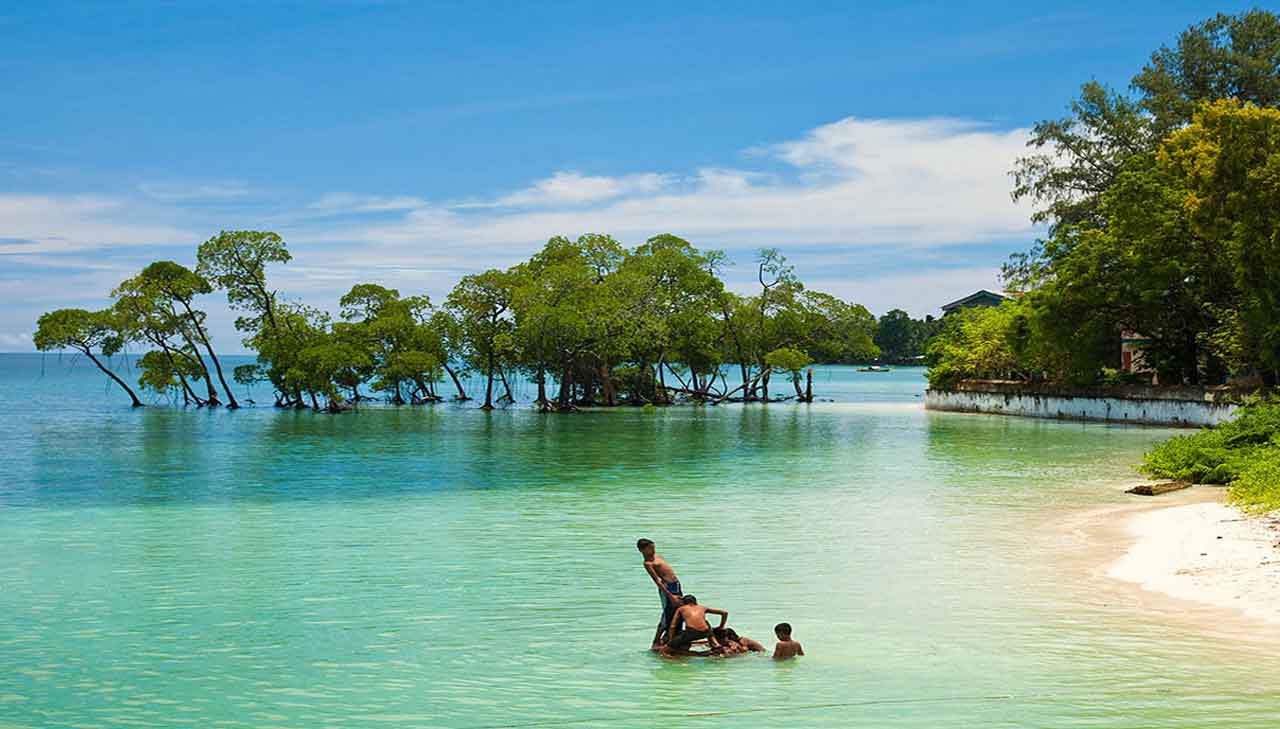 Campbell Bay.
It is a beautiful and mesmerizing island which is in Great Nicobar whose air also spells romance, there is no end to the possibilities that this place in Campbell Bay has to offer for the couples. It has a really beautiful landscape with the most mesmerizing views. There are lush greens in Campbell Bay National Park where you can enjoy with your partner. You can reach Camp bell from Port Blair through a Helicopter ride and if you are looking forward to going there in a budget friendly price then you can also enjoy a sea route and have a majestic stay with your partner.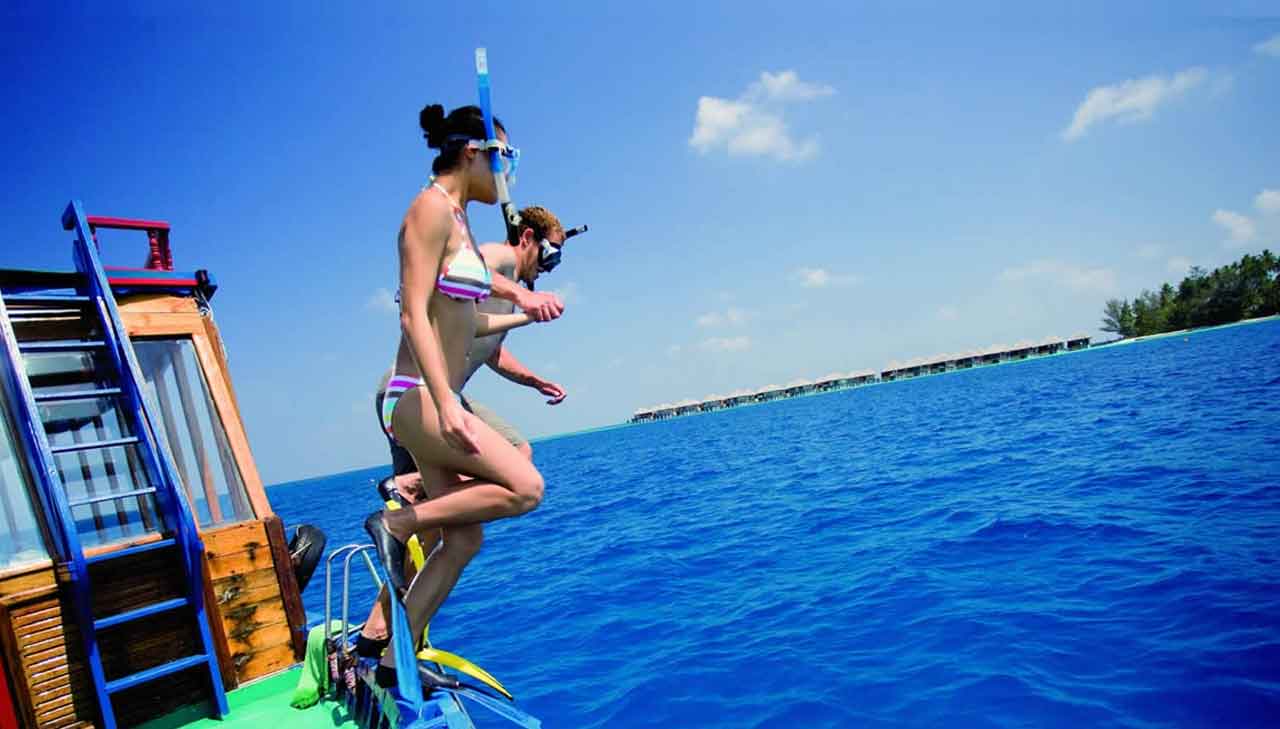 Enjoy a majestic stay at Cinque island.
Cinque island is a majestic place where you can experience a lot of marine and coral life with your partner, this island has a north and a south region which is just connected with a sand bar from where you can reach out to the other region. You can visit a lot of beautiful coral islands there where there is seclusion and less human habitat and powdery sand beaches.
Thus, these are the best places in Andaman and Nicobar that you can enjoy your honeymoon in and have a splendid stay making honeymoon memories that would last you for a lifetime so that you can enjoy a pleasant stay having a honeymoon to remember. So what are you waiting for? Search for yourself Andaman Nicobar honeymoon package with flight. Have a happy honeymoon!
Leave a comment