Planning to visit the world's tallest building in Dubai, UAE? Accordingly, you can explore Dubai attractions along with visiting the tallest building. Dubai is also one of the most popular tourist destinations to visit for a holiday vacation. Whether it is family or friends group vacation there are so many Dubai Tourist Attractions you can visit. Dubai has a lot to offer for first-time visitors. You can experience the desert to beaches vibes only in Dubai. Whilst, it is constructed like modern history which attracts travelers to must-visit the best places in Dubai.
Here is the list of top 10 best places to visit in Dubai that tourists love in Dubai, it helps first-timer in narrowing down what to do and experience in the city in less time. You can spend time according to your budget and travel Dubai tourist attractions through Dubai travel guide.

Top 10 Things To Do In Dubai For First-Timer
If you don't know that Dubai is known as the 4th most visited city in the world. And Dubai airport is also known in the world for one of the busiest airports. So, what are you waiting for? Plan your Dubai Tour Packages from Delhi with Sharp Holidays and explore the display of modern urbanization planned on a backdrop of realistic sea and desert.
Must Read Also: Explore Dubai: the myriad of dreams
Visas For Dubai Travelers
Generally, to exploring these places, you have to keep a passport and visa. If you are traveling to Dubai tourist attractions for the first time from India, then you need to take Visa on Arrival in Dubai. You can apply for a Dubai visa online or take help through any travel agency. Mostly, online travel companies provide the visa at the time of handing hotel keys. The validation of the visa on arrival is for 14 days only. Also, passport validity must be at least six months.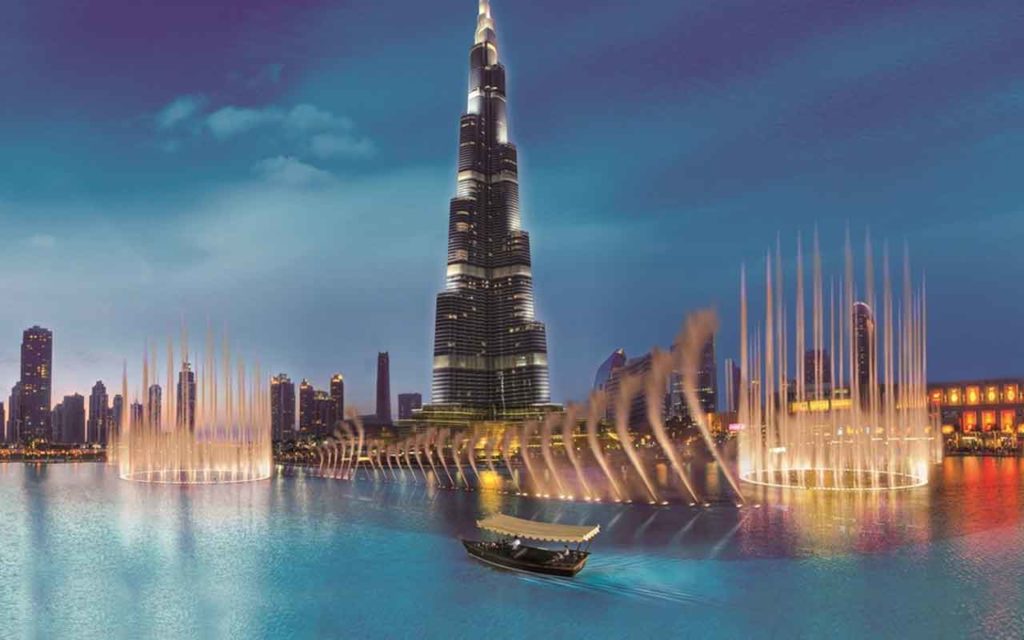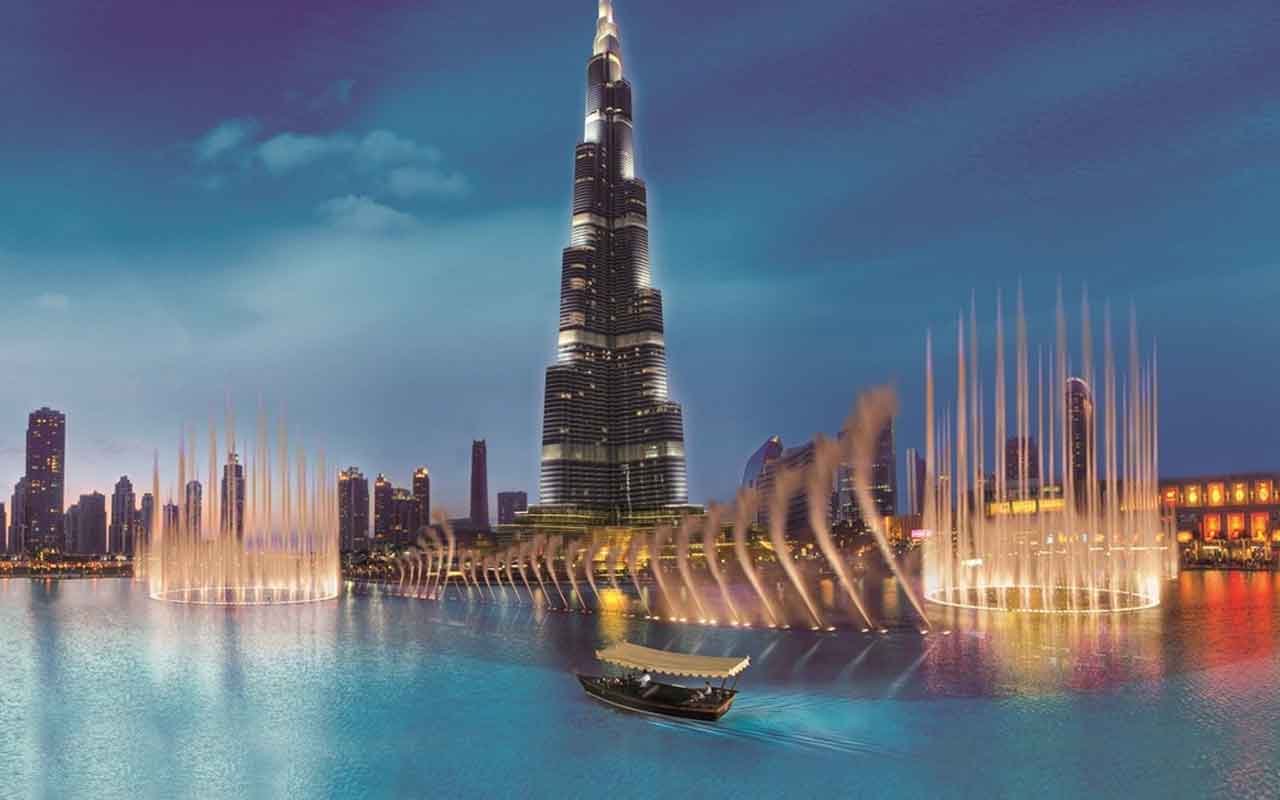 It is one of the world's tallest buildings that tourists excited to visit on their go for the first time. To get a perfect view of the city, you need to stand on the top of the building by booking tickets in advance for the 124th floor. Burj Khalifa is basically a skyscraper for tourists. As it should obviously in the bucket list of every traveler. You can experience submerge in the strangeness of this giant cosmopolitan city encircled by nothing but sand dunes and miles of desert. To get the stunning view, sunrise and sunset is the best time to visit Dubai, Burj Khalifa.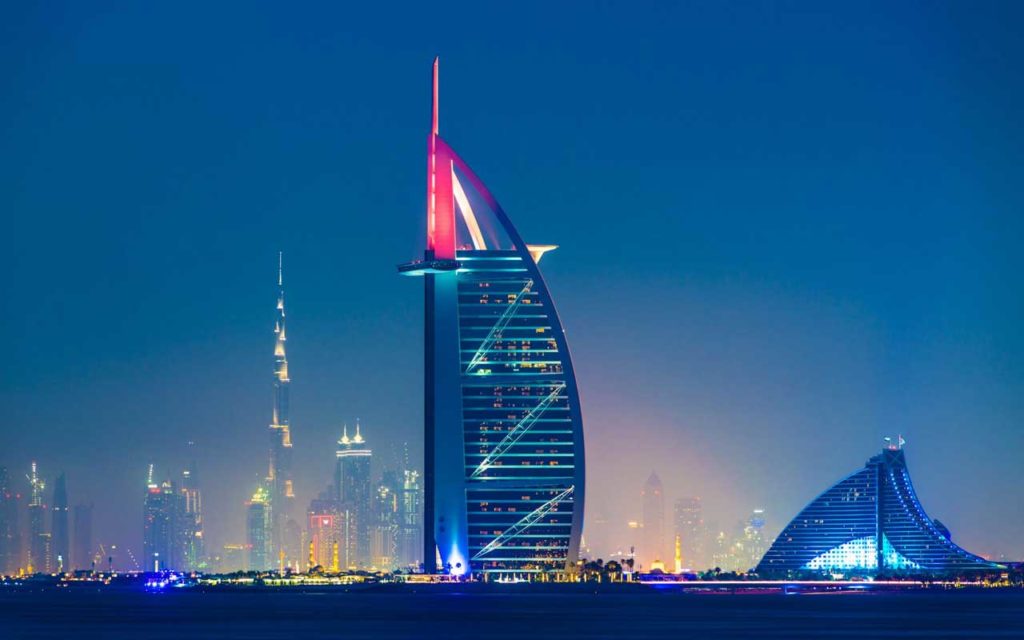 Vacation to Dubai city and not exploring Burj Al Arab hotel which is also known for its "seven-star" hotels. Afterwards, what you do there? It is a sail-shaped building rising 321 meters high on an island off the coast. Burj Al-Arab is situated at Jumeirah so you can explore things to do in Jumeirah list. Feel the unreal luxury vibes around and enjoy the view of the exterior at night. In the hotel, you can able to see the choreographed light show which is just an amazing experience for the tourist. Likewise, it is the best picturesque place in Dubai and to enjoy underwater restaurants with luxury feels.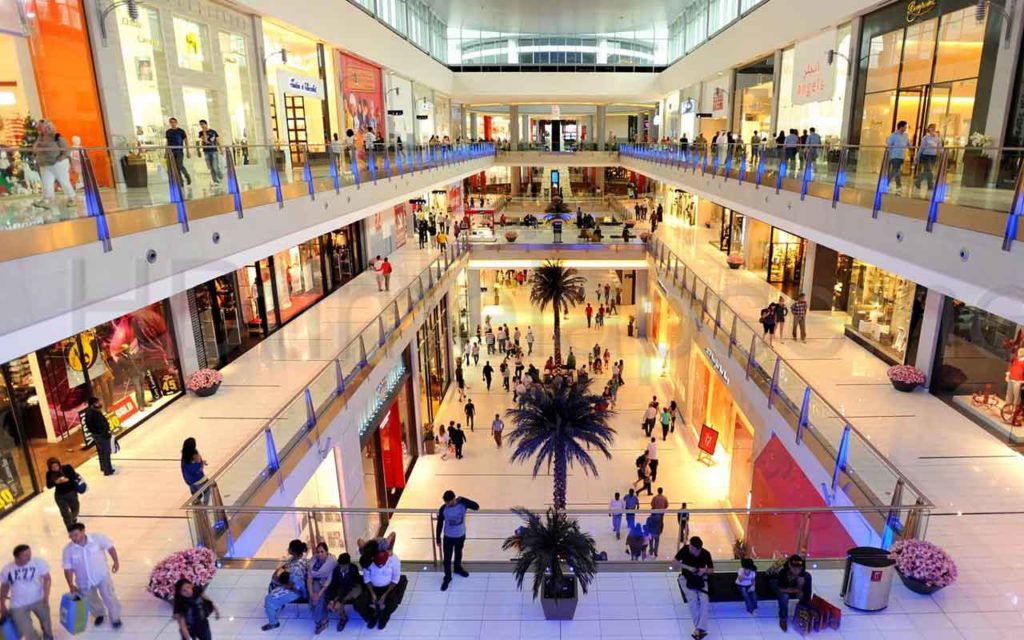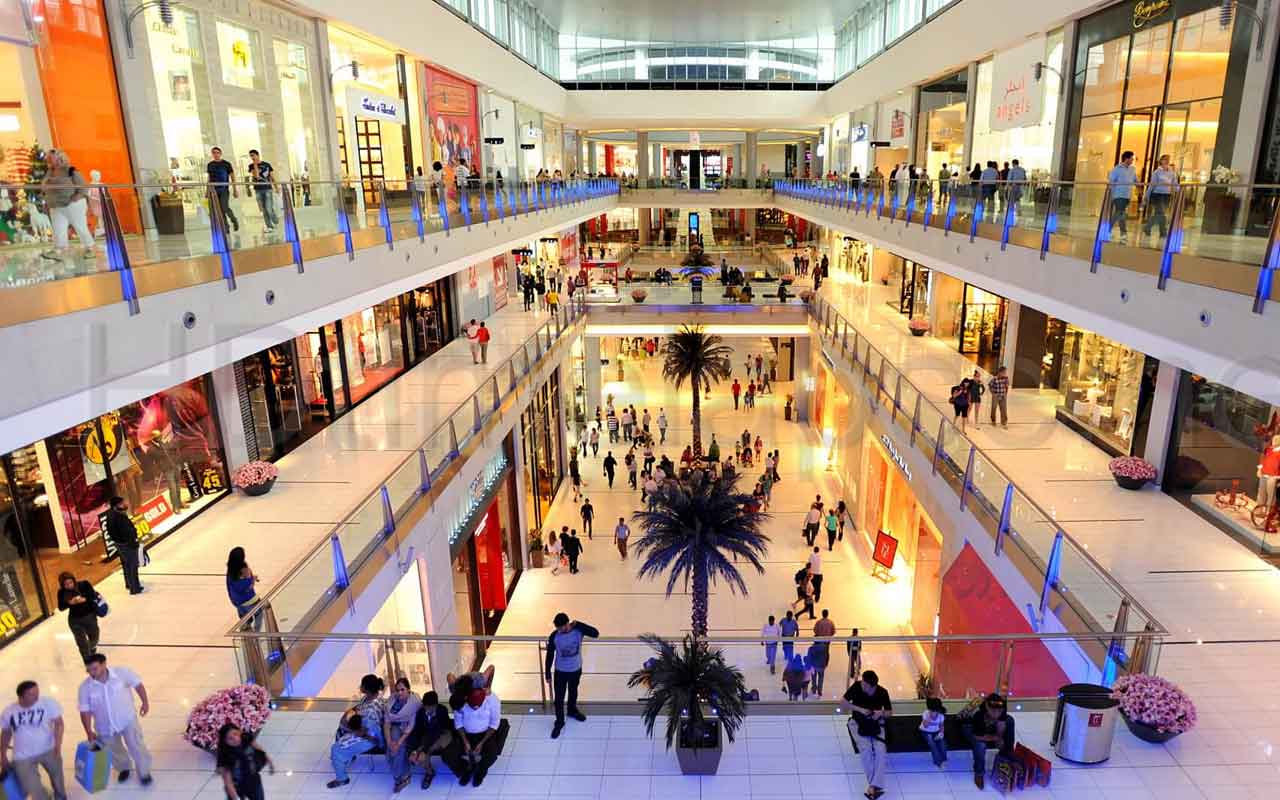 It is known as the world's largest mall. You can get everything here like shopping option, Zoo, Aquarium, etc. This mall provides you with over 1200 luxury brand stores, gaming zone, ice rink, Dubai fountains and various restaurants. Further, this is also one of the best and premier shopping mall to get some good stuff and things. You can also avail the best offers and cheap prices during the shopping festival which held two times. Mainly from July to August and January to February which named as Dubai Summer Surprises and Dubai Shopping Festival respectively. Finally, to explore sea life around the mall, then Aquarium and Underwater Zoo is best for you to visit.
Must Read Also: Why should you visit Dubai at least once before you die?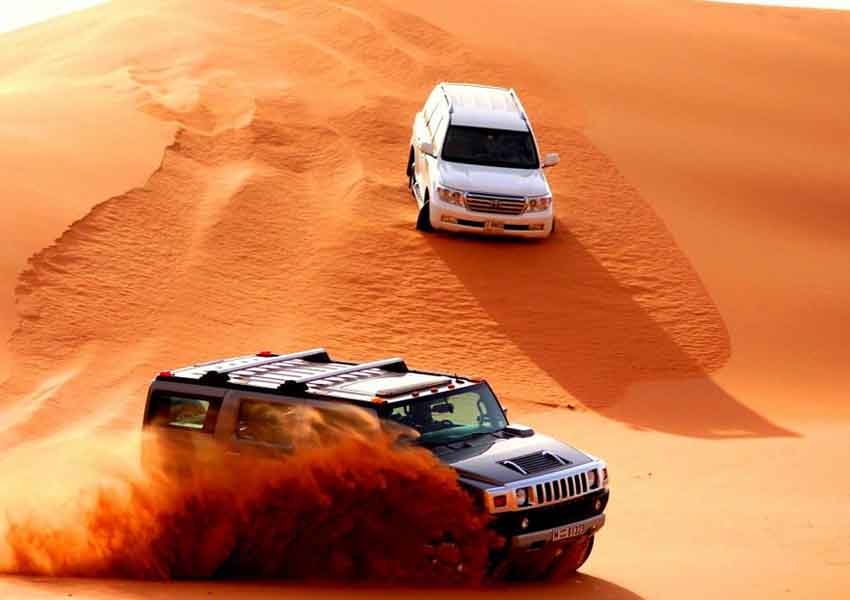 In fact, you want to experience the desert safari, then Dubai tour should include Dubai deserts. As it is one of the popular Dubai tourist attractions to experience taster of the Dubai desert, you must try safari there. To see the whole new world of Arab culture head to Dubai desert which includes dune bashing, camel riding, sandboarding. From huge expensive skyscrapers to overnight stays in Bedouin tents all things you can experience around desert safari. This place is best for those who want to explore more of the desert area rather than modern city vibes.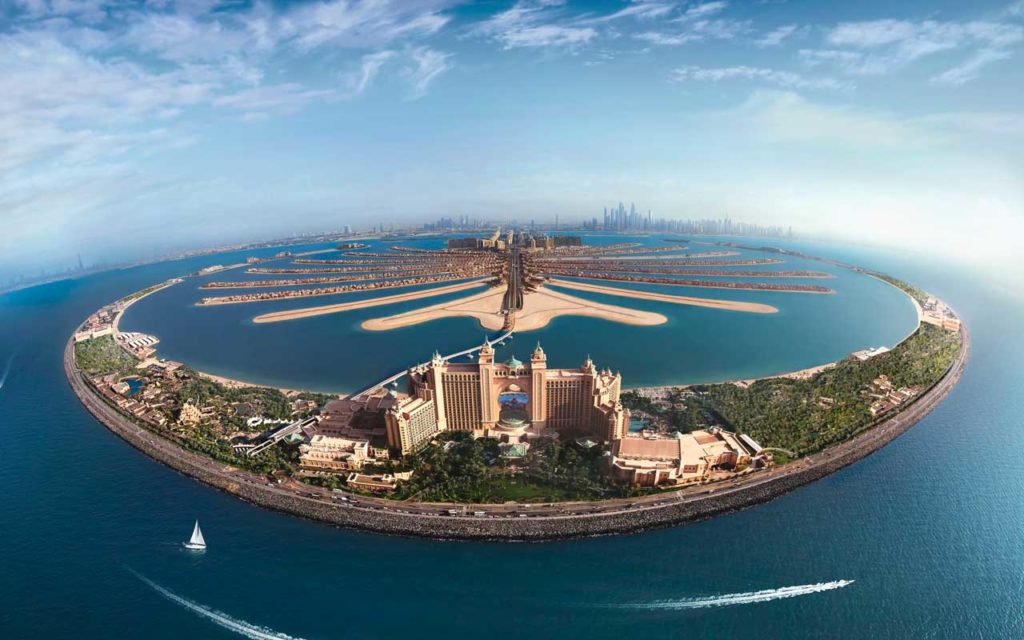 One of the most popular places for tourists to visit is the Palm Jumeirah. Nothing can draw attention to the ambition of Dubai tourist attractions. This place comes at the first place to feel the amazing vibes around. It is heaven for vacationers as it is the most daring developments of the world. As well as, one of the largest man-made on the planet. You can explore the wonderfully blends incredible, modern architectural design with uniqueness.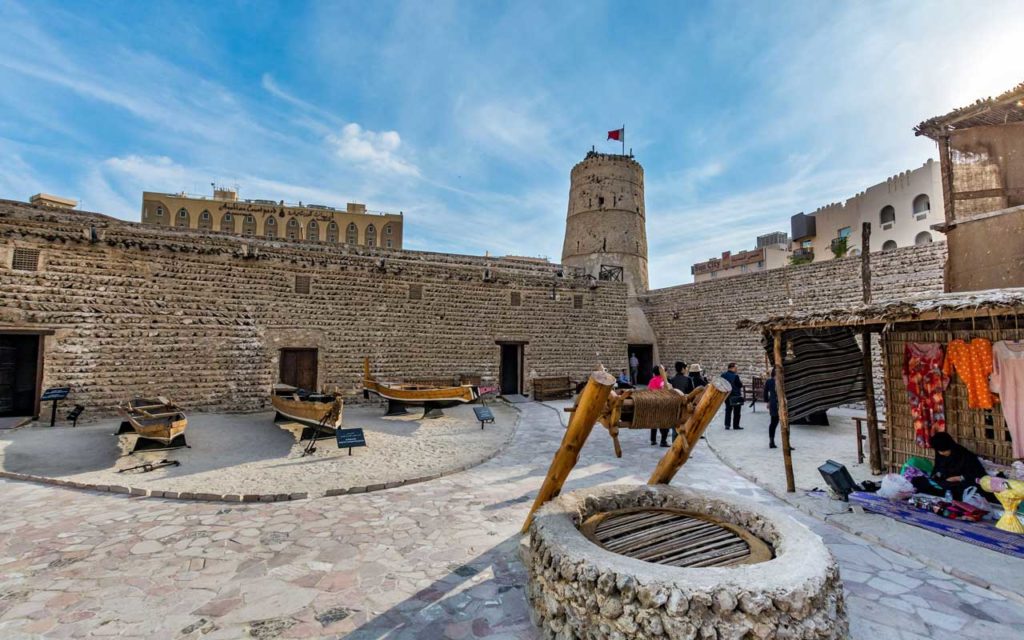 To get to know more of the history and culture of the city and beyond, as a result visiting Dubai Museum is the best thing you can include in your Dubai Package. You can see a great show, at the entrance, representing old maps of the region lining up as dots to the huge boom. In the courtyard, you will able to see the traditional huts/boats and palm-leaf house. Visitors love to know the history of the Emirate in a modern way, so don't miss a chance to visit Dubai Museum.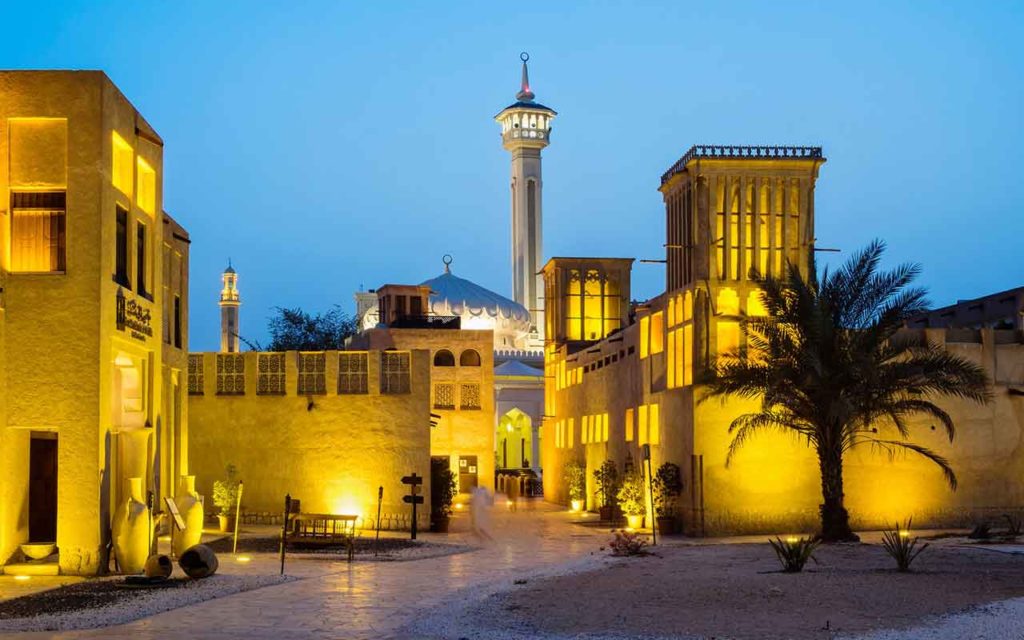 To experience the old Dubai, then Bastakiya is one of the best places to visit and explore the old Dubai. The place has a beautiful section of town near the Dubai Museum. You can enjoy the walk at night time around the Bastakia Quarter. The beautiful lighting surely capture your heart to stay for more time there. It is also known as the heart of Dubai. Al Fahidi Historic District of Dubai which is another name of Bastakiya offer you interesting insights. This place gives narrow lanes, fascinating wind towers, and the old-style aged buildings will surely surprise you and force you to explore more.
Must Read Also: Top 7 Must Visit Amazing Places in Dubai for Family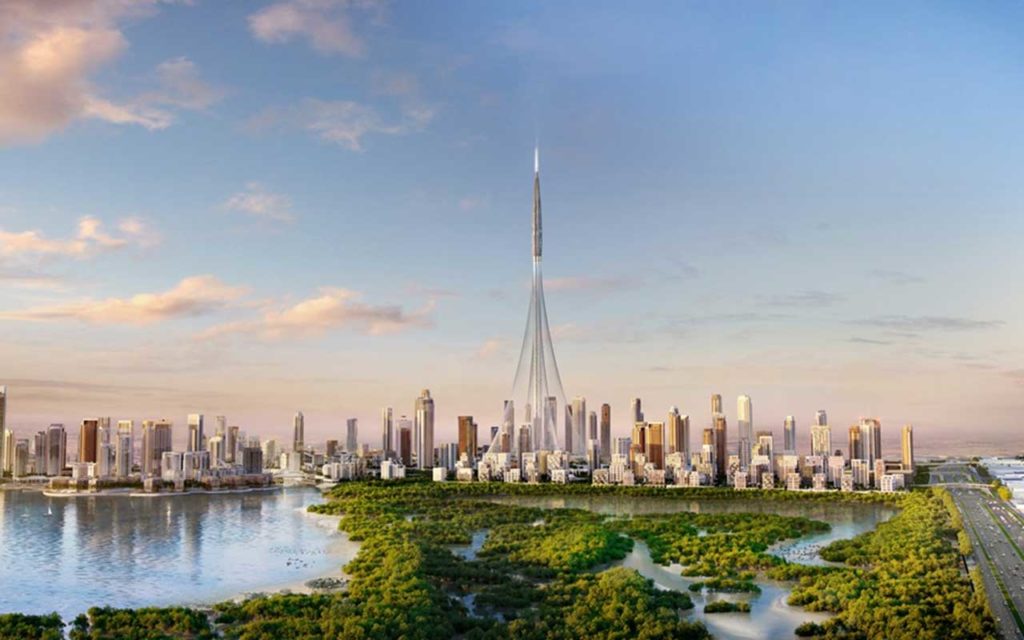 You can able to experience fishing and pearl dive while Abra ride across Dubai creek. There are traditional wooden boats and dhows ready to be charter for cruising along the Creek. You can enjoy the history while traveling to one side to the other on traditional old boats. You can also enjoy exploring the real taste of Dubai culture and Dubai creek is the real heart of the city. The sights of Dubai Creek is so amazing, the beautiful waters are jump to catch your attention. You can also shop on the other side of the Dubai Creek as it offers the best shopping options to tourists. It is a must-to-visit place for vacationers to travel over ancient trade routes.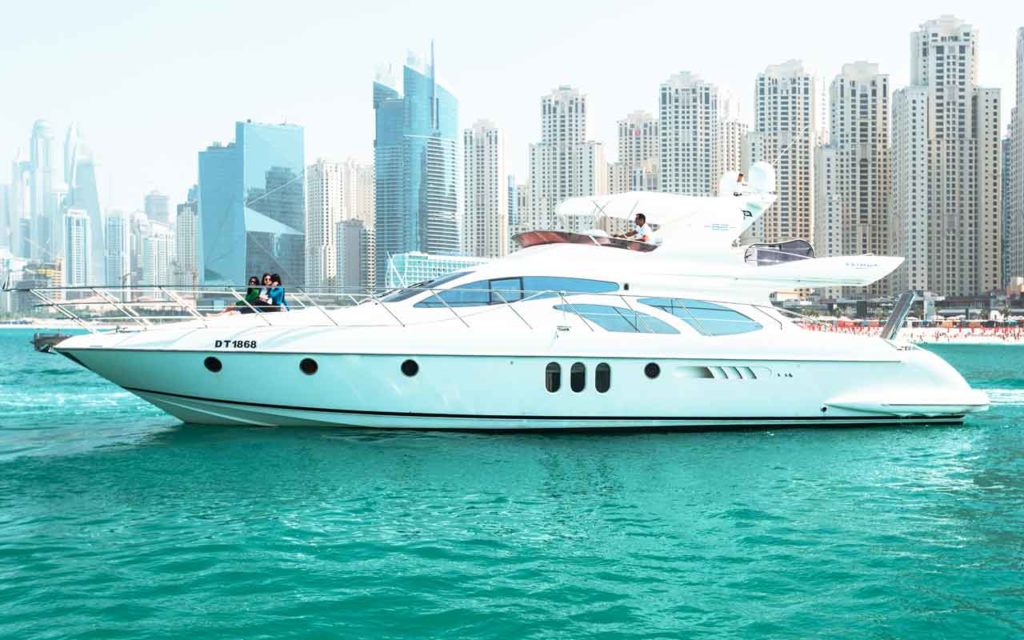 To experience the luxury Yachting, then there is no better place other than Dubai. If you are visiting Dubai, enjoy luxury Yachting as it is the best place in the world for that. According to your budget, you can take a yacht rental in Dubai and enjoy your time in Dubai's crystal clear waters with your loved ones. Luxury Yachting is famous for its beautiful water attractions like the Palm Jumeirah, go fishing and eat fresh fish cooked by onboard chefs.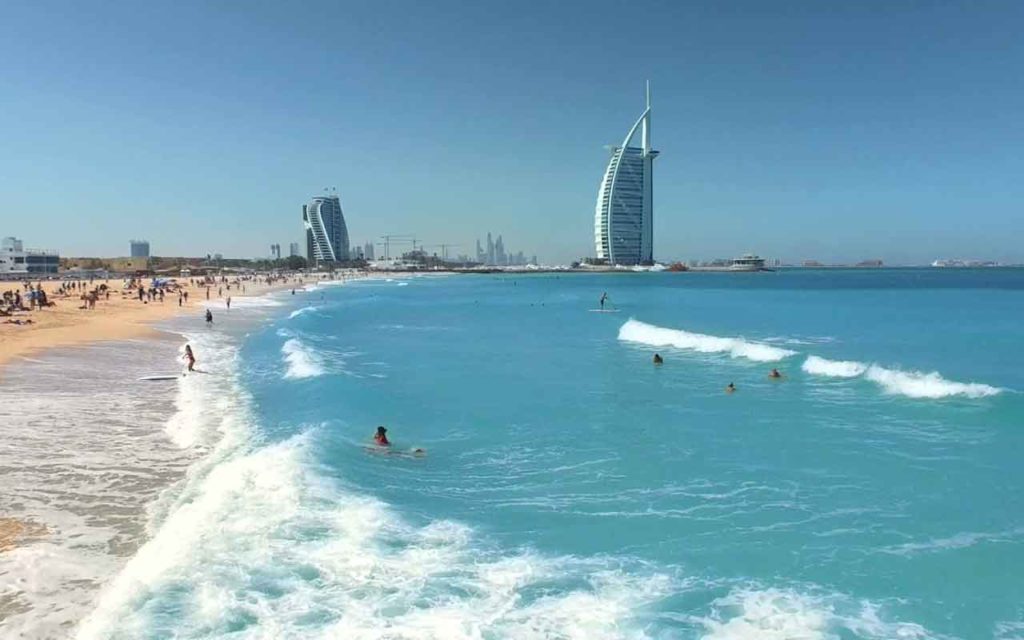 It is one of the most popular beaches in Dubai with its stunning views of the Burj Al Arab. You can enjoy white sand around Jumeirah beach and picturesque place for tourists. Throughout you can enjoy other public beach as well as sun loungers to hire. There are so many nearby attractions you can explore like a small splash park is great to handle the weather of Dubai. It is on the coast of the Persian Gulf which is famous for its white sand. Water activities are the best things to do in Dubai around the beach and experience wonderful views to relax your mind.
Excited to visit these places in Dubai with loved ones. Thus, when are you planning your Dubai Tour Packages to this wonderful desert oasis? Whether the answer to that is soon, then let us know we are here to provide you with a customized package for you. Plan your trip with Sharp Holidays and let us give you the wonderful trip of your life!