Rajasthan is surely a place that anybody can get enchanted by, there is no dearth of great places in this wonderful land of Rajasthan. Get the best Honeymoon Destinations in Rajasthan.  you will surely fall in love with the wonderful experiences that you can get here in Rajasthan, it is a perfect honeymoon destination to make yourself and your partner feel like King and Queen and living a life of royalty and grandeur. You should get Cheap honeymoon special tour package.
These are the top Honeymoon destinations in Rajasthan.
Jaipur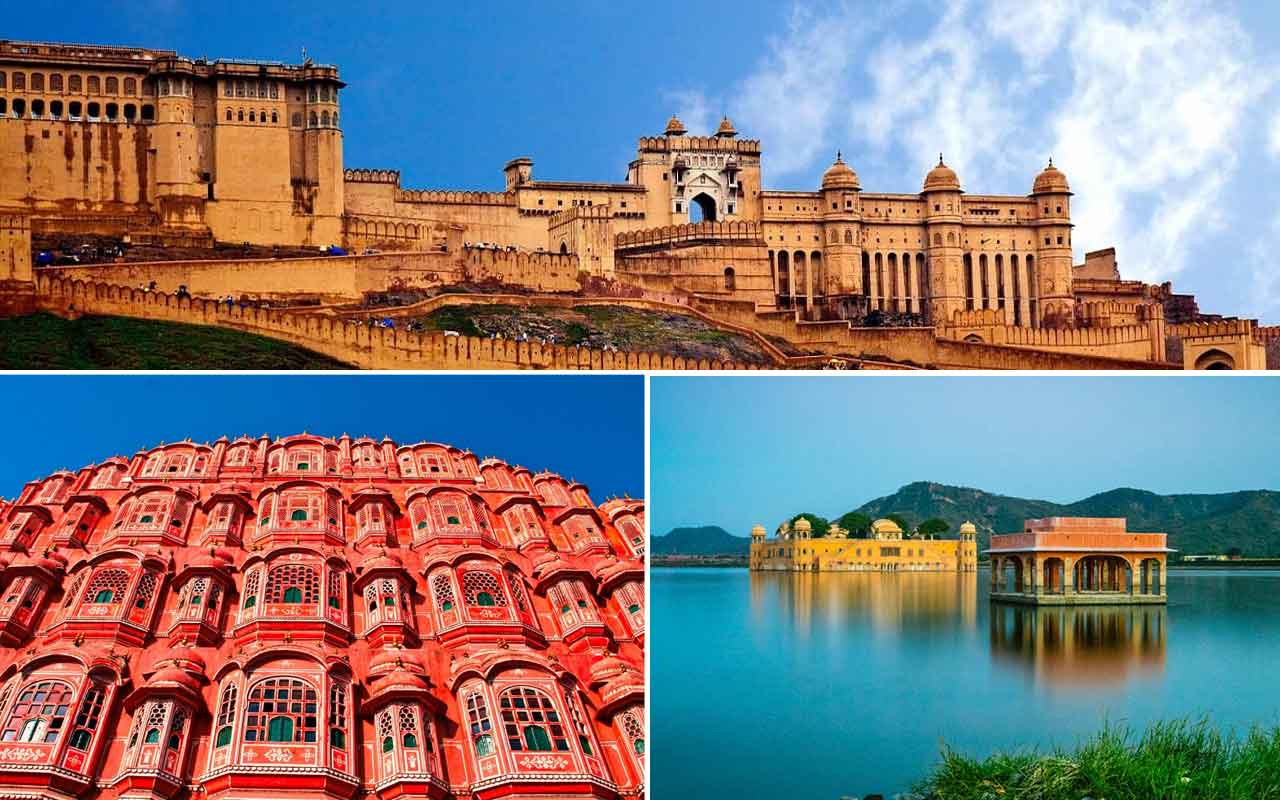 This pink city is everyones favourite, you can have a fabulous honeymoon experience in the wonderful place being with your love here, this place has everything that it takes to make a wonderful honeymoon experience for you to fall in love with it. You will get some beautiful desert views, lavish hotels, and the ancient havelis here in Jaipur.You should visit the famous Sheesha Restaurant, Nahargarh Fort, Central park, Smriti Van, Sisodia Rani Garden, watching a movie at the famous Raj Mandir experience of being in a hot air balloon etc to make it all a lot more magical. This place is great for a romantic rajasthan tour. 
Must Read: Top 8 Must Visit Attractions On Your Golden Triangle Tour
Pushkar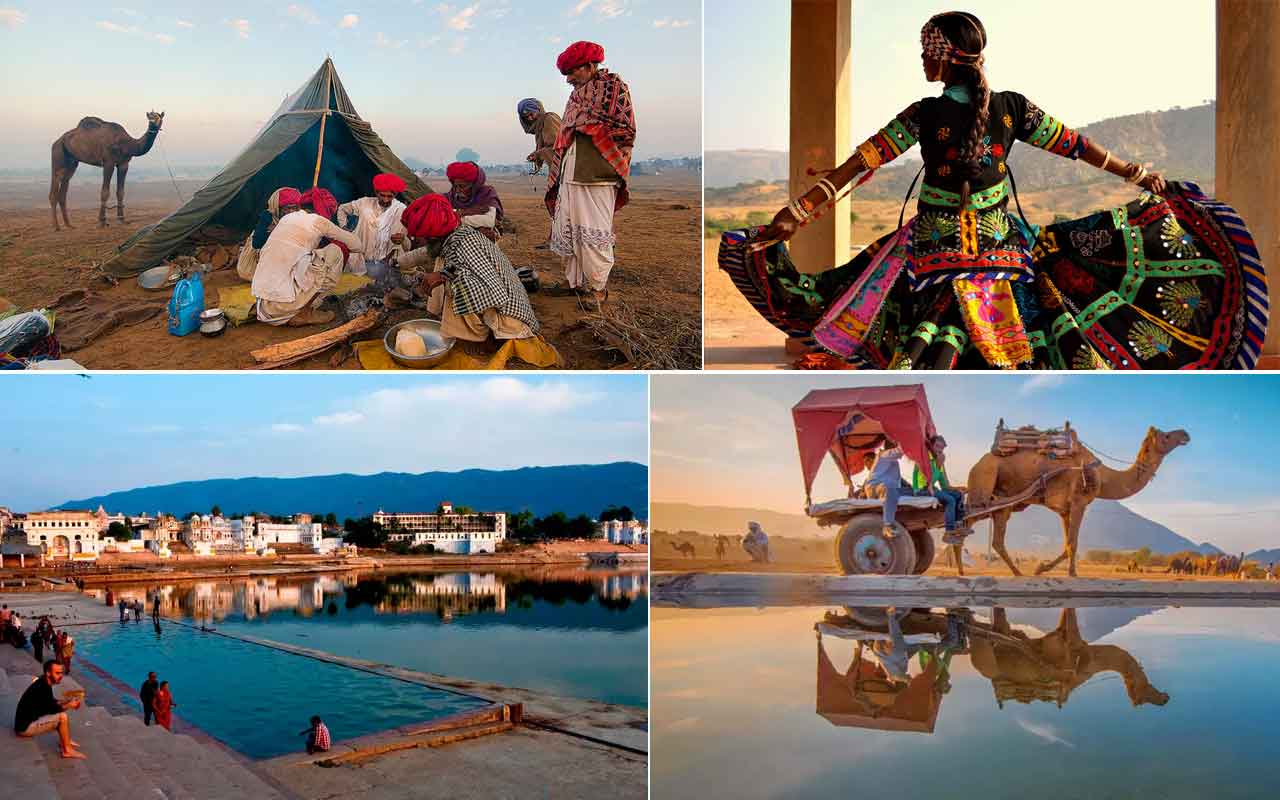 You can go to the wonderful Pushkar and experience holiness and divinity to another level. You will surely be enchanted by this wonderful and beautiful place. This city is also a great option for the honeymooners. You will see many tall, green trees here on three sides and the shiny desert on the fourth side. You cannot miss out on the famous Pushkar lake, Sunset Cafe Hotel, Varaha Ghat, Thar Desert, Swan ke Jhle, hiking in Ratnagiri hills, visiting the famous Savitri temple  and a lot more experiences that are in store for you in Pushkar.
Jodhpur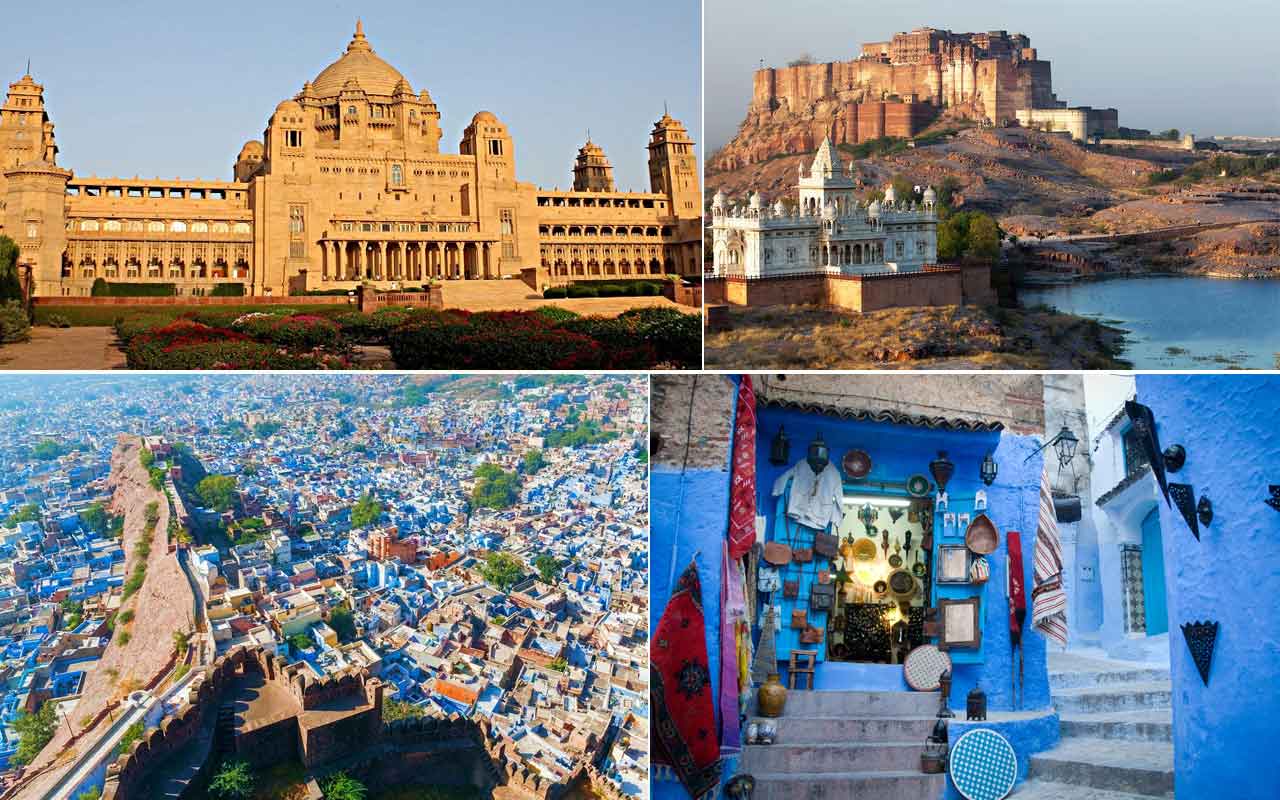 You will surely be enchanted by the wonderful Jodhpur that has a lot of magnificent villages, grand palaces, and golden sand to mesmerize you. It is surely a perfect place for honeymoon. Start your search for Honeymoon Destinations in Rajasthan. You will enjoy the beauty and peace that this place offers you. It is one of the most romantic places to start your married life in, you can also visit the famous Umaid Bhavan Palace museum;  Mehran Terrace restaurant; Umaid garden; Udai mandir;  Takhat Sagar lake; Mandore  Gardens; Kailana lake etc for a fabulous stay.
Must Read: Top ten most romantic honeymoon destinations in India
Jaisalmer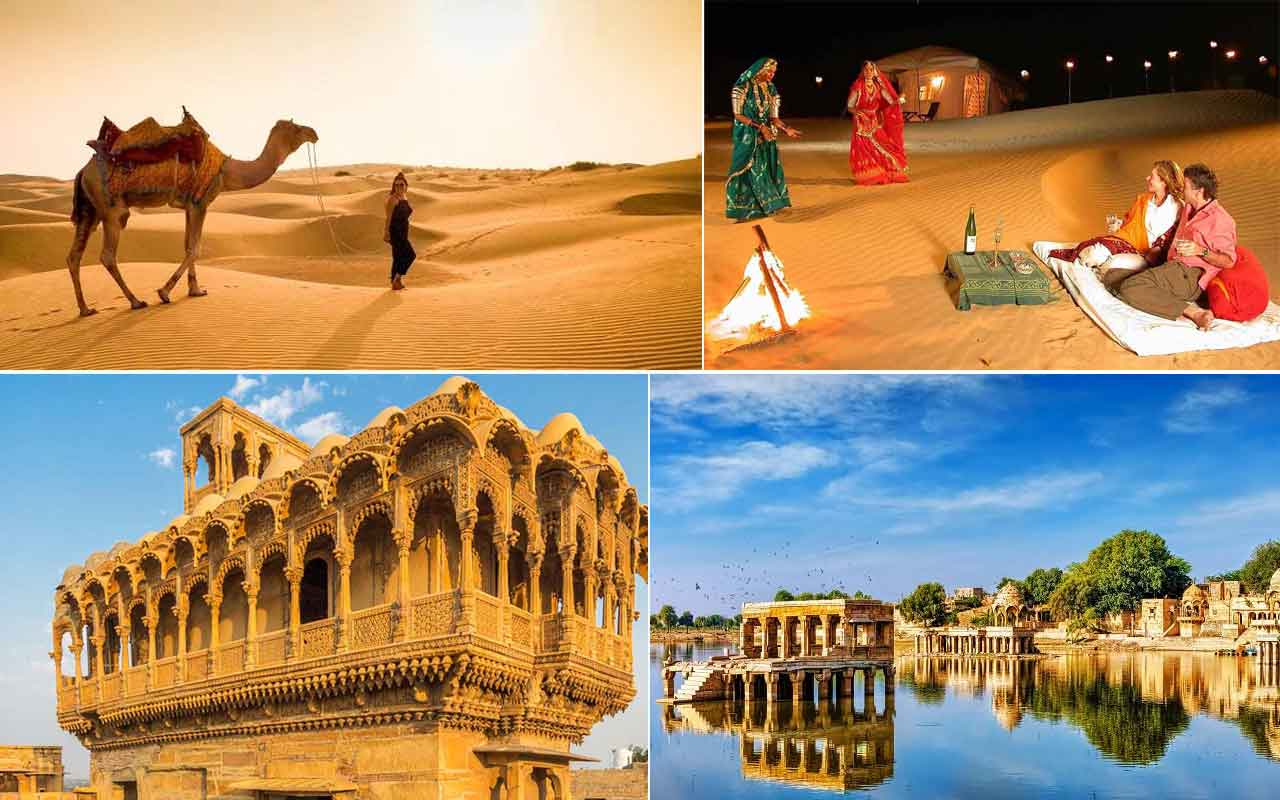 Well, this is a perfect place where you will get to experience a lot of great things such as desert camp, folk dance, and camel safari to enchant yourself, this place is simply magical, you will feel like you are in Dubai while being here. You cannot miss out on the famous Jaisalmer Fort, Bada Bagh, the massive five-storied Patwon-Ki-Haveli, Desert Nation Park, Gadsisar Lake etc. This place is just perfect for a honeymoon trip to Rajasthan .
Mount Abu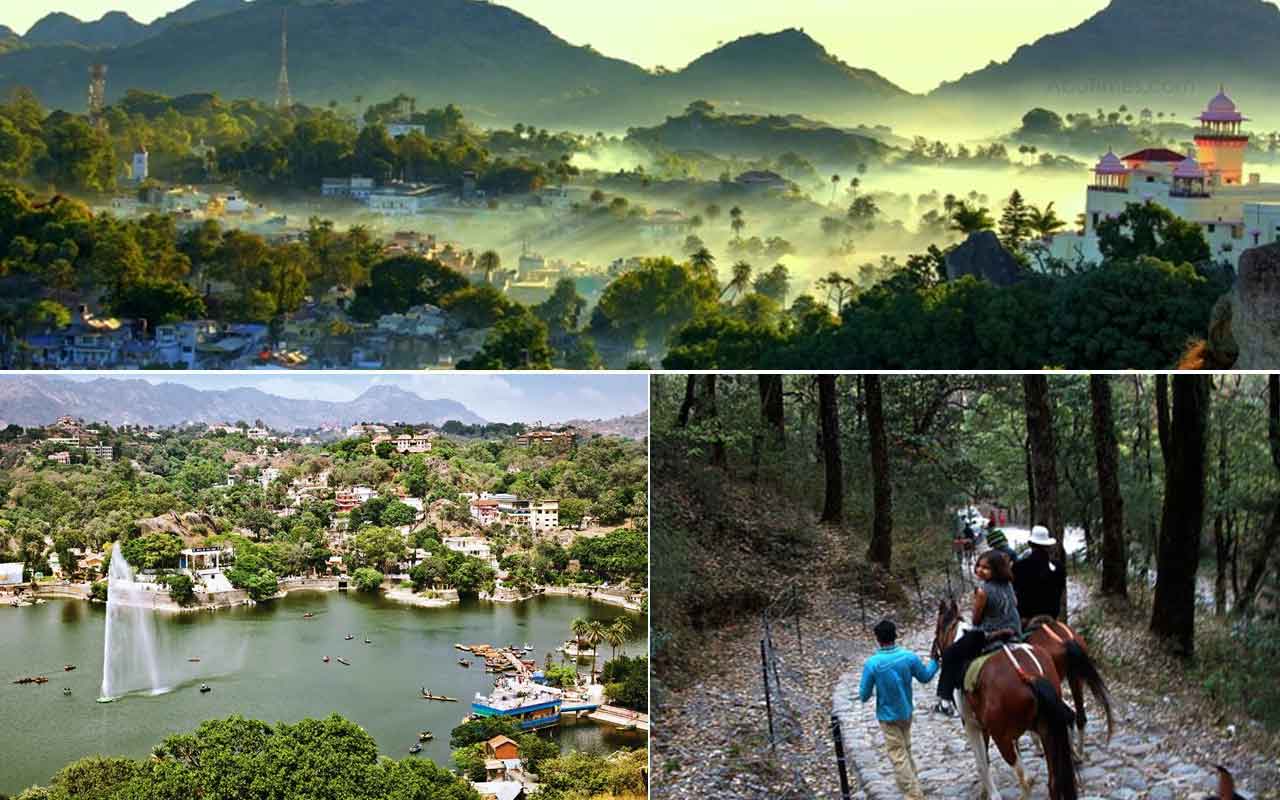 Well, Mount Abu is the only hill station in Rajasthan, it is a wonderful placefor the honeymooners and you will see a lot of honeymooners here.  You will witness the really famous Aravalli mountains and Nakki Lake here that are the tourist hotspots here. You can visit the famous Dilwara Jain Temples, Mount Abu Wildlife Sanctuary, Nakki Lake, Achalgarh, Gurushikher, Trevor's crocodile park etc. You can also try a Hot air balloon ride, a romantic boat ride to make the experience a lot more beautiful and memorable.
Thus, these are the best places that you can visit in Rajasthan for the perfect honeymoon that you will cherish for the rest of your life. Also you can have a budget honeymoon planned here in this place along with the grandeur so stop wasting any time and get yourself Rajasthan tour package for honeymoon couples.