A major update on the travel front, the big news is that India is all set to own its first ever tribal circuit project that would help in maintaining a connection between 13 tourism sites in Chhattisgarh. K J Alphons who also happens to be the Minister of State for Tourism, inaugurated this project that was implemented under the Swadesh Darshan scheme which was launched in 2014-15 and played a major role in development of thematic circuits in India that too systematically.
This tribal circuit of Chhattisgarh connects the famous Maheshpur, Mainpat, Kamleshpur, Jashpur, Kurdar, Kunkuri, Gangrel, Tirthgarh, Kondagaon, Nathiya Sarodadadar, Jagdalpur, Chitrakoot, and Nawagaon. These places are renowned for their beauty and exuberance. Each of them exemplify the cultural heritage. The Tribals actually contribute to one-third of the total state population and have been working towards the holdings and conservations of their culture and traditions.
The inclusion of Chhattisgarh under the tribal circuit theme was with the objective to showcase the distinct types of tribes, the rich culture, traditions and heritage and also display the rich, vivid and dynamic natural assets that are a treasure to Chhattisgarh.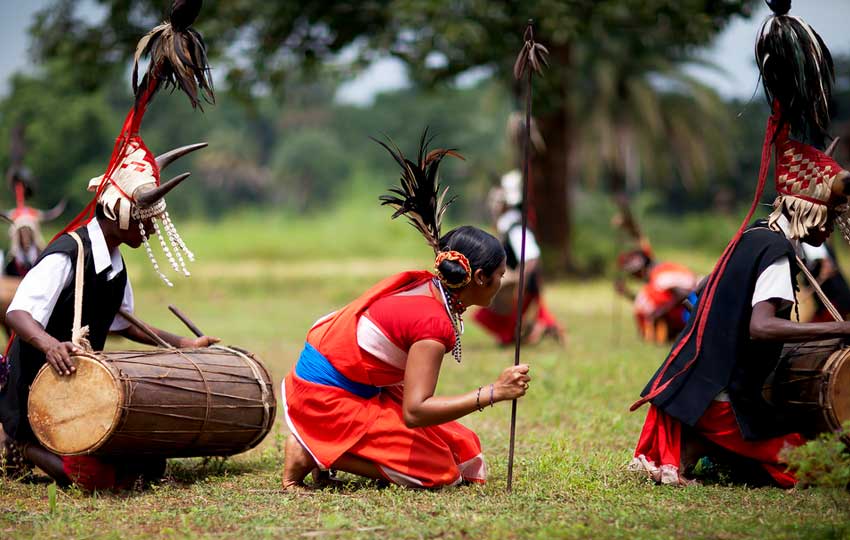 There are many features that are Inclusions to the tribal circuit project such as craft haats, eco log huts, open amphitheater, souvenir shops, workshop centers, tourist amenities centers, tribal interpretation centers, nature trails, solar illuminations, viewpoints etc.  Also, there have been many facilities that form a major addition to make the experience a lot more refined and intriguing.  All of this also contributes to the economy of India as it is helping to generate more jobs and provide more employment. Also, all of this gives a major boost to the development of tribes and also of tribal culture that also creates a lot many activities in order to develop and promote tourism in the tribal belt of Chhattisgarh.
Must read also: 10 Must-visit Rural Places in India for Cultural Holidays
For all of this, the Tourism Ministry did sanction four projects to Telangana, Nagaland, and Chhattisgarh of INR 381.37 crores under the tribal circuit theme of the Swadesh darshan scheme. Also, there have been 74 projects that cost Rs. 5997.47 crores have been sanctioned to 31 states and Union Territories. Also, the major part of the deal is that thirty of these projects/major components would be completed this year and there would be operations beginning this year that will help in boosting Indian Tourism and would help in promotion of Indian