Are you planning to visit the thrilling treks land? Mini Israel is one of the best hill stations in himachal pradesh to experience the adventure holidays. Kasol is known for its valleys and trekking adventure freak. Although, it is a small village that you will get on the way to manikaran. But even through called as small village, it has a lot to offer to the tourists to enjoy quality time with friends and family. The Kheer Ganga, Malana Village, Tosh Village, Tirthan Valley, Parvati River, Manikaran Sahib and Pulga Village are some of the best places to visit in Kasol while you are on your vacation.
So, we come up with a list of places and Kasol travel guide that will surely help you out in picking the places on Kasol tour packages. Furthermore, look at the glance to acknowledge about the top places to visit in kasol, himachal pradesh.
Grahan Village
Manikaran Sahib Gurudwara
Chalal Village
Rasol Pass
Jamlu Devta Temple
Parvati River
Tosh Village
1. Grahan Village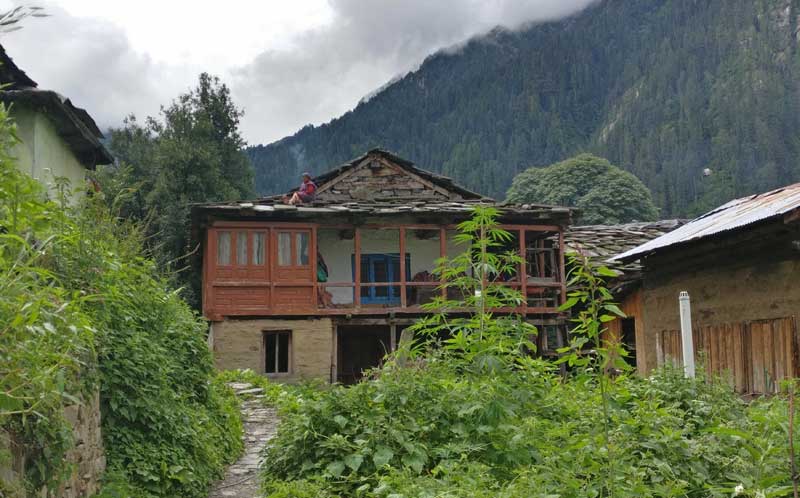 It is located near Kasol where you have to trek to reach the beautiful location as no transport go there. Grahan village is known as the hidden gem where utmost of tourists go to experience camping and trekking on the visit to Kasol. Moreover, you can explore the village life for some days. Since, no network connection you get there so you have to enjoy your time while trekking to places and conversation with locals.
2. Manikaran Sahib Gurudwara
Gurudwara is one of the best places to visit in Kasol for tourists and experience the hot water springs where people do some usual things by taking water from like cooking, bathing, and more. Manikaran Sahib Gurudwara is located 3.5 km away from kasol city so you can easily reach there by trekking to explore the divine and mesmerizing place once. Either you can take the bus to reach Manikaran along with beautiful scenery.
3. Chalal Village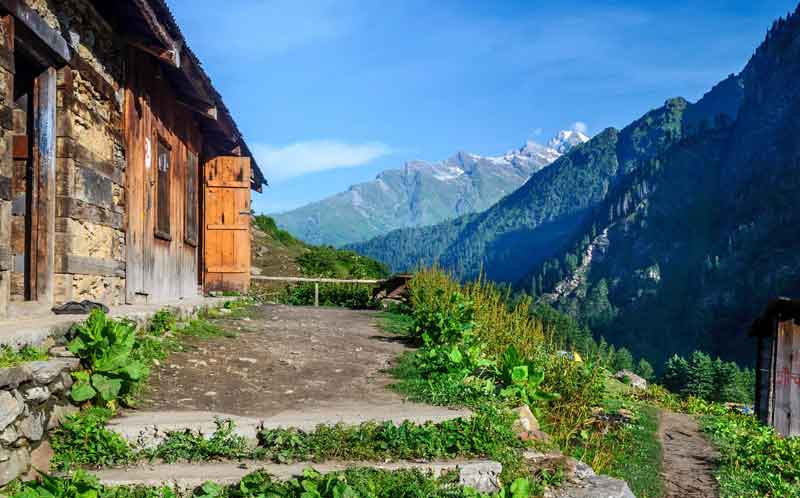 It is known for its splendid beauty and climate located 2 km away from Kasol. You can take a walk through Parvati River to reach this beautiful village. As it houses some enriched with the true essence and mouth-watering food at the Tosh cafe where you can try some Israeli delicious. Moreover, you can enjoy seeing the flora and fauna in amidst by the Parvati River. Chhala village surely a worthy trek on your vacation along with beautiful sights to adore the beautiful location from the top.
Must Read Also: Best Places to Visit in Dalhousie
4. Rasol Pass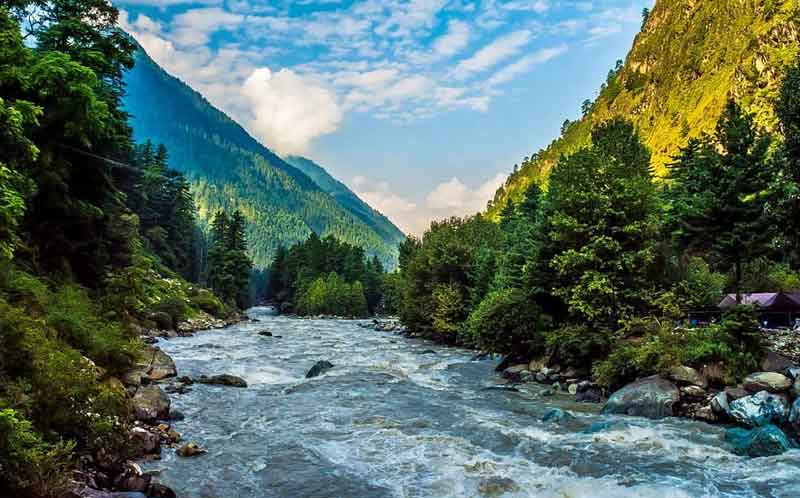 Located 3 km away from Kasol that takes half an hour to reach through trekking as altitude at 10000 feet above sea level. To enjoy the time around, try to indulge with locals and learn the spinning wool as you can see every person living here by doing this. Rasol is famous among tourists for some of the best hashish in the world since cannabis grows naturally in the area. It is the best places to visit in Kasol for stoners to enjoy the vacation time.
5. Jamlu Devta Temple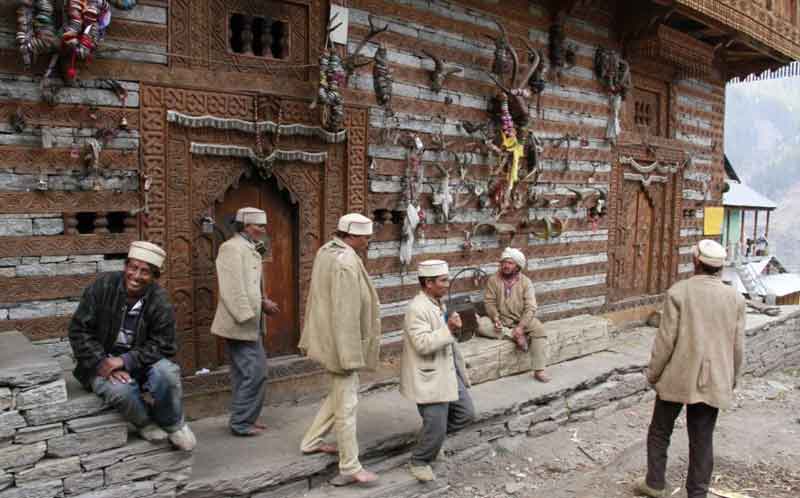 This temple is an ancient period of temple which is located in Malana village of Kasol city. Jamlu Devta temple is also known as the Jamdagni Rishi which houses village's priceless artefacts, heirlooms, antique metalcraft, jewels, and gold. Apart from this, tourists visit the place to enjoy the charas/weed/grass as Malana known for its best grown of it.
6. Parvati Valley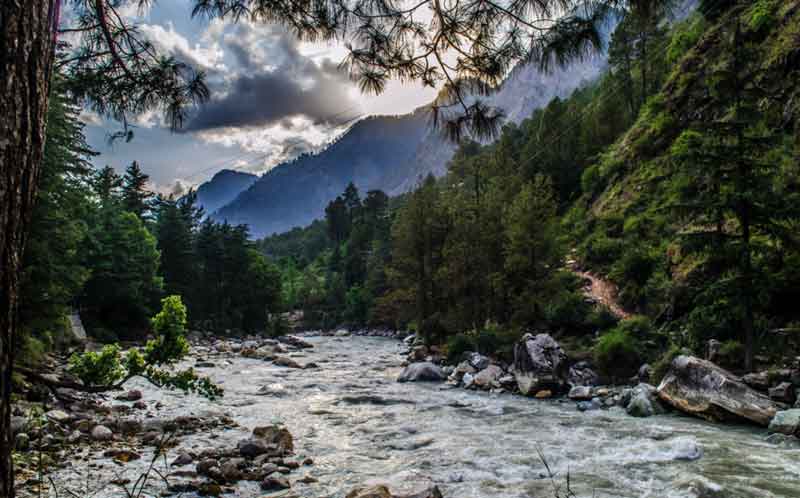 It is also known as the Parvati River so you can visit the place to relax yourself by sitting near river and observing the flow. Parvati valley offers the tranquil trekkers point were the crisp mountain ranges present you with a lot of beautiful moments to catch on your camera. Moreover, you can enjoy doing river rafting and trout fishing around Parvati Valley. Regardless, experience the best scenery and landscape from Parvati river with feet waving in cold water.
Must Read Also: Things to Do In Dharamshala
7. Tosh Village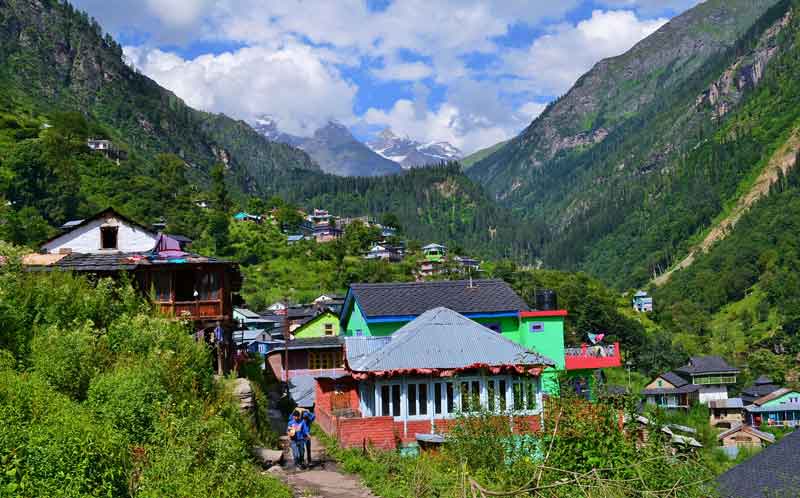 Situated 21 km away from Kasol so the distance is quite far you can enjoy trekking along with lush greenery. The snow-capped mountains are the best and beautiful places to visit while on your Kasol trip. Moreover, it is popular among tourists for its beautiful apple orchards, rave parties and nightlife.
Kasol Travel Guide: Things You Should Know Before Go There
Best Time to Visit Kasol
Before you plan your trip to Kasol, all you need is to review the best time to visit Kasol to get the most of the place. As you might know, himachal pradesh experiences three seasons in a year namely summer, winter and monsoon. So, it's up to you to when you want to go and experience that particular weather. Although, the tourists traveling to this stunning place throughout the year. However, people can know the climate before picking the season according to interest. Since, peak season and low season are the two categories which make tourists easy to plan the budget trip and get the affordable rates.
Winter Season (October to February)
This season is also known among tourists as the peak season for traveling to kasol with friends and enjoy the weather around. During this season, you can also experience the snowfall and snow around you. So, you can enjoy some snow activities as well as sports activities around. However, the temperature varies from -3 to 11 degrees as you go at high altitude through hiking.
Summer Season ( March to June )
During this season, you can see the good crowd around as most of the people don't like the snow. Although, the summer season is also categorized as the peak season to plan a budget trip to Kasol. However, you will get the temperature between 13 to 35 degrees so you can feel relieved and relaxed if you don't like cool climate. So, you can visit during summer to be part of festivals like Indrasan festival, summer hills festival and electric mahadev festival.
Monsoon Season (July to September)
Love rainy season, then visiting Kasol during monsoon season i.e, July to September is a blessing for you. The temperature varies during monsoon season between 22 to 32 degrees so you can explore the sightseeing so perfectly but the weather might not be predictable for you to step out freely. So, you have to carry some essential things to save yourself from climate change. However, the weather is so pleasant to walk around and visit top tourist attractions as much as you can.
Must Read Also: Best Places in Shimla for Honeymoon
Festivals In Kasol
Kasol is also famous for its festival feels so to be part of the festival season. Try to plan your kasol trip to see the best places to visit in Kasol from February to June. As these months are the peak time for tourists to visit and celebrate the festive vibes around. Some of the famous festivals celebrated in Kasol are mentioned in the below section. Have a look at the glance.
1. Tantrik Trance Music Festival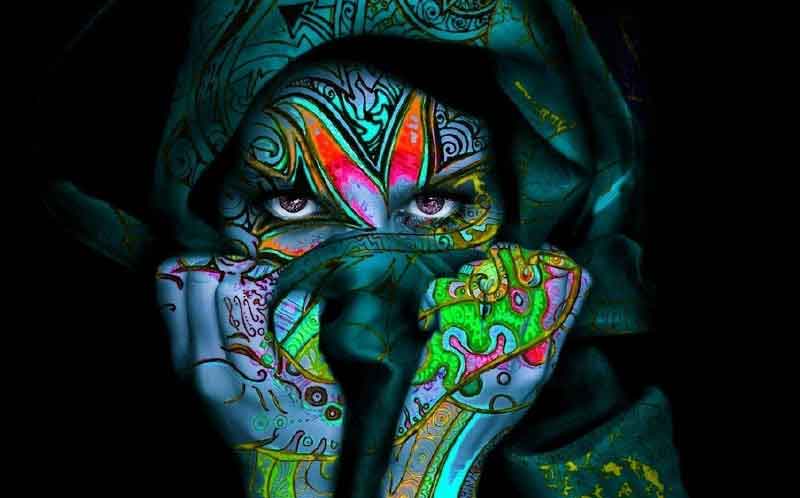 You can enjoy this festival from 19 feb to 20 feb. Tantrik Trance Music Festival held in the february month of the year around Parvati Valley. So, you can explore the nearby places if you plan the trip during february.
2. Maha Shivratri 2.0 – The Ritual Dance
The ritual dance festival held on 21 February just after the music festival. So you can experience both festivals. The celebration organized at Chalal primary near Manikaran. Thus, on your way to Manikaran don't forget to experience this Maha shivratri festival.
3. Magik Culture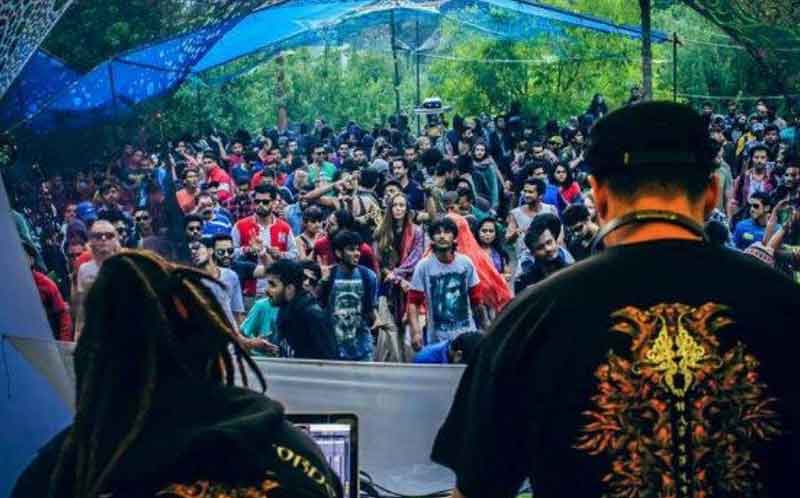 This Psytrance festival in Kasol held from 27 May to 31 May to celebrate the new beginnings. Magik culture is celebrated to witness the rich history and culture of the heritage in Kasol.
4. Electric MAHADEV Festival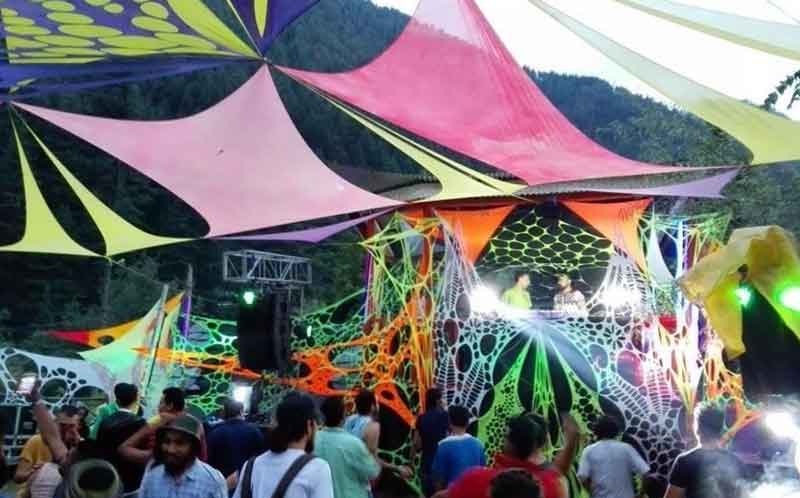 To chill your mind, this festival is a must to visit place in Kasol that held between 22 may to 24 may in Manali. To curated and market by Cokabana this music festival celebrates in the May to June month. The months always varies year by year so the dates are not fixed.
Must Read Also: Best Places in Himachal Pradesh for Backpackers
5. Indrasan Festival
You can enjoy the Indrasan festival during January month as it is held on 22 January. To be part of the festival, you should travel to the parvati valley where you can see the celebration. Moreover, you can enjoy the music, dance, live concert and many more things in this festival.
6. Summer Hills Festival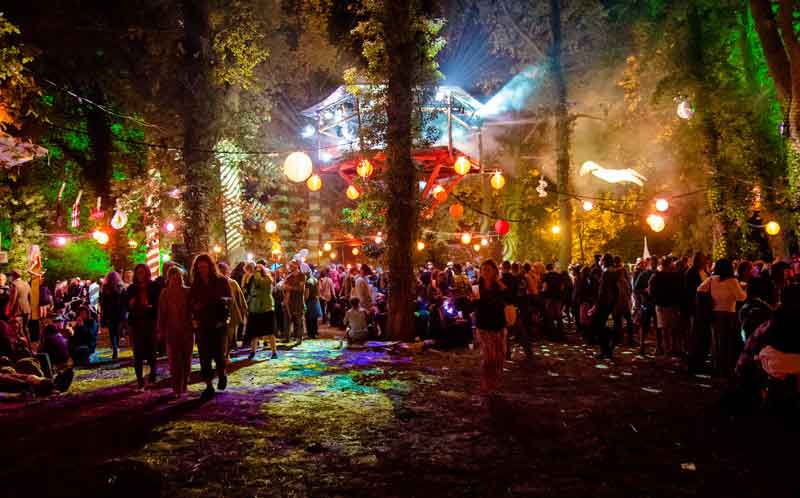 Every year the summer hills festival held on the last day of the year i.e, 31st December. In Kasol, you also enjoy the revel in celebration of New Year eve.
Things To Do In Kasol
There are plenty of best places to visit in Kasol to explore the best things to do in Kasol. Some of the top things to do in Kasol are as follows: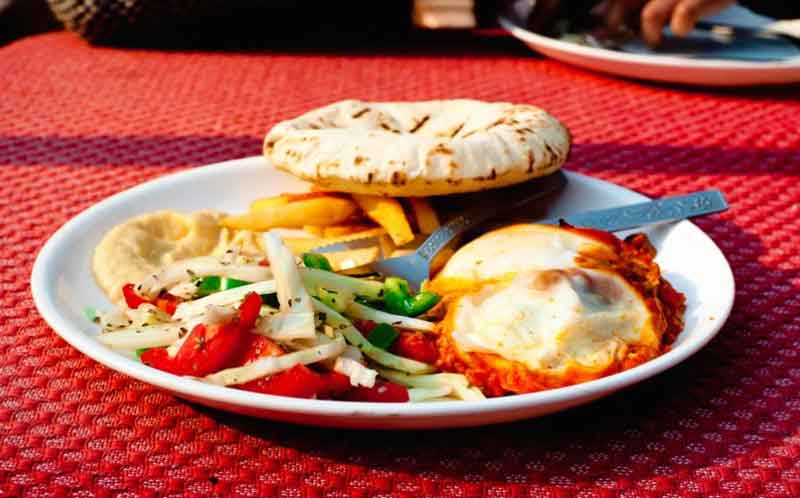 Tourists also listen Kasol as mini Israel. Presence of several Israelis in the town it is referred as the mini Israel. Visiting Kasol and not taste the delicious Israeli food in most of the cafes present in town then the trip is not comes among memorable trip that you treasure. Some of the popular dishes are Hummus, Pita bread, Chicken shipudim, Shakshouka, Lafa and more.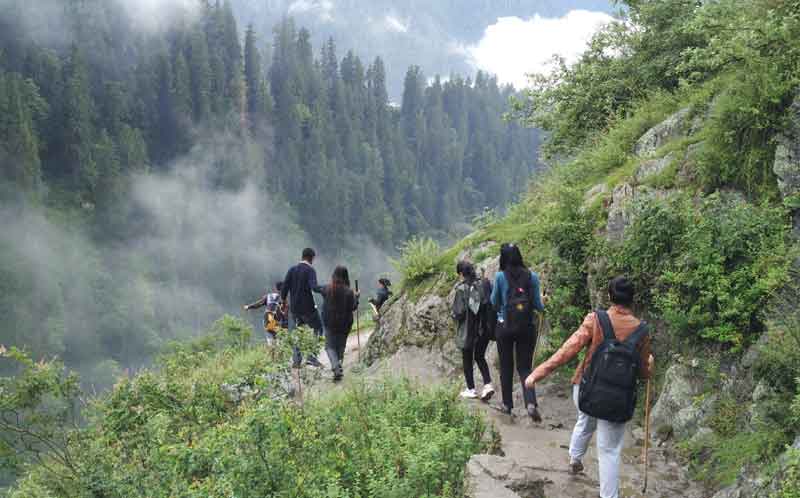 Experiencing Hiking And Trekking
If you want to experience the beautiful scenery while walking along lush greenery, Kasol is the best place to be around. Explore the Kasol tourists attraction through hiking and trekking as this is the best categories to make your trip the adventure one with verified travel agents. Despite the fact that, you get amazed after reaching to the top through trekking and witness the mesmerizing views from the top that will surely leave your spellbound.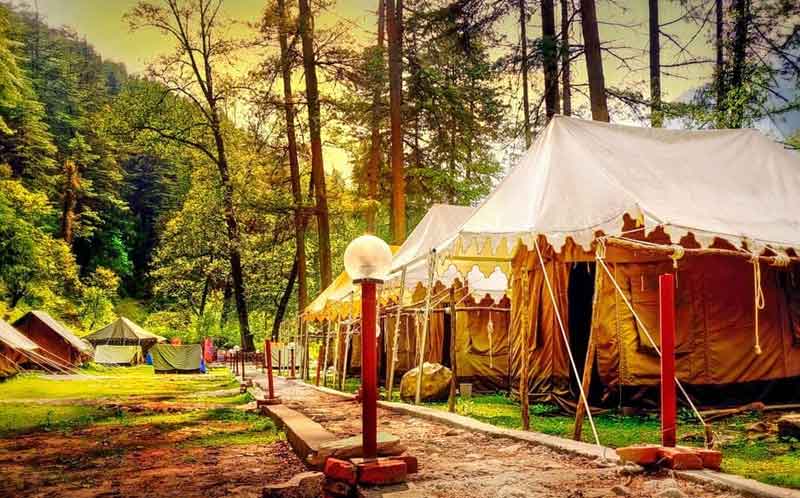 Meanwhile, on the trekking adventure, one needs to experience camping overnight stay at least for one night. Kasol offers the best camping packages to tourists to enjoy their time around chilling with magnificent view during sunrise from the top.
Explore the cities while shopping in Kasol
You can enjoy shopping in Kasol at famous retails and shop. Some of the famous shopping places in Kasol are Manu Market, Poonam Art Gallery, and Psychedelic Painting Shop. However, the best way to shop in Kasol is by visiting the flea market which has connecting shops where you can buy clothing, jewellery at reasonable price. Apart from this, you can enjoy the sightseeing of Kasol city.
Best Places To Visit Nearby Kasol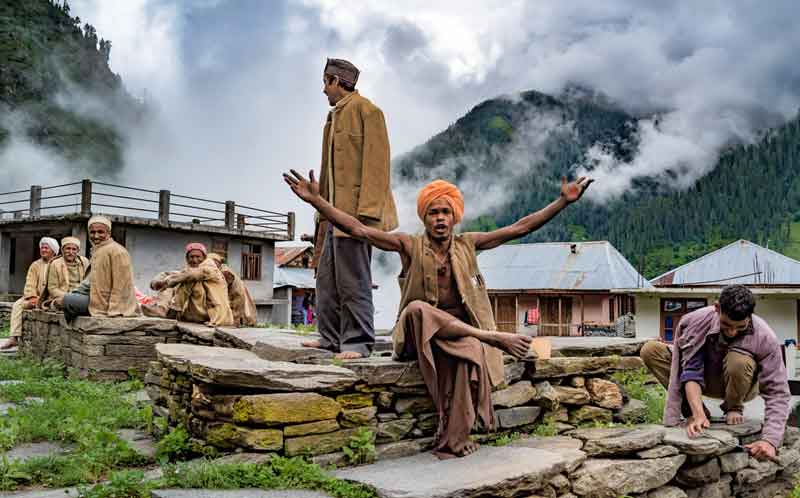 1.Malana village
Known as the little Greece of India, Malana village is one of the oldest villages in Kasol that is famous for its culture, temples and Malana cream which made from cannabis plants. You will get the best hashish around and not to touch local villagers. Moreover, you can get the best vibes of villagers life to the closest.
2. Kheerganga peak
Kheerganag is famous for its trekking and camping adventure so to experience it you have to explore the Kheerganga. It is located 22 km away from kasol which takes 7 to 8 hours to reach through trekking. Moreover, don't forget to leave the hotel at early morning to reach the location safely and enjoy camping around Kheerganga peak. This place offers the picturesque with cloudy mist and snow-capped mountains.
Must Read Also: Things to do in Manali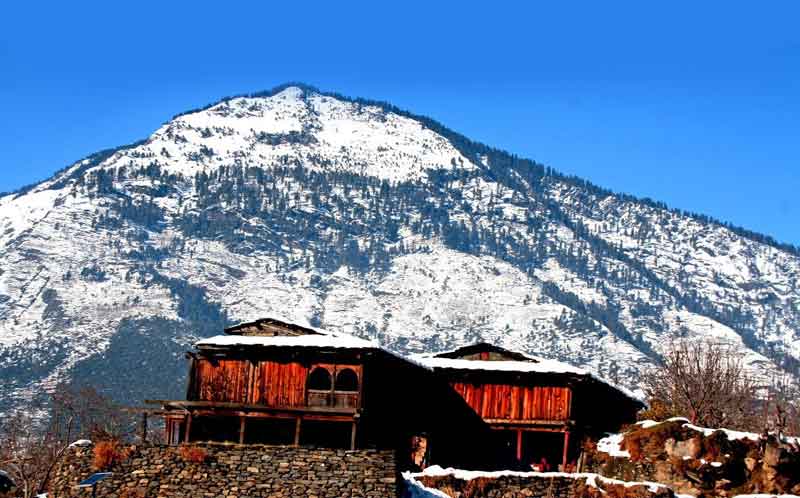 3. Naggar Village
Known as the untouched, offbeat places to visit in Kasol. Naggar village is located 60 km away from the kasol city so it takes a few hours to reach by trekking. To witness the beautiful sights from the top of the village. Moreover, Naggar Castle and Gauri Shankar Temple are the most popular attractions of Naggar. You can get a panoramic view of the valley from the Naggar castle which has royal era touch. It also houses the Nicholas Roerich art museum that offers the natural scenic beauty.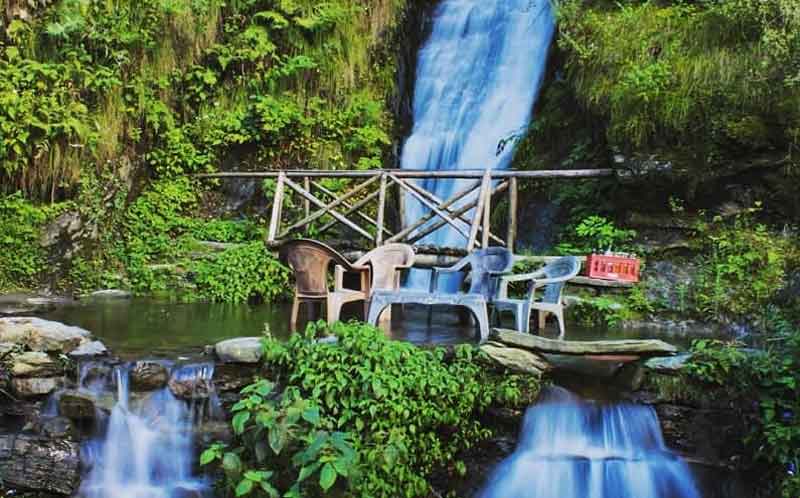 4. Jana Waterfalls
You can experience the best views from this waterfalls as it bordered by pine trees, white snow attired mountains and apple orchards. Jana falls down from the gorges which is 72 km away from the kasol city. So, it will take approx. 7 to 8 hours to reach the top of the waterfalls to get the best landscape view to capture some beautiful sights. Although, the journey is beautiful and worthy to get the mesmerizing.
So, to get the best of the waterfalls you should visit the place during the best time which is from September to June and try to avoid the monsoon season. The water falls from a height of about 30 km. This is an unquestionable requirement visit for nature lover, the falling water is a gift to the eyes. See yourself as you experience this characteristic miracle direct. Additionally, Jana cascades is one of the most mainstream cascades in Kasol to observer with your loved ones.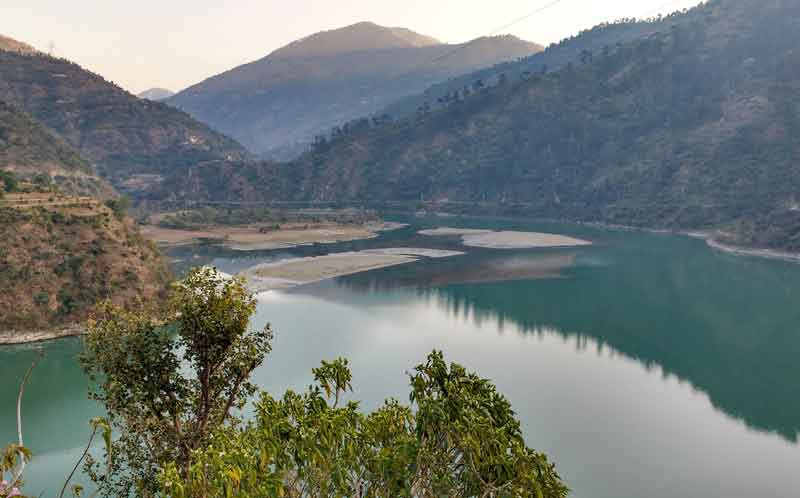 5.Pandoh Dam & Lake
Pandoh Dam & Lake is located in the city called Kasol 69 km away. The completely clear water is spotless to the point that it mirrors the clear blue sky. It is unquestionably an absolute necessity go place for incredible camera shots. The lake is in the closeness of the visitors' areas like River Beas, Hadimba Devi sanctuary, Beas-Kund, Manikaran Gurudwara and the Naggar Castle. With its sea green/blue shading, Pandoh lake has entranced numerous photography lovers all around the world.
Furthermore, the significant wellspring of water for the lake is the Pandoh Dam. It is found in transit Mandi-Kullu interstate at a height of 1,360 meters. It goes about as a bowl for the Pandoh Dam whose primary object is to redirect the Beas stream for power age.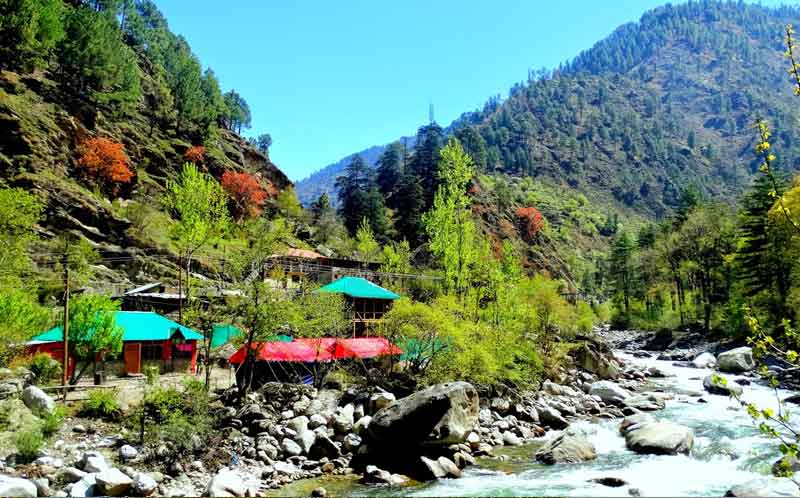 6. Tirthan Valley
This Valley is found 69 km away from the city of Kasol where you can investigate shimmering Serolsar lake, shrouded cascades, the magnificent mansion of Chehni Kothi and Shangarh knoll are a portion of the visitor hotspots in Tirthan. The Tirthan River is home to rainbow and dark colored trout and has been pronounced as a calculating store to the enjoyment of angling fan. The stunning Parashar Lake and a pagoda-style sanctuary on its shores is an incredible escape for explorers. Another striking element of Tirthan is the way of life and customs saved in the way of life of individuals.
Must Read Also: 10 Best Honeymoon Destinations in Himachal Pradesh
After acknowledge about best places to visit in kasol through the kasol travel guide? Ready to plan a wonderful trip to Kasol with your family or friends. Book a budget trip to Kasol with Sharp Holidays and have an incredible time with your friends and family. Kasol is a stunning place and safe for solo travelers as well as family! So, if you are planning to go to Kasol. What are you waiting for? Do comment below to get a free quote.