Well, Manali is surely the best place that you can visit in the gorgeous Himachal Pradesh, you would surely have a great time being in this amazing place and having the time of your life, this is the place where the mountains fall in love with the sky and you get to see some gorgeous views while being here. Manali is one of the best places that you can go to while being on a vacation. You should get yourself a Manali tour package and visit the amazing places that Manali has to offer. Go on a great Manali Honeymoon Packages .
How to Reach Manali
You can reach Manali through any of the options.
By Air
Well, you should know that the nearest domestic airport to Manali happens to be Kullu-Manali Airport (KUU) which is in Bhuntar that is just 50 km away from Manali. You will find many regular flights that will help you connect to the airport to Delhi and Chandigarh. You can even book a cab or a taxi to go to this place from Delhi or you can even book a cab to go to the nearest hotel from the airport.
By Train
Manali sadly, does not have any railway station. If you want to reach Manali through railways then you have to get off at the nearest railway station to Manali which happens to be the famous Joginder Nagar Railway Station that is just at a distance of 162.6 km from Manali.  However, there is no direct railway that you can opt for while going to Manali.
By Road
Manali happens to be a very famous hill station, you will find many roads here connecting you to Manali and the roads are pretty good making the trip more memorable for you. You would enjoy this beautiful journey watching the wonderful landscapes while being in Manali.
 Best Time to Visit Manali
As we know that Manali is a really famous tourist destination which is known for its scenic beauty and the wonderful snow capped mountains, you can even try many great adventure activities while being here. You can also visit many great and beautiful gardens that make it a favourite among the tourists. The weather remains pleasant throughout the year and you would surely have a great time visiting this place. You can visit this place throughout the year both in summers and winters depending on your preference.
What Clothes Should You Pack in Manali?
Since Manali is a hill station, the climate is generally cold here so it is advisable to keep your winter clothes with you while going there however you can opt for some lighter woolens if you are visiting this paradise in summers.
Must Read: Best Places in Himachal Pradesh for Backpackers
Places to visit in Manali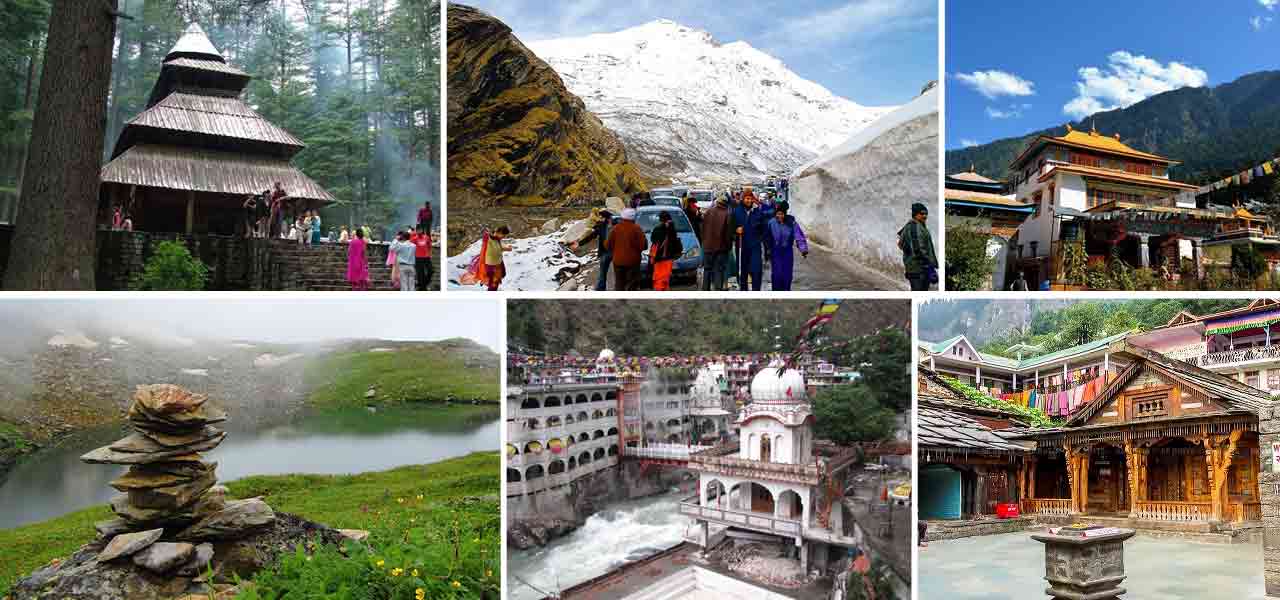 There are many great places that you can visit while being in Manali such as
Hidimba Devi Temple
You surely need to visit the famous Hidimba temple and would love to witness the peace and calmness that this place offers.
Rohtang Pass
Rohtang is one of the best places that you can go to, you will enjoy some great time being here enjoying Gondola (Cable Car), Paragliding, skiing, Quad or ATV while being here.
Enjoy trekking at Bhrigu Lake
You can enjoy a great trekking while being in the Bhrigu Lake. This place is every trekker's dream.
Enjoy sulphur waterbath at Manikaran
You can enjoy a great sulphur water bath while being in Manikaran. This is a great place to enjoy some hot springs.
Pay a visit to the Vashisht temple
You should visit the famous Vashist temple while being in Manali which is dedicated to the sage Vashist who was the Kula guru of Lord Rama across the river Beas. You will find a lot of tourists in this 4000 years old temple.
Visit the famous Tibetan monasteries while being in Manali
You can witness the famous Tibetan Monastery while being in the great Manali which is a great place to be in. You can make some great memories being here.
Visit the famous Hampta Pass trek
You can go ahead and enjoy being in the famous Hampta Pass trek and you will witness lush green meadows, scenic view, and great beauty being here.
Shop at the famous Manu market
You can go ahead and shop a lot from the famous Manu Market, this place is really famous among the tourists, you would love to shop a  lot of books, clothes, fashionable accessories, handloom products, electrical appliance, footwear's, utensils, crockery etc while being here.
Go to famous Vashisht Jogini Waterfalls
Manali is surely a great place for mountain lovers; you can visit the famous Vashisht Jogini Waterfalls while being in Manali and enjoy some great hiking.
Visit the Van Vihar Park
You should also pay a visit to the great Van Vihar Park where you can spot a lot of animals and will surely help you in improving your knowledge about wildlife and you would surely be fascinated by them.
Must read: Top 12 Things to do in Manali for an Unforgettable Trip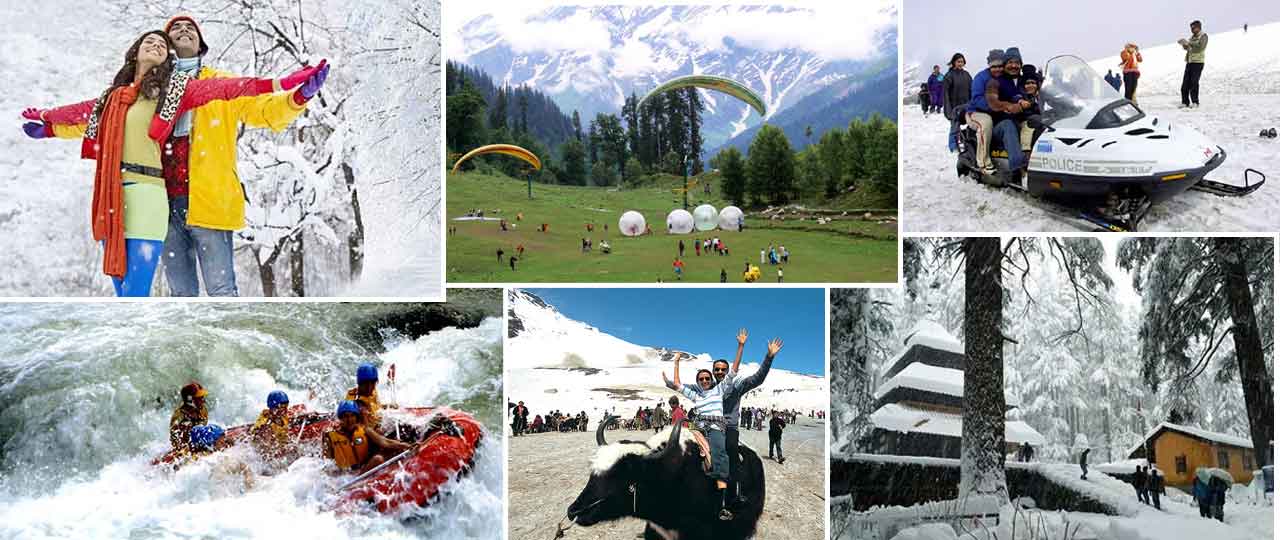 Things to do in Manali
Have a snowball fight with your partner in the famous Rohtang pass.
Enjoy Zorbing
Enjoy Sky diving.
Hike to the famous Beas Kund.
Enjoy Trekking
Visit the famous sights.
Enjoy some great food at the many amazing cafes and restaurants that you will find in Manali.
Enjoy Paragliding
Witness snowfall.
We hope that you enjoyed this travel guide that will help you in getting the vacation of your dreams while being in Manali. So make sure that you plan a great Manali trip this time and have the time of your life in this wonderful place. Manali is surely the place that you need to visit to have the vacation of your dreams, you would surely have a blast visiting this awesome place and having the time of your life. You should start your search for tour packages for Manali with price.