Well, Bali is the land of sun, sand and beaches, one can experience a lot of great things being here in the land of fun and frolic. Bali is famous for its temples and water sports but there is one more specialty of Bali that you should not ignore and that is the lip smacking food that you can find in Bali. You will be fascinated to try these lip smacking delicacies that will be like a treat to your taste buds making you fall in love with Bali even more and you finding plans to stay in Bali for longer so that you don't have to miss out on the amazing Bali food.
You can try some of the most lip smacking food while being in Bali such as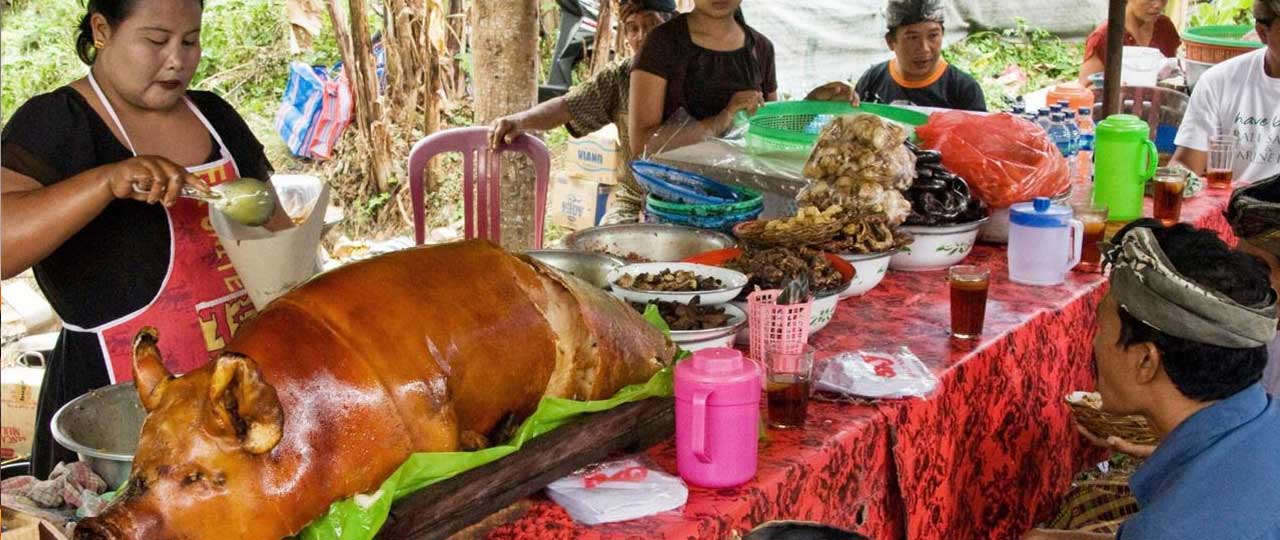 Babi Guling (Suckling Pig)
This dish is also famous by the name of Balinese Suckling Pig, you will be fascinated to try the great Babi Guling which is a heavenly treat to all the pork lovers. This is one of the most famous dishes in Bali that is a great delight for the pork lovers. In this dish, you will try the amazing pig which is seasoned with local herbs and spices after which it is roasted completely after which you are served the pork with rice, stewed vegetables, pork sausage, fried pork meat and will be a little on the crispy side making you fall in love with this dish and Bali all over again. You can try this dish for lunches or dinners.
Must Read Also: Our 10 Best Things to Do in Bali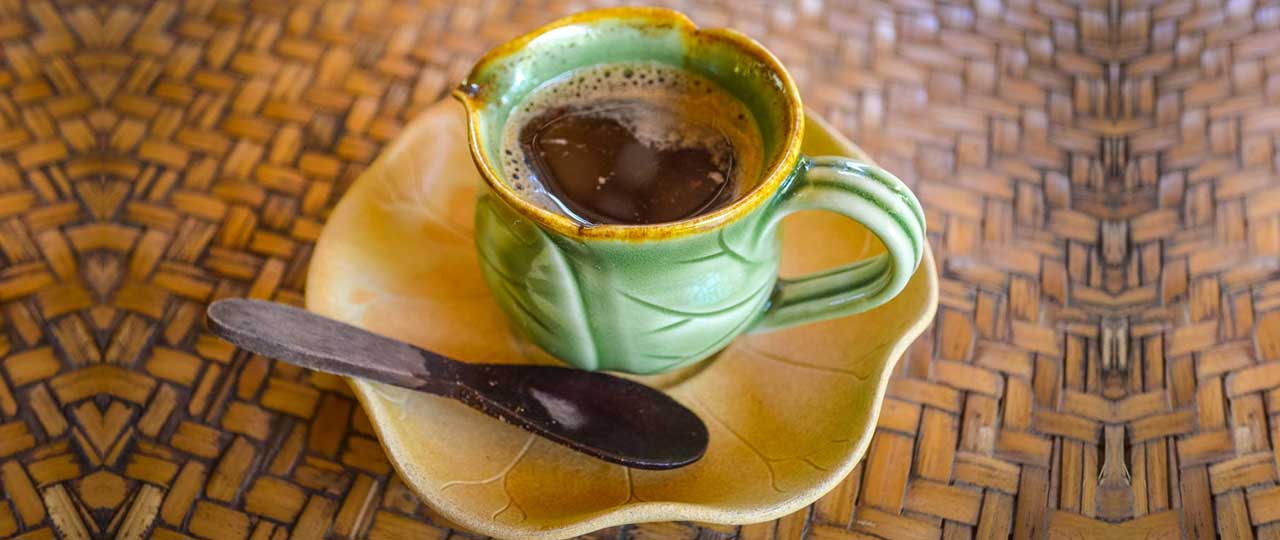 Balinese Kopi (Coffee)
In Bali, coffee is called as Kopi, there are traders from the different parts of Indonesia who actually brought coffee to Indonesia. This place in Bali has the most amazing climate for coffee plantations. You will find the great fertile volcanic soil and ideal climate.  Just go into any of the many cafes in Bali that will serve you with the most amazing coffee. A café named Anomali coffee is really famous, you can try some great coffees with snacks being there. Usually a coffee in Bali costs somewhere around $3- $5 and especially the cold coffee is a great respite in the hot and humid Bali.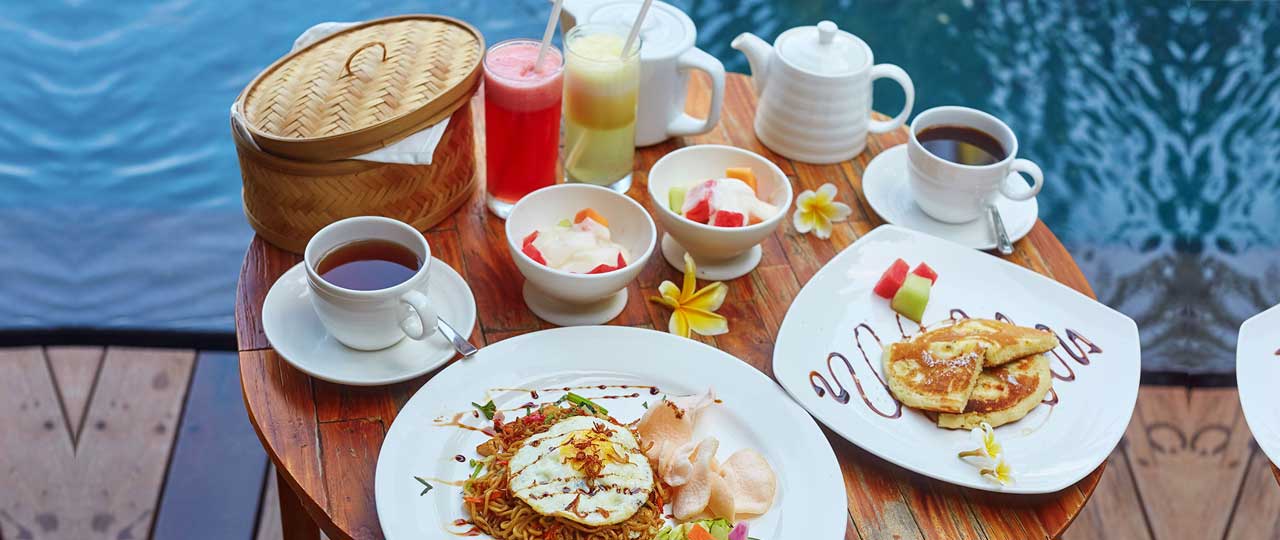 Have a great time in amazing Cafes trying some great snacks
Well, if you are looking for some great snacks then Bali is the place for you, you can try some lip smacking Eggs benedict, hearty sandwiches, waffles, burgers and a lot of other great snacks in these Bali cafes. Also these cafes are towards the cheaper side and you will get bigger portions. There are a lot of great cafes that you can find where in you can go for some quick bites or even for your brunch, this is going to be a delightful experience for you.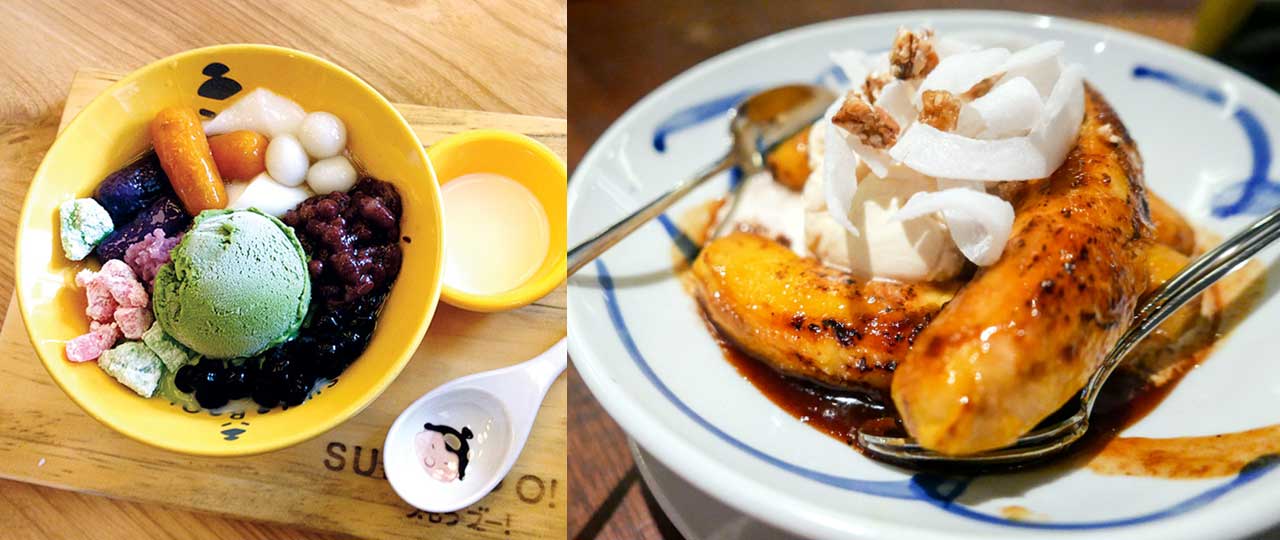 Desserts
If you are also a dessert lover, try some amazing desserts while being in Bali. You will be fascinated by the amazing varieties of desserts that you can try while being in Bali. you will find some of the best desserts here without having o spend a lot from your pocket. You can also find a lot of great and small coffee shops, patisseries and a lot of such places that  you can find in Bali, you can try some of the most delicious desserts being here in Bali. You must visit Seminyak and Ubud as these places are filled with small eateries to give you the best dessert experience in a really affordable price.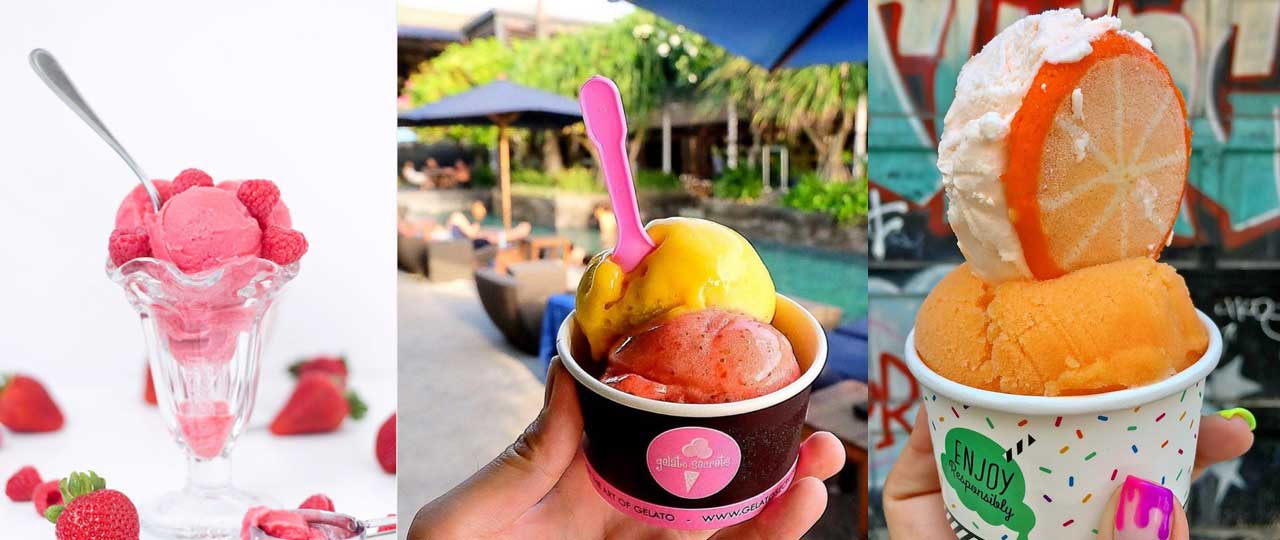 Enjoy the best Ice Creams, Gelatos, Sherbets
Well, if you have a sweet tooth, you cannot get enough of ice creams, gelatos and sherbets that are just too good in Bali. You would find a lot of small gelaterias or cafes in Bali that will feed you with their own ice creams. There are also a lot of great varieties that you can get in ice creams, making you get spoilt for choice. You can get a lot of great options for yourself such as the great red dragon fruit, lemongrass, lycee and soursop which are some of the best options available to you. You can also try a lot of coffee, alcohol, chocolate and candy flavors in here. This is going to be one treat to your senses and for people like us, this is like the highlight of our Bali trip.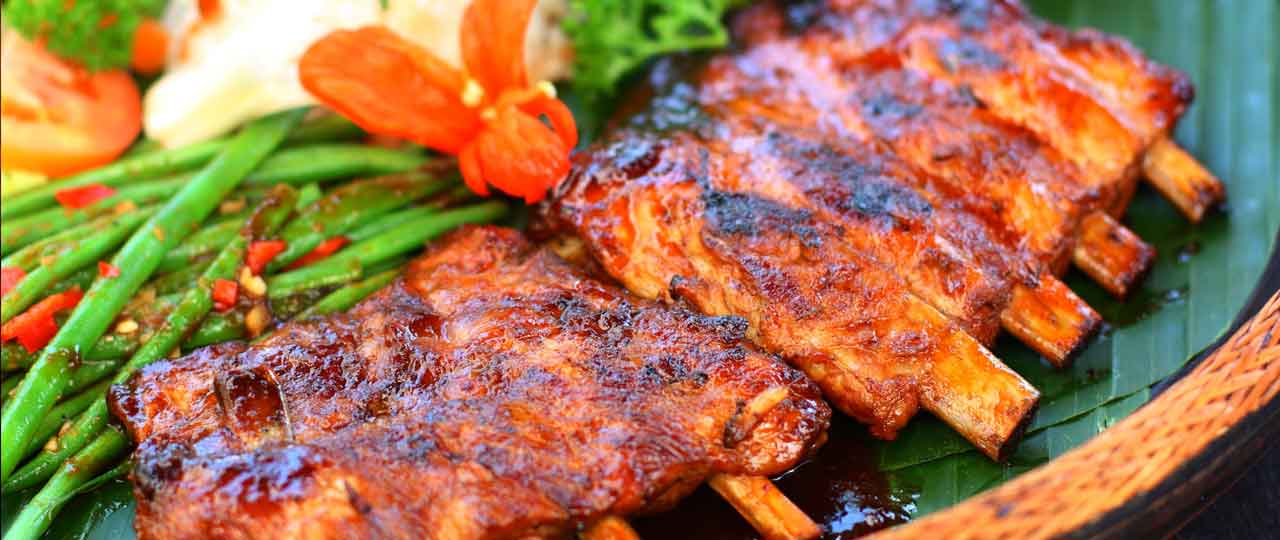 Savour the taste of great Pork Ribs
Bali people are a big fan of pork. Pork ribs s one of the best treats for the Bali people. You will have the lip smacking taste of pork ribs that is one dish that you simply cannot miss to try. You will fall in love with the great juicy, marinated, cooked over charcoal which is served to you hot from the BBQ pit. You will also be amazed to try the great charcoal grilled meat which will enchant your senses. You will find a lot of great places in Bali that will serve you the best ribs, steaks and grilled items to give a treat to your taste buds. This is going to be one of the most amazing things to do in Bali.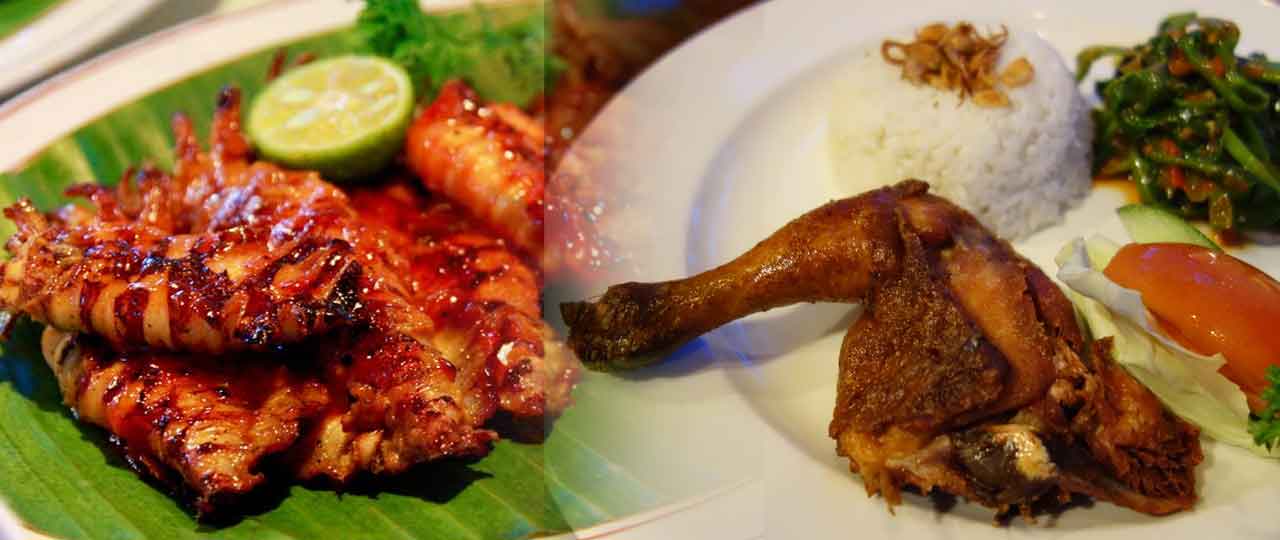 Relish the lip smacking Bebek Goreng/ Bebek Betutu which literally means Fried/Smoked Duck
Enjoy the great taste of Balinese deep fried duck or smoked duck which are the two most famous duck dish variant in Bali. You will also find the seasoned and after it steamed/ boiled ducks which are later deep fried. You can also savour the taste of the amazing duck which is wrapped and marinated that also has local seasonings which is later smoked for about 24 hours and named as bebek betutu. You can also get some great lean meats in the duck that has the bones being flaked off making it a heaven for your mouth. These ducks are served with rice, sambals and also local vegetable sides.
Must Read Also: 10 Reasons to Honeymoon in Bali – The World's Most Romantic Destination
Enjoy some great cocktails at Bars
Enjoy the amazing experience of having some great cocktails at the bars of Bali. You will find some really great and affordable cocktails being here in Bali.  You can try some of the best cocktails being in Bali. You will also be spoilt for choice while being in Bali as most of the cocktail menus will have at least 20 choices and you can also get  some great drinks served to yourself as per your choice, as in you can customize your drinks.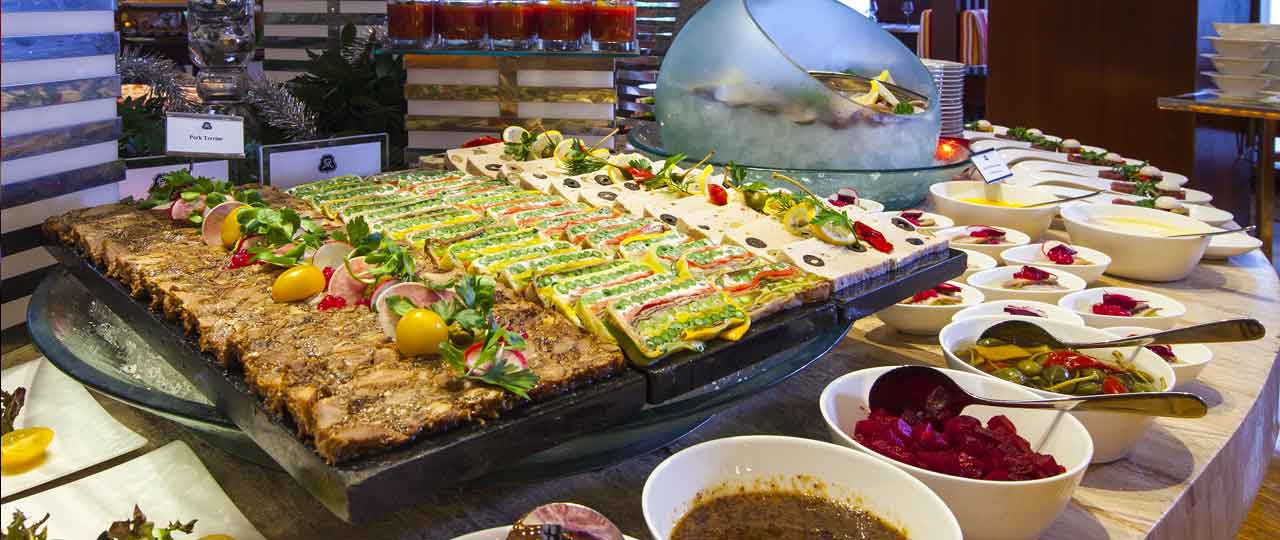 Enjoy Sunday Brunch Buffet
You must consider this one o the best things to try while being in Bali. This is going to be one amazing treat for you. You will be amazed by this luxurious experience of Sunday brunching, be it served with alcohol or without it. You can also try this experience in a little more affordable hotels to make this experience the one within budget.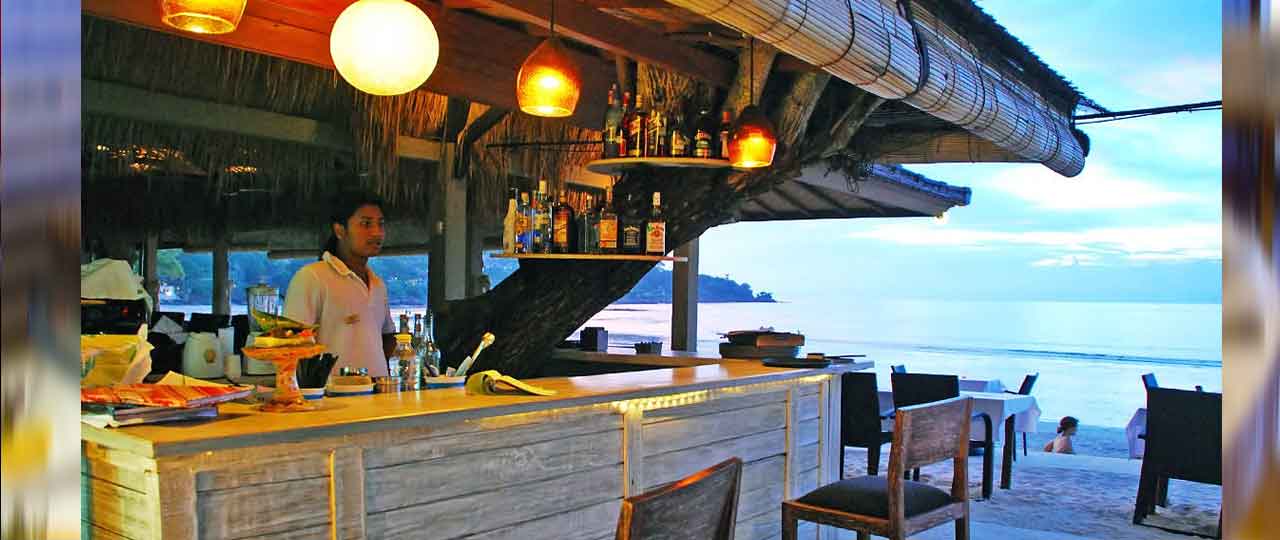 Try great Seafood near the Jimbaran Beach
You will be smashed by the amazing sea food that you will try while being in the awesome Jimbaran beach in Bali which has the most amazing eateries serving you the best and lip smacking freshly grilled local seafood, you will enjoy your sea food while facing the ocean, placing your feet on the cool sand and falling in love with the beautiful sunset views. This place is also family friendly and the eateries are also pretty affordable. You can choose your food by weight or chose a set meal for your group. Your sea food will surely be lip smacking and will be fresh and juicy and will also be covered in a bright red marinate which would look spicy but will not taste spicy at all, in fact, it is going to be sweet. You will surely cherish this experience of dinner in the gorgeous Jimbaran Beach.