Indonesia is filled with islands but none of them can beat Bali in its popularity. Bali is one of the most fun places that you can visit while being on a trip. There is a young feel to this excitkng place that will make it a great add on to the list of the most amazing places that you can ever visit while being on a holiday. This is one of the best places that you can visit to have some great fun. This is also a great place for honeymooners and you can get a lot of great experiences being there with your partner.
These are the best things that you can try while being in Bali.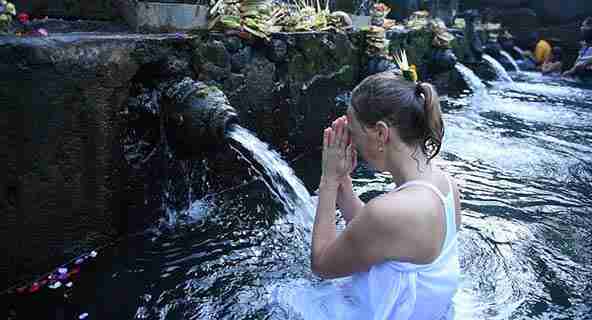 Well, this is one of the most exciting things that you can try while being in Bali. Visit the amazing Goa Gajah where you will get to see six statues of women who would have water streaming out of a pot which is held at their bellies, this is known as fountain of youth, you must try drinking water from here, it is said that people who do remain youthful forever. This trip is surely worth it and also since Goa Gajah is a religious place, both men and women have to cover their legs to enter this place. Get yourself Bali holiday package to experience this wonder. Well, this place is a must visit, you never know may be you will get the formula to stay young forever, who wouldn't want that?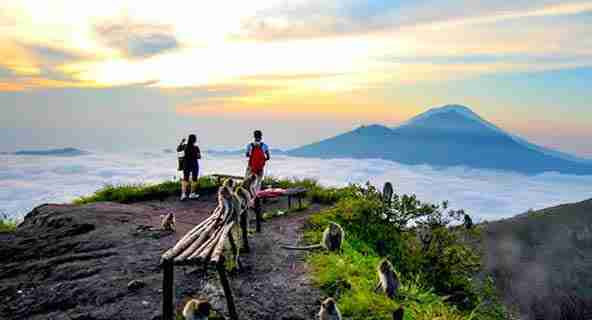 Enjoy the magnificent sunrise from the top of amazing Mount Batur
Do you also hate waking up early? Well, even if you do, you will not regret waking up early on the morning you go to watch the beautiful sunrise at Mount Batur. Wake up early and do the trekking of Mount Batur and enjoy the most beautiful sunset ever, that is worth all the efforts of waking up early and also the trekking that you do to experience this. This is also a really romantic experience, so it will be great if you get your partner along with yourself. This is going to be the highlight of your Bali holiday.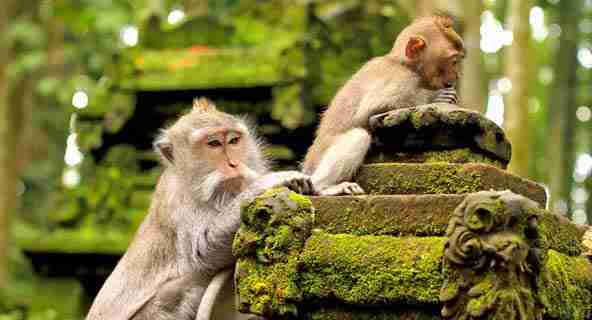 Greet the monkeys at the Ubud Monkey Forest
This is a great treat for all the animal lovers in the world. You cannot miss out on the amazing Monkey Forest which is a major attraction in Bali. This place has a really vibrant aura; you can actually greet the monkeys while being there and enjoy the amazing experience of being in Bali. If you are not much of a fan of monkeys then don't carry any food item or small plastic bag in your hand, the monkey's shouldn't disturb you then.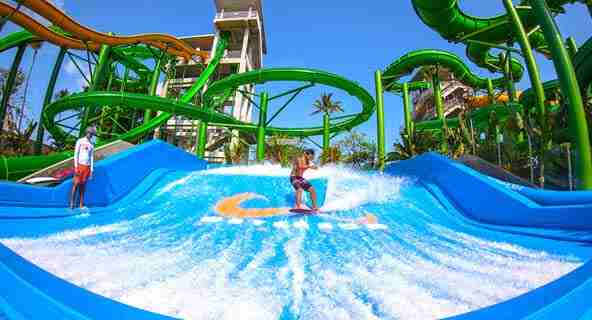 Get some adrenaline rush at Waterbom Bali
If you are up for some adventures then you shouldn't miss out on the amazing Waterbom Bali. This is an exciting place to try out some great rides and add some fun element to your honeymoon. There are many great rides there in which one of them would just open up under your feet making you go down straight to four floors down giving you a major adrenaline kick. Make sure that you include a visit here in your Bali Honeymoon package.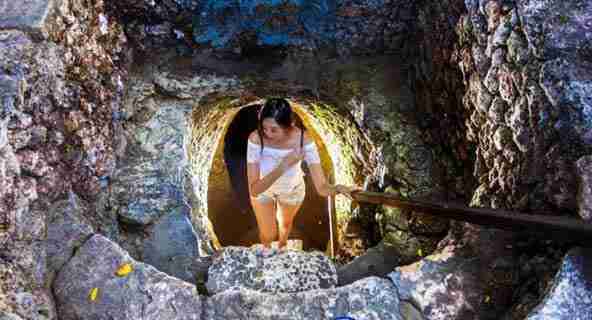 Visit the underground labyrinth Goa Gala-Gala
Enjoy a great visit to the amazing Goa Gala-Gala that happens to be an underground house. This place is really famous all over the place; you should surely visit this place on your trip to Bali. This is a labyrinth kind of house that has a bedroom, dining room, kitchen, bathroom and of course, a sacred meditation room.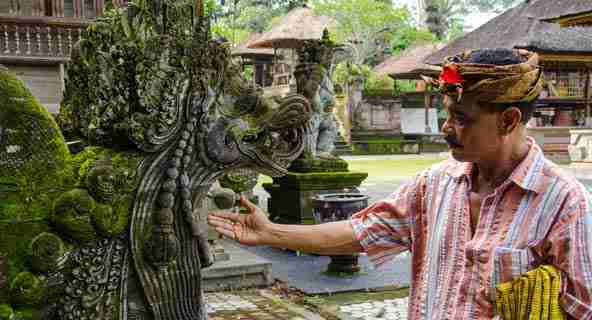 Enjoy visiting the Agung Rai Museum of Art (ARMA)
This place is in Ubud, ARMA is one of the best places that you can visit while being in Bali and there is a wonderful collection of exhibits by German artist Walter Spies and a lot more such as classical Indonesian works, Lempad, Affandi and Le Mayeur. This is a great place to visit before the sunrise.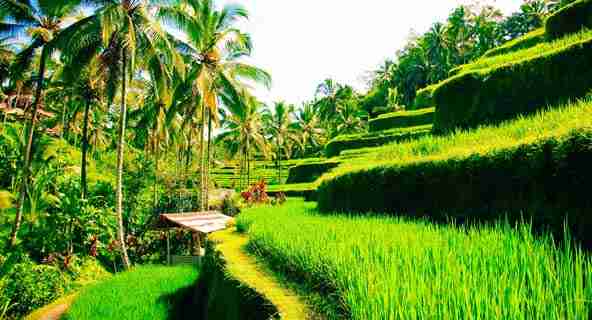 Pay a visit to the awesome Tegallalang Rice Terraces
This is the place that is simply all shades of perfect. This is one romantic thing to do with your partner to visit the amazing Tegallang rice terraces. You will see the rice stairs creating a wonderful setup for your eyes making you create a perfect romantic dream. You can also go and get some great pictures clicked while being here.
Thus, these are the best things that you can try while being on a Bali holiday and there are surely going to be a lot of experiences that will remain in your heart forever. You will surely cherish the experience of being in this wonderful place.