Srinagar is a beautiful place that will make all your travel dreams come to life and you will surely enjoy this mesmerising place and have a great time being here with your family. Srinagar has also become a really famous honeymoon destination over the years. You can book a honeymoon tour to Srinagar.
These are the Top 10 Things to Do in Srinagar that you simply cannot miss doing.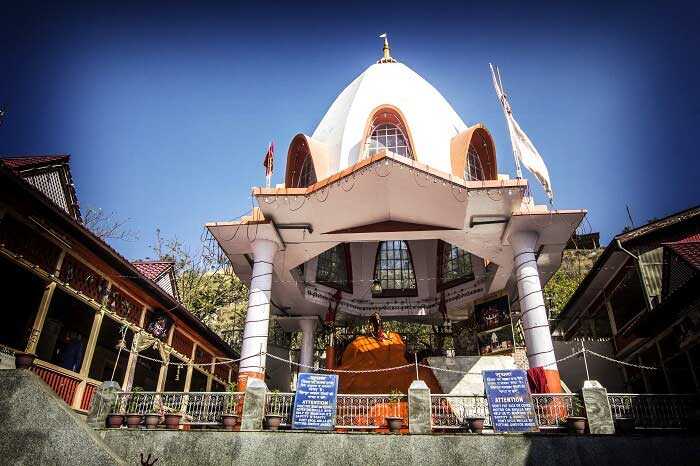 Visit the beautiful Shankaracharya Temple
Well, what could be better in a trip than starting it with God's blessings? You should surely visit the famous Jyesteshwara Temple which is a temple of the Hindus that is located on the Shankaracharya hill and is a famous attraction for the tourists. This temple is really stunning and has really serene and peaceful vibes.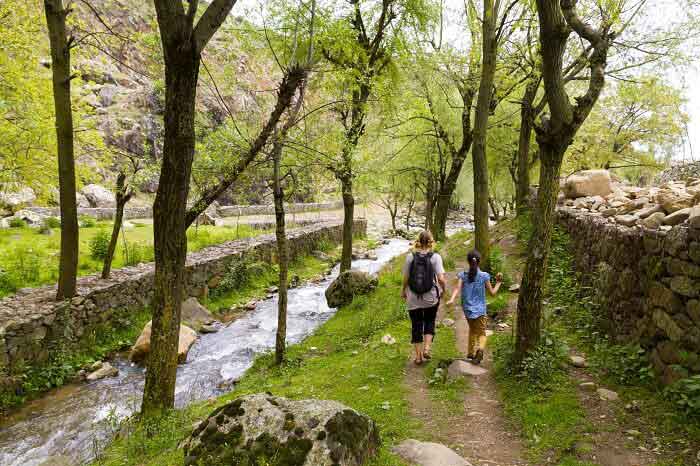 You can trek to the famous points
You should also try trekking in Sri Nagar which is actually a wonderful place to trek in and you can even get more adventurous and go ahead trying some paragliding, skiing, trekking and horse riding which will surely be a satisfying experience for you. You should surely visit the Shankaracharya Hill and Hari Parbat and trek to those wonderful places.
"Plan your trip to Kashmir Honeymoon Package with Sharp Holidays at best price. For more call @ (+91) 8826135777"
Gorge on the popular local cuisines
The Kashmiri cuisines are famous all over the world for the exotic flavours that you simply cannot resist. Also you can try a lot of local dishes while being in Sri Nagar. You can surely not experience Kashmir without trying some rogan Josh, Kashmiri Pulao, Nadru Yakhni and Sewai.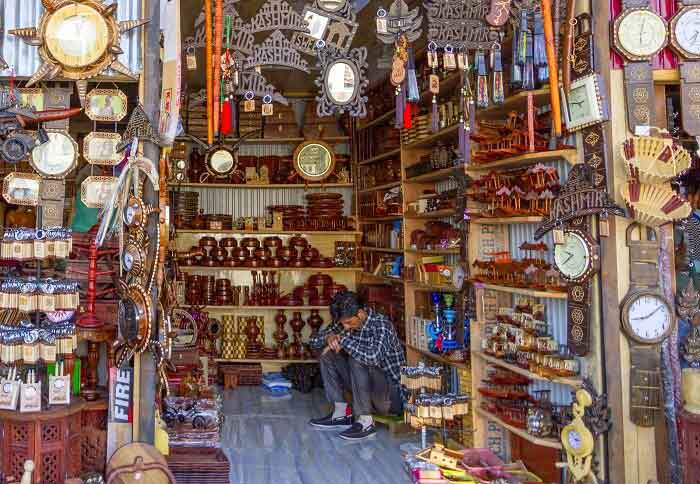 Shop like a local
You can also try a lot of Pashminas, papièr mâchè bangles, carved wooden boxes, embroidered scarves, wicker baskets, silver jewelry, spices, and Kashmiri carpets while being in Srinagar as there are a variety of great things that you can shop while being in Srinagar  You can shop a lot of things for yourself and as gifts for your friends and family from the market of Srinagar. You should surely visit the famous Lal Chowk, Badshah Chowk, Residency Road, Polo View Market, and Raghunath Bazaar and shop till your heart's content from there.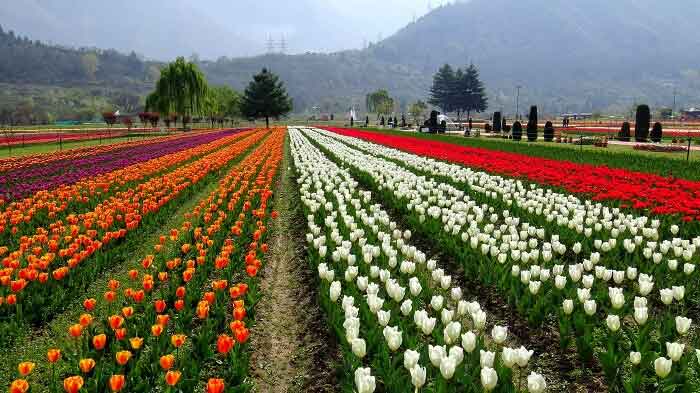 Walk around in the famous Indira Gandhi Memorial Tulip Garden
One of the great things that you can do while being in Srinagar is to walk around in the popular Indira Gandhi Memorial Tulip Garden, you can also take a romantic walk with your partner in this park and get the stunning view of the city, this place has everything that will make you fall in love with it.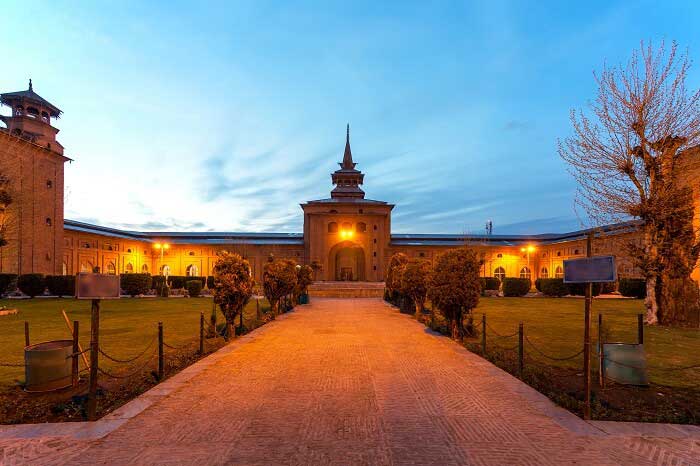 Visit the famous Jamia Masjid
Well, this place is one of the most famous ones in Sri Nagar, Jama Masjid is actually located in the city with busy markets nearby, it is a place that you just can't miss while being on a Srinagar trip. This place reflects the magnificent Indo-Saracenic architecture that will surely leave you feeling enchanted towards the wonderful sight.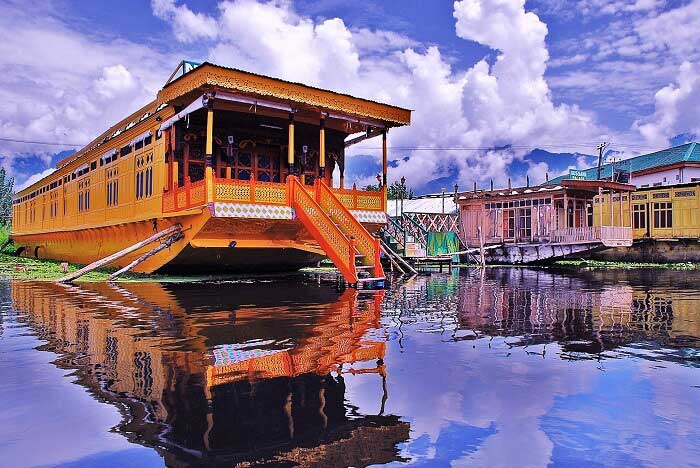 Spend a night with your partner while being in a houseboat
When we talk about Srinagar, the possibilities are truly endless, there are so many things that you can try while being in Srinagar and fall in love with the beauty of Srinagar, it is surely one of the best things that you can do while being in Srinagar, you can actually live in a houseboat and admire the beauty of the nature while being in your houseboat's balcony.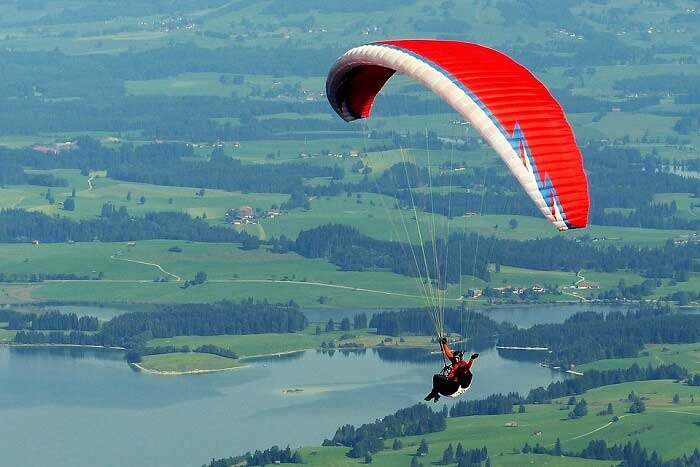 Enjoy Paragliding
There is nothing more adventure that you can have in your life other than paragliding. It is a wonderful experience that will leave you spellbound and you will certainly have a great time witnessing that, this is a wonderful experience that you will not forget in your entire life.  The experience of paragliding is surely magnificent and you will surely fall in love with it. The city of Srinagar is extremely beautiful and you will surely love it a lot more when you witness it from the top.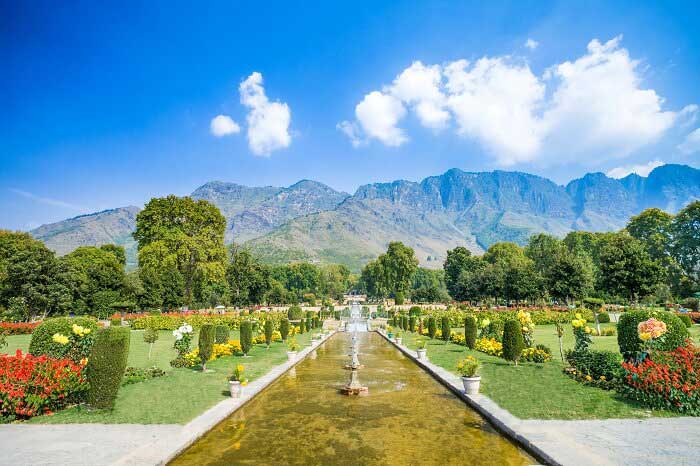 Experience the magnificent Mughal Gardens
You should surely pay a visit to the beautiful Mughal gardens which is a major tourist attraction in Sri Nagar and has visitors coming all over the year in this famous place. It is surely one thing that you cannot miss out on while being on a trip to Srinagar. You will surely fall in love with the sight that has some beautiful flowers to make your day along with some great fountains that you will instantly feel happy on seeing and also the greenery. You should surely pay a visit to the famous Nishat Garden, Chashme Shahi Garden, and Shalimar Bagh.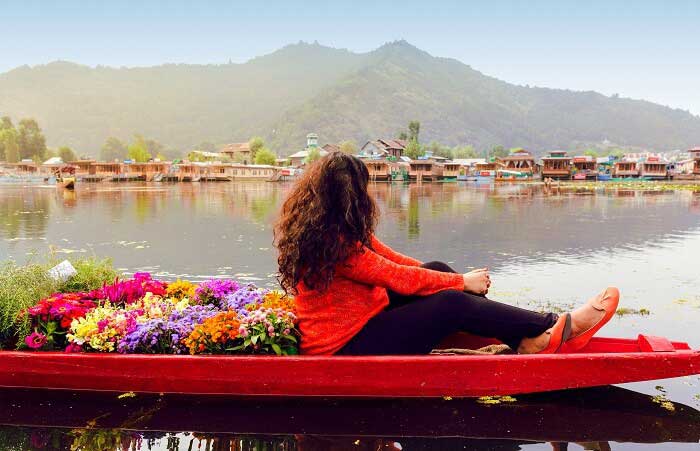 Enjoy a shikara ride on Dal Lake
Well, Shikara rides are the most happening thing that you can try while being in Srinagar, your trip to Srinagar can never be complete till you try the famous Shikara rides, they are surely the must do thing while being in Srinagar, you can watch really beautiful sunsets while being on a Shikara and get to witness the beautiful city while being in the middle of the lake, you can also do this with your partner to have an ultimately romantic experience.
So, what are you waiting for? Hurry up and book yourself a Kashmir Tour package and gift yourself and your family a great stay while being in this paradise named Srinagar.
Leave a comment