by: Urvashi Sharma
Ready to visit Goa best places in September with your packed bags or luggage? But before you leave your city to land in Goa to explore Goa beach, some things you need to know. And which are mentioned in the post. All you need to do is read the post till the end. And get the information you are looking for before exploring the Goa weather during monsoon season. Furthermore, you will also able to know the Best Places To Visit In North Goa In September.

Goa is one of the favorite destinations places for friends and couples. Even if it is the monsoon season, travelers like to explore the Best Places To Visit In Goa In Rainy Season. But the best thing about visiting Goa in monsoon season is that you get the best offers. Such as Goa hotels, Goa flights, Goa packages at cheap rates. And get Goa best places to stay in 5-star hotels at cheap rates.

Thus, without thinking questions like is it a good time to go to goa in September or Is Dudhsagar falls open in September just book your trip. It is good to go in rainy season since Dudh Sagar is open as well as other water activities. But try to avoid the peak monsoon season that is from the end of June to august mid. If you want to try water activities as in rainy time beaches do not perform activities. Since the waves are wild which might lead to some accidents.
5 Popular Places to Visit in North Goa in September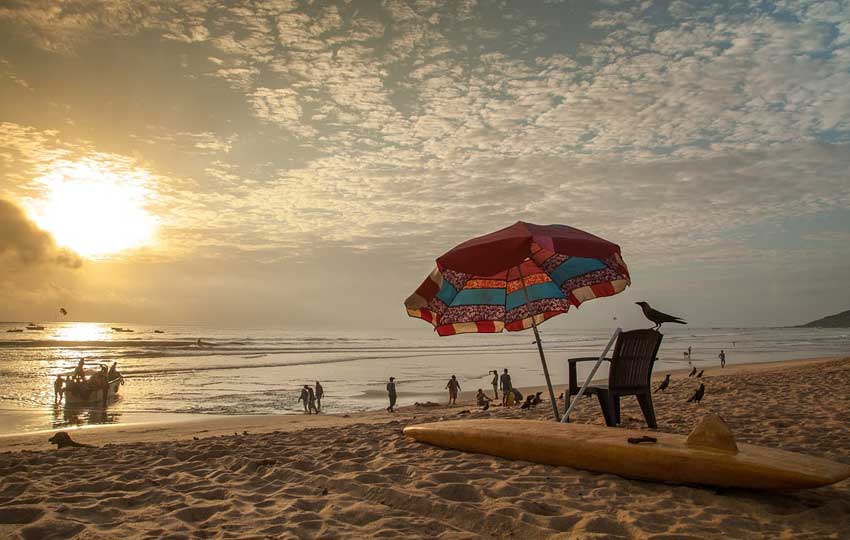 1. Calangute Beach

If you are in Goa to explore the beaches then Calangute beach is a must-to-visit with your friends. Don't miss a chance to visit it in September. As Goa weather is in favor of travelers with fresh and chill winds. Calangute beach is also known or entitle the tag name of "Queen of beaches". It is also considered in the list of the 10 best beaches in Goa for couples in the world. It is also famous for its water activities because of the size of the beach. Thus, you will not see the crowd surround if you are there in monsoon season but in September month. All in all, you can enjoy your trip to the fullest without getting irritated with the crowd.

This fact about the Calangute beach is best. That you can go to nearby beaches as the distance is not more it is separated by some stones only. The nearest beach is Baga beach through Calangute beach, you can also visit the churches and forts.

How To Reach

If you are staying in the nearby Calangute hotels then it is easy to get there by bus, scooter or cab. However, the best way to get down to Calangute beach is the scooty which one can rent at reasonable rates without spending more money on traveling. You can also travel by scooter from any part of north Goa easily.
Water Activities: September is the best time to visit Goa as the weather is in favor of the visitors. Calangute Beach offers various activities that come under Things To Do In Goa. Such as kayaking, sailing, wind-surfing, water snorkeling, water-skiing, and fishing here. You can also enjoy Parasailing as it also offers it.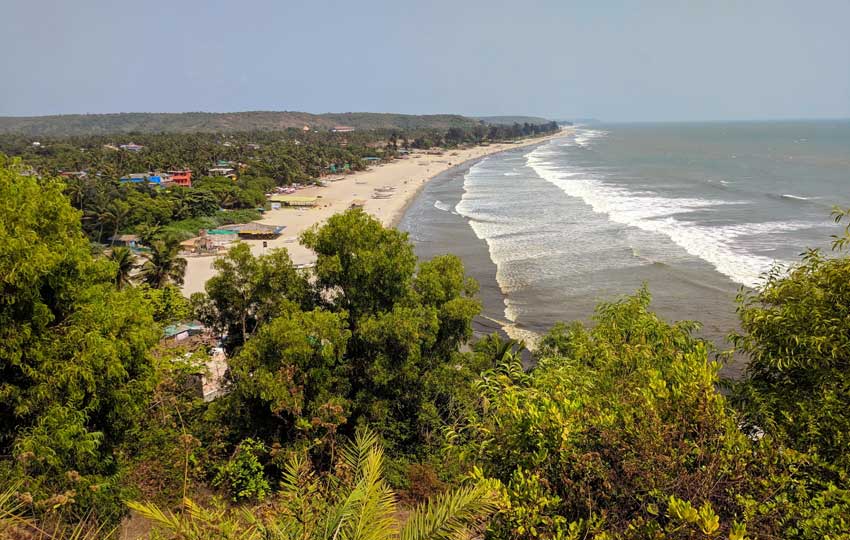 2. Arambol Beach

This beach is also one of the favorite beaches among the tourists who visit the north part of goa. Because of the lesser crowd compared to Calangute and Baga beach. Calangute and Baga beach are the famous beaches which almost everyone knows about. This is the reason behind the crowd on the beach. Furthermore, if you like to enjoy the trip with water activities and also need relaxation with your friends. Then Arambol beach is yes for you to visit it. Moreover, if you are ready to explore more in nearby places then do visit Kalacha beach which is about a few kilometers from the Arambol beach.

How To Reach

If you are traveling from the Panaji airport or nearby places then it takes about 1 hour to reach the beach by taxi or cab or scooty. On the other hand, if you are staying in nearby north side hotels. Then you will reach there by hiring a scooty or jeep with your group of friends to enjoy the ride without getting bored.

Water activities: This beach is famous for two activities namely paragliding and kitesurfing as the winds are in favor. So that you can enjoy your ride more compared to other beaches. Thus if you are planning to try the water activities like Paragliding and Kite surfing then you should visit the Arambol beach.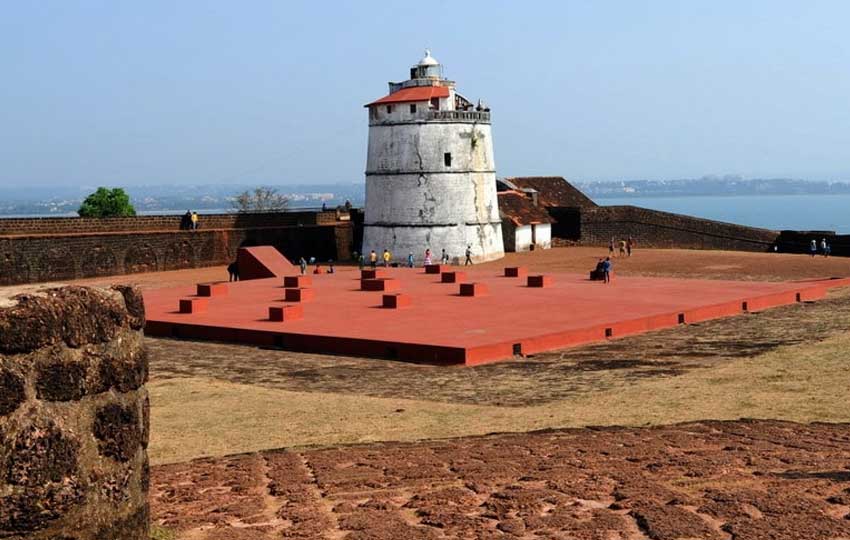 3. Fort Aguada

This fort is famous for the beautiful view that is facing the Arabian sea. It is a grant old fort but the beautiful still alive. You can see many beaches while sitting at the top of the fort. Furthermore, you can also see the lighthouse standing with the sort since 1864 which was built at the time of ancient. This fort comes in the path when you are traveling to visit the beaches such as Candolim and Sinquerim beaches. For, September month visitors this place is an amazing place to visit while returning from the mentioned beaches in the evening time to feel the chill and fresh winds at the top view of the fort.

How To Reach

You can visit this fort through Baga beach also it is not so far from there. You can easily drive to the fort by tax or scooty in minimal time. But if you don't want to drive by yourself then buses are the best way to reach there if you are traveling with a group. However, it is recommended that you travel by scooty which you have hired on rent since September is a monsoon season.

Must read also: [ Seven most romantic things to do in Goa for couples ]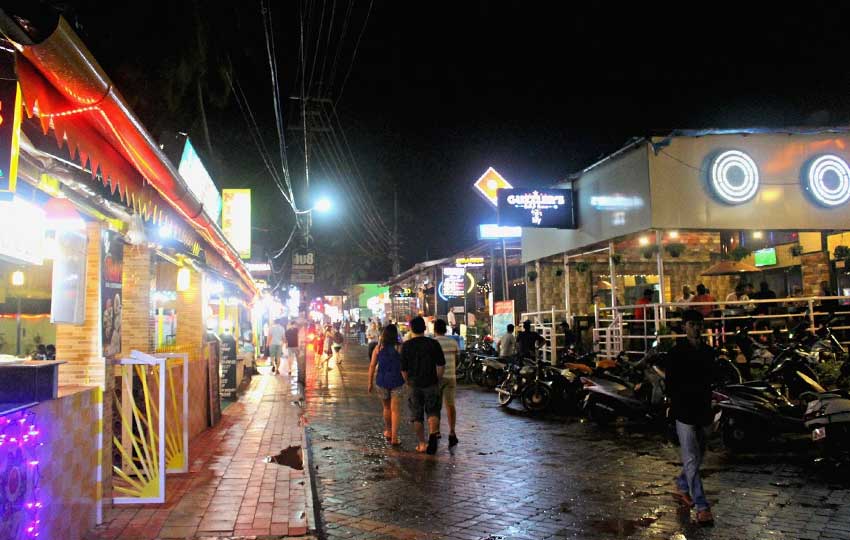 4. Tito's Street

This is one of the Goa best places to party around north Goa to get the party vibes. Like to be around parties places, then you definitely visit Tito's street. You can enjoy the club parties at night with your friend's group without stressing about the safe. As the street is located at Baga beach boundary. This attracts travelers to visit the famous clubs at night to explore the nightlife with music and alcohol. It is also known as a party hub. Tito's street offers excellent services with slightly overpriced tags on drinks and foods but it is worth to spend. The fact behind the awesomeness of this Tito's lane is that it divides into two parts one is for couples dance floor and the other is for sitting to enjoy the foods and drinks while watching.

There are vouchers available to get entry to the clubs that begins from Rs. 1000 /-. Tito's street club cocktails are the talk of the town, so be sure you try them out. Nonetheless, even if you aren't looking to drink, Tito's Street is one of the places to visit in Goa for youngsters.

How To Reach

You can reach there by taxi or cab. If you are planning to visit most of the northern part of goa then it is best to stay any nearby places of north goa. So, if you are staying in any north goa hotels then it's easy to reach there by your scooty if you are twin sharing. Otherwise you can take a cab or jeep if you are traveling with the group.

Entry fees (Couple and Stag): If you are visiting the club in a pair of two then the entry fees for the club is Rs.1000. But it is a cheer up moment for ladies out there. As the entry is free of cost. Without stressing about the price of entry, you can freely visit it and enjoy the crowd to the fullest with your friends. But if you want to visit the stag then it costs rs. 2000/-. So, ready to go to clubs with your pocket heavy.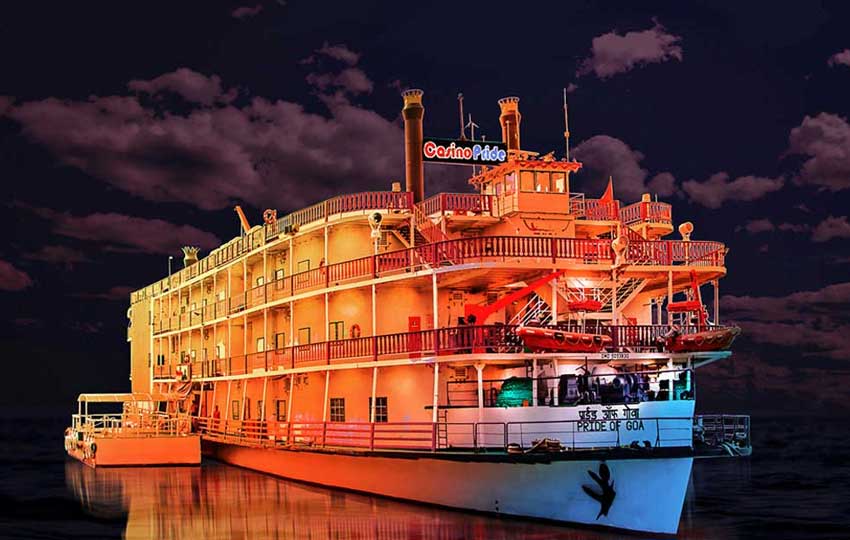 5. Casino Cruise
If you like to party in between the ocean with music. Then casino cruise is the best place to visit to explore the party vibe with your group of friends and chilling your mind out. But you need to know the levels of the cruise. The basic level of the cruise is the simple restaurant basically for eating purpose and chilling with music background. Whereas on the upper level of the cruise, you will get the additional features of Vegas style entertainment.
To get the full vibe of the cruise you should be there around 9 pm to 3 pm. As the nightlife on the cruise is the best for relaxation and chilling with your group of friends. The best thing to visit casino cruise is that you will have fun while playing the casino games with low music. It is also considered as the Goa best places for honeymoon, so plan your honeymoon trip with sharp holidays with cheapest price.
How To Reach

You can get there by taxi or cab or scooty from your hotel to the nearest beach that provides the casino cruise. If you have no idea about it then there are many cruises in goa namely deltin Royale Casino, casino ride, casino carnival, etc.
Must read also: [ Best Churches You Cannot Miss Out On a Goa Vacation ]
Are you ready to explore these places for Goa honeymoon package in September? Hurry up and pack yourself for such an amazing trip with sharp holidays. You get a glimpse into the nature, culture, and history of this state. Goa is a great number of places, varying from beaches to temples will make sure your vacation in Goa will turn out to be a fulfilling travel experience.


Leave a comment