Singapore is the land famous for its tasty food. This land is known for being a heaven for foodies as one can try some of the best varieties being here as this place will spoil you by its various options that one can try.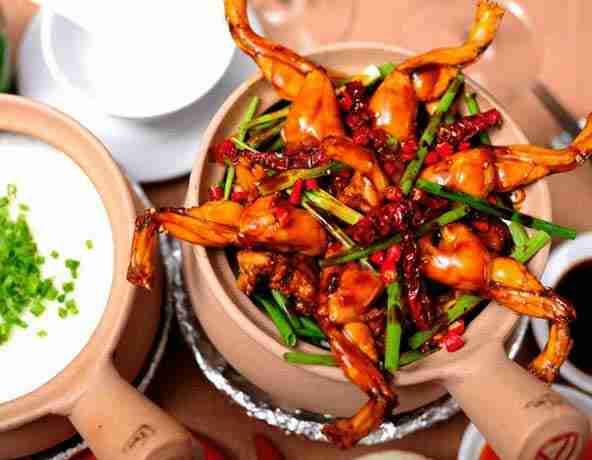 A really dramatic yet amazing dish to try being in Singapore, this dish is all you need to give a great party to your taste buds. In this dish, the frogs are marinated in soy, spring onions and wine, along with the wonderful taste of spicy chilies and milder ginger variations. This dish is cooked nicely with the meat being sweet, succulent, and incredibly delicate. This dish has a porridge along that is light and a green onion sauce.
Best place to try:
Try this dish at the most famous Eminent Frog Porridge & Seafood.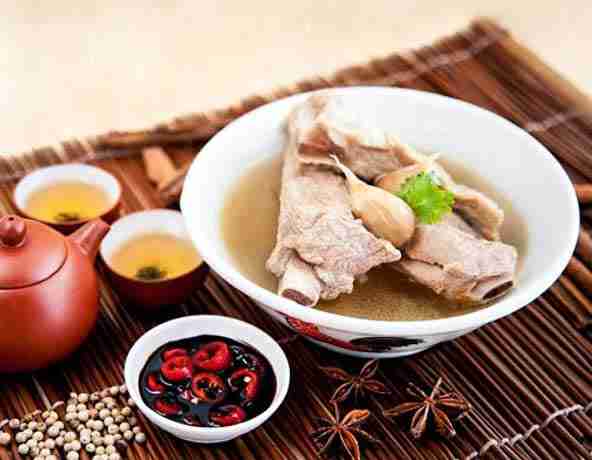 Bah Kut Teh
A great Street food of Singapore, Bah Kut Teh is one amzing dish that has a lot of myths and legends associated with it. This dish has a brown tea like look and is made up of juicy pork ribs that are brilliantly simmered for hours in a great and rich herbal broth and has a lot of ingredients such as star anise, garlic, fennel cloves, cinnamon, dang gui etc that makes it really yummy.
Best place to try:
Try this dish at Song Fa Bak Kut Teh in Singapore.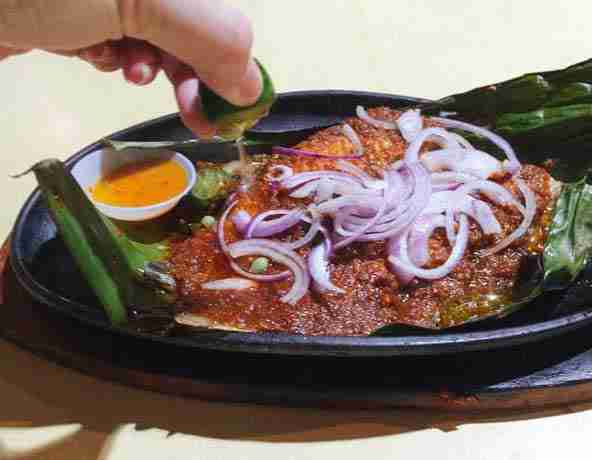 Sambal Stingray
This dish is also known by the name of Ikan Bakar that actually means barbequed fish that it is called in Malay and is a wonderful Singaporean invention. This dish is made with spicy sambal sauce and creates a wonderful dish, this fish is also grilled in banana leaf that makes this dish retain its natural flavors. This dish is actually a mix of belacan (shrimp paste), chili peppers, spices, shallots that are sprinkled on the top. This dish also has a crisp exterior that breaks to reveal a moist interior.
Best place to try:
The best place to try this dish is at BBQ Seafood at Jurong West Street in Singapore.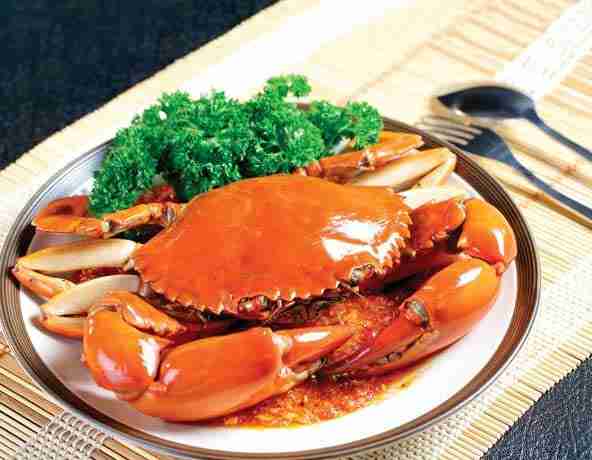 Mud Crab
This dish is one amazing dish to try in Singapore that is made up of whole hard-shelled mud crab that is gorgeously stir-fried, either dry with black pepper or sometimes in a thick chili and tomato sauce. This is a wonderful seafood that you can try that will leave a whole lot of variety of spices and flavours in your mouth.
Best place to try:
You can try this dish in Crab Party! in Yio Chu Kang Road, Singapore.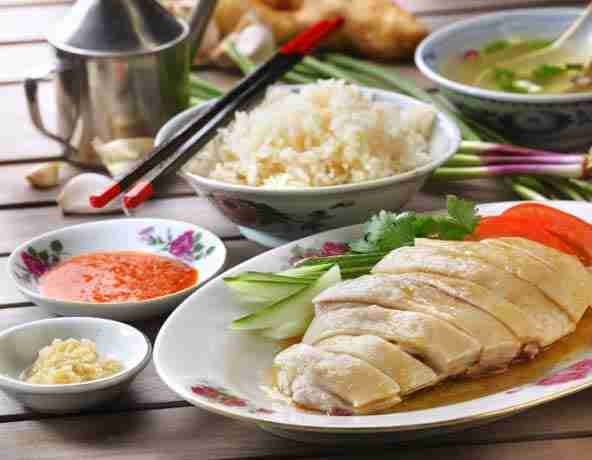 Hainanese Chicken Rice
One amazing dish that you can try in Singapore, the chicken rice is no less than a national dish in Singapore and is one of the most yummy dish in the entire Singapore. This dish has been followed by the Hainanese tradition and is made of whole chicken that is usually old and plump, and is covered with oil and then is dipped in a warm pork and chicken bone broth till the time this dish is cooked. This dish is later on sliced, and then this dish is served with rice that is cooked in its own separate vat of chicken stock. This dish is served with a hot chili dip that has the toppings of ginger and soy sauce.
Best place to try Hainanese chicken rice:
The best place to try this dish is at Ming Kee Chicken Rice Porridge at 511 Bishan Street in Singapore.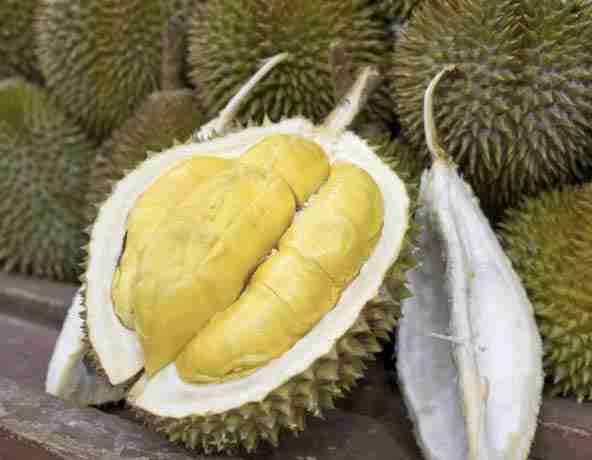 Durian
This dish is one amazing dish that is served in Singapore. This dish is so pungent that it is banned from enclosed public spaces like hotels and trains; this dish is not for everyone till you acquire a taste for it. This dish has a rich custard that is highly flavored along with almonds and is a wonderfully sweet flavor that is made up to create some great deserts and drinks.

Best place to try:
The best place to try Durian is at Teo Boon Teck at 175 Albert Street in Singapore.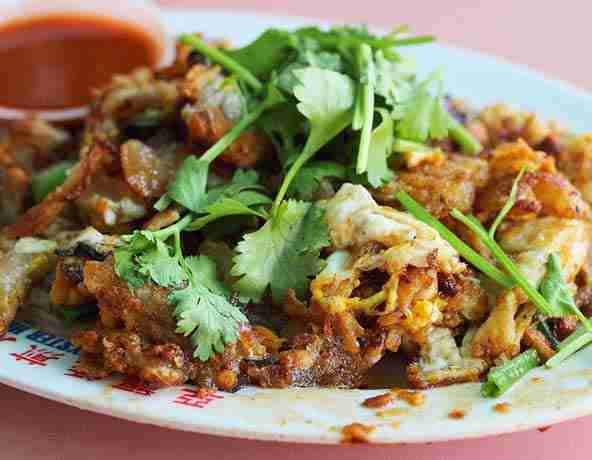 oh-luak-and-chai-tao-kway
These yummy two dishes though are pretty different from each other yet they share a main ingredient that is eggs! The former that is Oh- Luak is a wonderful oyster omlet that is made up of fried eggs and potato starch and shellfish. One can also buy the starch-less versions of this dish. Chai tao kway is made up of egg-fried perverted radish, radish cake along with garnishes of the seasonings and is a major breakfast staple.

Best place to try Red snapper head curry:
Try this dish at Ah Hock Fried Oyester in Singapore.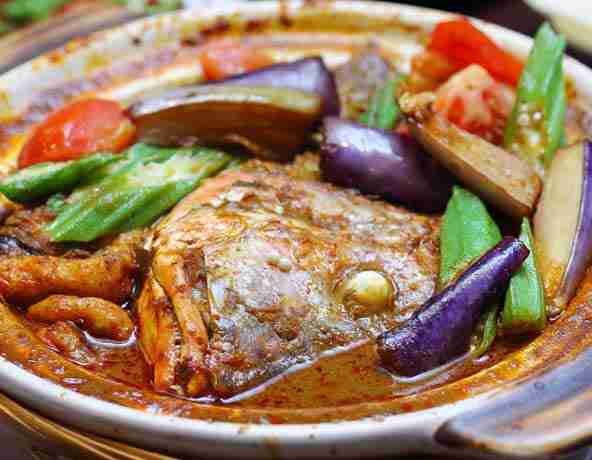 Red Snapper Head Curry
This dish is truly a spectacle made up of the fish heads that is something that some western dishes never have in them. This dish is originated from the Bengali region and comes in a great variety. Some of these varieties have brinjal (eggplant) and Lady's Finger (okra) that creates a great texture to this dish. This dish is a true delicacy that is totally soaked up in the sauce, this fish dish has its head which is crisp and has a wonderful aroma. One can find this dish on many Indian-run street food stalls that serve this dish in a spicy manner whereas the chinese stalls serve this dish in their own sweet version.

Best place to try Red snapper head curry:
Try this dish at Gua Ma Jia Food pot in 45 Tai Crescent in Singapore.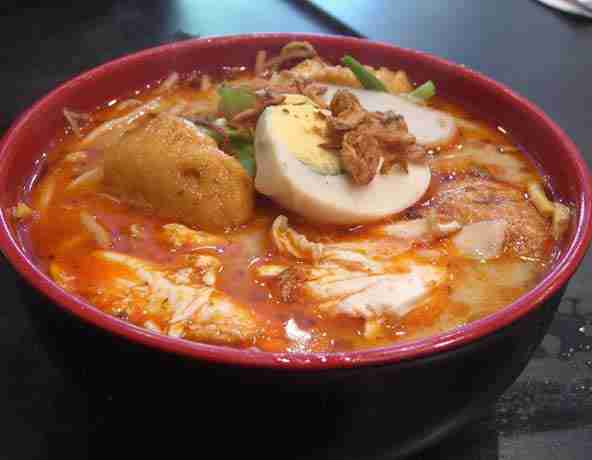 Curry Laksa
The most famous dish to try in Singapore, Curry Laksa is one amazing Peranakan cuisine this dish has influence of Malay as well as Chinese. You would be delighted to try the creamy coconut sauce that has the filling of vermicelli noodles along with the fried bean curd. This dish is made up of fish slices, cockles; shrimps that make this dish a healthy meal. There are many restaurants that serve this dish with the noodles that are cut up into small pieces that lets you try this dish as a soup.
Best place to try Curry Laksa:
Try this dish at Katong Laksa.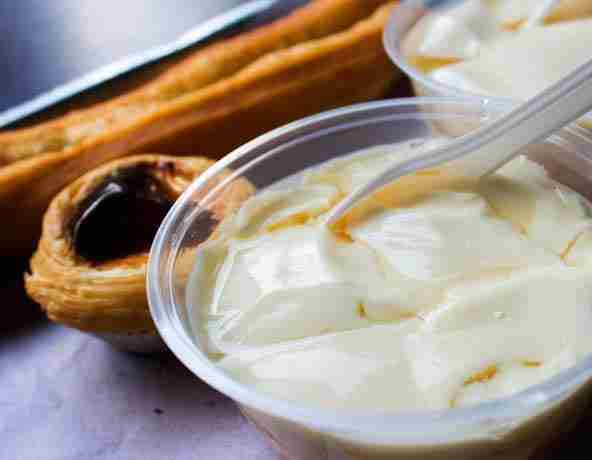 Tau Hua
A dessert that will truly make its way not just in your stomach but in your heart as well, this amazing dish will leave its aftertaste in your mouth making you wish for more. This dish is actually a local version of the famous Chinese donhua, which is a delight to eat. This dish is doused with a sweet syrup that also has pandan leaves and has ginkgo seeds sprinkled on the top that enhance its taste. This dish is made of grainy bean curd tofu that happens to be the best Tau Hua you can ever try.
Best place to try Tau Hua:
You can try Tau Hua at QQ Soyabean that serves the best variety of Tau Hua.