Singapore has off late become a really famous shopping spot in the world; this site is one of its kinds that will let you get the best deals ad variety on shopping items being a heaven for all the shopaholics of the world.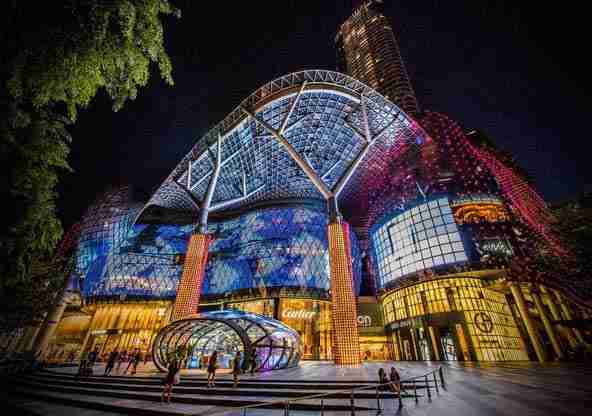 Being the best place to shop from being in Singapore, Orchard Road is one of its kinds; this place is pretty much similar to the famous London's Oxford Street or the popular Hong Kong's Nathan Road. Being filled with a lot of tiny boutiques, offices, entertainment spots, beauty salons, spas, local and international department stores, cafes, hotels, restaurants, one can have a great time being here. Find the best of consumer electronic items, local/international fashion labels, apparel, houseware etc. There are many great malls building up there. This place is the most delightful to visit on a Saturday night, as one would find a lot of participating outlets extending their shopping hours till 11:00 PM.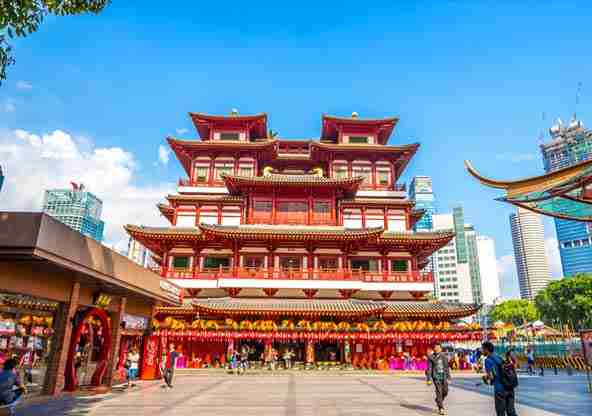 Chinatown
Chinatown is one of the most famous sites that one can visit, this is one of the most famous shopping spots that one can visit, this place is great for those who enjoy shopping on a budget. One can buy a lot of souvenirs, spices, clothes etc from across the shops and stores as you bargain your way through this place. Some of these stores would be seen open till 6 PM, however some would shut by 11 PM. One can find a lot of Spices, Satin Chinese style robes, Souvenirs from the famous Stores in Chinatown such as Ann Siang Road, Books Actually, Chinatown Point & Singapore Handicraft Center etc.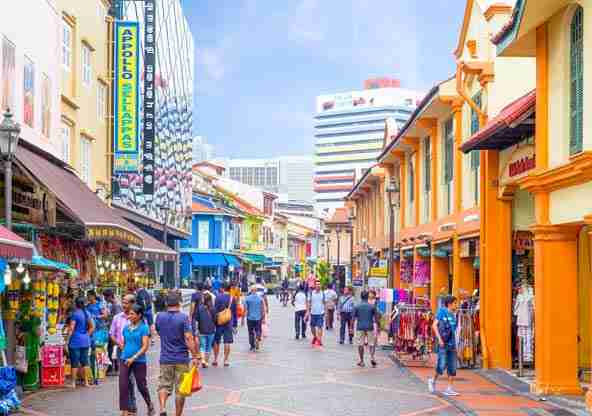 Little India
Little India is a famous and colourful place to shop from being in Singapore, this place is a delight for the tourists that will provide some of the best connectivity to the lanes that will create some of the best shopping experiences. One can easily walk through this place. Get the best of spices, jewelry, rich sari fabrics, flower garlands, silverware, etc. This place stays open for 24 hours. The most popular stores here are Little India Arcade, Serangoon Road and Side Street Shops, Mustafa Centre, etc.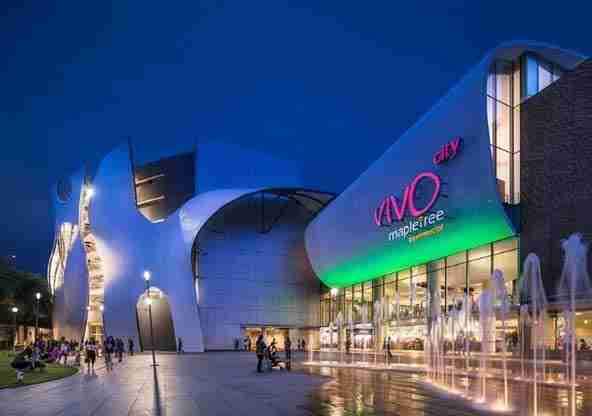 VivoCity
A famous shopping site which is located on the Harbour Front and is famous as a great place to shop, lifestyle and entertainment, this place is one of the best and the largest shopping malls in Singapore that provides an extravaganza of many sorts. One can find the best brand stores that will offer a simple heaven for the shoppers.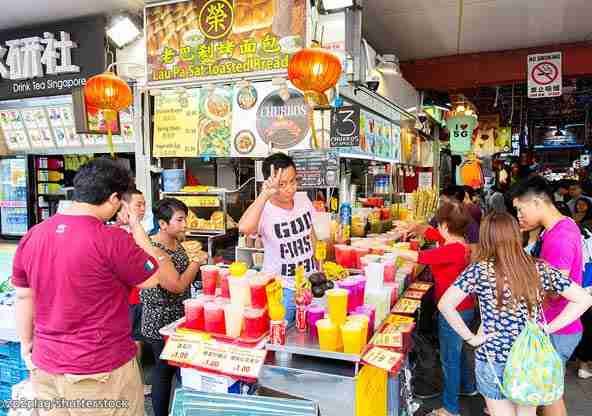 Bugis Street
Bugis street is another famous place that is between the Little India in the north along with the Marina Bay in the south, being touted as one of the best shopping places to enjoy your shopping in, this place is the best shopping places to find in Singapore that will offer you the best accessories, clothes, souvenirs, houseware, electronics, cosmetics etc in the over 800 stalls here, one can also enjoy shopping in the various eateries for a fun and friendly shopping experience. One can find the best Sunglasses, Hats, Souvenirs, Stationary, Footwear, etc being here.
What are the timings of this place?: This place stays open from 11 AM to 10 PM every day.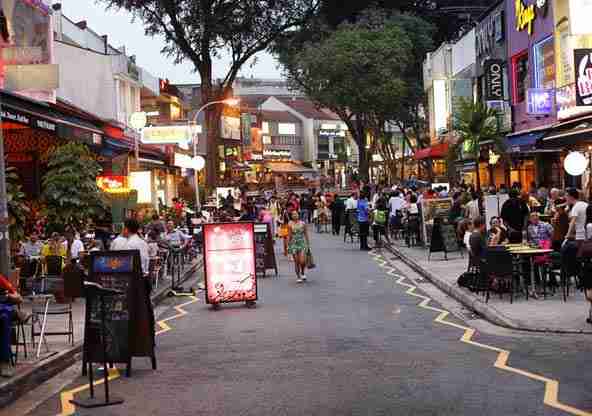 Holland Village
For those who are wishing for an ideal escape into the clasps of shopping, one can enjoy being in the great and luxurious Holland Village, One can find some of the best trinkets, home furnishings, Crocs footwear, carpets, arts & crafts, made-in-Asia wearables, antiques, etc. Lim's Arts & Living is a famous store here.
What are the timings that this place stays open? This place opens from 10:30 AM to 9 PM every day.
Marina Bay Sands
Being a part of the iconic Marina Bay Sands complex of Singapore, one can enjoy a visit to this luxury shopping mall that will offer you some of the most perfect shopping experiences. One would be enchanted by this spectacular architecture that has everything needed for a perfect time in Singapore with the giant glass windows, huge open atriums, central water feature etc. One can find the best high street names to designer brands being her. The visitors can visit the famous 57th storey for a stunning bay view while enjoying the process of shopping here.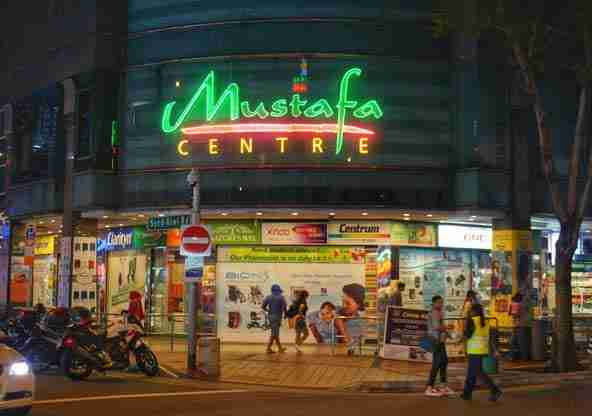 Mustafa Center
A great place to shop, Mustafa Centre is one of the most visited shopping places in Singapore, one can enjoy this indoor market that has many narrow aisles that are all filled with some of the best and the most enchanting products. This mall is bit unique as there are not branded shops but have many outlets or units that sell many different label products that are sold under one roof. One can also find many sale items that would cost you lesser than other malls, along with that, one would find many Indian and other Asian specialty goods being here that would including saris and food produce that are sold here. This mall can be explored as one selects from the cheap luggage so that you would get some great space for keeping your purchases.
Bugis Street Market
Being a really famous place among the locals as well as the tourists, Bugis Street Market is the cheapest places that one can find in Singapore and get some great electronics, clothes, souvenirs, houseware, accessories, cosmetics etc. One can also take home some great little trinkets as you get yourself the postcards, souvenir key chains, stationary etc from here. One can find many great places that one would find here that caters to every taste. This place is seriously budget friendly offering the best shoes, hats, shirts, t-shirts, sunglasses etc. This market is now filled with the shoppers who would be seen getting the best bargains in these 800 shops.